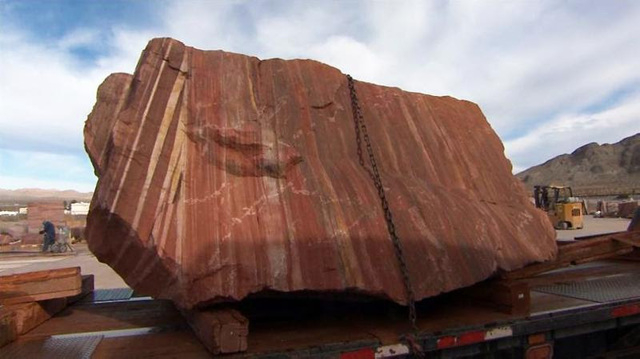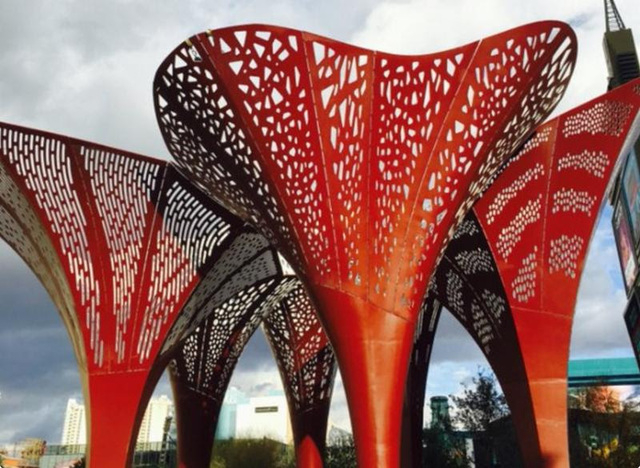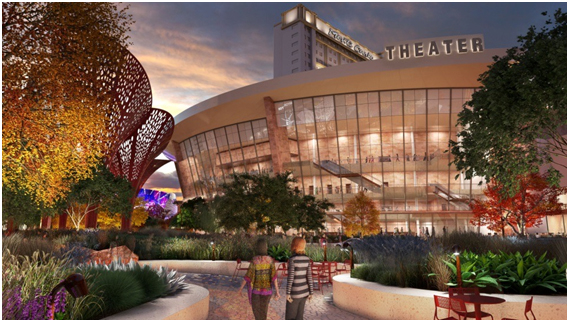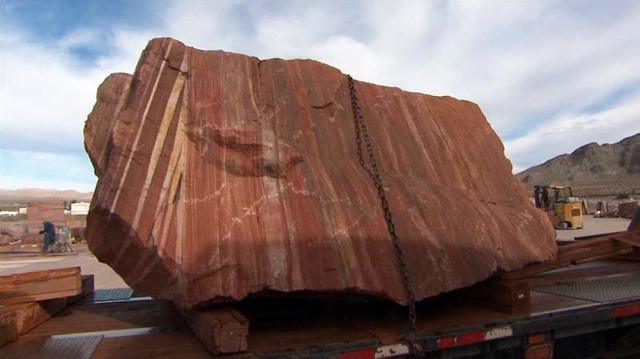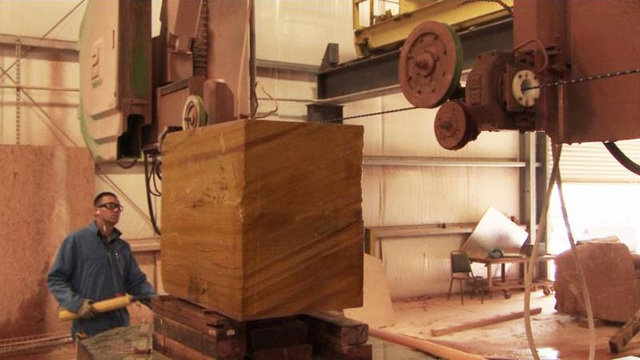 When the T-Mobile Arena opens April 4, so will The Park, a five-acre space sandwiched between Monte Carlo and New York-New York.
The Park, which will lead to the entertainment venue, will offer restaurants, bars and outdoor seating amid desert landscape and water features.
It is innovative and a game-changer for Las Vegas, those behind the project claim.
"We have 42 million visitors that come here because we constantly surprise them," said Don Thrasher, president of The Park. "The magic of Las Vegas has been the resorts' ability to see beyond other hospitality markets and see what visitors will be captivated by in the future; I feel very strongly that we're introducing something totally new to Las Vegas."
Thrasher said The Park will include more than 200 fully grown trees and 500 native and drought-tolerant plantings. He added that The Park has taken a state-of-the-art approach to energy and water conservation, waste management, recycling and guest education.
"There are several examples of how The Park embodies environmental sustainability, from its LEED (Leadership in Energy and Environmental Design) Gold restaurant corridor and locally sourced materials to strategic shading and material use that will prevent a 'heat island' effect," Thrasher said.
MGM Resorts partnered with New York-based !melk landscape architecture and urban design to create the space. Jerry van Eyck, !melk's design principal and owner, said his company had a team of five designers to lead The Park's design aspects including concept-to-construction implementation, planting and shade structures.
"The idea to establish an urban pedestrian realm along the Strip, to cater to over 40 million tourists visiting this place, is a sea-change for Las Vegas," van Eyck said. "Where once the real estate in front of the casinos and resorts was fitted out with car parking and marquees, now is pedestrian traffic, all in need of comfortable spaces to meet with friends, shop, grab some food and promenade."
To shape The Park's identity, van Eyck said !melk looked at the context of Las Vegas and specifically the city's origin as an "oasis in the desert."
"We recreated a setting and experience that both reflect that past, as well as the amazing Mojave Desert," he said. "The geometries, colors, textures, and patterns all find their inspiration in the landscape and geological forms that immediately surrounds Las Vegas."
More than 600 geometric stone pieces will be included in the immersive outdoor dining and entertainment district. Multihued metaquartzite stones, which were found 30 miles south in the desert foothills, were chosen for some of The Park's design features.
Jean-based Las Vegas Rock Inc. carved the red metaquartzite from the mountain quarry into large blocks and hauled them to their processing facility. Then, using seven-axis machine saws, stone artists at Las Vegas Rock used 3-D computer programming to cut the rock from multiple directions and sandblasted them to achieve a windswept, weathered effect.
Van Eyck said that although The Park imitates the past, it also must cater to today's needs.
"In a sensible and environmentally conscious way, we blend the beauty and function of the desert landscape with the vibrancy and energy of an urban commercial public space at the heart of The Strip," he said.
Van Eyck said the !melk team worked to deliver a space with a distinctive identity.
"We use the latest design software to envision unique and inspiring design solutions early in the design process," he said. "From that point, we immediately began to engage fabricators and further our research into materials, durability, sustainability, and cost.
"We truly believe in the botanic splendor of the desert and it was very important for us and MGM to strike the proper balance between tranquility and the pure energy of Las Vegas. We are confident that the final product reflects this quality."