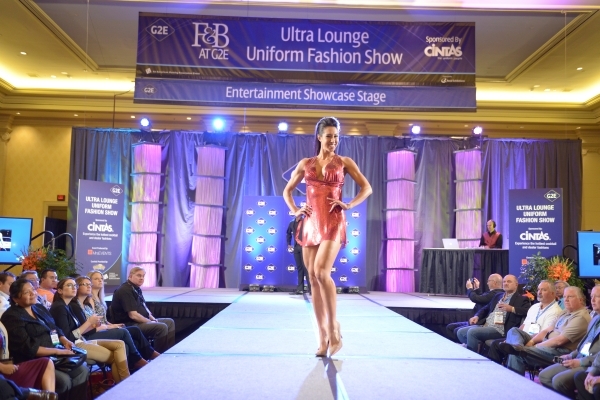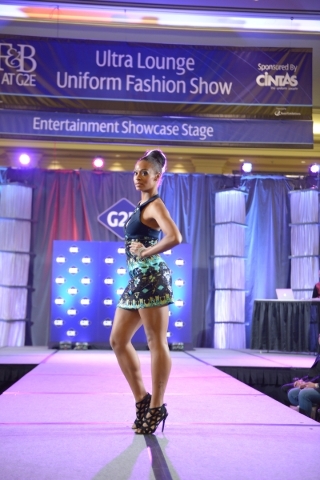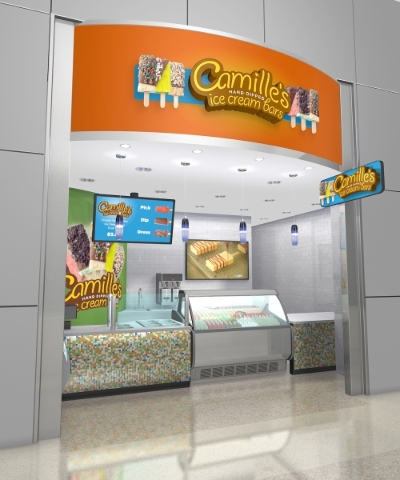 G2E — the Global Gaming Expo — is the annual showcase for the newest slot machines, entertainment brands and logistics that make up the casino industry, from Las Vegas to the Gulf Coast and American Indian country to Macau.
However, as the casino industry expands in both domestic and international markets, the presence of non-casino gaming vendors continues to increase at G2E. And when this year's edition of G2E opens Sept. 28, the trend can be seen whether you want to hear a good joke, honor those who have made the ultimate sacrifice for our country or those who have a sweet tooth.
A laughing matter
For Bonkerz Comedy Club, a presence at G2E is a natural fit. The comedy club, which operates in several casinos across the United States, is in its third year at G2E. Bonkerz also hosts the annual Casino Entertainment Awards that recognize the personalities, programs and places that make casinos such a desirable destination across the country.
"We have 30 locations across the country and half of them are in casinos because comedy clubs are a great food, beverage and gaming driver with low overhead costs," says Joe Sanfelippo, president of Bonkerz Comedy Productions, which works with legendary Las Vegas comedians including Carrot Top and Louie Anderson. "We can turn wasted space into a lucrative comedy club that helps a casino's bottom line."
Fit for uniformity
Cintas has earned a reputation throughout the gaming industry for providing uniforms for employees all across the casino, from cocktail servers to hotel room attendants to bartenders. At G2E, Cintas takes the role of being the fashion forward non-gaming vendor, hosting an annual fashion show that displays a wide variety of apparel options for casino employees.
"Not every casino wants to be Las Vegas, so we have a responsibility to show all sorts of styles, from conservative to casual to more revealing," said Karla Perez Larragoite, national director of gaming for Cintas. "We are also seeing more of a demand for special custom holiday uniforms, so the timing of G2E is the perfect platform to showcase those options."
Cintas has proven its commitment to the gaming industry by moving its gaming headquarters from Chicago to Henderson in 2009. All of Cintas' gaming industry uniform business goes through the Henderson design studio, and for fiscal year 2014, Cintas' net sales in the gaming industry surpassed $17 million, an increase of 16 percent from the previous year.
"We provide employees with high fashion and high functionality," said Perez Larragoite. "No matter what casino, client input is valuable and our newest looks will be on display at G2E for all to see."
Those who served
More than the funny times at a casino or a display of fashion-forward styles, the sacrifices of U.S. military veterans will also be on display at G2E.
The American Indian Veterans Memorial Exhibit Project, in the Education Center at the Wall on the National Mall in Washington, D.C., will have a presence at G2E. The project aims to recognize American Indian, Pacific Islanders and Alaska natives who have both served in wars throughout our country's history, as well as making the ultimate sacrifice.
"There is nothing in Washington, D.C., that mentions the sacrifice these groups have made," said Stephen Bowers of the Seminole Tribe of Florida. He is liaison for the Florida Governor's Council on Indian Affairs which is leading the project. "We are going to G2E to get the word out for other tribes to help participate. It isn't about any particular tribe or group, it is about all of us who have served."
The goal is to raise funds for the $80 million project, which has already received final architectural appraisals from both the National Park Service and governing bodies. Construction can begin as soon as the funds are raised or pledged. More than $30 million has been raised so far.
"Thirrty-two different tribes have contributed to the war efforts of this country when we easily could have stayed home in protest for what has been done to our native land," said Bowers. "We have being warriors in our DNA, and all we want to is to have the country remember their contribution."
Priority on profits
In only its third year of existence, Las Vegas-based Duetto enters this year's G2E eagerly awaiting its presentation on how its cloud-based technology helps casinos make optimal hotel room pricing and reinvestment decisions in real time for each guest. In a G2E seminar Sept. 30 entitled, "The New Normal: The State of Loyalty and Revenue Management," Marco Benvenuti, Duetto co-founder, chief analytics and product officer, will detail the exact technology tools and concepts needed to optimize total profitability and guest loyalty.
"We want as many conversations with prospective clients as possible at G2E, because the more they hear about what we have to offer, the more it is relevant to their bottom line," said Benvenuti.
Since 2012, Duetto has signed nearly 1,000 properties in more than 50 countries, supplying the technology and expertise to hotels and casinos worldwide to optimize profitability and regain a competitive advantage.
"We have a couple of surprises lined up for G2E," said Benvenuti. "I will be showing up in an alternative mode of transportation, and that is just the start. The rest you will have to see at the show."
We all scream …
Ice cream is a crowd-pleaser and it will be represented at G2E by the Texas-based Camille's Hand-Dipped Ice Cream Bars, which will be making its G2E debut this year.
"We have had people approaching us from several entertainment and tourism industries, including amusement parks, airports and cruise ships," said Rome Gregorio, founder and chief executive officer of Camille's Worldwide Franchising. "Casinos have approached us, too, so G2E seems like a natural fit to showcase the taste of our product."
Ice cream samples will be given out on the G2E trade show floor, and Gregorio expects steady lines to sample such unique flavors as tiramisu and cheesecake, instead of traditional more "boring" ice cream flavors.
From desserts to uniform dress, the "G" in G2E becomes more balanced every year with non-gaming vendors.
"G2E is the place for an old-fashioned concept in a fashion-forward environment, and we are looking forward to it," said Gregorio. "We will have something for everyone to enjoy."