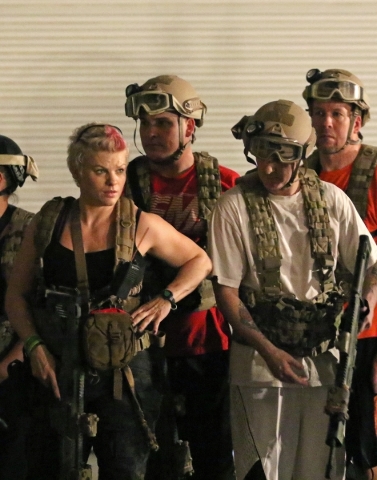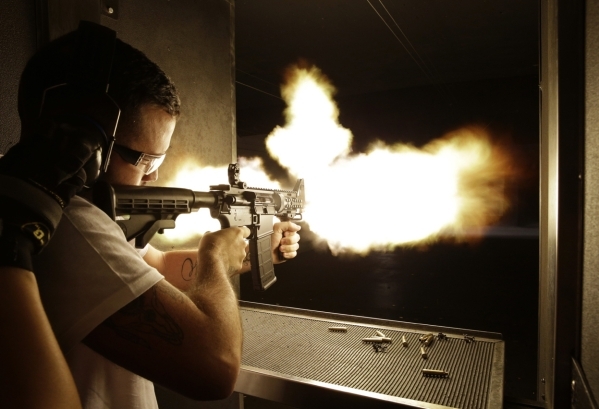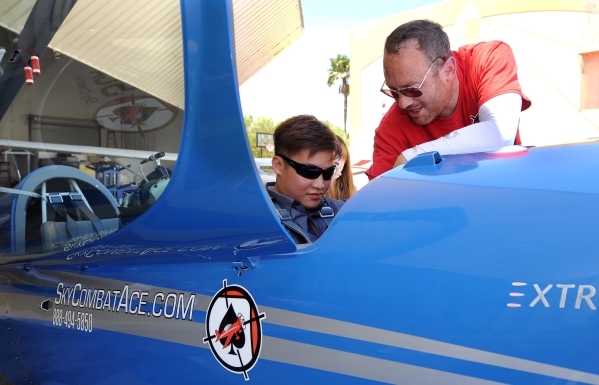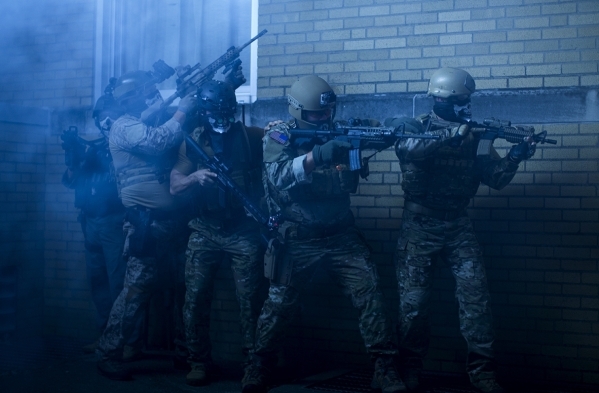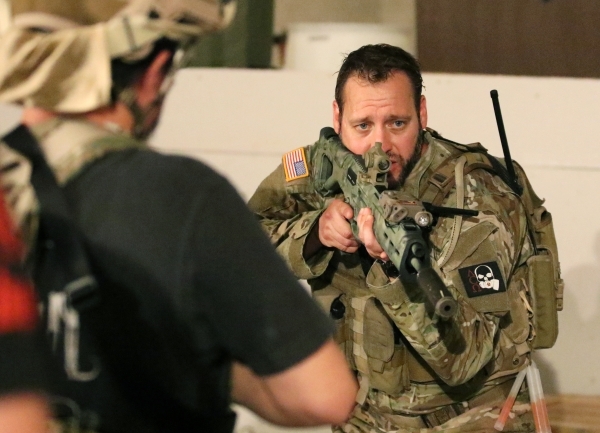 Watch out, old-school stage productions and magic shows.
There is a Las Vegas visitor demographic that is hungry for a different kind of fun. Interactive thrills such as fighting zombies in post-apocalyptic scenarios, pulling loops in high-performance airplanes and shooting fully automatic AK-47s are the new rage for this group.
They are the "millennials."
Millennials are those consumers born between 1980 and 1995. They are the marketplace segment that was preceded by Generation X and the Baby Boomers.
A 2014 report commissioned by the Las Vegas Convention and Visitors Authority found that, last year, millennials accounted for 27 percent of local visitors. While that figure is behind Gen X visitors at 37 percent, it is at the heel of Baby Boomers, who make up 30 percent of travelers to the metro area.
One trait that seems to separate millennial vacationers from their "seniors" is a pronounced interest in participatory activities. While extravaganzas such as Cirque du Soleil's "The Beatles LOVE" and "Elton John: The Million Dollar Piano" are surely entertaining, they are essentially passive. You might get to shake Rod Stewart's hand in the Colosseum at Caesars Palace, but attending one of his concerts is mostly a matter of just sitting back and watching.
Such an arrangement holds limited appeal for many Millennials. They want to be an integral part of their recreational activities, says Daniel Levine, director of The Avant-Guide Institute, a trends consulting firm based in New York City.
"Millennials are not so interested in entertainment, or being entertained," said Levine. "They want to be a part of the entertainment. They want to be the center of that entertainment. They want to be included."
For those venue promoters and casino-hotel marketers spending budgets in search of millennial purchasing power, selling the traditional Las Vegas glitz and sheen might mostly fall flat.
"It's less likely that the millennial is going to show up to sit in the audience to watch Celine Dion," he said.
Conversey, Travis Krauss, the CEO and founder of the new Adventure Combat Ops, a 77,000-square-foot attraction to the south of The Rio, is homing in on the millennial market segment.
At the sprawling destination, travelers are suited up in assault jackets, helmets, goggles and radio headsets. Armed with air-powered guns that shoot plastic pellets, they are led in intense warfare against the undead by military-trained staffers. Krauss himself is a former U.S. Army Ranger and member of the famed Delta Force.
"We just opened our doors two months ago. We already knew our demographics for the most part, and so far everything's staying in line, which is, generally speaking, 18 to 39," said Krauss. "Pretty much we're looking at 20s and 30s."
Krauss attributes the millennials' interest in negotiating a mocked-up wasteland during a Las Vegas vacation to youthful exuberance.
"Based off what I can tell, people in their 20s and 30s still have a lot of energy, and they're looking for something to put that energy into," he said.
Adventure Combat Ops packages start at $199.
Even in these politically charged times surrounding guns in society, they are proving highly popular for millennial travelers in controlled environments such as Machine Guns Vegas.
In a long building on Aldeberan Avenue to the west of the Strip, vacationers socialize in a sleek lounge area (alcohol-free, of course) prior to entering the shooting range proper. There, they pull the trigger on firearms ranging from Glock pistols to tactical shotguns aimed at suspended paper targets. Packages begin at $99.
"Our (age) 25 to 35 customer base is probably our strongest," said Genghis Cohen, owner of Machine Guns Vegas.
Cohen attributes the millennial generation's apparent desire for more and more experiences as part of his establishment's popularity.
"You can only go to a pool so many times. You can only go to a club so many times before you want to start doing other things," he said. "Our business is up almost 28 percent over last year."
Millennials are looking to take off into Las Vegas' Mojave skies for excitement, too. At Sky Combat Ace, an attraction based at the Henderson Executive Airport, adrenaline junkies are strapped into the cockpits of sleek, propeller-powered aircraft. Depending on the package, passengers experience a range of aerobatic flights and simulated air-to-air combat sorties.
"Our typical age is going to be right in that ball park: 25 on the low end to 45 is the sweet spot," said Richard "Tex" Coe, president and founder of Sky Combat Ace. "So definitely Millennials will be included."
Starting at $299, Sky Combat Ace is one of the pricier attractions in Las Vegas, but Coe notes that many millennials are now well into their career years.
"They're starting to get some disposable income where they can enjoy something like this," he said.
Finally, even established, long-time attractions that once mostly drew Gen X and Baby Boomer customers are finding Millennials to be significant sources of sales.
This is the case at the Richard Petty Driving Experience at Las Vegas Motor Speedway. There, on the oval asphalt track, thrill-seekers don helmets, zip up one-piece suits and squeeze into NASCAR-ready stock cars for ride-along laps that approach 150 mph. Prices start at $99. They can even get behind the wheel in more elaborate and costly packages.
"Our demographic age has traditionally been, I'd say, anywhere from 35 to the mid-50s," said Rick Fedrizzi, COO of Petty Holding, the attraction's parent company.
However, Fedrizzi notes that over the past six to eight years, the millennial segment has become integral to the bottom line.
"I'd say (millennials are) probably close to 60 percent of our business," he said.
Millennials are here to play. Happily for the owners of Las Vegas' more adventurous attractions, they're also ready to pay.