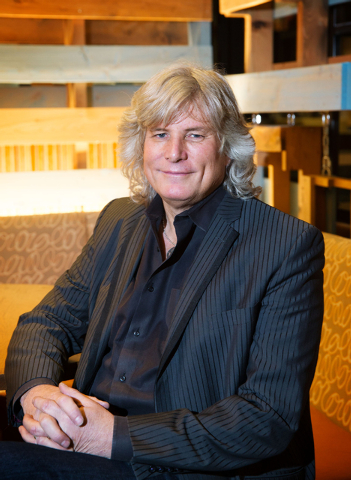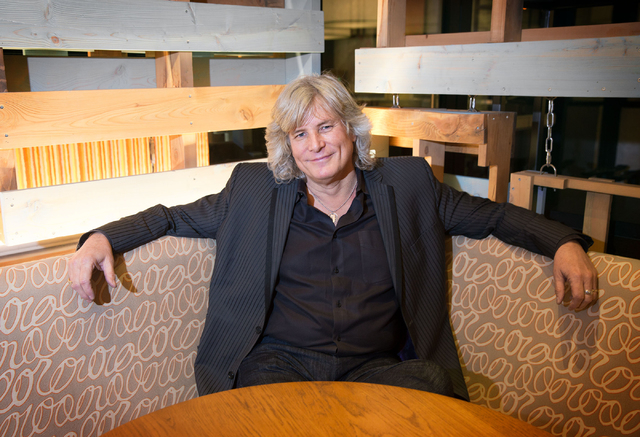 New restaurants are opening across the valley with others right behind them. And the key to a restaurant's success, three industry insiders say, is staying on top of food trends.
Restaurateur Tom Ryan, owner of Tom's Urban, which opened at New York-New York in late December, said Americans have become increasingly interested in where their food comes from and how it's prepared.
"People want to discover, understand and enjoy things at a deeper level, including food," Ryan said. "Here, we try to keep things casual and have fun with the food while impressing people with the distinctiveness of taste."
Ryan, who holds a doctorate in flavor and fragrance chemistry and a masters in lipid toxicology from Michigan State University, spent time at McDonald's, Pillsbury, Pizza Hut and Quiznos in roles including product and menu innovation and marketing. Ryan and his team at Pizza Hut invented stuffed crust pizza.
Most recently, Ryan and his business partner, Rick Schaden, sought to create a new restaurant concept. So they developed Smashburger in 2007.
"I love that the restaurant business is people oriented; it's not about a voiceless brand on a shelf someplace," he said. "The boundaries for creativity are much wider in the restaurant business."
To stay on top of trends, Ryan said as a restaurant owner he is constantly reading about and visiting restaurants across the country and listening to his vendors.
"They tell us a lot," he said. "We also pay attention to our customer base and do research. It's important to know what restaurants are on top and why."
Ryan said fast-casual restaurant concepts will expand.
"Fast casual is a major new way that people want to eat," he said. "The whole notion is getting better food for not that much money or time in a modern place. It's time for that and we'll continue to see it grow."
Neighborhood quality
Celebrity chef Alex Stratta debuted his new restaurant, Tapas, at Tivoli Village in mid-December. His first off-Strip venture focuses on small plates involving seafood, organic meat, and Spanish cheese and cured meats.
"I'm trying to create a casual environment that provides the same quality and service outside the Strip," he said. "It's a great market at Tivoli Village and it's a great opportunity for us."
Stratta, a Las Vegan, previously had two restaurants, Alex and Stratta, at Wynn Las Vegas. Both have since closed.
Stratta said he decided to open a restaurant off the Strip to cater to locals who were looking for more convenient dining.
"A lot of people on the West side don't particularly care for going to the Strip; they want to get in the car and be at a restaurant five minutes later," he said. "Four years ago, there was nothing like this, but now it's a new time and people are ready for it."
Stratta foresees more restaurants with specific niches in Las Vegas' future.
"People want to feel comfortable in a place that's not number 15; they want something individual and personal," he said. "I hope to be a part of the growth when it comes to the syndication of dining options."
Celebrity chefs
At The Linq, Gordon Ramsay's Fish &Chips will add some British flare to the pedestrian thoroughfare when it opens in spring.
Bob Morse, president of hospitality for Caesars Entertainment Corp., which owns The Linq, said the restaurant will offer table and counter seating and stand-up rails.
"It will be a different approach than you'd find in your home town," he said. "We've come up with great recipes and presentations including handmade French fries and English beers on tap."
Morse said Caesars Entertainment keeps on top of the restaurant trends by attending industry events and seeing which restaurants are popular nationwide.
"We have to see what's happening and what direction food is going in and why," he said. "We're constantly staying on top of price points, adjusting our menu offerings, monitoring guest comments and finding out what's popular and why."
Celebrity chefs, such as Gordon Ramsay and Giada De Laurentiis, who has a restaurant at Caesars-owned The Cromwell, are popping up and maintaining popularity throughout Las Vegas, Morse said.
"There are great chefs here and people are enjoying celebrity chef shows and reality shows surrounding food and beverages," he said. "What's out there is creating a generation of understanding of good food and good presentation."
Morse said people are highly educated about food and care about what they're eating.
"They want to make sure what you're giving them is high quality and they're willing to pay for good sourced, well prepared foods," he said. "Though Las Vegas isn't a place that's producing a lot of its own food, we're able to get fresh food into Vegas easily, which creates the opportunity for great, fresh products. We're blessed here."