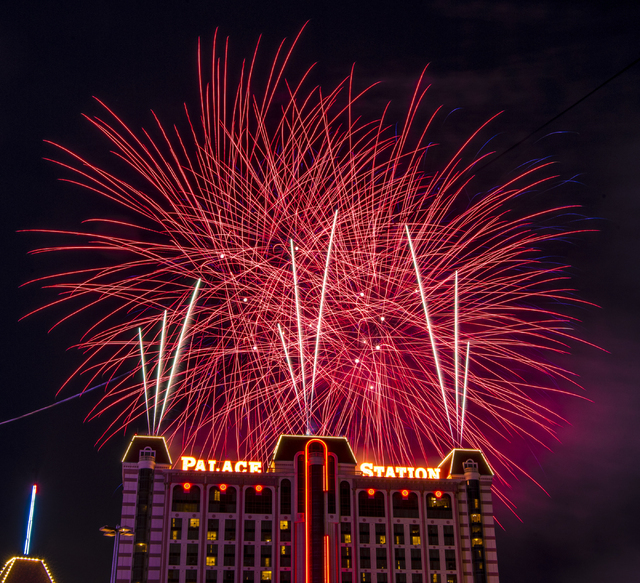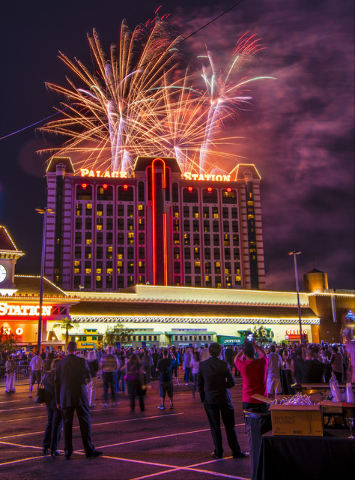 The expansion and renovation of Palace Station — a program that could eventually bring a new, 27-story tower with more than 600 rooms and major upgrades to the property on West Sahara Avenue — is scheduled to begin this fall.
Palace Station owner Red Rock Resorts Inc. — publicly traded holding company of Station Casinos LLC —is obtaining approval to begin work on a new 9,099-square-foot bingo hall, buffet and new restaurants, said Lori Nelson, vice president, corporate communications at Station Casinos.
Other improvements in the initial phases will include a new façade for the front of the casino and landscaping and parking lot improvements, Nelson said.
Plans submitted to the city of Las Vegas show an expansion of the casino area by more than 33,000 square feet is also planned as are a new 14,446-square-foot buffet dining room and two new restaurants totaling more than 11,000 square feet.
Guests of the property might also see other changes.
Nelson said "the approvals we are seeking contemplate potential future phases that may include new hotel rooms, meeting and convention space and a potential bowling alley and/or movie theatre."
According to the plan submittal, a motel on the eastern part of the property would be replaced with the new convention space, the new tower, a pool deck, more surface parking and a new central utility plant, along with improvements to the interior and perimeter landscaping. After the demolition of the existing hotel space, Palace Station would still gain 159 rooms, according to the city documents.
But there's no definite plan to proceed on that phase yet.
"The timing and feasibility of those potential future phases are yet to be determined," Nelson said.
In recent years, the company's Green Valley Ranch Resort and Red Rock Resort have expanded and been and renovated.
The Red Rock property underwent a $35 million renovation of several restaurants, along with room upgrades and other remodeling in 2014.
In Henderson, Green Valley Ranch Resort added restaurant and bars along with other amenities. That project was valued at $20 million.
Palace Station celebrated its 40th anniversary July 1.
The property, the first developed by Frank Fertitta Jr. under the Station Casino's brand, got its start as a 5,000-square-foot building known as The Casino at Sahara Avenue and Teddy Drive, just west of the Strip.
From there, the property went through a series of expansion, one of them bringing a new bingo parlor. That expansion also came with a new name—Bingo Palace. In 1983, the property was rebranded with its current Palace Station stamp.
Today, the organization has expanded to operating 21 casino and entertainment properties across Las Vegas. It also manages facilities in Northern California and Western Michigan for the Native American market.
Fertitta gave control to his sons, Frank Fertitta III and Lorenzo Fertitta, in the early '90s.