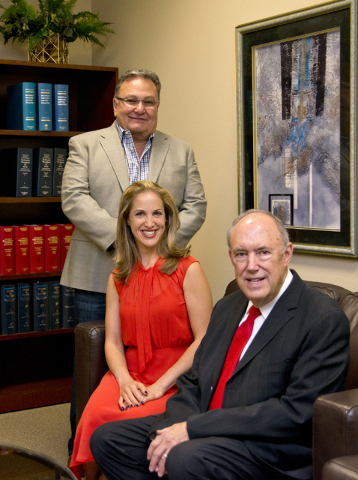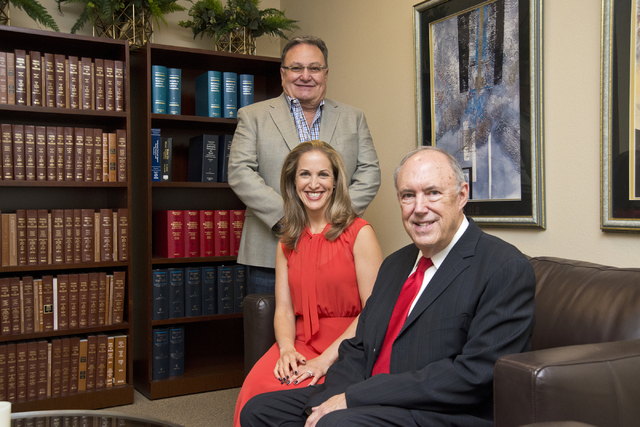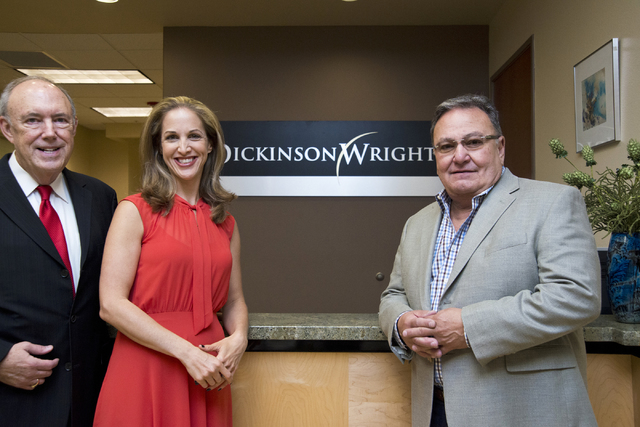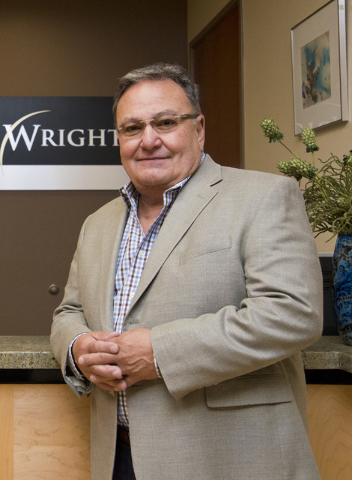 Gaming operators in Nevada have been looking for a way to capitalize on the booming fantasy sports industry, and finally Vic Salerno, a member of the American Gaming Association Hall of Fame, may have found the formula.
Salerno's plan will use the existing off-track, pari-mutual system already in many Southern Nevada casinos to bring fantasy sports to sportsbooks. The Nevada Gaming Control Board and the Nevada Gaming Commission approved Salerno's plan this summer, just in time for the upcoming NFL season.
Salerno and his company, US Fantasy, will launch the new fantasy sports pari-mutual system over Labor Day weekend at 20 sportsbooks. He expects it to be in 50 locations by the end of September.
"We have every indication that most of them will partake in it," he said, adding it should bring in more new patrons and increase the handle at local casinos.
Salerno believes the pari-mutual system is the most transparent way to operate fantasy sports, and that is why the gaming board and commission approved his plan. US Fantasy will be the first company to offer fans a full variety of fantasy sports contests through casinos in Nevada.
"Here in Nevada, we've been trying to find a way to monetize fantasy sports for years, but we never came up with the right formula," Salerno said. "I feel and (the board and commission) feels this is the way to do it. When people place their wagers, they will know what the odds are and they will see the odds updated every 15 seconds … it is really easy to do."
Of course, Salerno's history in the gaming industry also helped pave the way for the approval of fantasy sports in Nevada. Salerno is the former CEO of American Wagering, which supplied the sports wagering systems for Wynn Resorts, Caesars Entertainment, MGM Resorts and William Hill.
Kate Lowenhar Fisher, an attorney with Dickinson Wright, which represents Salerno, said the gaming control board approved his application because pari-mutual sports betting has been authorized by regulation in Nevada for a very long time. She also said using the existing pari-mutual infrastructure will make it easier to implement.
"And Vic Salerno is someone who is a longtime licensed bookmaker, who has been around a long time, running lucrative operations, so he already has a reputation for integrity, knowledge and background," Lowenhar Fisher said. "He is the ideal person to develop this kind of fantasy sports product and to be the first licensee in Nevada. … We have hit a tipping point on these issues, and I think the Gaming Control Board and Gaming Commission were certainly delighted that somebody like Vic was able to come forward with a fantasy sports product that they could license that complies with existing laws in Nevada and still offers patrons the thing they love so much."
Salerno's pari-mutual system will work like this: Each week, the games – or events as Salerno calls them – will be the equivalent of betting on horse races. A player can place wagers on which quarterback will finish first in net passing yards. Players can also bet an exacta, quinella or trifecta. There will also be opportunities to bet on events involving running backs, wide receivers and tight-ends.
Salerno said a player would bet, say, $10 on a favorite quarterback to win that week's event. That money goes into a pool where people are betting on all the quarterbacks. Players will also know where the money is going. If a majority of the players are betting on New England Patriots quarterback Tom Brady to win, then another quarterback might get longer odds in order to attract people to wager on other quarterbacks.
Salerno also plans to offer daily doubles, where you can bet on a quarterback and a running back, for example. There will also be opportunities to pick teams and enter progressive pools – from a pick three (quarterback, running back, wide receiver) to a pick seven (quarterback, running back, two wide receivers, tight end, kicker and a defense). Of course, they don't all have to be those exact formulas, he added.
And it will not be just football. Salerno plans a library of more than 11,000 different events, year-round. He said his plan translates very well with daily fantasy sports in basketball and baseball. Hockey might be more difficult, but "we will find ingenious ways to make it a fair game for everybody."
"It mimics how horse racing is done now, and we feel we can create great pools," Salerno said. "We don't want to stop in Nevada. Nevada is the hub that we want to take to other states, which we are in the process of doing right now."
Expanding to other states is a big part of Salerno's plan. His company has met with legislators in California, Colorado, Indiana and Pennsylvania. Those states, along with Florida, Massachusetts and New York are seeking a regulated consumer protected fantasy sports operation.
Salerno said the biggest concerns the states have is whether fantasy sports is a game of chance or skill. In Nevada, US Fantasy events will be offered as an intra-state skill game utilizing the integrity of pari-mutual systems, according to a press release issued by US Fantasy.
Salerno's plan is also an attempt to bring more millennials into sportsbooks, as the horse race bettors are getting older. He thinks this plan will bring 80 percent new money into sportsbooks.
The sports betting handle in Nevada was $2.4 billion in 2006. It topped $3 billion for the first time in 2012, escalated to $4.2 billion last year and is projected to approach $5 billion this year, according to cdcgamingreports.com.
"It's a different market," Salerno said. "People who play fantasy sports don't wager on sports traditionally like we do in Nevada."
While the projections call for quite a bit of new money, will it actually appeal to millennials and bring them into sports books?
"That is the $64,000 question," said Jeff Silver, an attorney with Dickinson Wright. "We have enacted intrastate poker regulations, and there were originally three players and now there is only one. The problem has been the liquidity to have enough people participating to make the games viable."
To Salerno, there is no doubt that there is a market for fantasy sports these days, even after the first attempt at a similar plan did not work.
"We tried pari-mutual sports about 22 years ago, but it didn't have the fantasy hype we have now," he said. "It's a different game than just betting on cars going around a track. The other thing is the population in Nevada has increased about 50 percent, but the biggest thing is that it will be available as a mobile application and that will really help it.
"We do need to work on the terminology so it doesn't look like the old horse racing, but it will appeal much more to millennials in that the technology wasn't there before and that will drive it. Plus, they really like it. It also takes away the sharp vs. square thing. The transparency gives the average guy a chance to win."