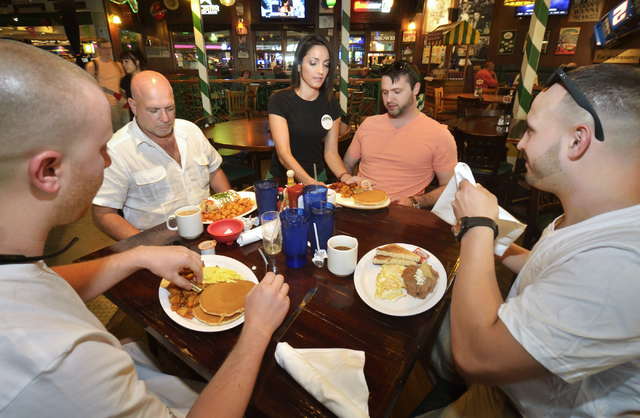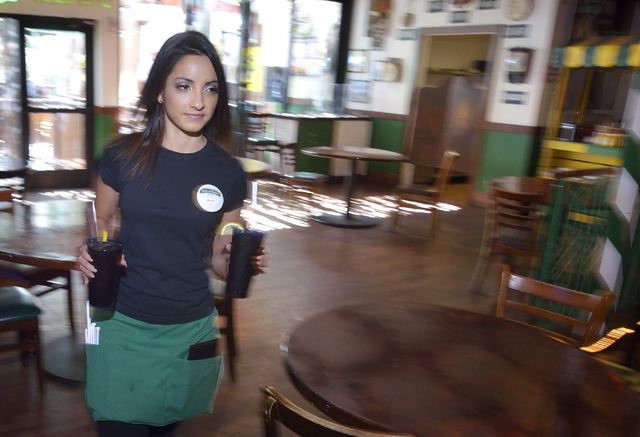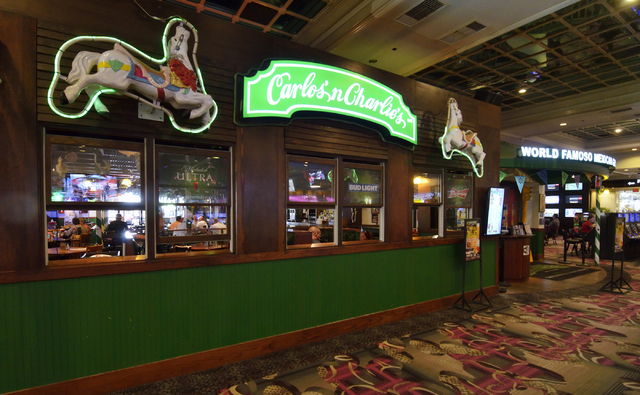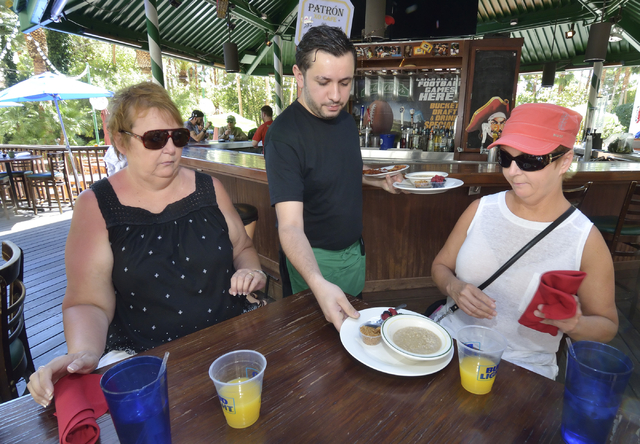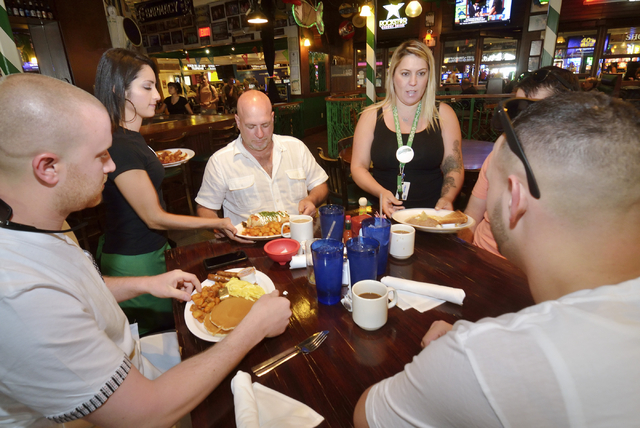 For decades, breakfast on the Las Vegas Strip was treated like an oxymoron. Who would invest too much time and energy on a meal that is served when many tourists are just getting to sleep?
That stereotype has been broken many times over as the combination of an increasing number of celebrity chef restaurants, non-gaming tourists and non-nightlife tourists has turned the formerly 'boring breakfast' routine into a popular food and beverage revenue-driver on and near the Strip.
"We have been serving breakfast for about two years now," says Julie Twidwell, spokesperson for Carlos and Charlie's, a popular Mexican restaurant located inside the Flamingo Hotel and Casino. "Originally we started opening early to accommodate the March Madness crowds because the games begin early at 9 a.m. We found out that we were getting more than just basketball fans when we opened early for breakfast, so we continued to serve breakfast year-round."
Carlos and Charlie's typifies the success many restaurants have discovered in recent years by serving breakfast. They use a familiar food and beverage industry formula for the meal — a breakfast menu that is half-traditional, with items like oatmeal, pancakes, waffles and yogurt, along with specialty items like 'divorced eggs' (one egg covered in green salsa and one egg covered in red salsa). Breakfast burritos have been a large revenue driver for Carlos and Charlie's, which has served about 14,000 breakfast burritos in its two years of serving breakfast.
"The environment for breakfast here is different than our lunch and dinner," says Twidwell. "Lunch and dinner bring a high-energy, hyped atmosphere all the time, while breakfast is more laid back and casual. We understand that guests are eager to explore Las Vegas, so we make sure to give fast and efficient service."
The ability to quickly turn tables over to seat more guests at breakfast than for lunch and dinner, allows restaurants to do more business in a shorter time frame, allowing for higher revenue opportunities based on volume.
At Rumor Boutique Hotel, home of Addiction restaurant, the breakfast brand has been built with a loyal following among locals.
"We serve traditional and unique breakfast items, but we keep our feel of Miami meets California meets Las Vegas," says Michael Crandall, senior vice president at Siegel Suites, parent company of Rumor Boutique Hotel. "We offer healthy options and popular comfort food for breakfast, so we do have something for everyone."
The ability to provide such a wide variety of menu options at lower costs than lunch and dinner is another reason why breakfast has become a more popular meal with restaurants on the Strip.
"We attract locals, hotel guests and even employees from Hard Rock Hotel and Casino from across the street," says Crandall.
Being able to capture regular clientele from graveyard and third-shift workers is another secret ingredient for success for many restaurants with popular breakfast service. Another secret ingredient for success is the always-popular champagne, mimosa and Bloody Mary alcoholic drink specials.
The alcoholic brunch trend has reached its zenith in recent years because it generates steady revenue for both the food and beverage divisions for the restaurant or hotel. Carlos and Charlie's offers $5 Bloody Marys and mimosas every day from 10 a.m. to noon, while Roxy's, the popular 24/7 diner at Stratosphere, works with the hotel's C-Bar to offer $4 Bailey's Irish Cream and Coffee from 6 a.m. to 8 a.m. and $3 mimosas from 8 a.m. to 10 a.m.
"These days, more people are enjoying breakfast for any meal, at any time," says Todd Ford, spokesperson for Stratosphere. "As a Las Vegas strip casino with guests playing day and night, it is important to provide popular dining options around the clock."
The upside of the breakfast trend is that now, more than ever, Las Vegas is paying the proper attention to the most important meal of the day.
"The Las Vegas strip loves being a leader and excelling in creating experiences, so why not start pulling out all the stops with breakfast," asks Chelsea Poser, dietician and nutritionist with Las Vegas' The Food Connection, a nutritionist-based consulting company. "We would like to think people are becoming more interested in breakfast for nutritional purposes. For example, eggs have been welcomed back into our hearts after being taboo for a long while."
Restaurants, hotels, casinos and nutrition experts are not the only ones to join the breakfast bandwagon. Even a large corporate entity like Starbucks has opened or remodeled several shops on the Strip already in 2016, including at Bally's and Stratosphere.
"Our newly remodeled Starbucks has become really popular," says Ford. "In addition to the all-new design and decor, it is significantly larger and brighter with more 'go-with' food items for coffee and tea lovers for all times of the day or night."
The 24/7 pursuit of the valuable breakfast dollar has put Las Vegas into another marketing and promotions arms race, while the experts continue to stress the nutritional benefits of breakfast to both tourists and locals.
"Although the verdict is still out on whether or not eating breakfast is linked to promoting weight loss, starting your day off with breakfast has numerous benefits," says Poser. "That being said, breakfast is not for everyone in Las Vegas because of all of the different and difficult work schedules. When you can, fill your morning meal with protein foods and complex carbohydrates rich in fiber for a great start to your day."