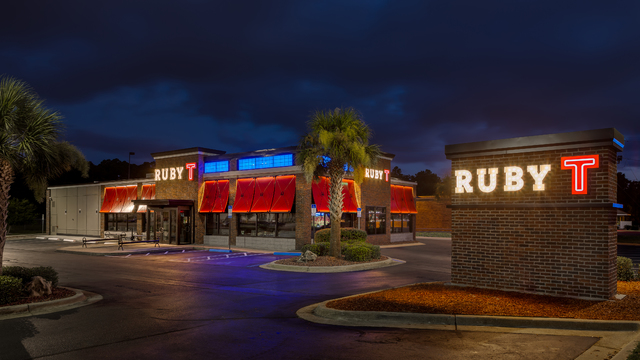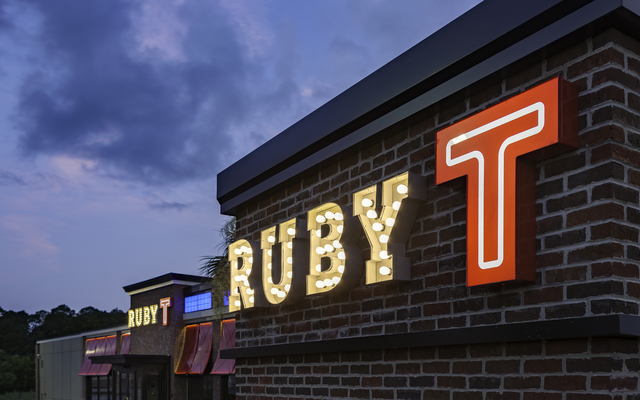 A restaurant named after a Rolling Stones song, Ruby Tuesday, has grown into a part of Americana during its 44 year-history. Today, Ruby Tuesday is revitalizing its image, with plans to expand its Las Vegas presence.
"Ruby Tuesday is eager to expand in the Las Vegas area because the market is perfectly positioned for the reinvention of our brand," said Ruby Tuesday Vice President of Franchise Development and Operations James Vitrano. "The demographics of the market are unique, and we believe, align well with what's made Ruby Tuesday a popular choice for families.
"Las Vegas is also a city that is constantly working to modernize itself and stay relevant on the world stage," Vitrano added. "Similarly, Ruby Tuesday, is also entering a phase of modernization, and we're eager to bring that updated new look to the region."
Currently, Ruby Tuesday has one Las Vegas location at 865 W. Craig Road. The restaurant hopes to open three to five new locations in the area within the next three years.
"Our expansion on the West Coast has been intentionally slow over the last several years," Vitrano said. "But now, with an exciting, modernized and updated concept version of a 40-year-old iconic brand, we believe we're uniquely positioned for rapid growth."
Entering its 20th year of franchising, the company announced in August plans to streamline the organization, improve financial profitability and create long-term value.
Vitrano said the company also has a renewed focus on expansion. Its plan targets high-value markets nationwide. As part of refining Ruby Tuesdays' business model, Vitrano said they are shifting from corporate-owned locations to franchising the brand to entrepreneur-minded franchisees.
"We recently closed some of our corporate-owned locations in order to streamline our operations and concentrate on building a stronger system worldwide through partnership with driven franchise partners," Vitrano said. "We believe that by joining forces with entrepreneurs who are fully invested in a business they own and manage, our entire system will reap the benefits, and we will truly create live the turnaround story we're working to create."
Vitrano believes this partnership will create a turnaround story for the company. Recently closing 95 corporate-owned locations amid declining sales, the company posted at the end of August a 5.9 percent decline in revenue from the previous fiscal year.
"Ruby Tuesday's strength lies in leveraging our proven concept and restaurant culture to deliver a low-risk investment and strong return to our franchise partners," Vitrano said. "Our expanded and improved franchise structure offers strategic support through ongoing training, streamlined business operations and opportunities for rapid multiunit franchise growth."
Vitrano said the company is currently searching for franchise partners and multiunit investors in the area for a large-scale development across the greater Las Vegas area. Once qualified franchisees are secured, the first location will open within six months, dependent on the construction process. Afterward, Vitrano believes additional locations could follow rapidly.
"Some of our most successful franchisees currently are operating in the western regions of the country in states including the Dakotas, Wyoming, New Mexico and Hawaii," Vitrano said. "We are targeting the West because of those strong operators who are already serving as positive examples for new operators across our system."
Vitrano said the investment of opening one to four restaurants is $1.7 million to $4 million. Each location is approximately between 4,500 to 5,000 square feet and will employ an average of 50 people.
Ruby Tuesday was founded by Sandy Beall, who opened his first restaurant near the University of Tennessee campus in the early 1970s. There currently are over 600 locations worldwide.