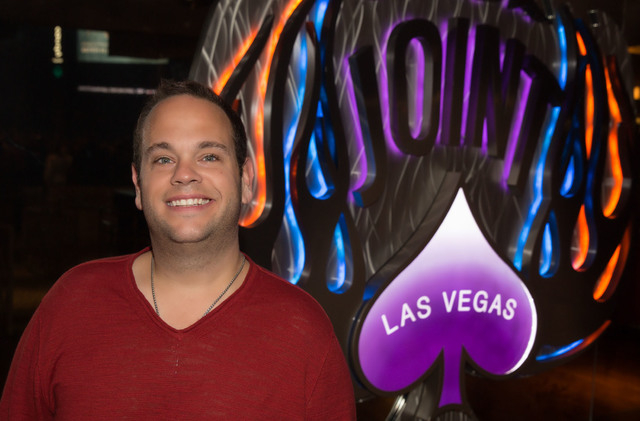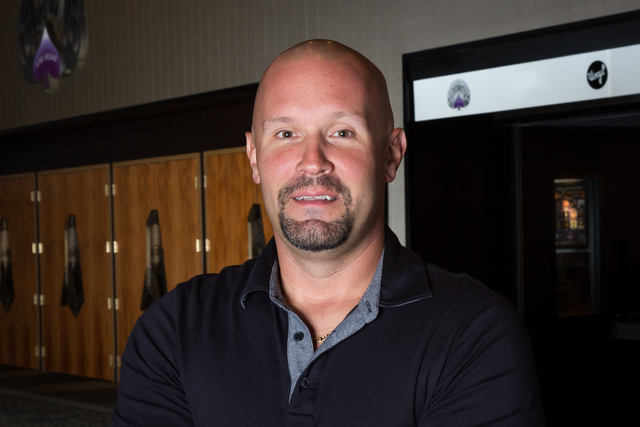 Changes is again coming to the Strip as entertainment bookers strive to keep up with the changing tastes of the city's 40-million-plus tourists.
In the 20th century, the branding of Las Vegas as a 24/7 destination had to do with the ability to play at casinos, dine in restaurants and enjoy your favorite adult beverage anytime you pleased. It was the signature charm of the adult playground ambience.
But in 2015, tourists' changing tastes demand that 24/7 availability extends to accessing all information about favorite restaurants, upcoming hotel reservations or resident DJs at a popular nightclub.
"We are in the digital age so the customer wants access to information 24 hours a day, seven days a week, 365 days a year," said Courtney Bryan, ticketing and group sales director for Steck Productions International Entertainment, known for its popular shows like Smokey Robinson's Human Nature, Thunder from Down Under and the Australian Bee Gees. "We have tickets and packages available on our website 24 hours a day, which does not seem like a new feature, but not all shows had that capability just five years ago."
As part of that '24/7 taste,' venues like The Joint and Vinyl at Hard Rock Hotel try to give their guests continuous access to the headlining entertainers via social media. This lets fans experience 'a day in the life' of their favorite bands before seeing them perform that night.
"It drives bodies to the property hours before the concert even begins, which has an obvious positive effect on our revenue," Hard Rock Hotel Vice President of Entertainment Chas Smith says. "Our hotel property promotions and activations mean that guests see the wait staff in T-shirts and drink and food specials that are all tied into that month's performing artists. Social media and our online resources have allowed us to make each performance an all-around experience, and that fits well with the changing tastes of tourists."
RESIDENCY RACE
In the not-so-distant past, Las Vegas entertainment often was headlined by acts who were deemed past their prime. And the Strip was a retirement outpost of sorts where tourists from across the country could catch a glimpse of their favorite acts one last time.
Fast-forward to 2015.
The recent residencies at major hotel casino properties on the Strip reads like a Who's Who of one name female divas whose music has defined a generation and still enjoy great popularity: Celine. Britney. Shania. Toni. And now Mariah.
"It is so important for us to be diverse on what artists we book for residencies to meet the constantly evolving demand," said Bobby Reynolds, vice president of booking for AEG Live Las Vegas, the same group building the arena on the south side of the Strip. "Whether we are booking Mariah, Journey or Rascal Flatts, these acts give a property stability for marketing purposes and a popular partnership that can drive content in a market that has so many content options."
The residency race hasn't been left only to megastar female pop vocalists. In the past five years, the multimillion-dollar contracts being thrown at the world's most popular electronic dance music DJs to meet consumer demand has been at the forefront of the most dramatic change in Las Vegas.
"Right now the nightclubs and the DJ dance scene is on top of the entertainment mountain that is Las Vegas," said Terrence Bligen, also known as DJ Direct, a Strip DJ act who has witnessed EDM's evolution over the past decade. "Before you went to casinos to gamble, and now you go to casinos to see the best DJs in the world perform."
EDM OVERKILL? COUNTRY COMEBACK?
The intense popularity of EDM, as with any music genre, cannot last forever. So many casinos, venues and promoters are trying to identify the next big thing.
"I believe that EDM is at its apex now, and what you will see is a slow burn back down to reality as DJs command less money and drive less revenue into the nightclubs," Reynolds says. "Many of today's 25-year-olds who are in love with EDM now will be married with children in five to seven years, so only time will tell if today's 20-year-old will be willing to replace them in that market."
Smith says that for the summer 2015 pool party season, negotiations with EDM DJs have been a lot easier, and at lower price points, suggesting that the slow descent from the top of Las Vegas' "entertainment mountain" might have begun.
"It is definitely a sign that demand is not as intense as it was three years ago," Smith says. "We try to stay ahead of the curve, and we are seeing a surge in demand for country music acts."
Smith and the Hard Rock Hotel have met that demand by adding a nine-show residency from country stars Rascal Flatts and shows with country music megastar Kenny Chesney in early April. Throughout the Strip, country superstars such as Lady Antebellum, George Strait, Reba McEntire and Brooks &Dunn will headline performances in Las Vegas in 2015.
"I believe you will see a big change this spring and summer to more country acts serving as headliners on the Strip," says Smith. "Country music stars often have a deeper level of engagement with their fans, which is the perfect combination with the high level of customer service and satisfaction we aim for at Hard Rock."
FEELING THE FESTIVALS
The newest entertainment trend in Las Vegas is the counter opposite of closed-in nightlife headlined by the world's top DJs over a five-hour time frame. Outdoor music festivals feature dozens of musicians and entertainers over several days.
The Life is Beautiful Festival downtown and the Rock in Rio USA festival this spring are the two most popular events behind this trend, with several smaller outdoor musical festivals trying to duplicate their success.
"The influx of festivals has signaled a dramatic change in consumer demand, and it enhances the competitiveness to sign these artists to perform," said Reynolds, who also points to the Route 91 country music festival and music festivals that cater to international and other pop music demographics. "The nightclub provides a more intimate experience and is made for the DJs, but we are now seeing more artists opting for festivals, and that is a big change. The festivals and country music stars allow for more personal interaction with the fans, and that is what they want, and we will continue to deliver those experiences to them."