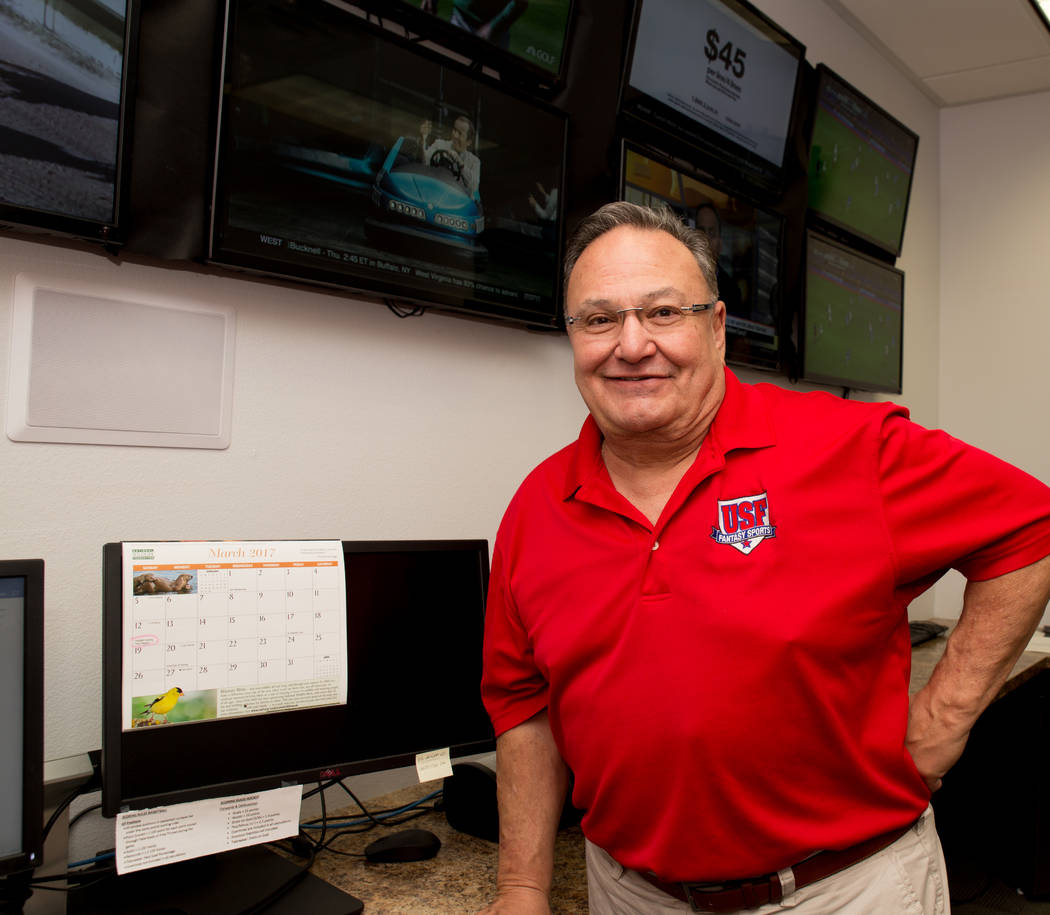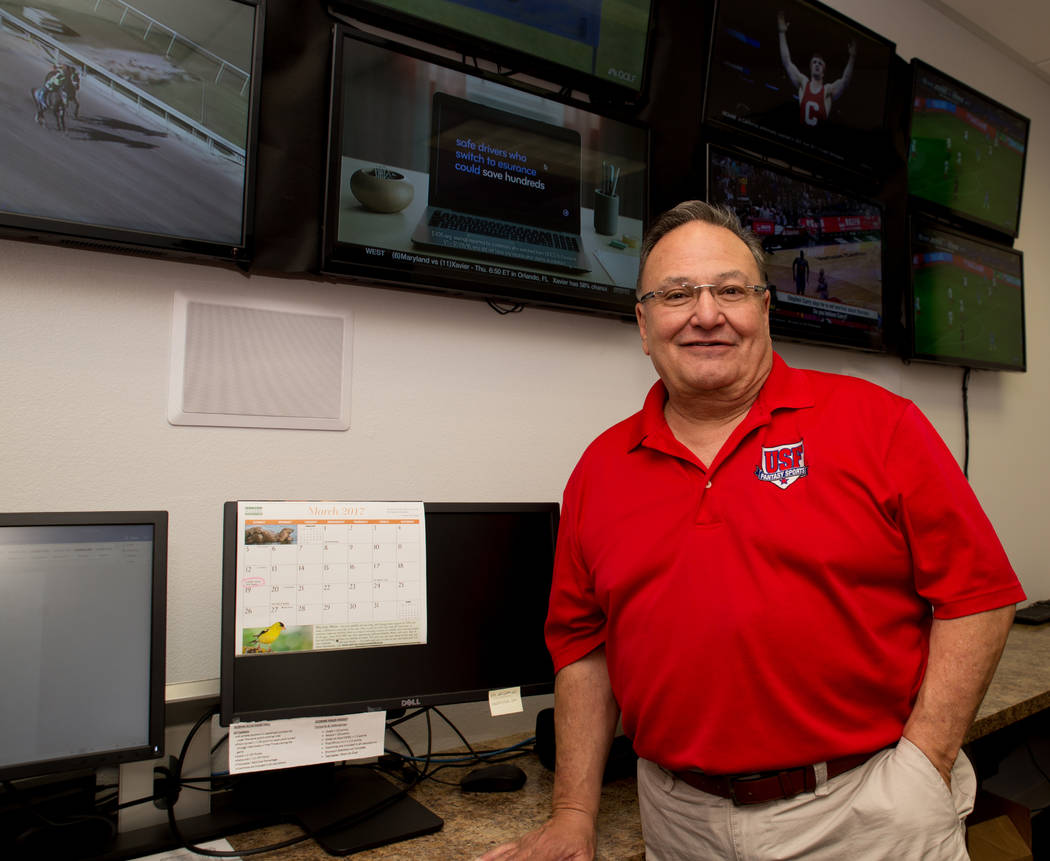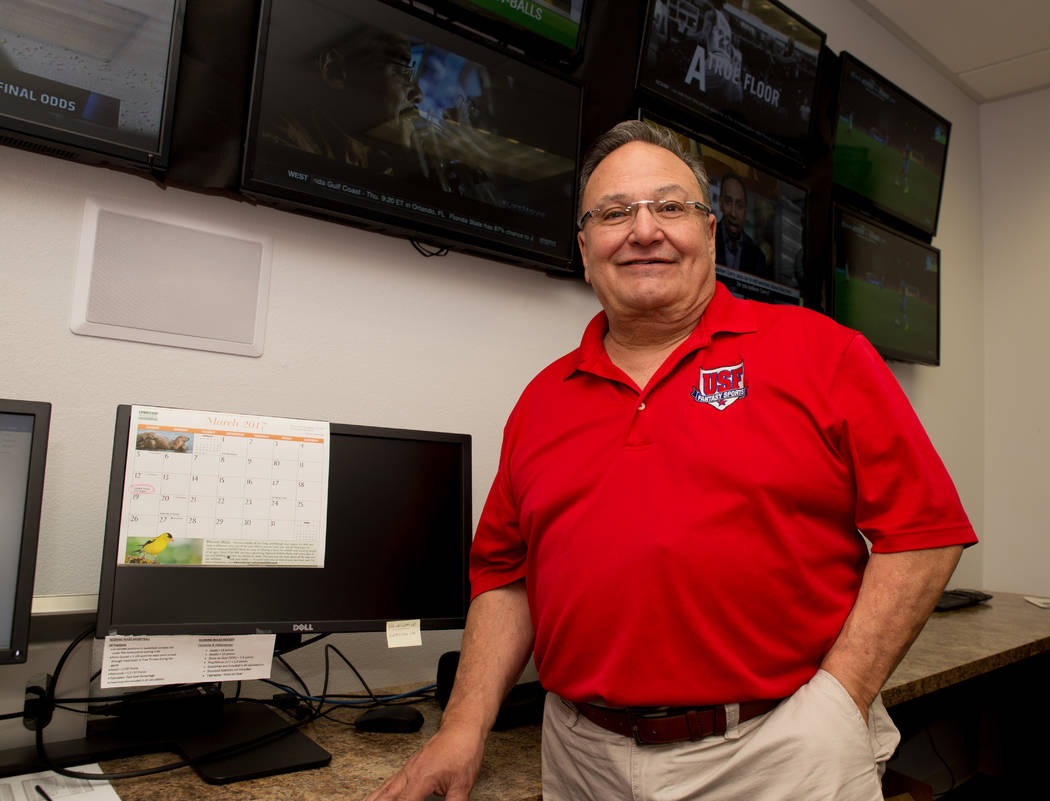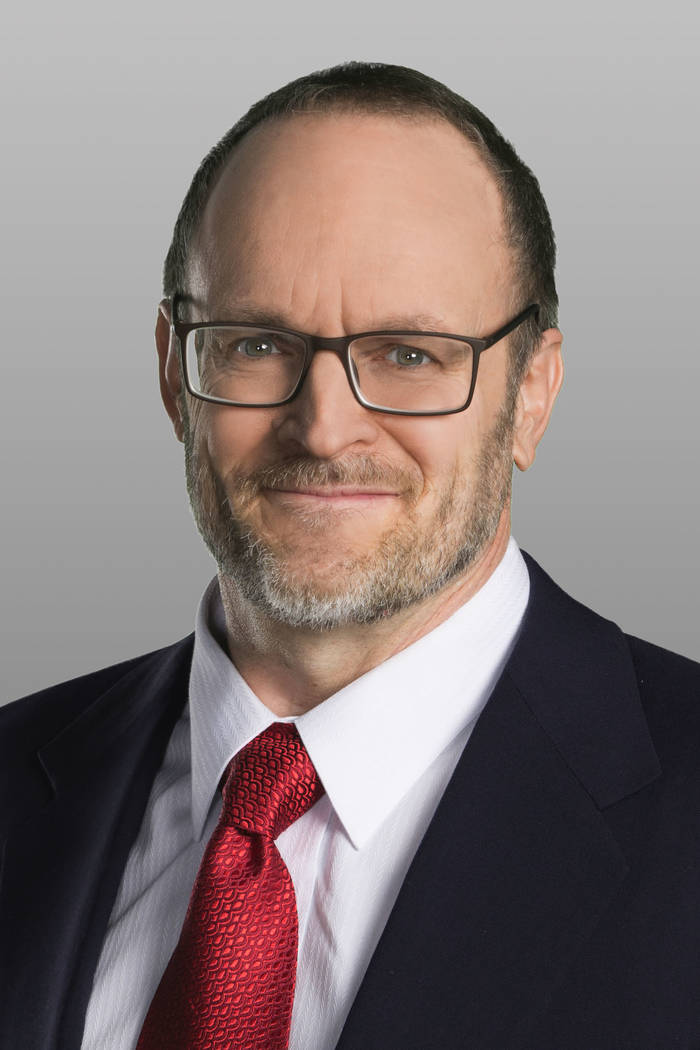 A court case that could legalize sports betting nationwide, if the plaintiff is victorious, is sitting on the steps of the U.S. Supreme Court, though it could take several months before it's decided if it will be heard. Besides opening the playing field for sports bettors in the U.S., a win in the case could also bring a slam dunk for a local company.
USFantasy Sports is the only licensed Nevada provider of daily fantasy sports, a legal alternative to sports betting available in several states. The company is operated by industry veteran Vic Salerno, president of USFantasy, who wants to expand his product across the U.S. Doing this could put Salerno and his operation in a perfect position to profit from a winning verdict in a case being spearheaded by New Jersey to legalize sports betting across the U.S.
Some form of sports betting is legal in four states. However, Nevada is the clearly the leader when it comes to putting dollars down on the ponies or any other sport.
New Jersey called the Professional and Amateur Sports Protection Act (PASPA) of 1992, which outlawed sports betting in all but four states, unconstitutional. New Jersey's lawyers have argued that the federal law violates the constitution because it restricts states from repealing their own laws, according to recent briefs to the Supreme Court.
Under PASPA, Nevada, which already had some sort of legislation in place at the time of the ban, is the only state allowed to offer wagering on single games. Delaware, Montana and Oregon have limited offerings since the ban passed.
New Jersey was offered a one-time opportunity to be the fifth state but didn't pass a sports betting law in time.
New Jersey's recent case started in 2011, when voters passed a referendum to legalize sports betting. A year later, the state legislature passed legislation to allow it at casinos and racetracks.
The move was met with several major sports leagues — the NFL, NBA, MLB, NHL and the NCAA — suing to block the law from taking effect. The state's efforts were taken all the way to a federal appeals court, where it lost.
Then in 2014, New Jersey Gov. Chris Christie signed a bill that repealed the ban on sports betting at casinos and racetracks, instead of passing a new law. By repealing the law, it was thought that a loophole had been found around the federal ban, as the state didn't directly authorize it. Under PASPA, it's not legal for states to sponsor, operate, advertise, promote, license or authorize any betting, gambling or wagering scheme that involves amateur or professional athletes.
But that move also was met with defeat by a federal judge in New Jersey and a federal appeals court in Philadelphia. Now it has been appealed to the Supreme Court.
On Jan. 17, the court said it wanted to wait for the solicitor general to file a brief on behalf of the government before deciding whether to take up the case.
"When you look at PASPA, it's a difficult push to think that the Supreme Court is going to find for state's rights," said Dennis Gutwald, an attorney in McDonald Carano's gaming and administrative law group. "I would expect there's a much higher possibility that Congress will do something in the next four years to make it legal."
"If it were to be legalized, it would be on a state-by-state basis, just like other forms of gaming," said David Schwartz, director of the University of Nevada, Las Vegas' Center for Gaming Research.
Salerno's USFantasy Sports has been in operation since 2016, offering his pari-mutuel-based daily fantasy sports product in casinos along the Strip and locally. The product differs from what other daily fantasy sports operators such as FanDuel and DraftKings had offered Nevada in the past.
Salerno's USFantasy Sports contests allow bettors to make wagers based on the statistical performance of an individual player, compared to a field of players in the same position. Each sport has its unique scoring system, and each player has her own individual varying odds in each contest, based on the number of dollars wagered in a contest and how those dollars are spread across to each player.
In all, Salerno said, his product is offered at about 60 locations in the state, including MGM Resorts International, Caesars Entertainment, Boyd Gaming and Station Casinos properties.
Salerno also has pushed his product into Colorado in recent months, signing a deal with Mile High Racing &Entertainment in the state. Colorado legalized daily fantasy sports in June 2016.
Salerno said having a license to operate in Nevada "really helps us, because we're really one of the only ones that's licensed in a regulated environment."
In October 2015, Nevada joined a group of states that require daily fantasy sports operators to be licensed, finding daily fantasy sports to be sports wagering under Nevada law. When Nevada gaming regulators came to that decision, the industries' largest groups at the time, DraftKings and FanDuel, exited the state's market.
Salerno jumped at the opportunity. Since becoming licensed in mid-2016, he has seen his operation grow by about 10 percent a week, he said.
Salerno has a rich history in Nevada's race and sports book industry. He started his career in California in dentistry. In 1978, he took over Las Vegas' Leroy's Horse &Sports Place from his father-in-law. He was the chairman of the board and CEO of American Wagering Inc., which operated more than 90 sports books in Nevada. The company was sold in July 2012 to William Hill. Salerno was chairman of the board at William Hill US until February 2016.