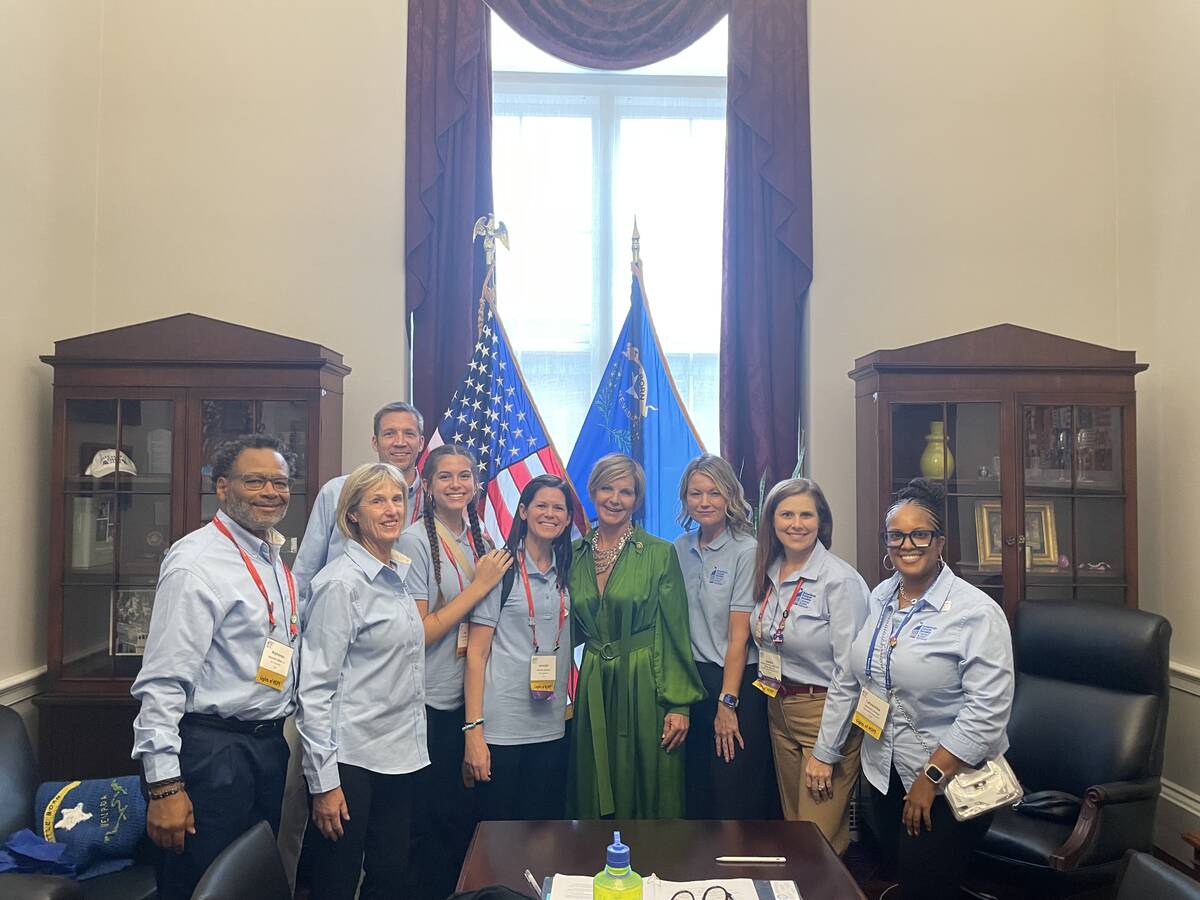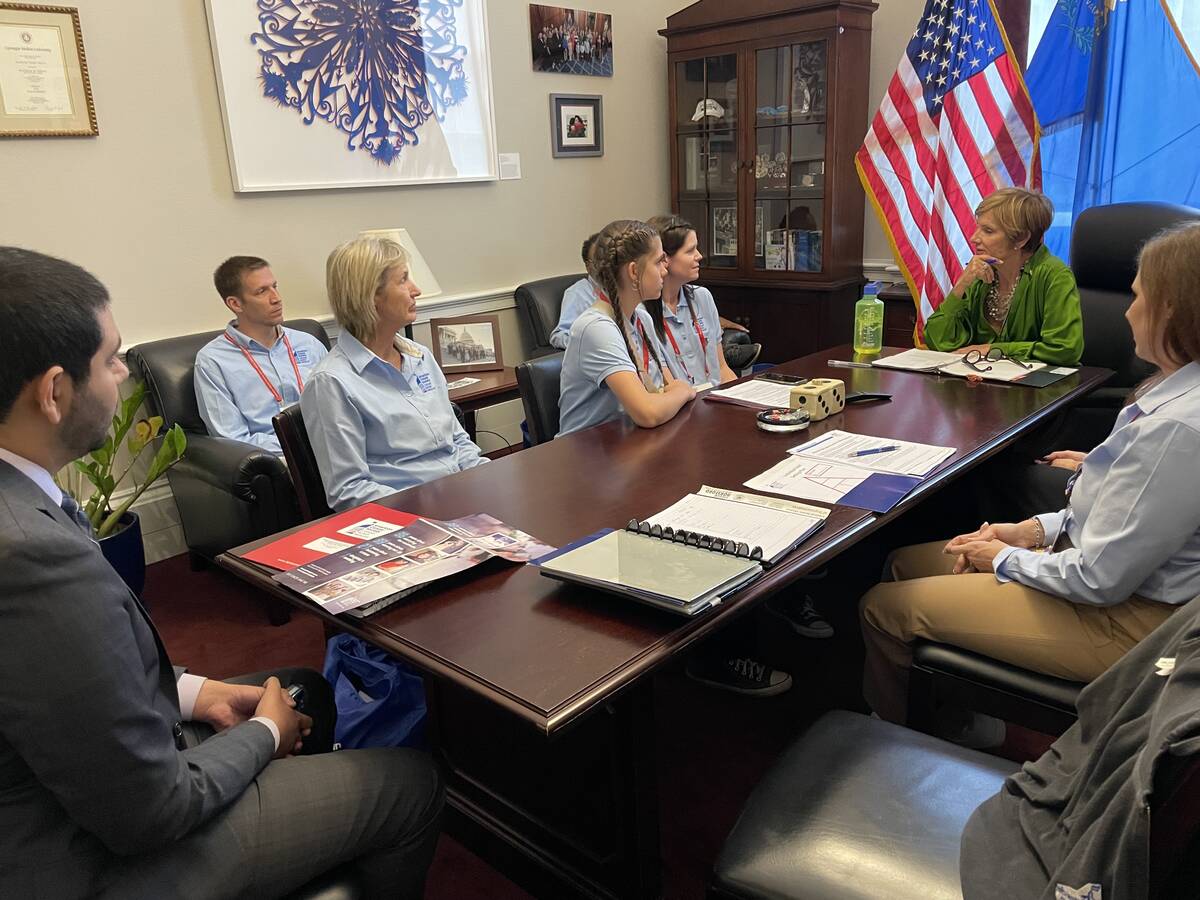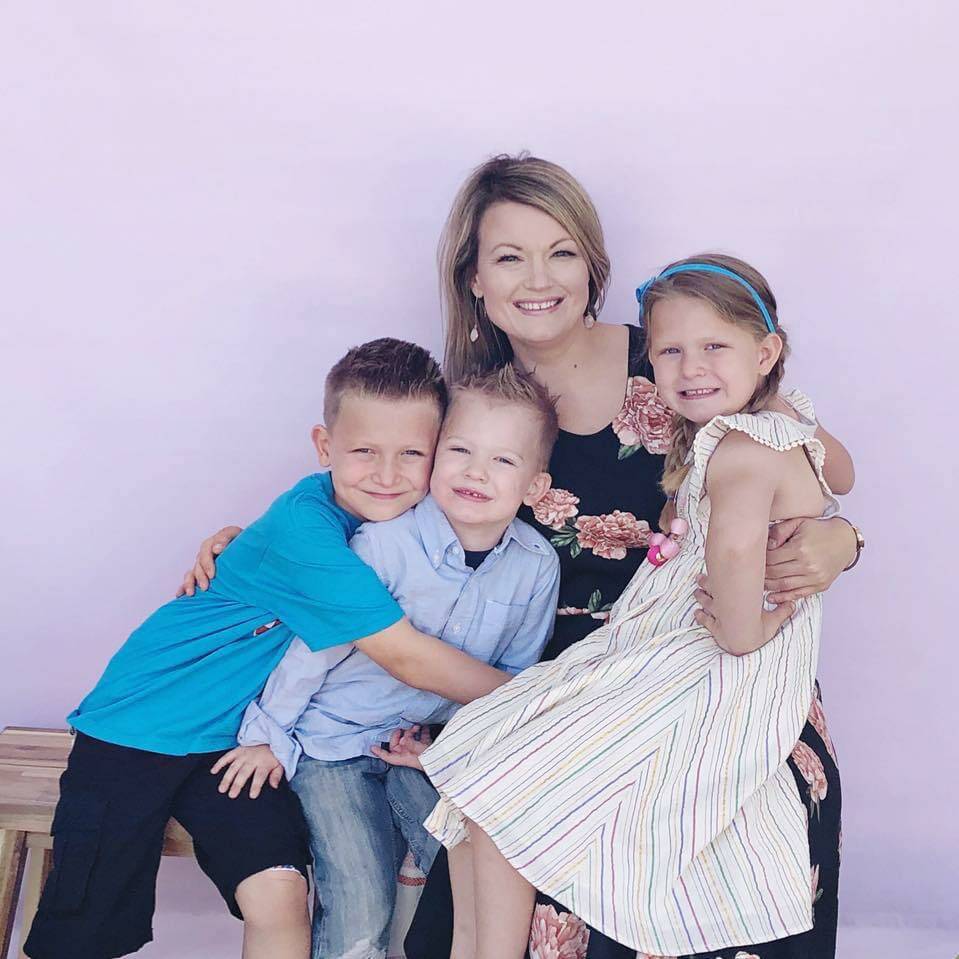 The American Cancer Society Cancer Action Network (ACS CAN) advocates for evidence-based public policies through the legislative branches in local, state and federal government.
Volunteers across the country make their voices heard by policymakers in person to help prevent, detect, treat and survive cancer.
Breast cancer survivors/ACS CAN volunteers from Southern Nevada, Patti Kellerhouse and Tammy Moyle, recently traveled to Washington, D.C., to meet with lawmakers to lobby for cancer legislation.
"Cancer has followed me around my whole life. I worked in pre-clinical and clinical research for pharmaceutical companies for animals and veterinarians," Kellerhouse said. In 1991, her father was diagnosed and passed from brain cancer, and she changed careers working in clinical research for cancer. After changing careers, she felt a lump, and it was diagnosed as early-stage breast cancer in 2008. Kellerhouse's background gave her hope since she worked in cancer research and participated in a clinical trial. However, nine years later, she would be diagnosed with metastatic breast cancer. Kellerhouse had worked on one of the new cancer inhibitors approved by the Food and Drug Administration, and she is still on that regimen along with standard care.
"I believe that research is why I am still alive, and I am passionate to be a part of ACS CAN," said Kellerhouse, who resides in the First Congressional District of Nevada, represented by Congresswoman Dina Titus (D-NV).
Moyle was screened with a mammogram in March, indicating good health. However, she felt a lump in her right breast in June and made an appointment with her doctor. As a precautionary measure, her doctor prescribed an ultrasound and another mammogram. Since there was no definitive result, a biopsy was performed. On Aug. 15, Moyle was diagnosed with Stage One invasive lobular carcinoma, a type of breast cancer that begins in the milk-producing glands (lobules) of the breast. According to Moyle, she has been given a 96 percent chance of being cured due to early detection.
She has been affiliated with ACS, first working as a staff member and then transitioning as a volunteer.
"ACS Can is so incredibly important so we can try to end cancer," Moyle said. "This is my second year going to lobby, and it was an incredible experience. This was the first time in a while that we had a full team to represent all four districts and our two senators. Our team was so diverse with a 15-year-old and a 68-year-old with ages in between, and we were so well-represented for Nevada."
The teenager was there on behalf of her mother, who was diagnosed with lung cancer, and others were survivors and advocates.
During their trip, Congresswoman Titus could not meet with them since she was attending the Medicare Multi-Cancer Screening Act bill hearing. They did speak with her staff, and it was great to meet them in person. Right now, $51 billion is budgeted for cancer research, and the group was there to work on getting another bill passed for funding focused on African-American men (and other men) screened for breast cancer.
However, they were able to speak with the Nevada delegation in congressional offices, including Congresswoman Susie Lee (D-NV) and Sen. Catherine Cortez Masto (D-NV), who are strong advocates for cancer research and funding.
American Cancer Society's nonprofit, nonpartisan advocacy affiliate, ACS CAN, continues to advocate for cancer research funding, access to quality, affordable health care and tobacco control measures. Team Nevada is comprised of dozens of volunteers from Las Vegas and Reno.
Each year, the organization hosts a Cancer Action Day in Carson City to meet with state lawmakers about passing legislation that benefits the fight against cancer. Anyone is welcome to join ACS CAN Nevada as a cancer survivor or an advocate. The team is made up of patients, survivors, caregivers and those passionate about making a difference. Volunteers work to make cancer a top priority for policymakers in cities, states and the nation's capital. For more information, visit fightcancer.org/nevada.