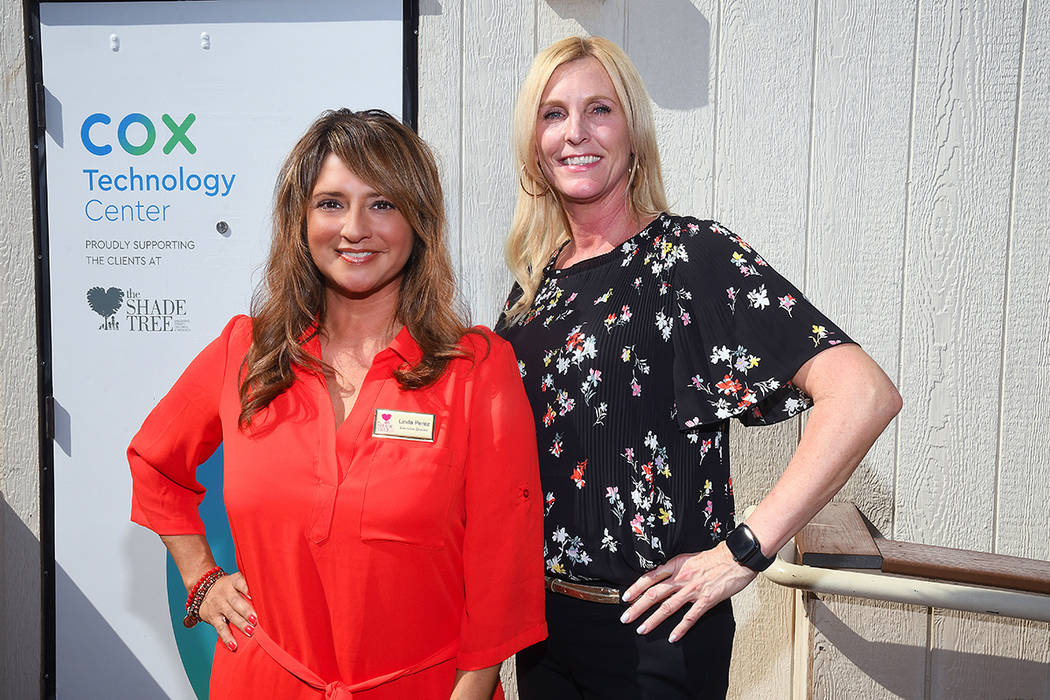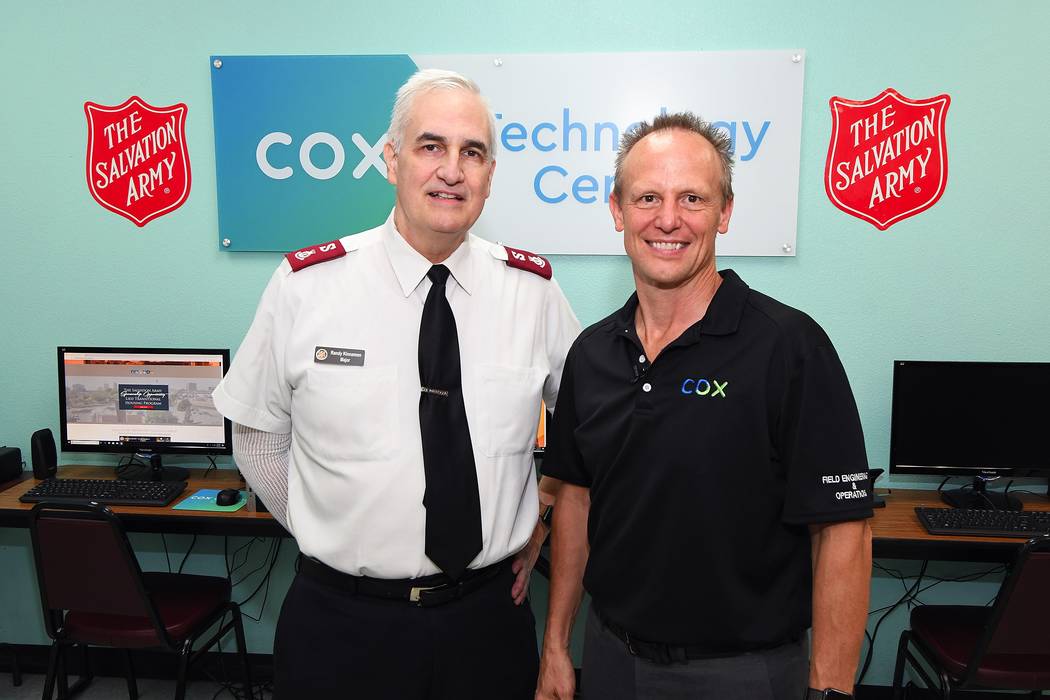 Cox Communications has donated and installed Cox Technology Centers at The Salvation Army's Owens Social Services Campus at 35 W. Owens Ave., and The Shade Tree, 1 W. Owens Ave. Each Cox Technology Center is valued at approximately $10,000.
The Cox Technology Center at The Salvation Army is part of the organization's Vocational Training Program and provides program participants and other shelter residents access to the internet for activities like job searching, school research and resume writing.
"The Cox Technology Center will allow vocational, veteran and other clients and residents of The Salvation Army's Owens Campus the connections they need to move forward, completing not simply a transaction, but a transition in their lives," said Cox Southwest Region Vice President of Technology and Salvation Army Board Member David Diers.
The Shade Tree, a 24-hour accessible shelter designed to specifically meet the needs of women and children in crisis, serves 6,000 shelter residents annually. The Cox Technology Center provides an expanded, dedicated space for women to use computers and donated technology as they job search and begin building new connections.
"The simple dignity of having a place to safely work on a computer to create a resume, conduct research and connect to resources is tremendously meaningful for the women at The Shade Tree and Cox is proud to provide the technology resources to make these connections possible," said Kim Salinas, director of Enterprise Sales, Cox Business and a board member at The Shade Tree.
Cox Communications has donated Cox Technology Centers and Cox Innovation Labs at several Boys & Girls Clubs of Southern Nevada over the past decade.
"Cox has a long history of supporting broadband adoption programs in Southern Nevada and across the country," Diers said. "These programs connect the most vulnerable members of our society so they can compete and have a greater chance of success in the digital world."
ABOUT THE SALVATION ARMY
The Salvation Army annually helps more than 23 million Americans overcome poverty, addiction and economic hardships through a range of social services. By providing food for the hungry, clothing and shelter for the homeless, disaster and heat relief, senior activity and outreach, adult rehabilitation and opportunities for underprivileged children, The Salvation Army is doing the most good at 7,600 centers of operation around the country. Approximately 82 cents of every dollar donated to The Salvation Army are used to support its social services. In the first-ever listing of "America's Favorite Charities" by The Chronicle of Philanthropy, The Salvation Army ranked as the country's largest privately funded, direct-service nonprofit. For more information, visit SalvationArmySouthernNevada.org, and follow us on Twitter.
ABOUT THE SHADE TREE
The Shade Tree is Southern Nevada's only 24-hour accessible emergency shelter for women and children in crisis, servicing many who are victims of domestic violence and/or human trafficking. The Shade Tree Shelter offers 364 permanent beds and provides more than 100,000 nights of shelter and 165,000 meals every year. On average, The Shade Tree provides assistance to 15 new families each day and helps over 6,000 women and children annually. The Shade Tree facility offers residential areas with sleeping rooms, libraries, training rooms, children's playrooms, meals and laundry services. Additionally, it offers programs and services for women and children including life skills, workforce readiness, health services, and housing assistance. The Shade Tree has been providing these services since 1989. To learn more,
ollow The Shade Tree on Facebook @ShadeTreeofLasVegas and Twitter & Instagram @ShadeTreeVegas or visit www.theshadetree.org.
ABOUT COX COMMUNICATIONS
Cox Communications is committed to creating meaningful moments of human connection through broadband applications and services. The largest private telecom company in America, it serve 6 million homes and businesses across 18 states. The company is dedicated to empowering others to build a better future and celebrate diverse products, people, suppliers, communities and the characteristics that makes each one unique. Cox Communications is the largest division of Cox Enterprises, a family-owned business founded in 1898 by Gov. James M. Cox.