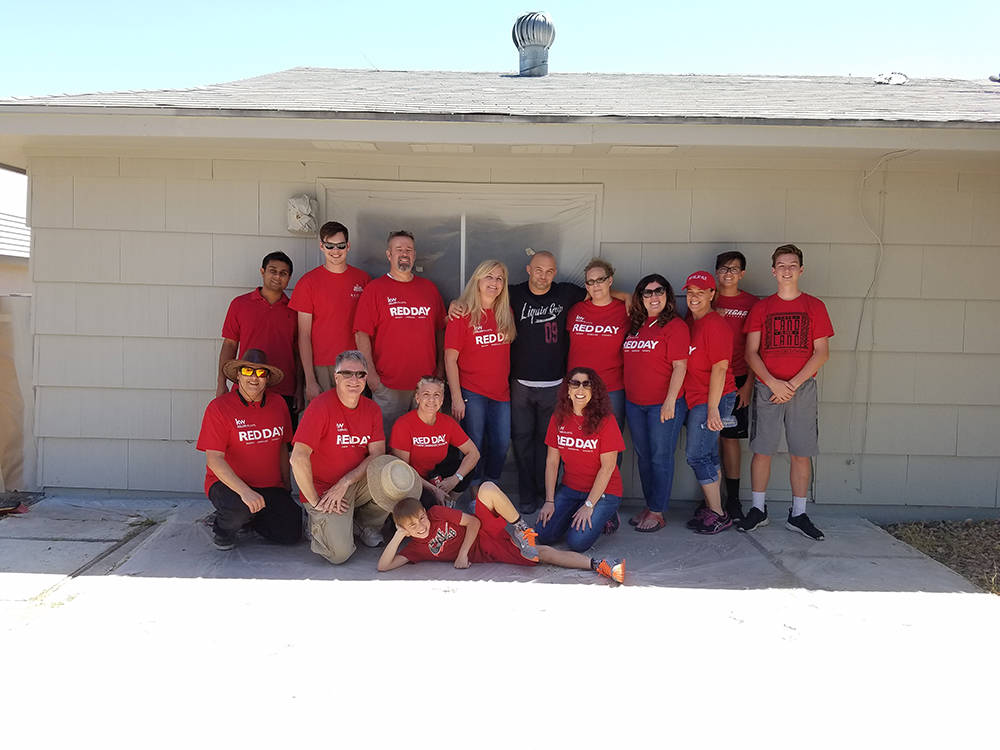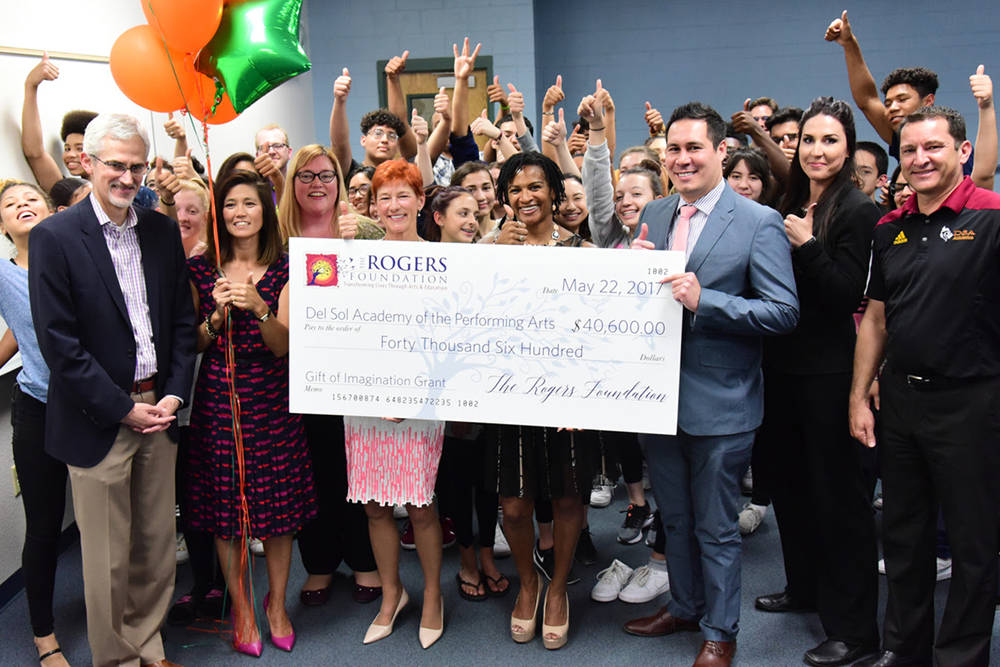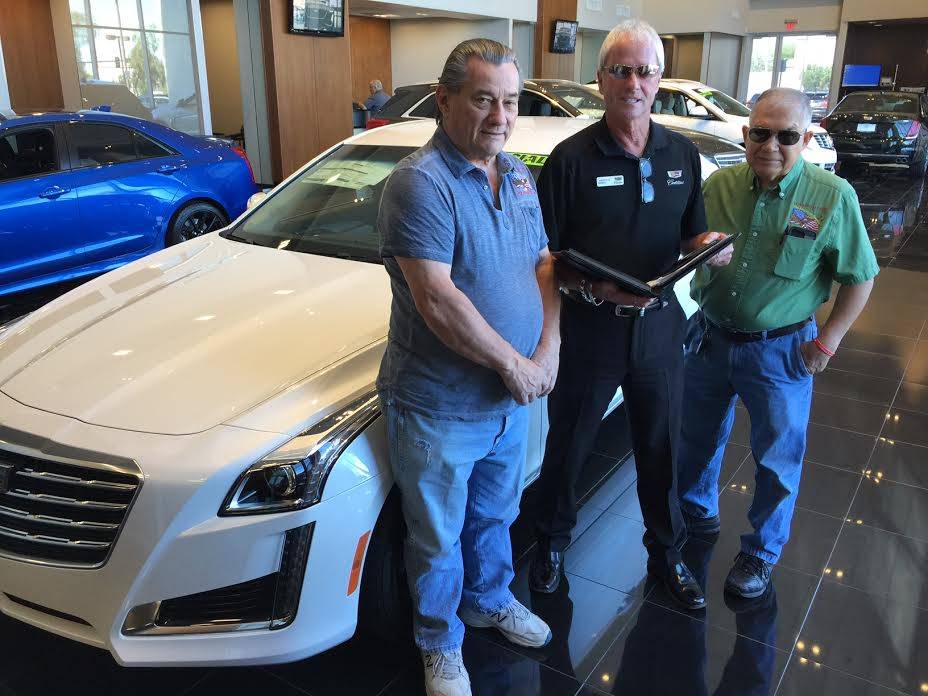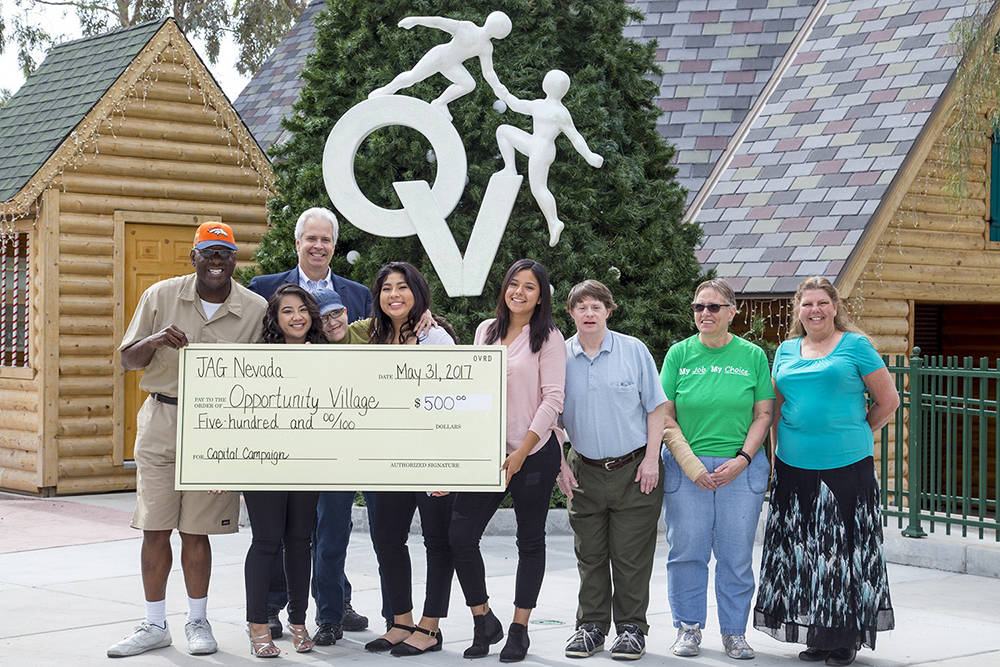 New furnishings, paint, cabinets, kitchens, flooring and many other home improvements greeted Nevada Partnership for Homeless Youth clients when they returned home from school and work recently. The renovations and upgrades to eight NPHY Independent Living Program residences and two NPHY Emergency Shelters were made through the generosity of associates and business partners of Keller Williams Realty Las Vegas to the nonprofit's aging properties.
The KWLV team — 210 local Keller Williams Realty Las Vegas agents — chose to volunteer their time helping homeless youth through NPHY for the real estate firm's national RED Day service project for the fifth year in a row.
The Las Vegas RED Day project continued improvements KWLV did previously to the more than 40-year-old NPHY transitional housing units. The effort also kicked off major remodeling programs on two units which recently shifted to increase NPHY's Emergency Shelter facilities due to the growing numbers of homeless youth within the community.
Specific work at the housing sites and emergency shelters involved advanced landscaping, substantial roof repairs and kitchen remodels, shower and bathroom repair, new furniture and bedding where needed and new tile flooring, appliances, windows, faucets and fixtures. The KWLV team also made improvements to maximize space usage by providing lockable storage cabinetry at both emergency shelters.
Nevada was ranked No. 1 in the nation for the rate of homeless youth living unsheltered on the streets, according to the U.S. Department of Housing &Urban Development 2016 Annual Homeless Assessment Report. During the 2015-2016 school year, there were more than 14,000 homeless students enrolled in Clark County schools.
Las Vegas Sands Presents Charitable Event for children's charity
Las Vegas Sands and Grammy-nominated artist Jewel joined forces May 19 at Inspire, a charity concert event presented by Sands Cares, the charitable giving program of Las Vegas Sands.
Proceeds from the gala went to support the Marty Hennessy Inspiring Children Foundation in its mission to take at-risk youth off the streets by providing them with life-changing opportunities.
The event at Palazzo featured a red-carpet entry into the Palazzo Theatre and was capped by a concert from Jewel, showcasing her messages to the young people of the foundation.
The Marty Hennessy Inspiring Children Foundation has been named the first member of Las Vegas Sands' Sands Cares Accelerator Program, which entrenches deeper investment in growing nonprofit organizations that have the potential to more greatly affect the local community with the gift of additional resources from a major corporate partner.
McDonald's hosts fundraiser to benefit Injured Police Officers Fund
Southern Nevada community members were invited to visit select McDonald's restaurants during National Police Week, May 15-19, for a fundraising event benefiting the Injured Police Officers Fund. A portion of the proceeds from all McCafe beverage purchases will help provide financial assistance for officers and their families in times of need.
Select McDonald's restaurants hosted personnel from multiple police jurisdictions, including the Metropolitan Police Department, the Nevada Highway Patrol, the Henderson Police Department and the North Las Vegas Police Department, who volunteered their time to greet customers and address community concerns while raising donations and awareness for the fund.
Colliers International-Las Vegas raises $115,000 in golf tourney
Mike Mixer, executive managing director of Colliers International-Las Vegas, announced the company's 23rd annual Links for Life Charity Golf Tournament raised more than $115,000 for various children's charities in Southern Nevada.
This year's event, held May 17 at the Las Vegas Country Club, offered an enjoyable day on the course for benefactors from across Southern Nevada while raising critical funds for some of the community's most vulnerable children.
Since its inception in 1995, Links for Life has contributed more than $2.7 million to local children's charities including Candlelighters Childhood Cancer Foundation of Nevada, St. Baldrick's Foundation, St. Jude's Ranch for Children, Three Square Food Bank and Create a Change Now. While the Links for Life Foundation hosts other fundraising events throughout the year that include dinners and poker tournaments, the annual Links for Life Charity Golf Tournament remains the foundation's largest source of funding.
Findlay Cadillac holds fundraiser for veterans
Findlay Cadillac combined with Clark County Veterans Transition Resource Center to raise funds for Southern Nevada veterans with a Memorial Day celebration at the dealership. Findlay Cadillac also donated $100 to the veteran's transition center for every new and pre-owned vehicle sold at Findlay Cadillac during the three-day weekend.
Students present check to
Opportunity Village
Students from Las Vegas High School's Jobs for Nevada's Graduates program presented Opportunity Village with a $500 check during a visit to the organization's Oakey campus May 31. Opportunity Village President and CEO Bob Brown was on hand to accept the check from both the students and Michele Cody, JAG Nevada director of data and program administration. The donation comes as a result of the "pay it forward" lesson in which Christina Sa, Las Vegas High School's JAG specialist, taught her students how to give back on an individual level.
Cafe Rio Mexican Grill names Three Square Food Bank new community partner
Cafe Rio has also partnered with Three Square Food Bank. Cafe Rio donated $2,500 to Three Square at its May 31 grand opening of its 11th Nevada location at Palace Station, 2600 W. Sahara Ave. Cafe Rio's commitment to giving back to the community will provide more than 7,500 meals for the one in seven people who struggle with hunger in Southern Nevada.
Mercedes-Benz of Henderson tournament raises money for graduates
Mercedes-Benz of Henderson hosted the annual Southern Nevada New Car Dealers Association Golf Classic on June 4 at the Revere Golf Club at Anthem in Henderson. Up to $10,000 from the event's proceeds will be donated as scholarships for graduating local high school students pursuing post-secondary education (colleges/universities, vocational/trade schools, career colleges, etc.). Fifty scholarship applications were received, with nearly 300 players participating in the charity event.
The Rogers Foundation awards $240,000 in grants
Dedicated to transforming lives through arts and education in Southern Nevada, The Rogers Foundation recently awarded $240,600 in grants to three local programs. Following a competitive application and review process, grant winners include Boys Town Nevada ($100,000), Del Sol Academy of the Performing Arts ($40,600) and Reading Rangers ($100,000). The 2017 grant recipients were all visited by leaders of The Rogers Foundation and presented with checks to commemorate the memorable occasion.
Applications for the 2017 grants were accepted from mid-January through March 24 and administered by Grantwell, a UNLV-based program comprised of graduate students at UNLV's Greenspun College of Urban Affairs. All applicants were encouraged to submit grant proposals designed to uplift Clark County School District children in one of three distinct areas: Gift of Imagination, Gift of Knowledge and Gift of Assurance.
Boys Town focuses on caring for children, families and communities. The grant will go toward an innovative program that embeds family consultants in schools to work with educators to catch the earliest warning signs of family instability. Del Sol Academy focuses on band, costume design, dance, orchestra, theater tech and vocal. The grant will be used to fund the only cinematic arts and education program of its kind in Clark County.
Reading Rangers has proven to propel Clark County School District students to achieve. Superhero-themed, the popular program has a demonstrated track record of success in improving student success and reading proficiency.
Station Casinos' restaurants to participate in Restaurant Week
Station Casinos will help mark the 11th anniversary of Las Vegas Restaurant Week with special prix fixe menus in eight of the company's restaurants this June.
In its continued mission to help the community, Station Casinos is once again supporting Three Square's mission to end hunger by participating in the annual event that invites locals and tourists to dine out for a great cause. One meal purchased during Restaurant Week can help provide up to 18 meals to the hungry.
From June 19-30, the Station Casinos' restaurants will offer menus for diners with a heart, as Station Casinos will donate $6 to Three Square from every meal purchased on the special menus. T-Bones Chophouse at Red Rock Resort, Hank's Fine Steaks &Martinis at Green Valley Ranch Resort, Fuego inside Fiesta Henderson, Austin's Steakhouse inside Texas Station and The Charcoal room at Santa Fe Station will offer special prix fixe dinner menus for $50. For $40, guests can purchase a special dinner at the Charcoal Room at Palace Station or the Broiler inside Boulder Station. Texas Station's Oyster Bar is offering a special meal for $30.
Station Casinos' restaurants have participated in Three Square's Restaurant Week since its inception 11 years ago. For the full list of Restaurant Week participants and menu specifics, visit helpoutdineoutlv.org.