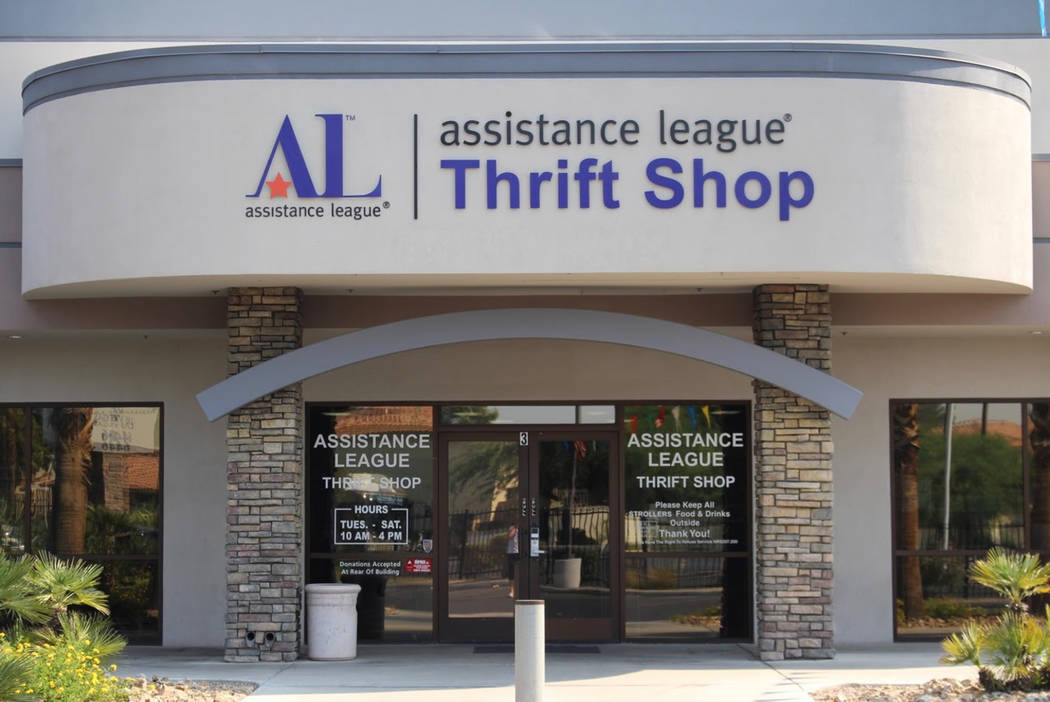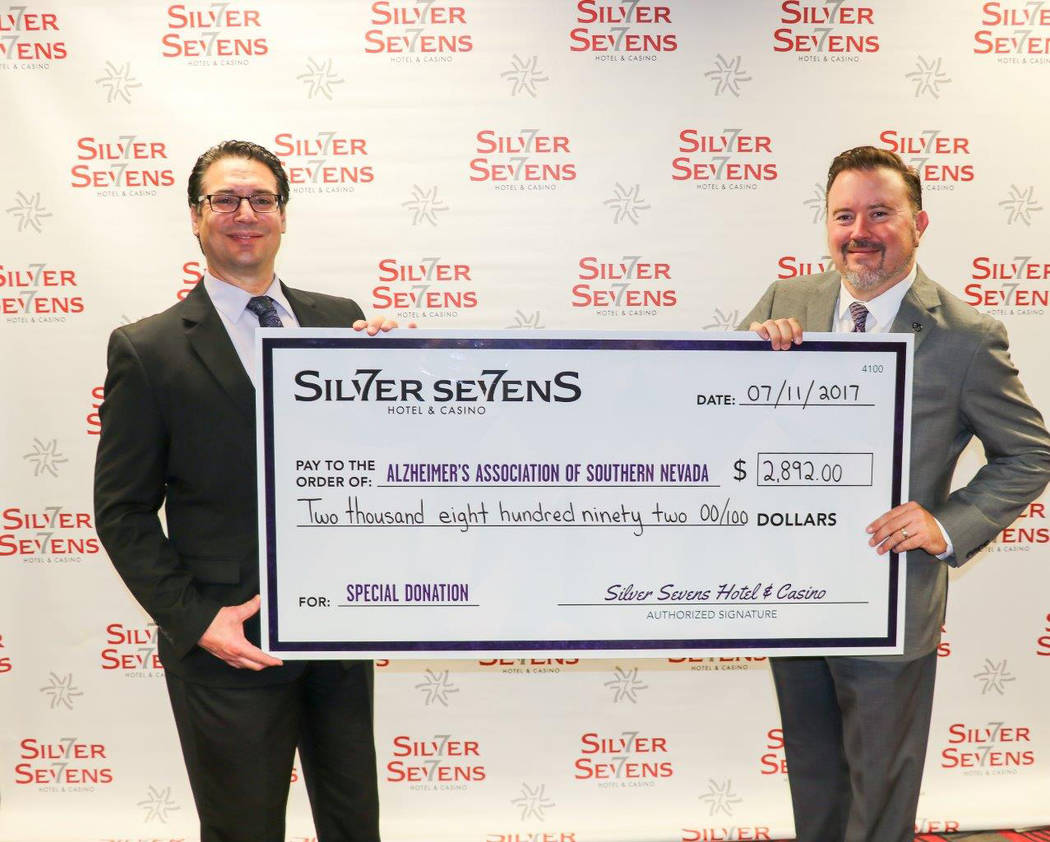 With the new school year set to begin in August, many students are still in need of new athletic shoes and supplies to help get them off on the right foot. This year, The Rogers Foundation and Assistance League of Las Vegas gear up for the new school year with the Heart to Sole new athletic shoe and school supply drive to benefit the Operation School Bell campaign.
While pencils, crayons, notebooks, erasers, rulers, washable markers, glue sticks, folders and paper are all needed, new athletic shoes are of particular need. From kids size 12 to adult size 6, both boys and girls styles are needed. Those making a new shoe donation at Assistance League of Las Vegas Thrift Shop can receive two free ladies blouses or two men shirts (excluding Top Drawer merchandise) a $10 value. The Assistance League Thrift Shop is at 6446 West Charleston Blvd.
In addition to Assistance League Thrift Shop, donations can be dropped off through Sept. 9 in the designated boxes at the following locations during regular business hours:
• Clark County Library District, Windmill Library, 7060 W. Windmill Lane
• Sahara West Library, 9600 West Sahara Ave.
• Centennial Hills Library, 6711 N. Buffalo Drive
• Posare Salons, 5855 W. Craig Road; 7415 S. Durango Drive; 3030 W. Ann Road; 1916 Village Center Circle, 89134
7500 W. Lake Mead; 10965 Lavender Hill Drive; 8414 Farm Road.
• Wingtime, 6572 N. Decatur Blvd.
• Master Automotive Centers, 4275 Boulder Highway.
*For a complete list of school supplies recommended by CCSD, visit ccsd.net.
Operation School Bell is Assistance League of Las Vegas' largest program in terms of budget and manpower. Clark County School District personnel refer and transport children to the store.
The Rogers Foundation is a 501(c)(3) nonprofit organization based in Las Vegas. Founded in 2013 by James E. and Beverly Rogers, The Rogers Foundation awards scholarships to individual students in Southern Nevada and grants to educational institutions, artists and organizations that support the arts in Southern Nevada. The Rogers Foundation also powers two local organizations: Core Academy and Educate Nevada Now. For more information, visit therogers.foundation.
Silver Sevens donates $2,892 to Alzheimer's Association
Silver Sevens donated $2,892 to the Alzheimer's Association from a month of purple promotions the casino hosted throughout June in honor of Alzheimer's & Brain Awareness Month.
Offerings included purple-themed "Food For Thought" food and beverage specials and a selection of souvenirs in purple shades in the gift shop, with a portion of proceeds from each going to the association. Employees were also able to participate in "Casual for a Cause" jean days.
In addition, Silver Sevens transformed the exterior marquee and lighting, table games felts and dice in purple, along with purple uniforms for employees and purple beads handed out to guests throughout the month.
The donation is part of Affinity Gaming's continued partnership with the association to contribute at least $125,000 in 2017.
Project 150 announces free back-to-school teen shopping day
Project 150, a local nonprofit that provides homeless, displaced, and disadvantaged high school students with basic necessities, is kicking off the new school year by hosting a free back-to-school teen shopping day at the Zappos.com Plaza in Downtown Las Vegas July 29, from 9 a.m. to 2 p.m.
Held indoors with no waiting in the summer heat, any high school student with an ID can shop for new clothing, shoes, school supplies and hygiene products and receive a free haircut.
"We're grateful for this continued partnership with Zappos to help disadvantaged high school students in our community," said Meli Pulido, Project 150 executive director. "This is a critical time for them and we must ensure they have the support that they need to start the school year with confidence and continue their education."
Project 150 is in constant need of donations of new clothing, shoes and heavy duty backpacks for high school students, in addition to school supplies and hygiene items. It presently serves more than 3,300 registered homeless, displaced and disadvantaged high school students in 78 high schools throughout Nevada.
For more information or to learn how you can help, visit www.Project150.org or call 702-721-7150.
Local businesses help 'Fill the Bus' for kids
Communities In Schools of Nevada is inviting the Las Vegas community to help collect school supplies for local students at their fifth annual Fill The Bus back-to-school supply drive on Aug. 4, from 6 a.m. to 8 p.m. Aug. 5, from 8 a.m. to noon. Several businesses are helping to accept donations.
Over the course of two days at South Rainbow Boulevard and the 215 Beltway, CIS of Nevada, along with partners KSNV News 3, Komp 92.3, 97.1 The Point, Super Shuttle, Nevada State Bank, Southwest Gas and Sam's Club, will collect school supplies and uniforms for more than 51,000 students in the 47 low-income K-12 Clark County schools served by the organization. Last year, corporate and public donations filled nine Super Shuttle buses with $180,000 worth of supplies.
"Communities In Schools and its Fill the Bus campaign is a program our employees and customers rally around each year," said Sandi Milton, senior vice president of public relations for Nevada State Bank. "Teachers and students are in desperate need of school supplies and uniforms, and we're thankful that Nevadans give what they can to help those in need."
• Items can be dropped off, or purchased for donation, at the Sam's Club located in The Arroyo Market Square.
• Through Aug. 3, all Nevada State Bank branches throughout Southern Nevada will be collecting school supplies.
Needed items include: backpacks, No. 2 pencils (regular and mechanical), binders (1-inch and 2-inch), markers, rulers, pocket folders, crayons, erasers, glue, highlighters and colored pencils. Gift cards and uniformed clothing for boys and girls also will be accepted.
"Something as simple as having the right clothes to wear, or proper supplies, can be enough to keep a student in school." said CIS of Nevada CEO Dr. Tiffany Tyler. "We're thrilled to build on the momentum this event has created over the years, and we're so thankful for our community — corporate and individual — for showing up in droves to help our local students."
Communities In Schools of Nevada is the local affiliate of the nation's leading dropout prevention program. CIS of Nevada (cisnevada.org) works on-site in schools to assess the needs of students, from food, clothing and hygiene items, to mentoring and tutoring, making sure every student is empowered to stay in school.
This year's partners include: 97.1 The Point; Allegiant Air; Armstrong Teasdale; Aristocrat Technologies; Barclaycard; Body Dance & Fitness; Carmax; Cleveland Clinic; DR Horton; Ford Country; Freeman; GES; Komp 92.3; KSNV News 3; Holley, Driggs, Walch, Fine, Wray, Puzey & Thompson; Jones Lovelock; Lucky's Lounge; MidCountry Bank; Mob Museum; My Gift; Natalie Manning; Nevada Professional Facilities Management Association; Nevada State Bank; Nevada State Development Corp.; Plaza Bank; Plaza Hotel; Real Results Fitness; Sam's Club; Sammy's Woodfired Pizza; Sands Cares; Simmons Group; Smith Center; Southwest Gas; Super Shuttle; The Cosmopolitan of Las Vegas; Toyota Financial Savings Bank; and Vegas Young Professionals.