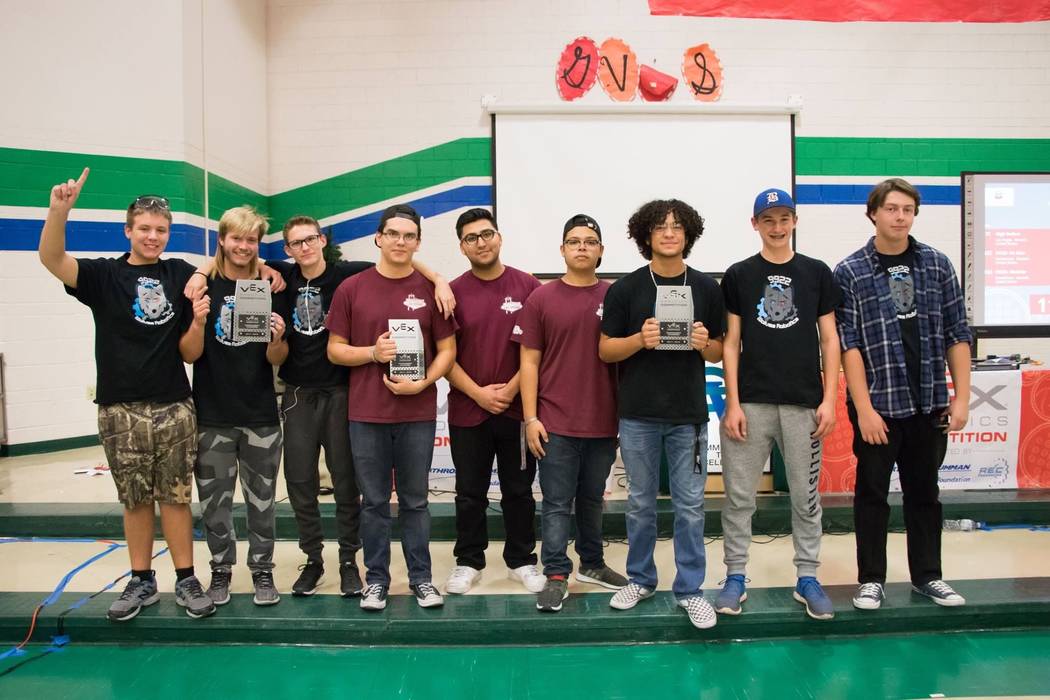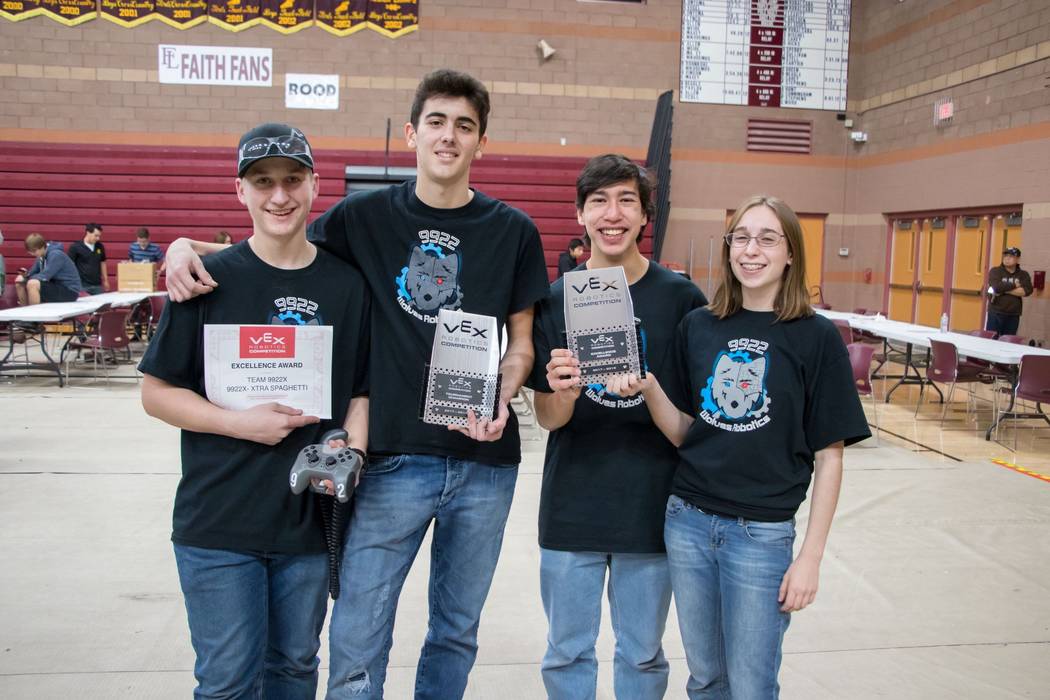 Macy's funds $50,000 in Vegas Strong scholarships
The Public Education Foundation has announced that Macy's will be funding five Vegas Strong scholarships — three for students seeking a career as a first responder and two for dependents of first responders seeking a post-secondary degree in Nevada.
"When Las Vegas was attacked, it was the first responders on the front lines working to mitigate damage, save lives and restore order," said Lisa Allen, Macy's Las Vegas district merchant. "We are proud to offer scholarships to dependents of those who were there for the community in its time of need and those aspiring to dedicate their lives similarly."
"The $50,000 gift is funded by Macy's where we are making life shine brighter for our customers, our communities and our colleagues," Allen said. "Creating community is at the heart of Macy's. It means showing up during a time of need and creating joy during the holidays. We are proud to be an integral part of the communities we serve."
"Like all Southern Nevadans, our team at The Public Education Foundation was heartbroken following the tragedy on Oct. 1," said Judi Steele, president and CEO of The Public Education Foundation. "We are grateful to partner with Macy's to provide scholarship opportunities for aspiring first responders and dependents of those who so bravely give to ensure the health and safety of our community."
The scholarship application deadline for the Vegas Strong scholarships is Feb. 20. The deadline for all other applications is Jan. 31. Students can visit The Public Education Foundation's website, thepef.org/scholarships, for more information about how to apply.
The Macy's Gives: Vegas Strong Future First Responders Scholarship is for college-bound seniors in Clark County, who are dependents of a first responder working in policing, firefighting, health care, nonprofit or governmental disaster relief. Two scholarships in the amount of $2,500 each will be awarded and a student may renew each year of their schooling for a two- or four-year degree.
The Public Education Foundation works to bring about transformational change in teaching, learning and education leadership. Last year, the Foundation awarded 660 scholarships totaling $1.3 million — record-breaking amounts — to students pursuing a post-secondary education. Since 1995 the Foundation has awarded more than 6,100 scholarships totaling over $11.8 million. The scholarships are funded by community leaders, businesses, organizations, individuals and families. Most awards range from $500 to $5,000 annually, and some are renewable. The scholarships are based on a variety of criteria such as academic achievement, motivation, planned area of study and/or financial need.
Tronox supports Henderson high school robotics club
Tronox, a manufacturing plant in Henderson, recently donated $5,000 to benefit students in the robotics club at Basic Academy of International Studies.
The Basic Robotics Club hosted six competition teams this year, which is two more than the previous year. The club now has a record-breaking 22 members.
Recently, Basic's X Team dominated Faith Lutheran with a 12-1 record. The VEX Tournament hosted 58 teams from Nevada and California, and was the largest tournament ever held in the state. The X Team received the Excellence Award, which is the highest honor in VEX Robotics.
Basic Robotics Club has won two of the last three tournaments, which qualifies three teams to compete in the National Robotics Championship in April.
"It is wonderful to see that our donation has allowed the students to thrive and make great strides in their robotics program," said Rick Stater, Tronox's Henderson plant manager. "We are proud of the work that the students and advisers continually accomplish together, and are happy to assist in any way to further their learning opportunities."
Tronox is a global leader in the mining, production and marketing of inorganic minerals and chemicals, as well as producer of specialty chemicals including boron products and manganese oxide products. The Tronox electrolytic division is an emerging leader in manganese products, building on their position as one of the largest producers of electrolytic manganese dioxide in the United States.
Cheerleaders to hold clothing drive for Positively Kids
Kenny Guinn Middle School Cheerleaders have partnered with Foundation for Positively Kids to host a clothing drive. This partnership was initiated through the efforts of two cheerleaders, Hailey Gorelow and Jocelyn Mainguy, who are also Girl Scouts and working on their Silver Award; the highest level award a cadette can earn. Clothing donated will be used to help medically fragile and/or developmentally delayed children in Southern Nevada.
"Each year, 26 billion pounds of clothing goes into landfills that could be used for another purpose" Gorelow said. "We have learned so much about how the clothing industry is the second leading polluter in the world, and how we can make a difference by reducing, reusing and repurposing old clothes and other items made of material" Mainguy said.
Kenny Guinn Middle School at the corner of W. Flamingo and Torrey Pines roads has placed a yellow donation bin in their south parking lot for donation drop-offs.
People are encouraged to donate old clothing, bedding, towels and other items made of material. Not only will these items be reused or repurposed, but will help the cheerleading squad earn money to pay for uniforms, pompoms and competition fees.
Foundation for Positively Kids is a 501 (c) (3), nonprofit organization providing comprehensive health care services for Clark County children. Founded in 1999 to meet the needs for services for medically fragile children. Today, the organization offers six programs serving an average daily census of 400 disabled and non-disabled children and their families.