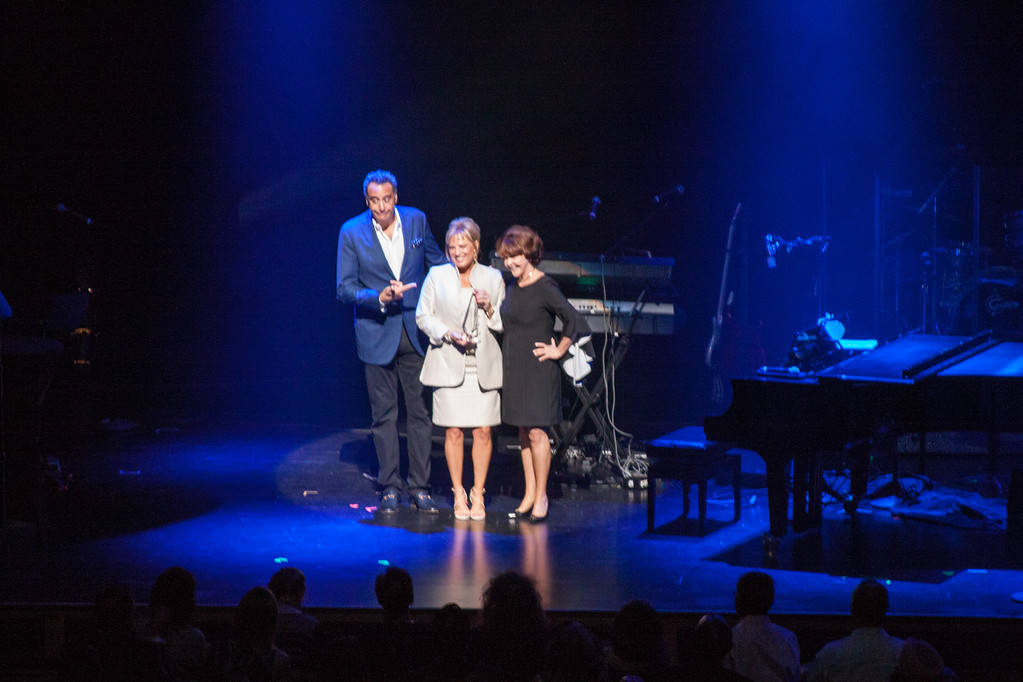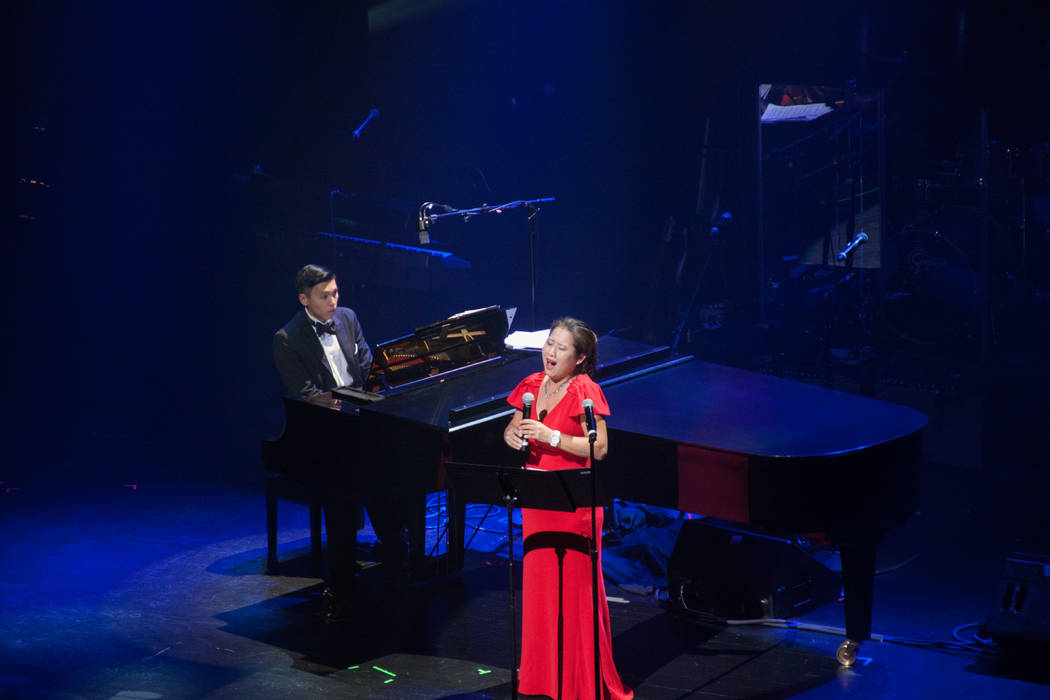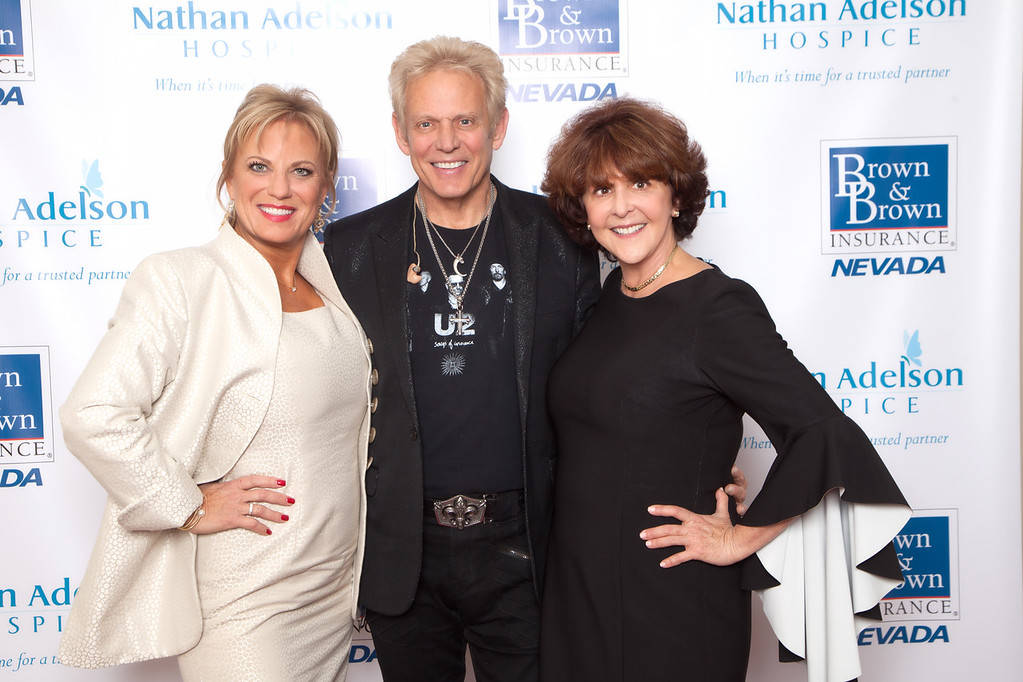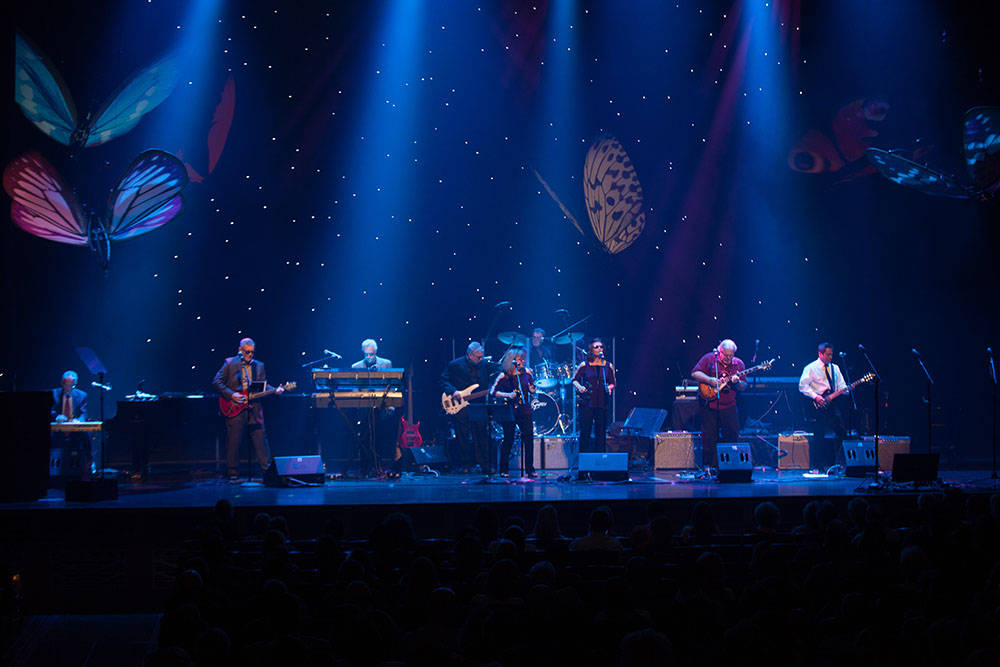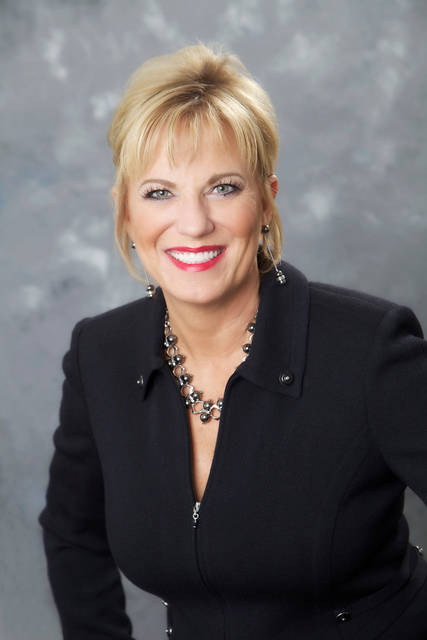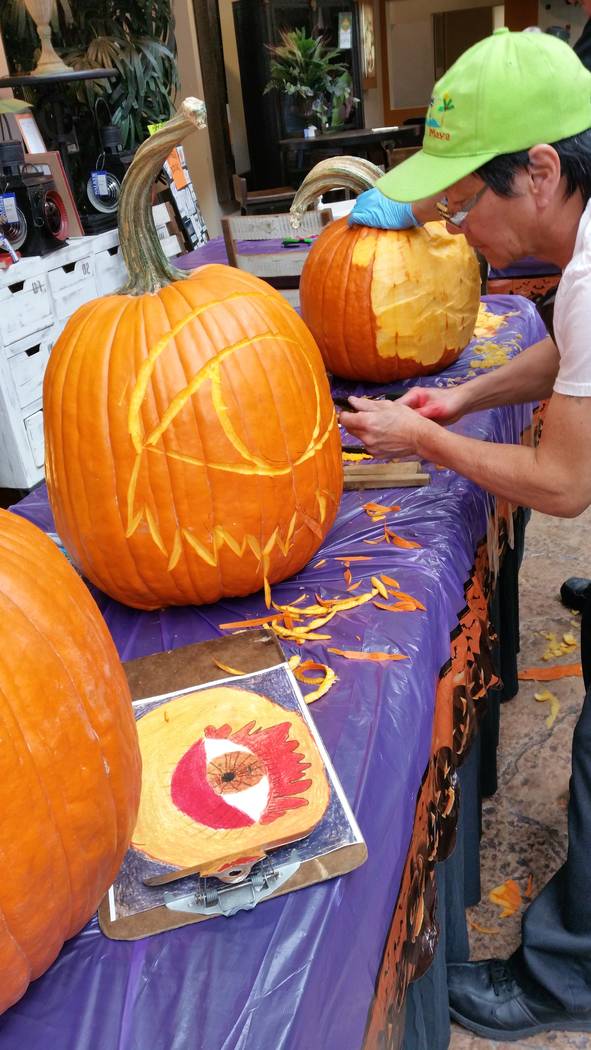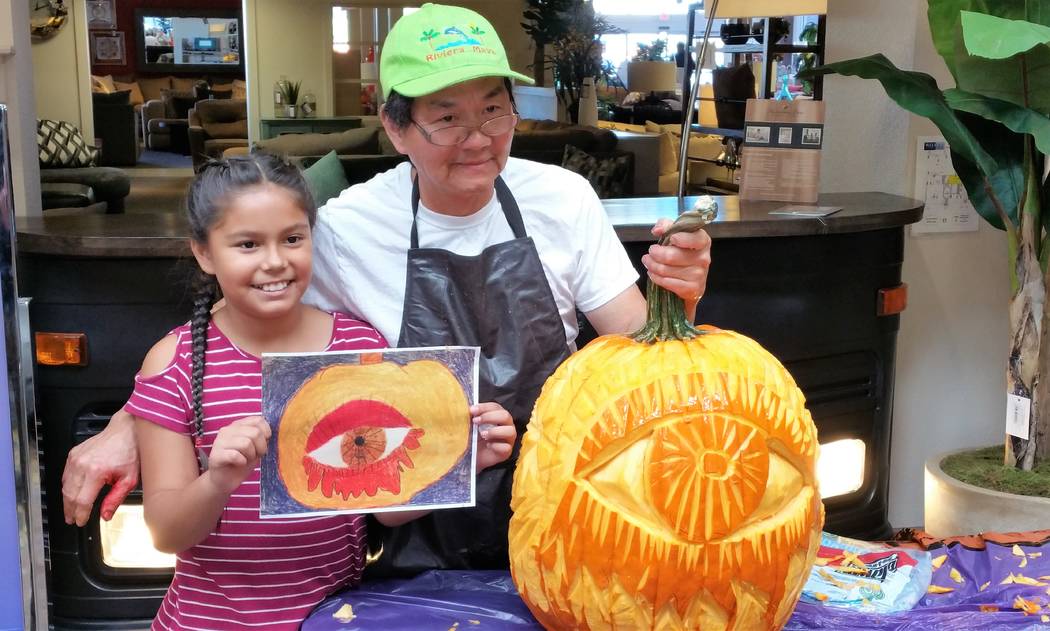 "SERENADES OF LIFE" RAISES MORE THAN $120,000
Former lead guitarist from The Eagles, Don Felder, joined the stage with talented Southern Nevada medical community members to raise funds for Nathan Adelson Hospice. Felder performed his popular hits during the "Serenades of Life — Doctors in Concert" event Oct. 20 at The Smith Center for the Performing Arts. The fundraiser collected more than $120,000 for the nonprofit organization. The event was presented by Bill and Susan Walters.
In addition to Felder, other performers will include Alan Arnold, M.D.; Linda Woodson, M.D.; Nancy Hsiao, M.D.; and Alter'd Ego band members David Miller, M.D., Ken Woloson, Esq., Phronsie Markin, Larry Tindall, Doug Kralowetz, Tim Mendoza, along with featured guests Ed Kingsley, M.D., Ira Spector and June Sigman, M.D.
Proceeds from the concert support The Bonnie Schreck Memorial Complementary Therapies program at Nathan Adelson Hospice. The program improves the quality of life for the hospice's patients and loved ones and eases emotional and physical discomfort. Patients and their loved ones may request various therapies such as pet therapy, reiki energy work, message therapy, art therapy, reflexology and aromatherapy.
KELLY LEGROW RECEIVES BRAD GARRETT HUMANITARIAN AWARD
Kelly E. LeGrow, vice president of Brown & Brown Insurance of Nevada Inc. received the 2017 Brad Garrett Humanitarian Award for her extensive work as a committed volunteer, supporter and advisor to the nonprofit Nathan Adelson Hospice in Las Vegas. The award was presented during the recent 22nd annual "Serenades of Life — Doctors in Concert" event featuringidentical twin sister
NIRVANA MANIA TO DONATED TO LAS VEGAS VICTIMS' FUND
Award-winning tribute band, Nirvana Mania, will perform a special show at the House of Blues Las Vegas in Mandalay Bay on Dec. 2 with special guests Smashing Alice and Under. With each ticket sold, $1 will be donated to the Las Vegas Victims' Fund.Nirvana Mania is the premier tribute band of 1990s grunge outfit, Nirvana.
Tickets for Nirvana Mania are $10, plus applicable fees. Follow House of Blues Las Vegas on Twitter for presale information @HOBLasVegas. Tickets are available by visiting HouseofBlues.com, MandalayBay.com, Ticketmaster.com or by calling 702-632-7600.
BANK OF NEVADA SCHOLARSHIP AWARDED TO UNLV MED STUDENT
Bank of Nevada is proud to provide significant scholarship support to a member of the charter class of the University of Nevada, Las Vegas' School of Medicine. The scholarship recipient, Diana Peña will join 59 other students at UNLV who are also pursuing a medical degree.
Bank of Nevada committed $40,000 in scholarship funds over four years to assist Peña in her educational pursuits. Eventually, Peña hopes to apply her medical skills by working with children in need of medical treatment. Bank of Nevada's scholarship support is an important part of the effort by UNLV to attract medical students and help increase the number of future physicians in Nevada.
Peña is a graduate of Cheyenne High School and also received her undergraduate degree from UNLV with a Bachelor of Arts in psychology and Bachelor of Science in biology, where she was also a student of the Honor's College. She began her medical studies at the UNLV School of Medicine on July 17, and will be a member of the school's charter class upon graduation in 2021. She is a first-generation college student.
In 2016, Peña was named the UNLV Office of Undergraduate Research Outstanding Undergraduate Scholar, recognized, in part, for her "… outstanding intellectual and scientific talent."
"Diana Peña has shown to be an excellent student, achieving double majors at UNLV, while also a student of the Honor's College," said John Guedry, Bank of Nevada CEO. "She also found time to mentor young adults about their higher education career paths and tutor at-risk students as a UNLV Buddy. She is an outstanding example of the caliber of those attending UNLV's School of Medicine, and one that we are pleased to support."
"I can't thank Bank of Nevada enough for this incredible scholarship," Peña said. "I feel like I can now concentrate more on my studies over the next four years and worry a little bit less about funding my education."
By joining with other organizations in Southern Nevada and pledging its support for the UNLV School of Medicine more than two years ago, Bank of Nevada assisted UNLV in efforts to attract an outstanding charter class of medical students and ultimately help address a community need, by working to increase the state's shortage of medical doctors.