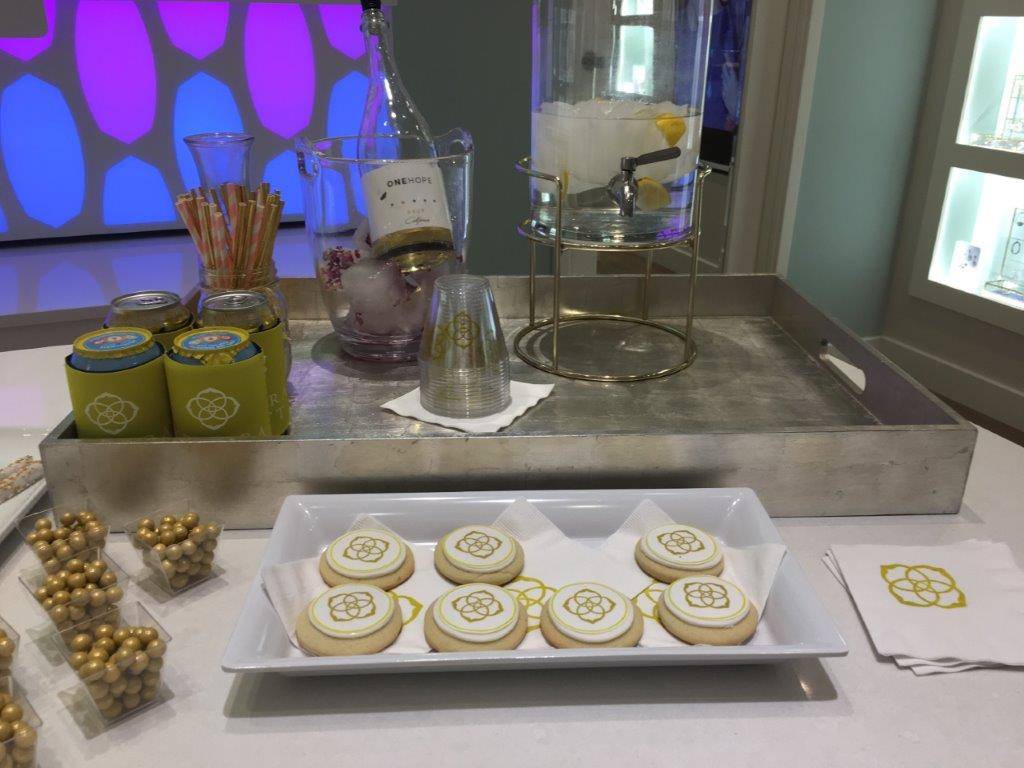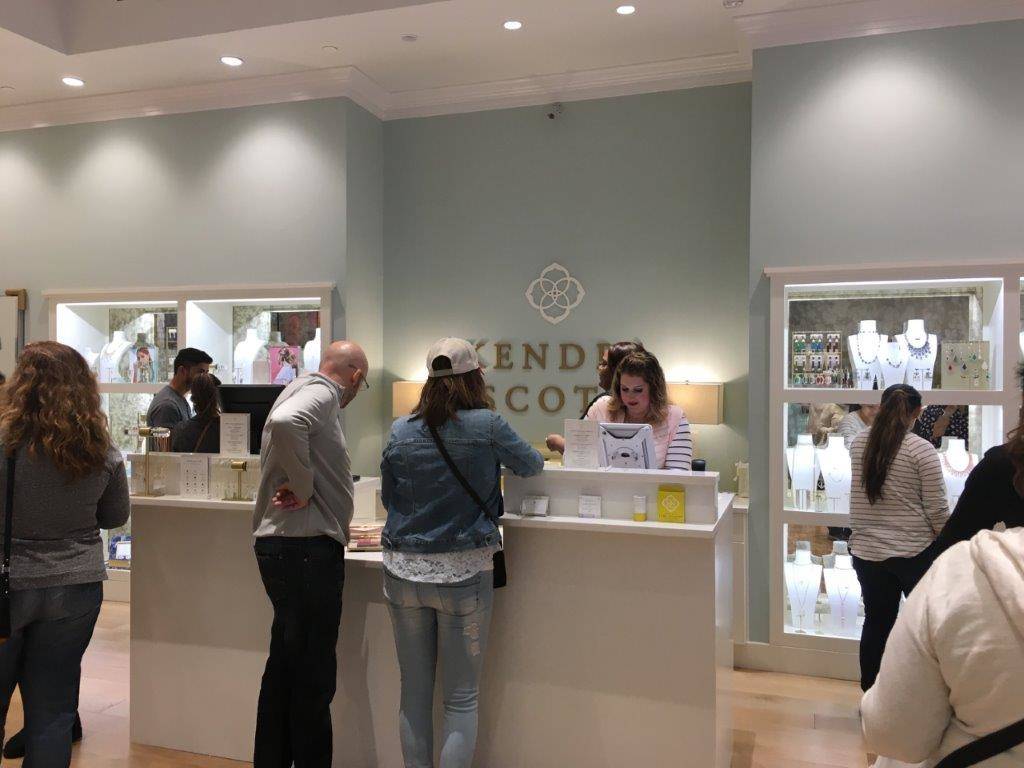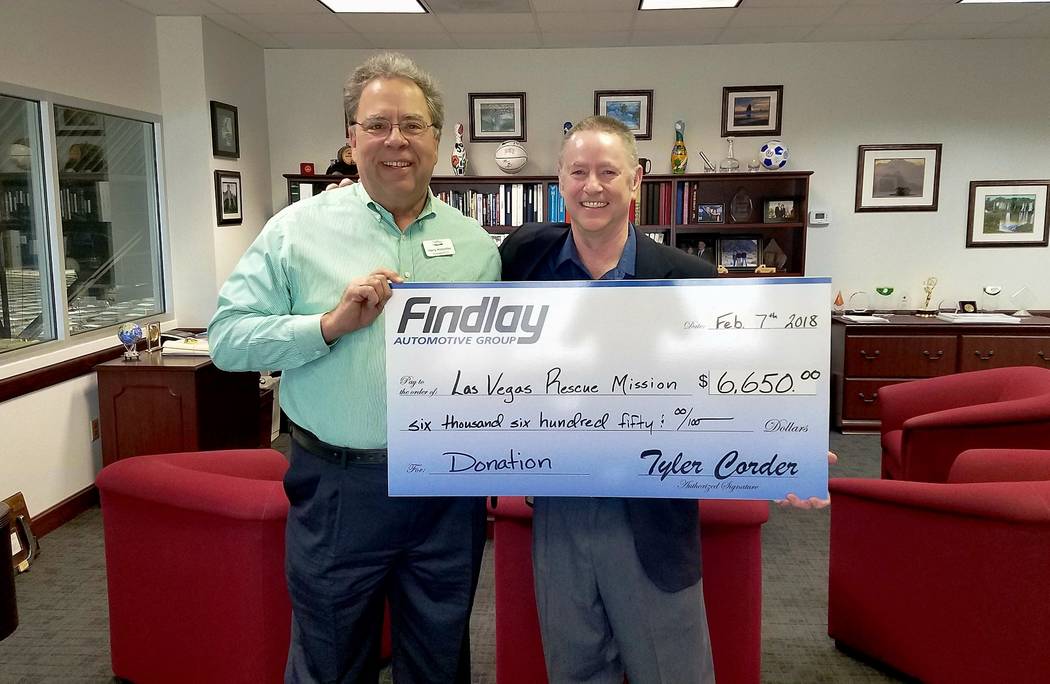 Swing for Success golf tourney to benefit local business, education
The Henderson Chamber of Commerce will present the 27th annual Swing for Success Golf Classic April 9 at the Reflection Bay Golf Club, 75 Monte Lago Blvd. To date, the tournament has raised more than $100,000 for Nevada State College since the partnership began.
Proceeds from the event will support Nevada State College and the Henderson Chamber of Commerce, a nonprofit organization. Check-in and boxed grab-n-go breakfast begins at 7:30 a.m. with a shotgun start and four-person scramble at 8:30 a.m. A luncheon, along with the presentation of team and contest winners, will take place at 1:30 p.m.
Cost for a foursome is $1,100, with limited individual playing spots for $300.
"Not only is this one of our larger fundraisers for the year, but we also get to make a donation to Nevada State College from the proceeds," said Scott Muelrath, president and CEO of the Henderson Chamber of Commerce. "Supporting the future business leaders in our area is something the chamber does throughout the year, especially during this event."
Those interested should contact Damon Hunter, Henderson Chamber of Commerce Foundation manager, at 702-209-3967.
Olive Crest holds 'sweet' fundraiser
More than 100 local philanthropists and supporters of Olive Crest in Nevada attended Sips, Sweets and Jewels on Feb. 11. The event featured a special shopping experience at Kendra Scott in Fashion Show Mall, champagne and a Valentine's Day-themed dessert bar. Jewelry designers at Kendra Scott created custom color palettes for guests at the store's famous color bar; Kendra Scott is known for her unique use of color and the quality materials she uses, and her pieces are constantly worn by numerous celebrities and high-profile dignitaries.
More than $1,100 was raised for Olive Crest in Nevada, a nonprofit dedicated to preventing child abuse, to treating and educating at-risk children and to preserving the family.
Nevada State Bank donates $12,950 to Make-A-Wish Foundation
For the second straight year, Nevada State Bank is the sponsor of Swish for a Wish, partnering with the UNLV Runnin' Rebels to raise money and awareness for Make-A-Wish Southern Nevada.
Throughout the 2017-2018 basketball season, from Nov. 11 through Feb. 21, Nevada State Bank donated $25 for every free throw made by a Rebel. The donation helps make wishes come true for many local children and their families.
During the Feb. 28 check presentation at halftime, Marlee, a Wish kid, will be brought on the court with the UNLV cheerleaders and Hey Reb to reveal that her wish to go to Walt Disney World Resort will be coming true. This will all take place at UNLV's Thomas & Mack Center.
Freed's Bakery to offer $1 cupcakes for Down Syndrome awareness
Freed's Bakery from the Food Network's hit show, "Vegas Cakes," will sell specialty $1 cupcakes to benefit the Down Syndrome Organization of Southern Nevada on March 21.
Cupcake enthusiasts may choose between chocolate or vanilla cupcakes for $1 each to raise money for Down Syndrome awareness. Seventy five percent of all cupcake purchases will be donated to the DSOSN. Quantities ordered online must be purchased in multiples of six.
A favorite of locals and visitors, Freed's Bakery at 9815 S. Eastern Ave. has been serving up sweets since 1959. The family-owned-and-operated bakery, creates elaborate cakes, cookies and pastries. Freed's stunning designs are showcased in the Food Network's newest show, "Vegas Cakes." Freed's Bakery has been voted Best Bakery for 2017 and over 30 times in the Las Vegas Review-Journal's Best of Las Vegas poll.
The Down Syndrome Organization of Southern Nevada became incorporated as a 501(c)(3) nonprofit organization in 1987. DSOSN is a community of families who care for individuals with Down syndrome, along with people who were impacted by the effects of meeting and getting close to individuals with Down syndrome, and the people with Down syndrome. DSOSN is affiliated with the National Down Syndrome Congress, the National Down Syndrome Society, the National Association for Down Syndrome and the Down Syndrome Affiliates in Action. DSOSN is also a member of the Las Vegas Metro Chamber of Commerce and collaborate with other agencies that provide services to individuals with special needs, such as Best Buddies and Opportunity Village.
Xcycle hosts Bikes for Brunch in support of the Patrick Kelley Youth Foundation
Bike for your brunch. Xcycle Las Vegas in Boca Park will host its second annual Bikes and Brunch charity ride with proceeds benefiting the Patrick Kelley Youth Foundation, beginning at 12:15 p.m. March 17.
Dozens of riders will participate in a 45-minute Rythmx spin class set and choreographed to high-energy music in the cycling studio. Immediately following the cycle class, participants are invited to indulge in a decadent brunch catered by Rachel's Kitchen and light refreshments provided by Pressed Juicery.
The Patrick Kelley Youth Foundation aims to provide support, education and other resources to disadvantaged youth and their families in the local Las Vegas area. All proceeds from Xcycle's Bikes and Brunch charity ride will go directly to the PKYF. Additionally, donations will be directed to PKYF's annual PK Bike Day held April 15.
Xcycle's charity ride and brunch is open to the public for a $40 participation fee. Reservations are required and will be available to a limited number of participants. To make a reservation, riders may visit xcyclelv.com or call 702-489-6099.
Annual Nevada's Big Give set for March 22
Give to your favorite nonprofit during Nevada's Big Give to be held March 22. To date, Nevada's Big Give has raised just over $3.4 million for nearly 500 Nevada charities and schools from over 15,000 unique donors. The online drive will be held from midnight to 11:59 p.m. Donors from across Nevada will give $5 or more to support their favorite causes at NVBigGive.org.
Findlay Auto donates to Las Vegas Rescue Mission
Findlay Automotive Group recently donated a check for $6,650 to help the the Las Vegas Rescue Mission at 480 Bonanza Road.
The money donated will be used to feed and shelter those who are homeless in Las Vegas. It is reported that Las Vegas ranks fourth in homelessness on a per capita basis in the United States behind Tampa, Florida; New Orleans, Louisiana; and Fresno, California.
"We are up there when it pertains to homelessness," said Harry "Chip" Hinderliter. "In fact, we ranked eighth in 2017 among major cities for the largest number of homeless people; this donation will help us in reaching our goal of ending hunger and homelessness one family at a time."
"The stories of homelessness in Southern Nevada are wide-reaching." said Hinderliter, a former banker who has lived in Las Vegas for 58 years.
"Findlay Automotive Group is an amazing partner that enables us to improve our services to the homeless," he said. "The average meal costs us about $2; an overnight bed, $6.50; and to feed, shelter and provide case management for a single-parent family to obtain employment and housing referrals costs about $30 per night. So, this donation really helps make a positive impact."
"Some of the key services provided by the Las Vegas Rescue Mission include providing about a 1,000 meals a day; about 4,000 bed a month for emergency shelter; clothing giveaways; and distribution of food from our pantry. We also are focused on assisting with employment searches and housing for families. We started a new program last year, partnering with Family Promise of Las Vegas to provide case management services for single-parent families to help them find employment and long-term housing solutions. In collaboration, and with support from various great organizations, we helped 117 families, 38 parents found jobs and 57 families obtained housing."
Founded in 1970 the Las Vegas Rescue Mission is a 501(c)3 nonprofit, Christian organization. The Mission helps hundreds of men, women and children daily; and provides approximately 30,000 meals monthly, year-round. Other than a small grant specifically for food they receive no government support.
Three Square Food Bank announces Las Vegas Restaurant Week dates: June 18-29
Three Square Food Bank has announced the return of Las Vegas Restaurant Week taking place June 18-29. Now, in its 12th installment, this event gives restaurants throughout Southern Nevada the unique opportunity to give back through the culinary arts.
Three Square encourages restaurant owners and chefs to save the date and register for the 12-day culinary event. Registrations will begin April 9. Interested restaurants should contact Three Square's Kari Goldberg at 702-644-3663, ext. 332, or kgoldberg@threesquare.org.
During Las Vegas Restaurant Week, participating restaurants across Southern Nevada develop prix-fixe menus – some offering breakfast, lunch and/or dinner – at price points ranging from $20 to $80. A fixed portion of the meal's cost will directly support Three Square's mission of pursuing a hunger-free community.
"This 12-day event showcases the strength of our community and what can be accomplished when different industries come together," said Brian Burton, president and CEO of Three Square Food Bank. "Las Vegas Restaurant Week allows us to combine the excellence of our world-renowned restaurant community with the goodness of those who live in and visit Southern Nevada," Burton said. "This celebration of dining out for a cause addresses the issue of hunger head on, while affecting positive change."
Approximately two weeks before Las Vegas Restaurant Week begins, the mobile-friendly website helpoutdineoutlv.org will launch, providing a complete list of participating restaurants, prix-fixe menus, as well as the option to make reservations.
In 2017, Las Vegas Restaurant Week welcomed participation from 162 restaurants, raising more than $200,000. The record-breaking amount helped feed food-insecure people in the community. In 2018, the highly anticipated culinary experience returns June 18 and concludes on June 29.
One hundred percent of the proceeds collected from participating restaurants will benefit Three Square in its efforts to provide meals to the more than 279,000 food-insecure residents in Southern Nevada.
Switch is sponsor of the 2018 Las Vegas Regional FIRST Robotics Competition
Switch and FIRST Nevada have teamed up again to demonstrate the value of STEAM education and careers in these fields, through robot design and creation for the 2018 Las Vegas Regional FIRST Robotics Competition.
Switch has provided a major sponsorship for the second year in a row to support and enhance the FIRST program in Nevada.
"FIRST Nevada is ecstatic that Switch has selected FIRST as their key philanthropy initiative," said Angela Quick FIRST Nevada Regional Director. "We are truly grateful for this partnership and our aligned vision to move STEAM education forward in the state of Nevada."
The FIRST Robotics Competition is a program that challenges high school students – working with mentors – to design and build a robot, over an intense six-week timeframe, to compete with an original robot in the FIRST (For Inspiration and Recognition of Science and Technology) Robotics Competition.
This year's competition in Las Vegas on March 22-24, will include 45 high school teams with participants from Nevada, Arizona, Utah, California, Wyoming and Germany. This season, more than 91,000 high school students on 3,650 FIRST Robotics Competition teams, in the U.S. and 27 countries worldwide, will compete in 160 regional and district events.