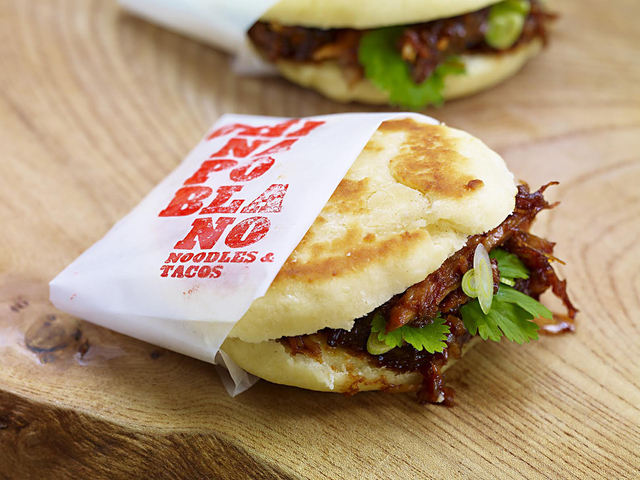 FedEx is set to help several small businesses make their next big move with the rollout of its fourth annual FedEx Small Business Grant Contest. Top prize is $25,000.
"The FedEx Small Business Grant Contest was designed to help small business owners unleash their potential and realize their dreams of turning their passion into a successful business," said Becky Huling, vice president of customer engagement marketing at FedEx.
Any for-profit business (nonprofits are not eligible) that has been in operation six months or longer and has less than 50 employees could take away one of 10 small grants up for grabs. Check contest rules for full restrictions.
Top prize is $25,000, with the next biggest being $15,000. There are also eight $7,500 grants available, with a total prize pool equating to $100,000.
Winners will be chosen through a public voting process, open May 17 to June 13 on FedEx's website. The top 100 winners will be notified on June 20, after which contestants have to answer another question to move into the final round. The 10 winners will be notified July 11.
Contestants can enter the contest through May 30 by sharing things like how the business came to be, its philosophy and goals or what the grant would help the organization accomplish.
Potential grant recipients must also give their business name, contact and address, along with writing a short profile of their business and uploading four photos of the business or product, including a logo, at fedex.com/grantcontest.
In addition to a few written responses about the business, contestants can also add a YouTube link of a one-minute pitch about their company during the entry process. The video must be publicly available.
Brookings Mountain West director to speak at NAIOP monthly meeting
Las Vegas is at the helm of major overhauls to its infrastructure and new offerings in its educational platforms, along with other possible upgrades heading to its corridors. But that leaves a lot of room to ask how the city gets there.
Dr. Robert E. Lang, UNLV director, Brookings Mountain West, will weigh in on the issues that need to be addressed during the monthly membership meeting of the Southern Nevada chapter of NAIOP, the Commercial Real Estate Development Association on May 19 at The Orleans, 4500 W. Tropicana Ave.
The morning event, being dubbed "Competition for Southern Nevada's Economic Growth," is set to cover Interstate 11, light rail, the new UNLV medical school, the new stadium and UNLV's transformation to a Tier 1 ranking as a research university, a sought-after designation from the Carnegie Foundation for the Advancement of Teaching.
Event registration, breakfast and networking starts at 7 a.m., and the program will begin at 7:30 and wrapping up at 8:45. Tickets are $40 for nonmembers and $25 for members. The event is free for members who prepaid at the beginning of the year and NAIOP Southern Nevada's President's Circle sponsors — platinum, gold, silver, bronze and copper sponsors; limitations apply.
The event is being sponsored by The Blue Store Telecom Savings Store. Also at the event, NAIOP's Community Service Committee will be collecting supplies and monetary donations for Street Teens, a local nonprofit organization for homeless youth.
Las Vegas Restaurant Week to start in early June
Several restaurants around the Las Vegas Valley will be giving back this summer.
Restaurants are gearing up to fight hunger during the 10th annual Las Vegas Restaurant Week, where participating establishments create specialized menus and give a portion of the proceeds to a local food bank, Three Square.
The event begins June 6 and runs for 12 days, ending on the 17th. Participating restaurants will have fixed-price menus ranging from $20 to $80.
New to Restaurant Week is a higher price point, allowing higher-end establishments to get involved.
The list of confirmed participants includes Alize, Blue Ribbon, China Poblano, Culinary Dropout, Del Frisco's Steakhouse and Fogo De Chao. Also involved is Hakkasan, Holstein's Shakes and Buns, Honey Salt, Itsy Bitsy and others. More than 140 restaurants expected to participate.
The specific list will be available starting May 23 at helpoutdineoutlv.org. There also will be a list of specific menus, along with links to reservation options.
Restaurant Week launched in 2007 and has raised more than $1 million for Three Square. The event has helped provide more than 2.5 million meals through the local efforts of restaurants and diners, locals and tourists alike.
The local Three Square organization has a mission to serve more than 305,000 Southern Nevada residents. It distributes more than 38 million pounds of food, equivalent to more than 31 million meals.