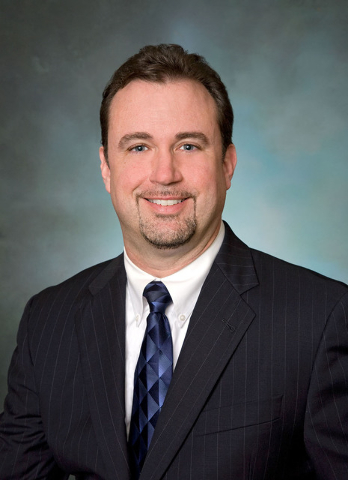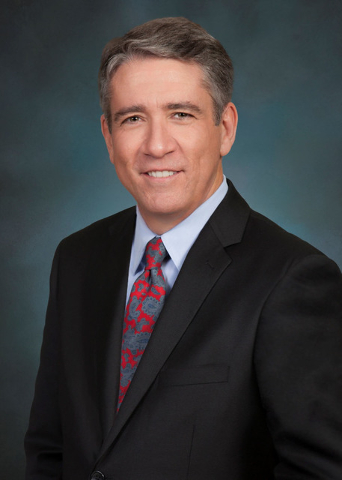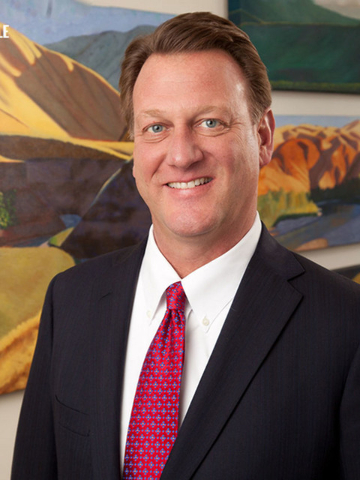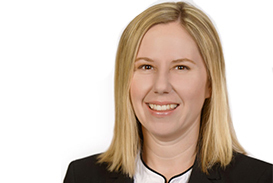 Howard &Howard Attorneys PLLC announced two of its attorneys, James A. Kohl and Jay Young, have been selected by the Nevada Supreme Court to be appointed as Supreme Court settlement judges for a two-year term.
Kohl practices in all phases of commercial litigation. Young concentrates his practice in general civil and commercial/business litigation. Both practice out of the company's Las Vegas office.
Nevada Supreme Court settlement judges are selected based on an evaluation of the applicant's education, training and experience.
Lewis Roca Rothgerber Christie attorneys named Best Lawyers
Lewis Roca Rothgerber Christie LLP announced that 83 of its attorneys, including 14 in Nevada, were named among the Best Lawyers in America 2017.
Michael J. McCue (trademark law) and Daniel F. Polsenberg (appellate practice) received Las Vegas Lawyer of the Year accolades from Best Lawyers. Attorneys on the Best Lawyers list from the firm's Las Vegas office include Anthony N. Cabot, Howard E. Cole, Von S. Heinz, Joel Henriod, Scott Y. MacTaggart, Michael J. McCue, Daniel F. Polsenberg, Karl F. Rutledge and Dan R. Waite.
Best Lawyers lists are compiled by conducting surveys in which leading lawyers confidentially evaluate their peers. Lawyer of the Year awards are presented to a single outstanding lawyer in each practice area and designated metropolitan area.
Fennemore Craig attorneys named to Best Lawyers in America
Fennemore Craig announced 12 of its Las Vegas attorneys were selected for inclusion among the Best Lawyers in America 2017.
Of the attorneys recognized, Thomas Fell also was named Best Lawyer in America 2017 — "Lawyer of the Year." Fennemore Craig attorneys named on the list are: Richard Barrier, Richard H. Bryan, Michael E. Buckley, Chris H. Byrd, Douglas M. Cohen, Thomas H. Fell, Lynn S. Fulstone, Gary R. Goodheart, Samuel S. Lionel, John H. Mowbray, James L. Wadhams and Jeffrey P. Zucker.
Fisher Phillips attorneys selected for inclusion as Best Lawyers 2017
Fisher Phillips announced that Scott M. Mahoney and Mark J. Ricciardi were selected for inclusion among the Best Lawyers in America 2017. Mahoney is a partner in the firm; Ricciardi is managing partner. This marks the 16th time Ricciardi has been selected. In addition, eight Fisher Phillips lawyers were named Best Lawyers' 2017 "Lawyers of the Year" for their practices in their geographic region.
Cathy A. Jones honored by Society of Industrial and Office Realtors
Cathy A. Jones, of Sun Commercial Real Estate Inc., achieved the SIOR office designation awarded by the Washington, D.C.-based Society of Industrial and Office Realtors.
To achieve the designation, Jones completed at least five years of creditable experience in the specialized field of office real estate, met stringent education requirements and demonstrated professional ability, competency, ethical conduct and personal integrity.
Individuals who hold the SIOR designation are top producers in commercial real estate and are represented in more than 630 cities in 29 countries.
Elizabeth Borngesser earns Nevada CPA license
Elizabeth Borngesser, a senior accountant with Houldsworth, Russo &Co., was awarded her Nevada CPA license. Previously a certified public accountant in Michigan, Borngesser joined HRC in January 2014. Borngesser is a graduate of Oakland University in Rochester, Michigan, with a Bachelor of Science in accounting.
Elements Massage honors
top performers
Elements Massage, a national franchise, celebrated its best of the best at an annual awards ceremony at Red Rock Casino, where hundreds of franchise owners gathered for a three-day conference. The achievements of many have helped to make Elements one of the most successful franchised massage brands in the country.
The highest honor went to Pam and Nelson Crespo of the Scottsdale Promenade studio in Arizona, earning the Revenue Cup for the highest single studio revenue in 2015, generating more than $1.25 million in sales in 2015.
Nonprofit begins 25th year with new board members
Actress and prima ballerina Cynthia Gregory Miller and 2016 Nevada Small Businessman of the Year Brad Burdsall are among the new members of the board at HopeLink of Southern Nevada, the Henderson charity now in its 25th year and recently voted top nonprofit from a field of 74 in Southern Nevada.
Gregory-Miller is also an author, coach, actress and fine artist. Burdsall is owner/operator of the Egg&I/Eggworks restaurant chain.
Two banks also joined the HopeLink board, with Wells Fargo represented by Brian Clagett and Bank of Nevada by Erin Tschanen. Clagett is the Southeast/Henderson Community Bank district manager and has been with Wells Fargo since 2000. Tschanen is vice president/loan officer for the Bank of Nevada Henderson branch since 2015. HopeLink's 14-member board also includes three honorary members.
HopeLink is a Family Resource Center and the primary charitable service provider for 12 zip codes including Henderson, Boulder City and southeast Las Vegas, assisting a population of 500,000 with services to keep residents in crisis housed, fed and moving out of poverty into self-sufficiency.
JW Advisors named among best firms to work for
Accounting Today named JW Advisors of Las Vegas among its 2016 Best Firms to Work For.
The list identifies the country's top 100 firms in the industry to work for based on a yearly survey conducted by Accounting Today in partnership with Best Companies Group. The program is designed to identify, recognize and honor the best employers in the accounting profession, benefiting its economy, workforce and businesses.
To be considered, companies must fulfill several eligibility requirements, including be a public accounting firm in the United States, have a minimum of 15 employees and be in business for at least one year.