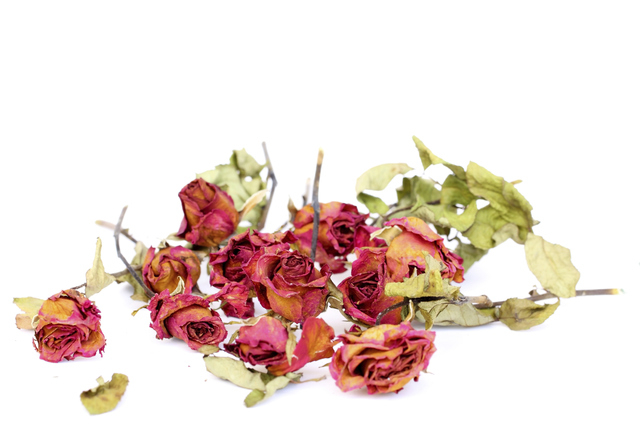 A new dating survey revealed that 86 percent of men will give the wrong gift this Valentine's Day.
According to the dating auction website WhatsYourPrice.com, men were asked what they were most likely to give and women were asked what they wanted to receive on Valentine's Day. Of the more than 100,000 responses, results showed an 86 percent expectation gap between both sexes across all states.
Flowers were the No. 1 gift pick for men to give across most states, ages, and income levels. However, flowers were very unpopular among women, who said they desired jewelry the most.
"Although flowers are a traditional gift, they are much too predictable on Valentine's Day," WhatsYourPrice.com CEO Brandon Wade said in a statement. "Women appreciate an element of surprise, and by giving this kind of gift, men risk appearing unthoughtful and unimaginative."
To ensure you give a great gift, put a little thought into it and avoid anything that wilts.
■ ■ ■
KeyMouse funded
The two-handed mouse-keyboard is going into production.
Last week marked the end of a Kickstarter campaign for former Las Vegas residents and brothers Heber and James Allred, who sought to raise money to develop KeyMouse, a combined keyboard and mouse that is separated for each hand.
James said the pair exceeded their $100,000 goal, raising $156,367.
"It was a great success and we're super excited that we raised 56 percent more than our funding goal," he said. "It confirms that people like the product, and they're excited to see it brought to production."
At the International Consumer Electronics Show in January, thousands of people test-drove KeyMouse and supplied the company with opinions. The device was featured in this column Jan. 19.
"We're already in the process of making new prototypes with changes based on the feedback we received," James said.
A few of the changes include adding backlighting for the keys, using Cherry MX key switches, larger keys with better key spacing and adding a universal serial bus connection for charging batteries, connecting a Bluetooth or USB cable and running KeyMouse with lower latency.
For more information KeyMouse, visit www.keymouse.com.
■ ■ ■
Women's council plans show
United Way of Southern Nevada's Women's Leadership Council will host its luncheon fashion show from 11 a.m. to 3:30 p.m. Feb. 20 at the Four Seasons.
Punam Mathur will be master of ceremonies for the event, which recognizes the council's effect in the community and women community leaders who demonstrate a commitment to improving Southern Nevada.
The event includes an exclusive DKNY fashion show featuring council members and recipients as the models and a DKNY "pop-up" boutique with a special 10 percent attendee discount and 10 percent of the proceeds going back to the council.
Through the group's leadership, more than 45,000 high school students and their families have received support and resources to increase on-time graduation through its Family Engagement Resource Centers at local high schools.
For more information about the council's luncheon fashion show or joining the council, call Larsen at 702-892-2319 or email lawrell@uwsn.org.
■ ■ ■
Pizza champ coming
Station Casinos LLC is partnering with 11-time World Pizza Champion Tony Gemignani to open three new restaurants by this spring.
Slice House by Tony Gemignani and Pizza Rock will be opening at Green Valley Ranch Resort in Henderson, and Little Tony's, a new Italian concept, will make its debut at Palace Station.
At Green Valley Ranch Resort, the property's $20 million reinvestment includes upping its food offerings. Slice House, which opened at the end of January, features pizza by the slice, calzones, Strombolis, paninis, salads, subs and pasta dishes. Slated for a March opening, Pizza Rock will offer classic Italian entrees, pasta, pizzas, and cocktails as well as beer and wine.
In April, Little Tony's will join Palace Station's restaurant roster and will feature a variety of Italian and American style pizzas including Sicilian, New York, Traditional Chicago Cracker Thin, and Gluten Free. A selection of house-made pastas, calzones, Stromboli, and salads will also be available.