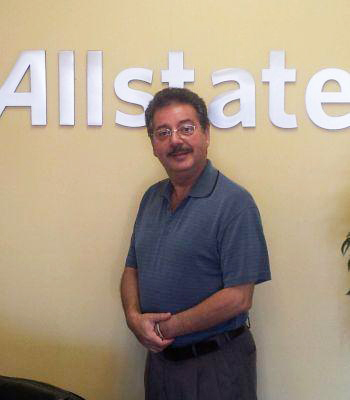 Allstate agency owner Moe Elousta received Allstate's agency affiliation award for celebrating 15 years as a Las Vegas business owner.
Elousta provides a variety of insurance and financial services to Las Vegas residents.
Elousta, who has owned and operated the Allstate agency since October 2001, is celebrating 15 years of helping residents protect what matters most to them — their families, their homes, their automobiles and their lives.
Gardner Co. hires architect for UNLV Research and Technology Park
Gardner Co. has announced Ed Vance and Associates as the architects for the UNLV Harry Reid Research and Technology Park. In July, the UNLV Research Foundation selected Gardner Co. as the master developer for the Research and Technology Park. Gardner hopes to break ground by fall 2017.
Dan Stewart, vice president of development for Gardner Co.'s Southern Nevada office, said, "We are making great progress in putting together a skilled team to design and develop the tech park. Ed Vance and his team have worked on some impressive projects, and I look forward to seeing what ideas they can integrate into Gardner's vast array of building experience."
Holland and Hart recognized on 2017 best law firms list
Holland and Hart has been ranked in the 2017 U.S. News-Best Lawyers best law firms list nationally in 33 practice areas and regionally in 153 practice areas.
The firm has been recognized as national Tier 1 in the practice areas of environmental law, litigation — environmental and technology law.
Firms included in the 2017 best law firms list are recognized for professional excellence with persistently impressive ratings from clients and peers.
Achieving a tiered ranking signals a unique combination of quality law practice and breadth of legal expertise.
Physician offices receive HealthInsight Quality Award
Four physician offices in Nevada are being honored for their commitment to improving performance and promoting patient-centered care.
The HealthInsight Quality Award for High Performance recognizes clinics that have achieved above the 75th percentile benchmark on at least six quality measures or have shown a 15 percent improvement on three quality measures.
The 2016 recipients are Dr. Terry McCaskill of Reno, Dr. William P. Jacks of North Las Vegas, Dr. Esteban Hennings of Las Vegas and Southwest Medical Associates of Southern Nevada.
HealthInsight, a community-based health care collaborative working to improve health and health care for patients and providers, will deliver the awards to individual offices throughout the month of December.
Nevada Medical Center and Nevada Action Coalition partner to improve health care
Two nonprofit health care organizations have joined forces to improve access to nursing and other needed care in Nevada. Nevada Medical Center and Nevada Action Coalition are proud to announce that the Nevada Medical Center was approved as the non-nursing partner of the Nevada Action Coalition.
The Nevada Action Coalition is part of a nationwide commitment to enhance health care through best practices in the nursing industry.
Increased educational opportunities, which will ultimately prepare and enable nurses to lead change to advance health care in the Silver State, are at the core of the Nevada Action Coalition. Through its partnership with the Nevada Medical Center, the Nevada Action Coalition seeks to address the mounting health care needs in Nevada by establishing a more diverse nursing workforce.