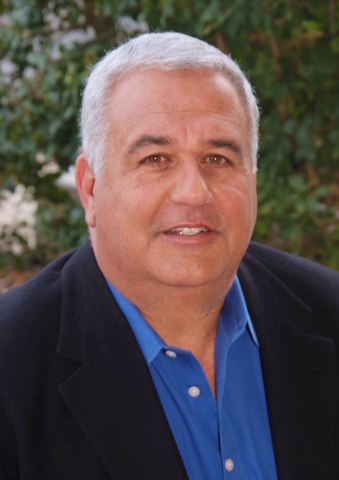 Mark Sivek, broker and salesperson at Realty One Group and a member of the Greater Las Vegas Association of Realtors board of directors, has been featured as a top real estate agent in the Nevada edition of Top Agent Magazine in August 2016. Top Agent Magazine features the top producing and most accomplished professionals in the real estate industry, offering an in-depth look at their careers and providing a blueprint for their success.
To be considered for a feature in Top Agent Magazine, the real estate professionals must go through a nomination and interview process. All candidates are then evaluated based upon production, professionalism and industry and community involvement.
Berkshire Hathaway HomeServices Nevada Properties receives recognition
REAL Trends, in conjunction with the Wall Street Journal, has published "The Thousand," a list of America's top 1,000 real estate sales professionals and teams, and six teams from Berkshire Hathaway HomeServices and one individual sales executive, Avi Dan-Goor, have been recognized among the leading professionals in American real estate.
"The Thousand" is an annual, national awards ranking sponsored by REAL Trends. Designees are recognized as the top one-half of 1 percent of more than 1.1 million licensed Realtors nationwide.
Berkshire Hathaway HomeServices has established itself as the leading brand in real estate, offering real estate sales executives and their clients unprecedented access to market and sell their properties locally and internationally.
Nevada state lawmakers selected
for program
Nevada state Assemblyman Tyrone Thompson and Assemblywoman Heidi Swank have been selected to participate in one of the nation's top leadership development programs for state government officials, the Council of State Governments' Henry Toll Fellowship program. The Council of State Governments is a forum that fosters the exchange of ideas to help state officials shape public policy. The 48 leaders in the Class of 2016 Toll Fellowship program hail from 29 states, Puerto Rico and Guam, representing all three branches of state government.
Swank said the opportunity to network with state officials from across the country will help her become a stronger leader in her own state, while Thompson said that ongoing leadership development training is critical to effectively addressing the complex challenges facing state governments.
Accounting Today names JW Advisors among best firms
Accounting Today, a provider of business news for the tax and accounting industry, named JW Advisors of Las Vegas among its 2016 Best Firms to Work For.
The list identifies the country's top 100 firms in the industry to work for based on a yearly survey conducted by Accounting Today in partnership with Best Cos. Group.
The program is designed to identify, recognize and honor the best employers in the accounting profession, benefiting its economy, workforce and businesses. To be considered for the list, companies had to fulfill several eligibility requirements, including be a public accounting firm, have a minimum of 15 employees and be in business for at least one year.
Best Cos. Group managed the survey process and determined the final ranking.