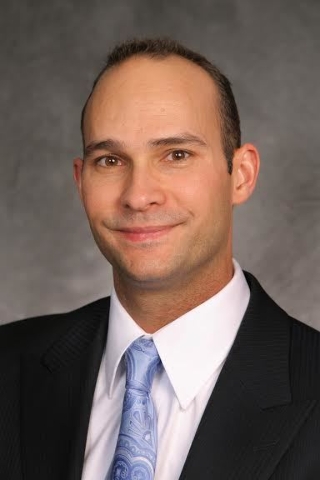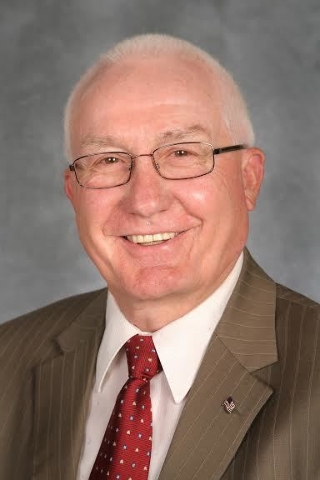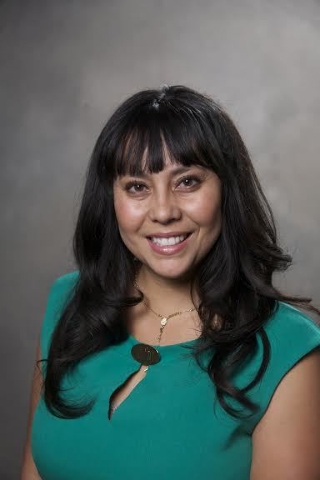 Saunders to chair library board
Michael Saunders, senior deputy attorney general with the Nevada Attorney General's Bureau of Consumer Protection, has been elected chair of the Las Vegas-Clark County Library District's Board of Trustees. Randy Ence, a retired 30-year educator and school administrator, was elected vice chair; Ence was appointed by the Clark County Board of Commissioners and his term will expire in March 2019. Ydoleena Yturralde was elected secretary; Yturralde was appointed by the City of Las Vegas and her term expires in April 2019. Shannon Bilbray-Axelrod was elected treasurer; Bilbray-Axelrod was appointed by the Clark County Commission and her term will run through March 1, 2017. Their terms begin July 1.
Guinn Center for Policy Priorities welcomes Additions to Council
Dr. Dana R. Bennett, Nichole Lamboley and Elizabeth Thompson have joined the Advisory Council of the Guinn Center for Public Priorities. Members of the Advisory Council frequently serve as external reviewers of Guinn Center policy reports. The Guinn Center will host will be working on policy briefs covering the financial cost of high school drop-outs, access to capital in Nevada, and improving post-secondary outcomes of students with disabilities.
HR group elects Ross as director
The Nevada State Society for Human Resource Management Council has elected Patrice Ross as state director. The council is the state affiliate for the Society for Human Resource Management, the world's largest professional association dedicated to human resources. Ross has more than 15 years experience in the field, working mainly for non-profit and government-contracting organizations.
Patay wins Convention honor
The Convention Industry Council, the largest association for the meetings, conventions and exhibitions industry in the country, has recognized Kate Patay, a faculty member at The International School of Hospitality, as a recipient of its Pacesetter Award. Patay, who is the executive director of sales and marketing for linen rental and sales company Creative Coverings, is additionally serving as national secretary/treasurer for the National Association of Catering and Events and as a NACE national business partner. She is also on the advisory board of The Solace Tree, a grieving support group for Nevada children, teens and adults.
Stewart elected president of ASPE chapter
Charlie Stewart, lead estimator for DC Building Group, has been elected president of the American Society of Professional Estimators, Chapter 72. Stewart's one-year term begins Aug. 1. He will take over from Glenn Viloria of On Guard Fire Protection, who has held the position for several years. In addition to Stewart, ASPE Chapter 72 elected Chuck James, vice president; Mary Fisher, secretary; and Terry Barnes, treasurer. Jim Oberndorfer, Viloria, Jim Hall, Mike Cox and Karie Lawson are the directors-at-large.
TripAdvisor honors Sundance
Las Vegas helicopter tour company Sundance Helicopters has been inducted into TripAdvisor's Hall of Fame, an honor which signifies five consecutive Certificate of Excellence wins. The award is based on traveller reviews.
Cox wins three industry awards
The Association of Cable Communicators awarded three Beacon awards to Cox Communications of Las Vegas at the group's annual national conference. The Beacon Awards competition recognizes excellence in cable communications and public affairs throughout the cable industry. At the event in Silver Spring, Md., Cox received awards for "Cox Las Vegas 2014 Annual Report" in the government relations category, "Cox Launches Gigabit Internet in Las Vegas" in the media relations – technology/product category and "Cox Las Vegas – Proud to Show Our PRIDE!" in the cause marketing category.
Candlelighters elects officers
Robert Torres was elected to chairman of the Board of Trustees of the Candlelighters Childhood Cancer Foundation of Nevada. Torres is senior sales associate in the Las Vegas Land Division with Colliers International. Lisa Santwer was re-elected as first vice president; Santwer serves as the director of marketing and public relations for Comprehensive Cancer Centers of Nevada. Matt Cook was elected as second vice president; Cook is the director of risk management for Cragin &Pike Inc. Carrie Bradley was elected treasurer; Bradley is vice president of treasury and finance for Credit One Bank N.A. Liz LaMonica, a Candlelighters parent, was re-elected as secretary; LaMonica is a fitness instructor at both Anthem Country Club and EOS. Annelisa Polk, a Candlelighters parent, was elected as a trustee.