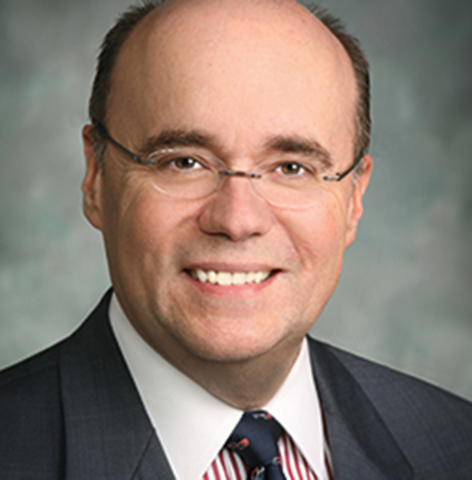 The National Council of Juvenile and Family Court Judges elected Barrick Gold USA President Michael J. Brown to its board of directors. Brown brings a wealth of business experience, a proven business track record and a commitment to civic activism.
Brown joined Barrick Gold Corp. in 1994, having previously served as vice president of the Gold Institute. Brown served eight years at the U.S. Treasury/U.S. Mint and three years on the staff of the Ohio House of Representatives. He is a board member of Three Square Food Bank, Clark County Public Education Foundation, Nevada Mining Association, Opportunity Village and Nevada Ballet Theatre; and is also the founder of the Nevada Corp. Giving Council, an organization dedicated to improving the practice of corporate philanthropy in the state.
Six Nevada nursing homes
receive award
Six nursing homes in Nevada were honored Sept. 7 for high performance in quality care measures and patient satisfaction. HealthInsight presented the 2016 HealthInsight Quality Award to the recipients at Focus on the Future: Partnering for a Healthier Tomorrow, a health care conference held at Harveys Convention Center in South Lake Tahoe.
The nursing home recipients honored were Highland Manor of Mesquite; Silver Hills Health Care Center and Horizon Health and Rehabilitation Center, Las Vegas; Nevada State Veterans Home, Boulder City; Carson Nursing &Rehabilitation Center, Carson City; and Life Care Center of Reno.
HealthInsight Quality Award hospital recipients are selected based on performance on inpatient and outpatient process of care measures, a national survey of patients' experience of care and 30-day hospitalwide readmissions. HealthInsight Quality Award nursing home recipients had to rank in the top 25 percent of performers in the nation, based on MDS 3.0 Quality Measures from Nursing Home Compare. Recipients also had to demonstrate a successfully implemented quality improvement program.
Mobility Training Center honored
by association
The American Public Transportation Association honored the Mobility Training Center at the Regional Transportation Commission of Southern Nevada with its national 2016 Innovation Award.
The association's Innovation Award honors members that demonstrate innovative concepts or effective problem-solving in the public transportation industry. The Innovation Award is not awarded annually, but only when the association deems a recipient worthy of the honor.
The training center's mission is to increase mobility and accessibility among Southern Nevadans, especially senior residents and people with disabilities, by equipping them with the skills to use public transportation efficiently in a controlled environment. The center is home to Angela's House, the first comprehensive blindness skills training center in Nevada, built in collaboration with Blindconnect, a local nonprofit.
Naqvi Injury Law recognized among country's best
Naqvi Injury Law was recognized as one of America's fastest-growing private companies in the 2016 Inc. 5000. It is the sole Nevada law firm listed and is ranked No. 2,070. Managing partner Farhan Naqvi founded the firm; it employs a staff of more than 20 in his Las Vegas office and handles an average of more than 700 cases per year.
The average company on the Inc. 5000 list achieved a three-year growth of 433 percent. The aggregate revenue is $200 billion, and the companies on the list collectively generated 640,000 jobs over the past three years, or about 8 percent of all jobs created in the economy during that period.