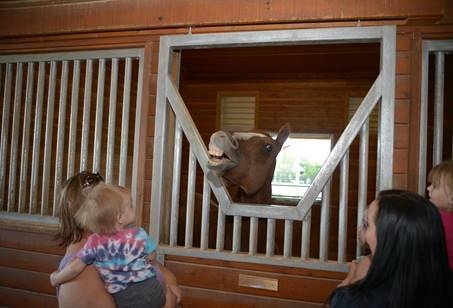 Southern Nevada seniors in need will be fed, housed and trained to be self-sufficient due to a $100,000 grant from the Engelstad Family Foundation.
The grant was awarded to HopeLink of Southern Nevada for the new fiscal year beginning July 1.
Funds were awarded in recognition for the program's effectiveness, which also helped the agency win Top Nonprofit of 2015 from a field of 74 nominees last November.
The grant also funds computers and on-site computer literacy training programs. It is the second consecutive grant from the Engelstad Family Foundation, which awarded the 25-year old agency $80,000 for the SeniorLink program last year.
CSN student receives award of
tools for job
Ken Goodrich, owner of Goettl Air Conditioning, has named Nick Hughes the winner of this year's Post 9/11 Veterans Tools Award.
Unlike traditional college scholarships or endowments, the award allows Hughes to choose $1,000 of tools to take into the next step of his career.
Hughes, who served for seven years as a cook in the U.S. Navy, will graduate next month from the two-year applied science in air conditioning technology program at the College of Southern Nevada and works at a local heating ventilation and air conditioning contracting company.
The award is the second endowment given by Goodrich, who also sponsors the J. Duncan Goodrich Air Conditioning Technology Lab at CSN and the Son of a Gun Scholarship, which is awarded to a student from a multiple generation-family in air conditioning.
National Security Technologies staff pledges to United Way
Employees of National Security Technologies LLC pledged more than $207,000 to the United Way of Southern Nevada for 2016. The company also made a $10,000 donation, part of its commitment to helping those in need. Money pledged will assist United Way, its affiliated agencies, and other nonprofits throughout Southern Nevada.
National Security Technologies' participation rate in pledging includes more than 75 leadership donors, or those who pledge a minimum of $1,000 throughout the year.