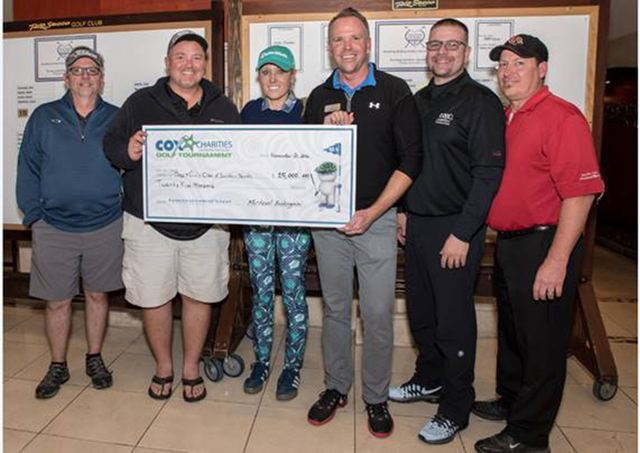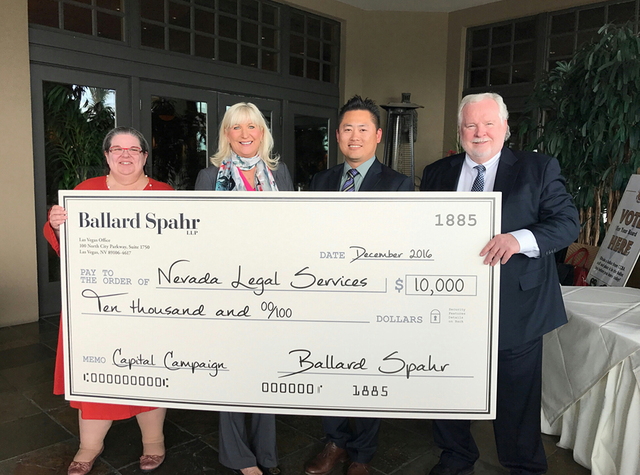 Cox Charities, the grant-giving arm of Cox Communications-Las Vegas, recently presented a check for $25,000 to Boys &Girls Clubs of Southern Nevada. Shawn Duncan, vice president for the Southwest Region of Cox Communications and board member of Boys &Girls Clubs of Southern Nevada, made the check presentation at the conclusion of the seventh annual Natalie Gulbis Golf Classic benefiting Boys &Girls Clubs of Southern Nevada. Cox Las Vegas was also presenting sponsor of the golf event.
Boys &Girls Clubs of Southern Nevada is a nonprofit organization with 14 facilities and two summer outreach programs in Southern Nevada. It also serves more than 22,000 youth in clubhouses in Southern Nevada. Clubhouses offer K-12th graders a variety of daily creative, fun and educational programs.
As technology partner, Cox Las Vegas has established Cox Technology Centers at several Boys &Girls Clubs locations throughout Southern Nevada that support K-12 programming.
The employee-led Cox Charities Grant Allocation Committee reviews and approves all grant requests and awards the funds. Since inception in 2007, the Cox Charities workplace giving campaign has raised $1,342,234.
Ballard Spahr kicks off campaign with donation
The Las Vegas office of the Ballard Spahr LLP law firm has made a $10,000 donation to Nevada Legal Services to help the organization kick off its $10 million capital campaign for a new facility. The check was presented at the Clark County Bar Association's monthly luncheon.
Founded in 1958, Nevada Legal Services is a nonprofit that provides free legal services to low-income Nevadans. It has outgrown its space on S. 6th St., and plans to demolish and replace the aging facility with a new 24,000-square-foot building.
NLS owns the property, located near a bus line, court buildings and other public municipal service facilities.
Nevada National Security Site campaigns make holidays bright for families
Thanks to the employees at the Nevada National Security Site, toys, clothes, and household items were provided to thousands of children this holiday season. The efforts are part of NNSS employees' annual giving campaigns.
Employees donated to a number of community organizations to help those in need, including adopting 176 "angels" from the Salvation Army's Angel Tree program and Manch Elementary School, providing toys and bicycles to children; donating 141 bicycles and 17 barrels of toys for Toys for Tots; adopting 17 families at Kit Carson International Academy and through the Clark County Court system; NNSS Fire and Rescue partnering with the Southern Nevada Burn Foundation to collect toys for more than 26,000 local children; and providing 140 meals to the Las Vegas Rescue Mission.
In addition to the gifts, employees have pledged over $249,000 to the United Way of Southern Nevada and the Combined Federal Campaign charitable giving campaigns.
These donations benefit a variety of community organizations that serve those in need. Those efforts exceed last year's pledges by more than $10,000.