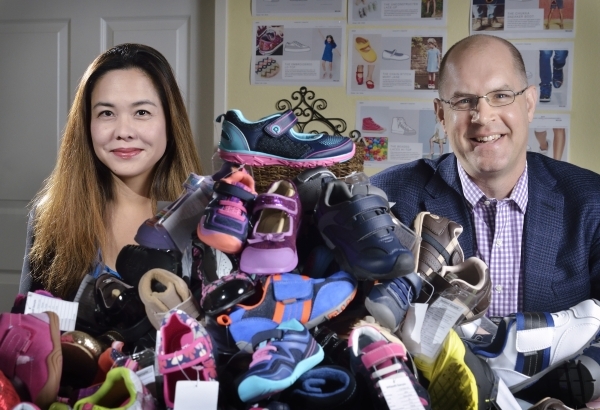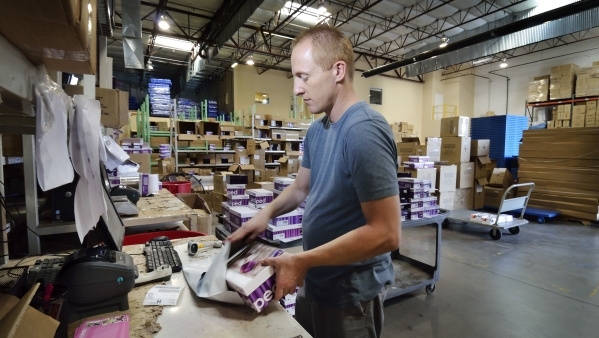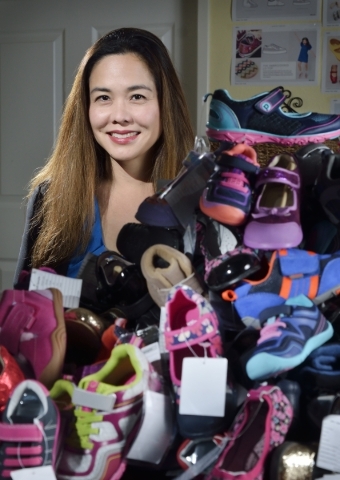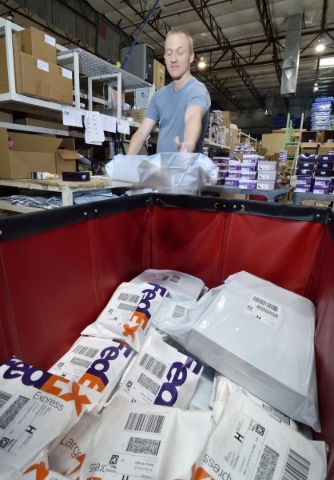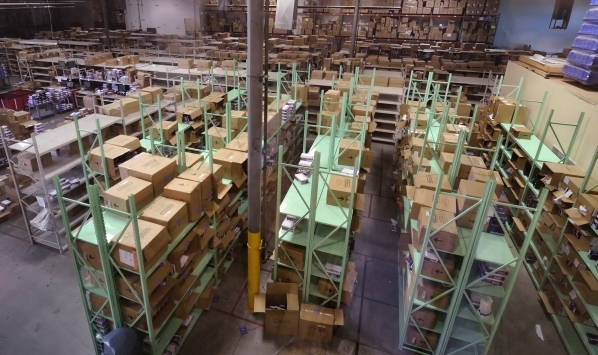 When Henderson resident Angela Edgeworth gave birth to her first child in 2004, she began doing research about the best footwear options for babies.
After learning that soft soles were recommended, she searched high and low for shoes before coming up empty-handed.
"The only thing I could find were socks and slippers that had characters on them," Edgeworth said. "I wanted a more sophisticated shoe with a soft sole that was all leather."
Edgeworth, who lived in Santa Monica, Calif., at the time, decided to solve the problem herself. After creating several prototypes of a children's shoe, she and her husband Brian launched pediped footwear.
"We did our first gift show in Los Angeles in 2005 and I said if we can get into 25 stores I'd be happy but we signed up close to 50 retailers," she said. "In the first year, we were in over 350 and we've expanded from there."
Over the past 10 years, pediped has sold approximately 7 million pairs of shoes in 1,500 styles. Prices range from $30-$100 per pair.
In 2006, the company moved into its nearly 35,000-square-foot facility on Center Point Drive in Henderson.
"Las Vegas has easy access to airports and I live less than 10 minutes away so there's a better work lifestyle here," Edgeworth said. "I wish more companies would see that and move their business here."
According to Rudy Glocker, managing partner at pediped, in addition to Henderson, the company has a factory outside of Shanghai that serves as a manufacturing and distribution facility. Today, there are 30 employees in Henderson and another 125 in China.
He added that pediped is sold online as well as in 750 retailers in the U.S. and 10 in China.
The company also opened its first retail store in Town Square in mid-2013.
"It's an opportunity for us to expose our brand to tourists and international customers so it's a good location from that perspective," Glocker said of Town Square. "It's also easily accessible from across the valley."
In the future, Glocker said the company would like to grow in Southern Nevada as well as globally.
"We've been looking around Summerlin to open our second location in Las Vegas and we continue to see great opportunities in Europe and Asia," he said. "(Retail stores) are a great opportunity for our customers to be able to experience our brand the way we want them to. On our website you can't feel the product so having a physical location is a chance for us to solidify our brand in the eyes of the consumer."
Edgeworth added, "Most parents also don't know how to properly fit their children for shoes, especially since they're constantly growing. Both our stores and our website are extremely important."
This year marks 10 years in business for pediped and Edgeworth said it serves as a chance for her and the rest of the company to realize how far they've come.
"It's nice to sit back and take stock of all of the successes we've had," she said. "We've accomplished a lot in a short amount of time and double digits are a big deal."
For Glocker, celebrating 10 years doesn't mean pediped will slow down anytime soon.
"It inspires us to keep going and look at year 11, 12 and 13," he said. "There are a lot of great opportunities lying ahead and our brand continues to be strong so it's exciting to see what the next 10 years will bring."