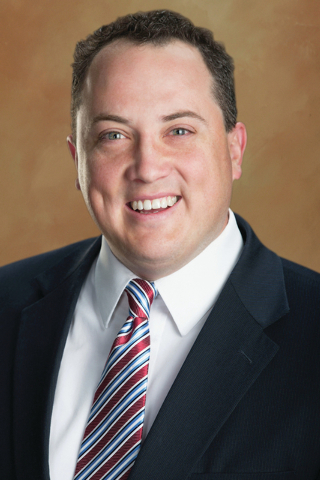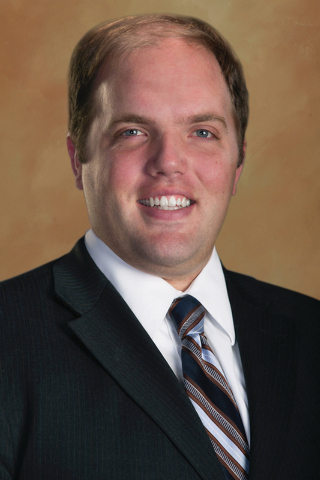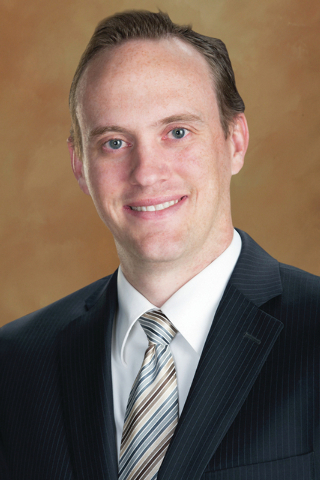 HEALTH CARE
Jane Trevorah, a nurse practitioner, joins Southwest Medical's Tenaya Health Care Center and specializes in obstetrics/gynecology. She received her women's health care nurse practitioner certification from the National Certification Corporation and joined Southwest Medical in late 2014.
LAW
Attorney P. Gregory Giordano has joined the Las Vegas office of McDonald Carano Wilson LLP as a partner. Giordano served as chief of corporate securities with the Nevada State Gaming Control, where he oversaw licensing investigations and supervised the analysis and monitoring of publicly traded corporations associated with Nevada gaming licenses. His practice focuses on gaming law, administrative law and procedures and antitrust law.
Christian M. Orme, Jeffrey R. Hall and Jacob A. Reynolds have been named partners by Las Vegas law firm Hutchison &Steffen. Orme is a member of the business and commercial litigation, tort litigation, product liability and premises liability practice groups. Hall practices primarily in business and commercial litigation, bankruptcy, condemnation law and eminent domain law. Reynolds practices mainly commercial, healthcare, business, employment and intellectual property litigation.
Lindsay C. Demaree joins Ballard Spahr LLP in the Las Vegas office. She joins the firm's litigation practice group, where she focuses on an array of tort and contract cases. She drafts litigation documents, appellate briefs and petitions, writs of execution and garnishment, demand letters, and settlement agreements.
NONPROFIT
Samantha Skillin joined Solutions Recovery Inc. as accounts receivable manager. She will assist the finance department in making sure they have everything they need to file claims accurately and timely to ensure prompt payments. Skillin has more than 10 years' experience in the field. The organization also hired Cynthia Polsinelli as an account executive. Her responsibilities include building brand awareness and targeted community outreach. Polsinelli brings nearly a decade of experience in the substance abuse and mental health fields.
PUBLIC RELATIONS
The Ferraro Group announced that veteran tax policy expert Barbara Smith Campbell will merge her firm, Consensus LLC., with the regional communications company. Campbell will be responsible for representing the firm's clients before regulatory agencies, including the Nevada Division of Insurance, the Public Utilities Commission of Nevada, the Department of Taxation and the Nevada Tax Commission.
REAL ESTATE
The Equity Group hired commercial real estate professional Gino Vincent as vice president. He brings 10 years of experience in the commercial real estate industry to the firm and will focus on investment sales. Prior to joing the firm, Vincent was a partner at MINT Property Group, Ltd. in Las Vegas, where he helped establish the firm's commercial brokerage division with a focus on managing distressed opportunities and investment sales. He also spent five years as a member of the Global Gaming Group, a business unit within CBRE that focused on serving the real estate needs of the gaming industry worldwide.
RESORTS
Las Vegas Ski &Snowboard Resort hired Ron Batula as its new director of human resources. Batula will be in charge of strategizing, planning, administering, coordinating, monitoring and evaluating all personnel management functions at the resort. He will also oversee legal compliance and act as a leader in the partnering and development of other managers at the resort. He brings over 25 years of experience in human resources, training and safety/risk management.
RESTAURANT
Pot Liquor Contemporary American Smokehouse has promoted Francis Carneiro and David Craig, and hired Ricky White. Carneiro was promoted to general manager. He has nearly three decades of experience in the restaurant industry and began working at the restaurant in September as assistant general manager. Craig was promoted to assistant general manager. He was hired as a server when the restaurant opened in September. White was hired as the director of marketing and catering events. He brings nearly 20 years of experience to the restaurant.
TRAVEL
Michael Massari, senior vice president of national meetings and events for Caesars Entertainment, has been named treasurer of the U.S. Travel Association, a position elected by the association's board of directors, of which Massari is a member. This association created the Meetings Mean Business Coalition in 2009 to showcase the impact that business meetings, travel and events have on the U.S. economy, generating $2.1 trillion in economic output and supporting 14.9 million jobs annually.