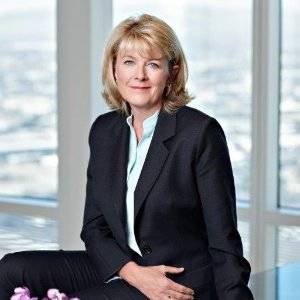 EDUCATION
College of Southern Nevada has named Ricardo Villalobos the new leader of its division of workforce and economic development. Villalobos will lead the entrepreneurial and self-supporting division, responsible for programs involving thousands of students on the non-credit side of CSN. Villalobos' previous experience includes serving as director of workforce development programs at Workforce Connections, the region's workforce development board.
EVENTS
Destinations by Design Inc. has promoted Josh Ford, previously vice president of event production, to the role of chief operating officer. Ford will be responsible for multiple departments as he oversees the day-to-day operations of the destination management company. Ford has more than 15 years of experience, with a background in engineering, financial analysis and philanthropy.
EXECUTIVE BOARDS
Las Vegas Global Economic Alliance named Cindy Ortega, MGM Resorts International senior vice president and chief sustainability officer, to its board of directors. Ortega oversees the development and implementation of strategies for environmental sustainability and awareness throughout MGM Resorts International, and was recognized by Green Building &Design as one of the 10 Most Powerful Women in Sustainability in the United States. She also serves on the board for other organizations including Cleantech Open, Green Chips and One Drop.
Dickson Realty vice president of relocation, Kylie Rowe has been appointed to the Economic Development Authority of Western Nevada's board of trustees. Rowe will bring her perspective to the board, as well as her experience with entrepreneurship. In 2014, Rowe was selected as the assistant director of the Ozmen Center for Entrepreneurship in the College of Business at the University of Nevada, Reno. She has also served as a member of the program committee for TEDxUniversityofNevada for three years.
FINANCIAL
Nevada State Bank has hired wealth adviser Adam Jones to its wealth and fiduciary services team. Jones will provide clients with financial planning, insurance needs and investment portfolio management. Jones brings 15 years of banking and financial services experience to his role. He most recently worked as an assistant vice president and financial solutions advisor for Merrill Edge, in addition to previous positions at Wells Fargo, Wells Fargo Advisors and First Financial Bank.
MARKETING
KPS3 Marketing has hired Turner Park, a digital project manager. She will support clients with digital projects, reporting and content creation, making sure they are done on time, on strategy and within budget. Previously, Park worked at the Abbi Agency, where she curated content, led campaign design and developed e-newsletters.
NONPROFITS
Nathan Adelson Hospice has promoted Rosamari McNulty to vice president for employee and volunteer solutions. McNulty has been with the nonprofit organization since 2009. Previously, she was the senior director of human resources and volunteer services for the hospice. Her new role and responsibilities include implementing systems for employee growth and performance with specific focus on employee satisfaction and engagement, along with increasing the depth and breadth of volunteer participation in the organization. McNulty has 20 years of experience in the human resources field and served as an adjunct faculty member at the University of Phoenix, and the director of human resources for Lake Mead Hospital Medical Center.
PUBLIC RELATIONS
The Ferraro Group has hired Krista Gilbertson, a senior account executive. Gilbertson's responsibilities will include overseeing public relations activities, creating strategic public relations plans, and developing and overseeing social media and community outreach campaigns. She will be working with clients such as WestCare, Western Elite, JAG Nevada, and Dunkin' Donuts. Previously, Gilbertson was the public relations specialist for MGM Resorts International, where sheoversaw PR efforts for the family-friendly attractions, guest pools and diversity initiatives for all MGM Resorts properties in Las Vegas. She also worked with international media from the UK and Brazil along with diversity media for LGBT, African-American, Latin American and Green/Sustainability outlets.
REAL ESTATE
Dickson Commercial Group has hired Dale "Travis" Hansen, a commercial real estate advisor. Hansen will be responsible for providing clients with the full spectrum of commercial real estate services. Hansen, who holds the CCIM designation, has worked for more than 10 years in the Northern Nevada marketplace, and specializes in office, industrial and investment properties. Hansen previously served as vice president at Stark &Associates Commercial Real Estate.
SERVICES
ResortCom International LLC, which provides servicing solutions for the vacation ownership industry, has named Scott Bahr as its CEO. Bahr has held leadership roles in a variety of industries including hospitality, health care, automotive, food and beverage, and consumer durables. One of his primary roles will be to help introduce ResortCom's feature rich SaaS platform ResCom SolutionsTM to new users in the shared ownership arena, as well as reaching out to different industries who can utilize the customizable features of the system.
Submit On the Move, Accolades and Executive Calendar entries to news@businesspress.vegas