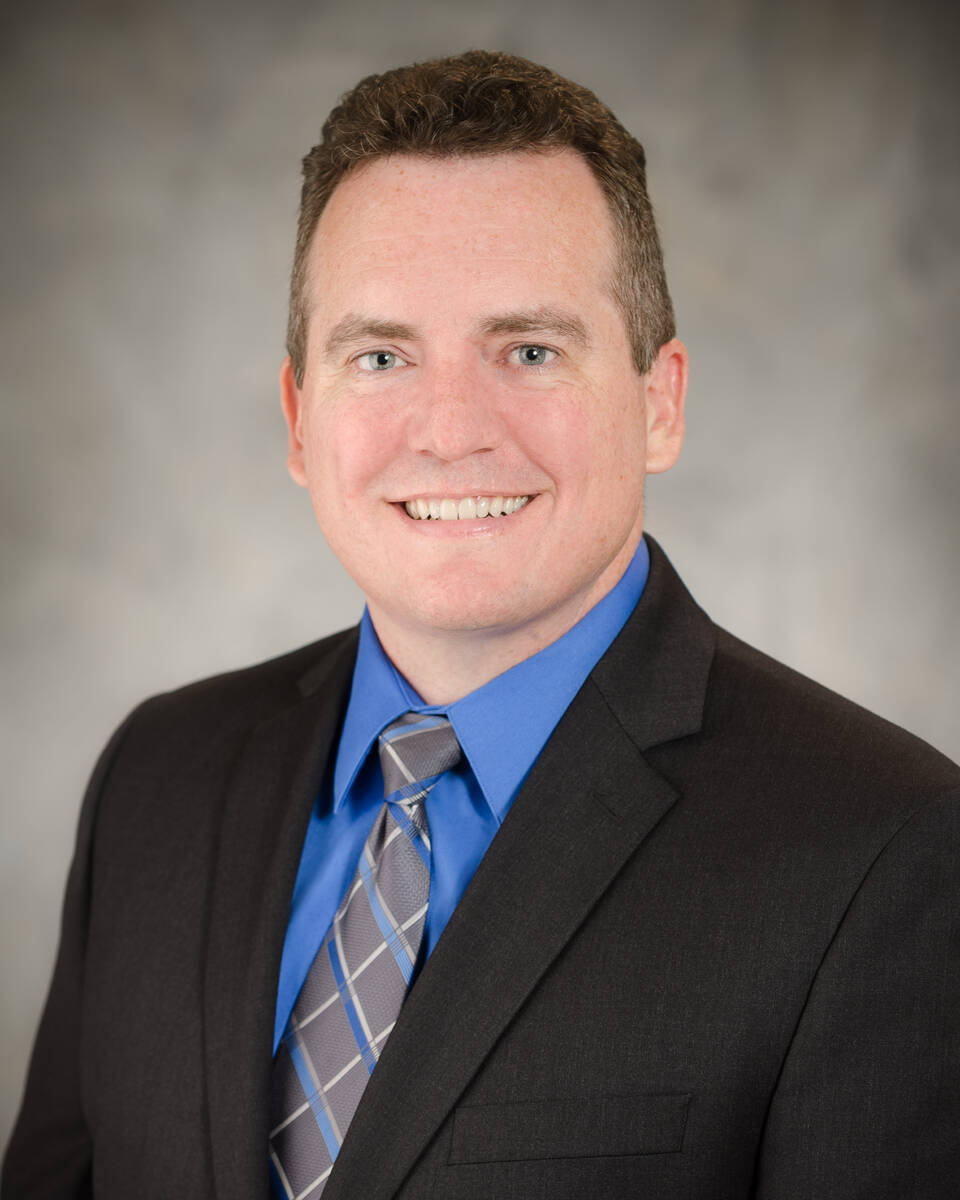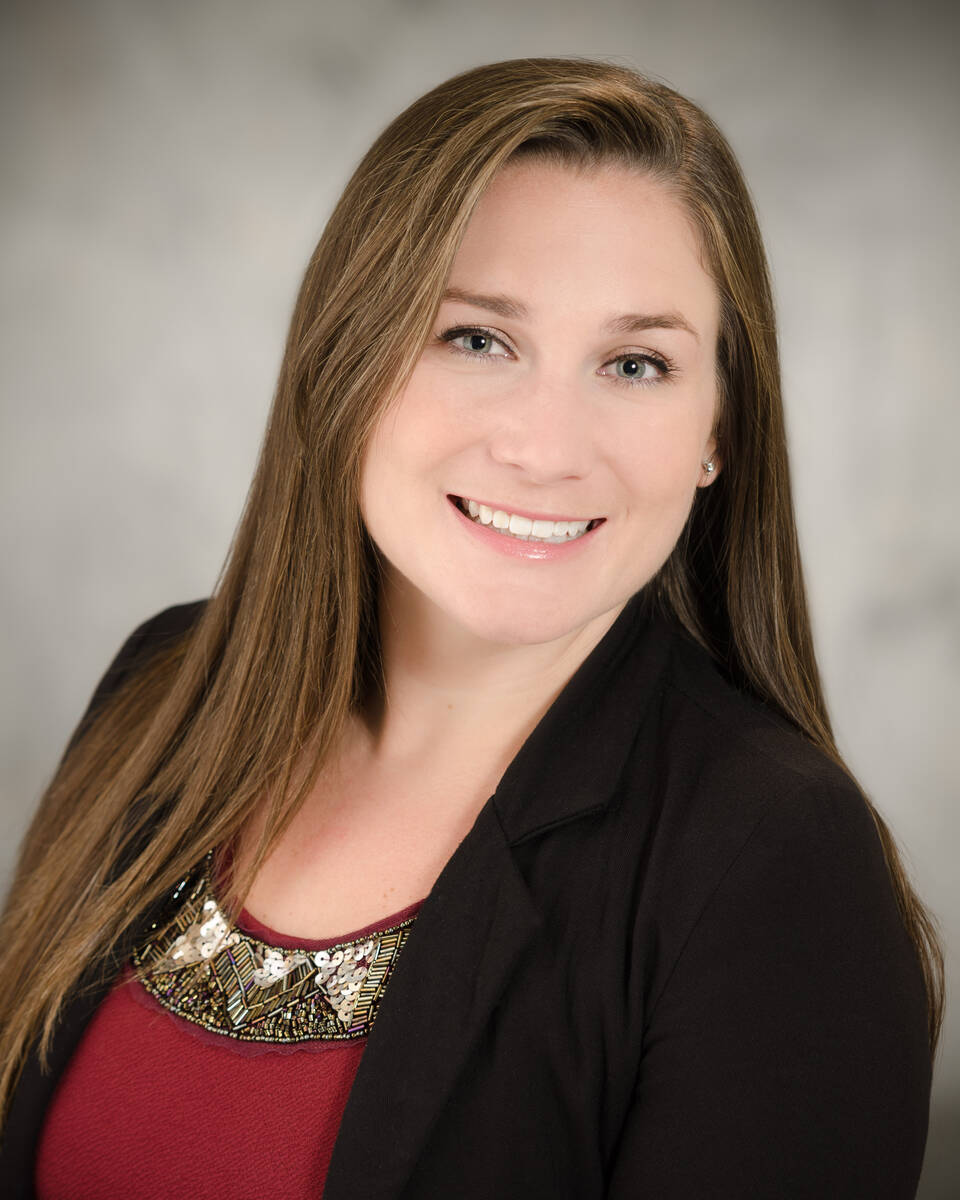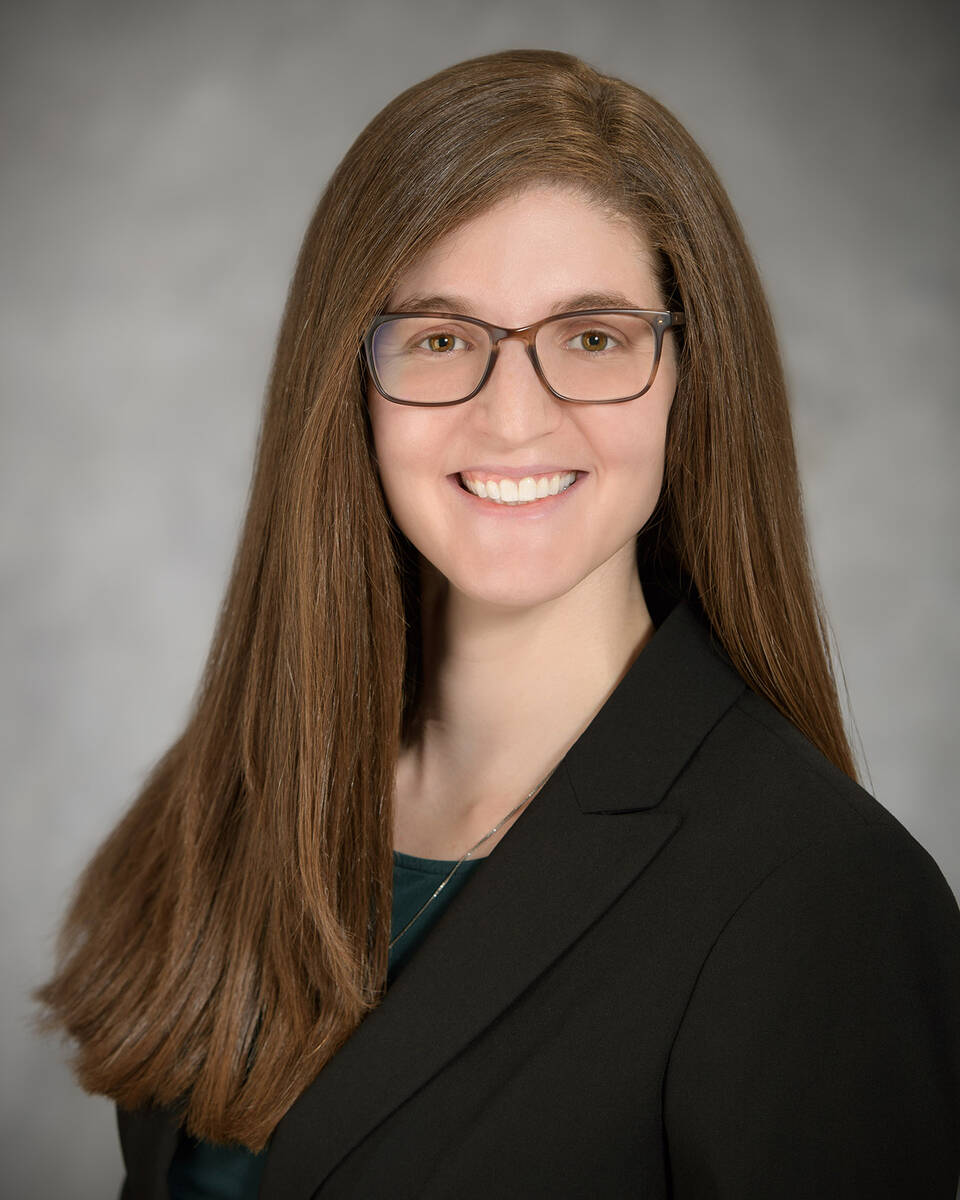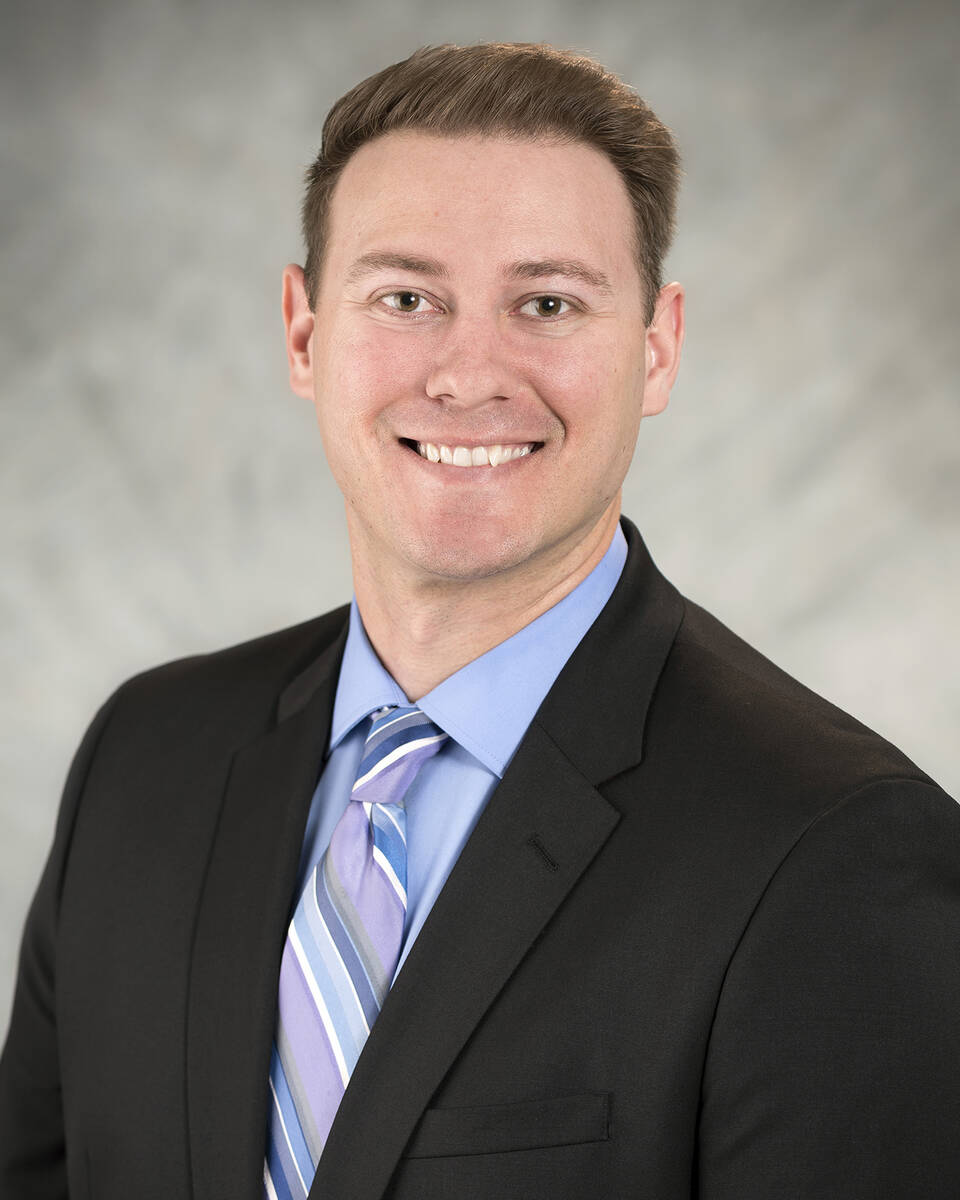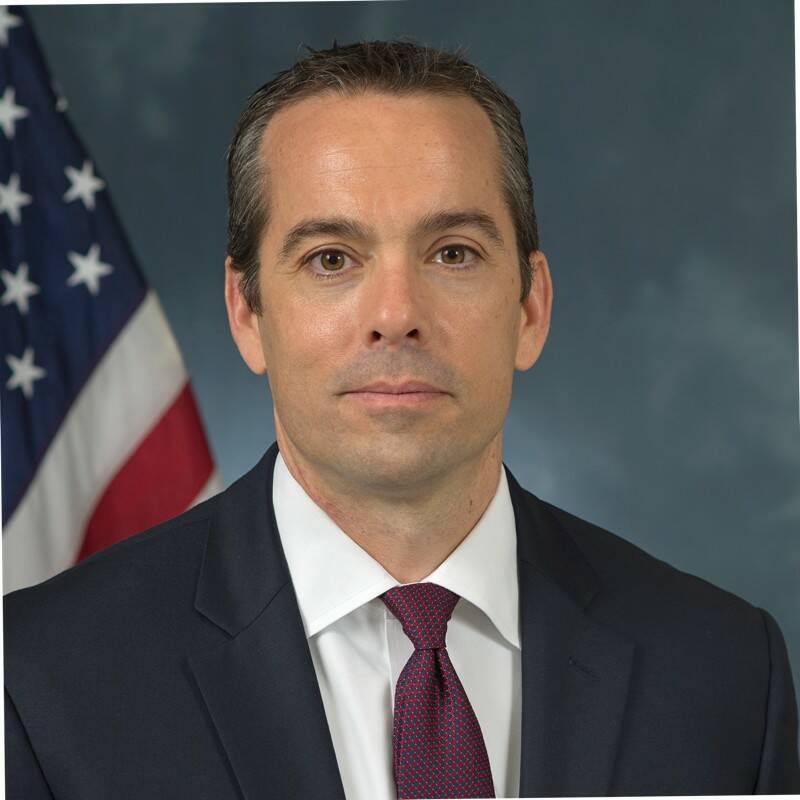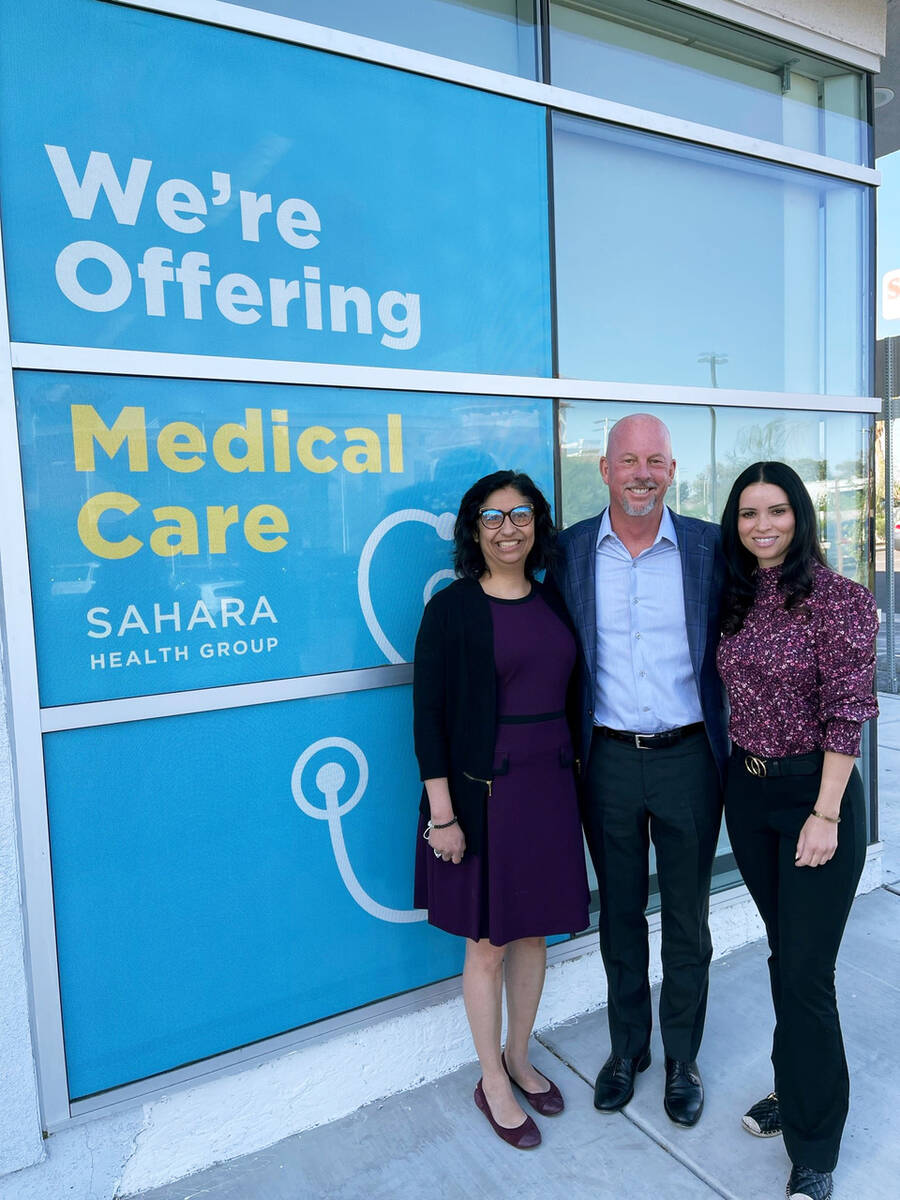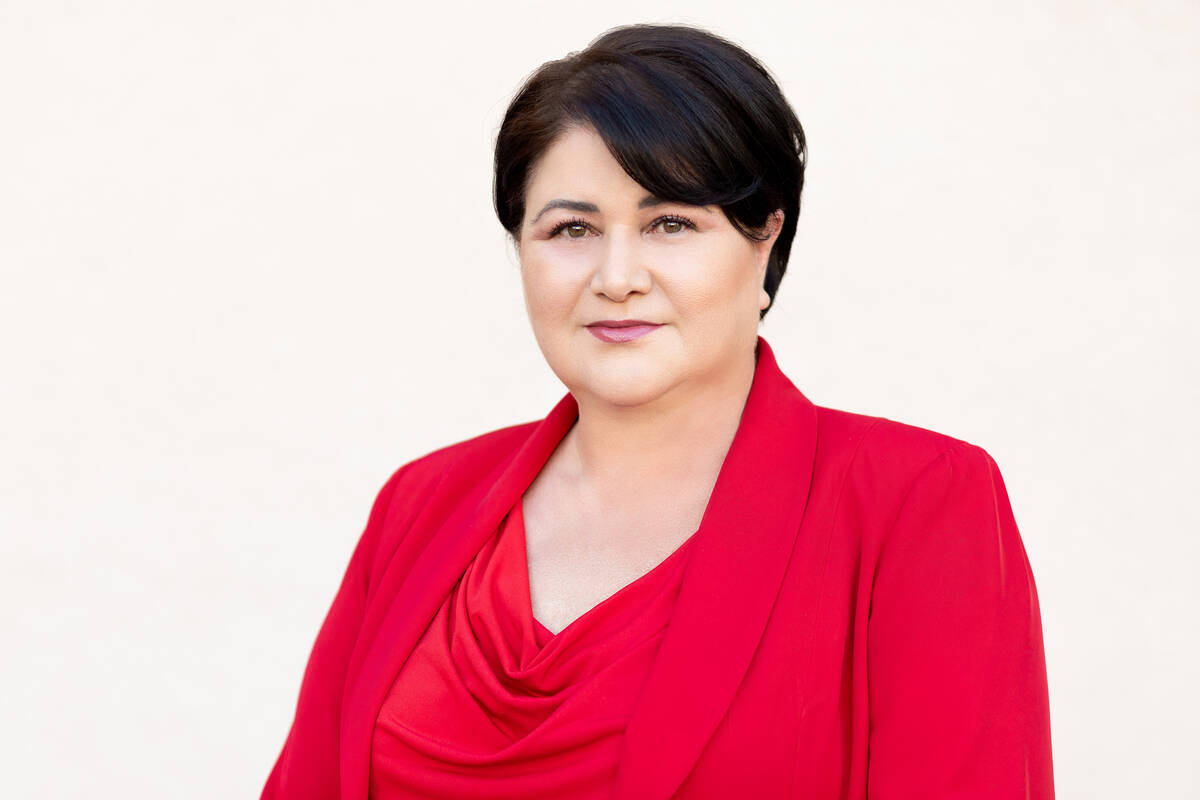 ECONOMIC RESEARCH
• Applied Analysis, a leading advisory services firm, has announced the company promoted two of its project managers to senior managers as they continue to take on greater management, strategy and client responsibilities within the firm. Additionally, two senior analysts have been promoted to project manager roles as they expand project-specific responsibilities and train the firm's team of analysts. Promotions were earned by the following:
— Brian Haynes, senior manager: Haynes has been with Applied Analysis for more than seven years and has taken the lead on a wide range of client and management responsibilities. Assignments of note include his lead staff position on behalf of the Las Vegas Stadium Authority that supports its board and oversight of the $2.0 billion Allegiant Stadium. Haynes has led a number of economic and financial analyses, including those on behalf of the Regional Transportation Commission of Southern Nevada and Las Vegas Convention and Visitors Authority. In addition, he continues to maintain internal strategy and training responsibilities. In his current role, Haynes leverages his 16-year journalism career for newspapers across the United States, including more than a decade at the Las Vegas Review-Journal. He earned his Bachelor of Arts degree from Indiana University.
— Melanie Swick, senior manager: Swick started with Applied Analysis in early 2015 and had a fast-tracked career trajectory, given her strong technical abilities, management responsibilities and client relationships. Swick maintains a number of notable project-specific responsibilities, including her lead role on the management staffing of the Regional Transportation Commission of Southern Nevada's Transportation Resource Advisory Committee.
Previously, she played a key role in Southern Nevada's Tourism Infrastructure Committee that ultimately led to the development of Allegiant Stadium. Swick also leads the firm's commercial real estate research and reporting efforts in addition to Applied Analysis' primary research projects. Swick is a key contributor to the firm's analytics, reporting and presentations, and she continues to develop the balance of the team. Swick earned her Bachelor of Science degree in mathematics from the University of Nevada, Las Vegas.
— Rebeca Ibarra, project manager: Ibarra started with the firm in early 2020 and quickly rose to a key management role. Ibarra leads a number of efforts on behalf of the firm, including management and oversight of Southern Nevada's grant application preparation under the Economic Development Administration's Build Back Better Regional Challenge. Ibarra has developed expertise in a number of the firm's focus areas including mining, transportation, education, nonprofits and public revenue systems. Ibarra earned her master's degree in business administration at the University of Nevada, Las Vegas, where she also completed a bachelor's and master's program in biology and biochemistry, respectively.
— Jonathan Birds, project manager: Birds joined Applied Analysis in late 2017 and has taken on a number of initiatives on behalf of the firm. Birds has management responsibilities for the firm's litigation support practice and has assisted in the preparation of dozens of expert witness analyses. Birds also led the effort for a national economic impact analysis for a major cable television, high-speed internet and telephone provider spanning more than 25 markets in 14 states. She also has led a number of studies focusing on real estate, housing, hospitality and infrastructure. Birds is a doctoral candidate in public affairs at the University of Nevada, Las Vegas. Previously, he earned a Master of Arts and Bachelor of Arts, both in criminal justice.
"The advancement of our management team is a direct reflection of their abilities and commitment to our clients. Each of them has demonstrated not only their technical skills, but they also play key roles in the firm's management, training programs and strategic direction," Applied Analysis Principal Brian Gordon said.
In addition to the recent promotions, Applied Analysis has expanded its team with the latest addition:
— Alyson Bettelman, director of dispute analysis: Bettelman was previously part of the Applied Analysis team from 2008 to 2015, where she ascended to a director role in the firm. She subsequently joined MGM Resorts as a senior executive associate to the Office of the President. Bettelman has rejoined the Applied Analysis team to provide technical assistance, guidance and oversight of the firm's litigation support services and dispute analysis group. Prior to initially joining the firm, Bettelman worked for PWC's dispute analysis group for nearly five years. Bettelman earned a Bachelor of Science degree in accounting from The Ohio State University Fisher College of Business and has been a certified public accountant and Accredited in Business Valuations.
Gordon also noted, "As our firm embarks on our 25th year of providing quality research, analysis and reporting on behalf of our clients, we are excited to welcome Alyson back to our team. We look forward to continuing to expand the team with the best and the brightest to further support our clients. Our team members remain our most critical asset."
FINANCE
• Prime Trust, a provider of mission critical financial infrastructure for fintech and digital asset innovators, has announced Jeremy Sheridan, former assistant director of investigations at the Secret Service as vice president, regulatory affairs.
Sheridanjoins an extensive bench of Prime Trust government and regulatory experts from several governmental bodies such as Secret Service and other law enforcement agencies, OCC, SEC Federal Reserve and US Treasury. His responsibilities will be to oversee Prime Trust's regulatory strategies, engage with federal and state agencies, as well as be a regulatory thought leader for the fintech and crypto industries.
With over 20 years of law enforcement experience and leadership in investigations for the United States Secret Service under the Department of Homeland Security, Sheridan has a proven track record of achievement. He began his career in 1997 as a special agent in the Tucson, Arizona resident office. By 2002, he was assigned to the Presidential Protective Division (PPD), where he served under President George W. Bush. By 2008, he joined the supervisory ranks as assistant special agent in charge (ASAIC) of the Human Capital Division. In 2021, he was promoted to assistant director of the Office of Intergovernmental and Legislative Affairs, with oversight of the Liaison Division, Congressional Affairs Program, Homeland Security Program, Privacy Office, and Freedom of Information Act Office.
Just before joining Prime Trust, Sheridan was named assistant director of the Office of Investigations, where he led the global investigative mission of the Secret Service, consisting of 161 offices and over 3,000 personnel.
"Prime Trust is deeply committed to building the highest levels of regulatory, compliance and security controls for the digital asset marketplace," said Tom Pageler, Prime Trust CEO. "With his extraordinary level of regulatory and law enforcement experience, Jeremy will be a critical asset to Prime Trust's leadership team and an advocate for new and evolving technologies in the fintech and crypto space."
Regulated by the State of Nevada, Prime Trust processes hundreds of millions of API calls and settles billions in transactions per month. The world's leading crypto exchanges, lending platforms, digital wallets, payment platforms, ATS's, RIAs, wealth management platforms, broker-dealers, and crowdfunding platforms rely on Prime Trust's institutional grade blockchain technology. Prime Trust's team has extensive regulatory and financial services backgrounds from the OCC, SEC, Federal Reserve, US Department of Justice, US Treasury/Secret Service, JPMorgan Chase, Green Dot, American Express, PNC, Bank of America, and Visa.
HEALTH CARE
• Pacific Dental Services, one of the country's leading dental support organizations, announced the grand opening of Sahara Health Group, a new supported medical practice in Las Vegas. Led by owner physician Elena Garcia, MD, the practice will conduct operations in the same location as Sahara Modern Dentistry. The practice represents the latest development in a series of innovative partnerships initiated by PDS that support medical and dental integration to improve the overall health of patients. Sahara Health Group began operations April 5.
Sahara Modern Dentistry, owned by Lulu Tang, DMD, opened in May 2021. Dr. Garcia and her team hope to improve the overall health of each patient by not only sharing the same clinical space but working collaboratively with dental clinicians to address a patient's medical and dental needs, holistically. This innovative concept increases access to integrated, comprehensive health care by offering primary medical care, oral health care, salivary diagnostics, preventative medicine, chronic disease management all under the same roof. It also enables patients to be seen by medical and dental professionals who understand the critical link between oral health and whole-body health.
This unique partnership furthers PDS's goal to educate others on the link between their oral health and overall health — what PDS and its supported practices call The Mouth-Body Connection. Research shows that harmful bacteria and inflammation in the mouth can indicate and even cause systemic conditions throughout the body. Periodontal disease has been connected to systemic health conditions, such as cardiovascular disease, diabetes, Alzheimer's disease, pre-term/low-weight births and cancer.
Conversely, the link is often bi-directional. Many systemic diseases, conditions and even medications can affect a patient's oral health.
"As leaders in the industry, Pacific Dental Services has long advocated for closer collaboration between dental and medical professionals to improve health outcomes for patients," said Stephen E. Thorne IV, founder and CEO of Pacific Dental Services. "This unique partnership is another important step toward establishing integrated care, enabling patients to receive comprehensive oral health care and medical care in the same location, and bridging the gap between clinicians so they can improve health outcomes for all patients."
"Pacific Dental Services understands that dental care and medical care can no longer be treated as separate entities," Dr. Garcia said. "It's the reason I was drawn to them initially and why I'm proud to partner with them again to improve the overall health of all our patients."
Sahara Health Group and Sahara Modern Dentistry are located at 4950 W Sahara Ave.
LAW
• National civil defense firm Tyson & Mendes LLP announced the addition of Priscilla O'Briant as a partner in the firm's Las Vegas office. O'Briant focuses her practice primarily on insurance coverage litigation, specializing in claims and lawsuits arising from first-party coverage disputes.
O'Briant brings over 15 years of experience and substantial knowledge defending insurers in bad-faith litigation and advising insurers on the duty to defend and claims handling under Nevada law.
"We are eager to bring Priscilla's significant litigation experience and deep knowledge of insurance coverage to our flourishing client base in Nevada," said Strategic Managing Partner Robert Tyson. "Priscilla's addition is important for expanding our bench strength in Nevada and underscores Tyson & Mendes' commitment to growing our team in this important market for our clients."
O'Briant served as a partner for Lewis Brisbois Bisgaard & Smith LLP before joining Tyson & Mendes. In addition to her litigation experience, she has authored coverage opinions for clients and obtained summary judgement in declaratory relief actions on coverage issues. She also has sought and defended recovery of insurance funds through contribution actions.
O'Briant is a member of the Nevada State Bar Association and the Las Vegas Defense Lawyers. She is admitted to practice in Nevada and before the United States District Court for the State of Nevada.
O'Briant obtained her Bachelor of Arts in humanities with a concentration on writing seminars from Johns Hopkins University, and her Juris Doctor from William S. Boyd School of Law.
Tyson & Mendes is celebrating 20 years of protecting its clients' interests and delivering justice both inside and outside the courtroom. With 16 nationwide offices serving 18 states, it is one of the fastest-growing civil defense firms in the U.S. The firm is proud to offer one of the fastest and clearest paths to partnership of any midsized law firm in the U.S.
REAL ESTATE
• Ascent Multifamily Accounting, one of the nation's largest outsourced multifamily accounting firms, has appointed Jarrett Seegmiller, CPA to join its team of esteemed industry experts.
"Jarrett is the perfect addition to our team as we continue our focus on accelerating performance and growth," said Mike Ballard, partner of Ascent Multifamily Accounting. "He brings experience to our team that will help us innovate our strategies on behalf of our clients."
Seegmiller joins the team from his role at an international accounting and auditing firm where he participated in the audit of multiple Fortune 500 companies, including a range of resorts and casinos on the Strip. As part of his responsibilities, he conducted day-to-day public accounting tasks. Prior to his work in accounting and auditing, Seegmiller earned his bachelor's and master's degrees in accounting from Southern Utah University.
In his new role, Seegmiller is responsible for assisting new clients with financial conversions, managing general ledger history and transactions, reviewing financial statements and helping the firm with technological software platform issues.
Ascent Multifamily Accounting is a full-service outsourced accounting and consulting firm that focuses exclusively on the multifamily industry. Its services include human resources, payroll, bookkeeping, account reconciliations, custom reporting, training and development, business transformation and tax credit consulting.
Ascent Multifamily Accounting is a consulting and outsourcing firm focused solely on the multifamily industry and currently manages the accounting for more than 38,000 properties throughout the country.
• LaPour Partners has hired a well-known construction industry veteran as its new vice president of construction for the company's growing portfolio.
Kyle Walker will be in charge of new construction for LaPour's ventures in office, hospitality and industrial projects throughout the Southwest. Walker had served in the construction industry as a project director for ClayCo, as well as a senior project manager for Graycor where he managed over $400M of construction in various product types.
"We are very pleased to be able to bring in someone with Kyle's extensive experience to oversee construction of our projects throughout the region," said Jeff LaPour, president of LaPour Partners. "We had the pleasure of getting to know Kyle when he built our Camelback Collective mixed use project. He is a true professional. A great cultural fit for all."
LaPour's recent announcements included the record-setting sale of an industrial property at Deer Valley airport and the sale of the AC Marriott Hotel in downtown Phoenix. The Las Vegas-based company has been a known entity in the Southwest for years, but has significantly increased its footprint in the past 12 months, particularly in the industrial and hotel sectors with an active pipeline of nearly $500M.