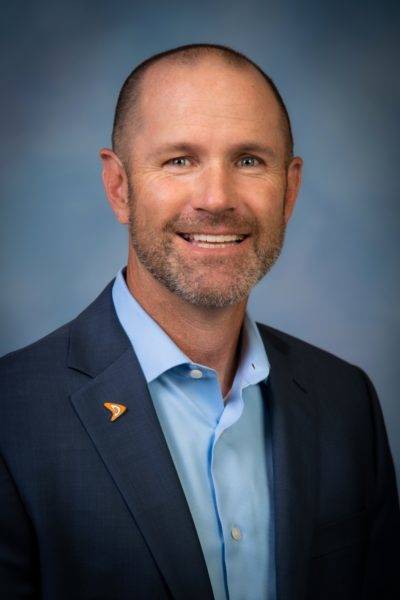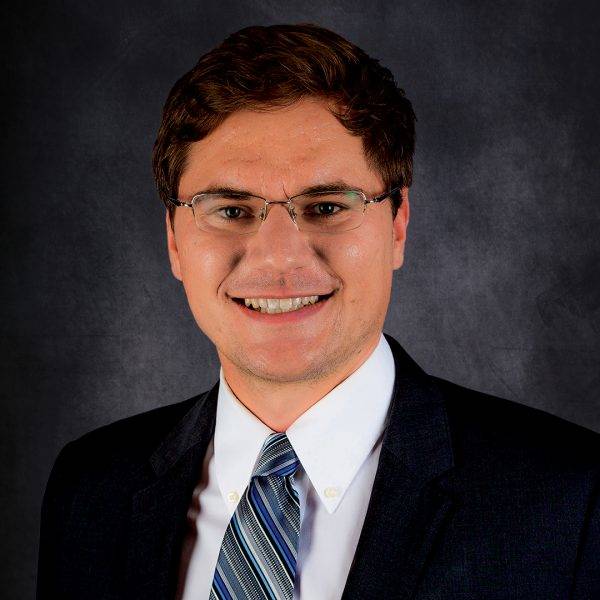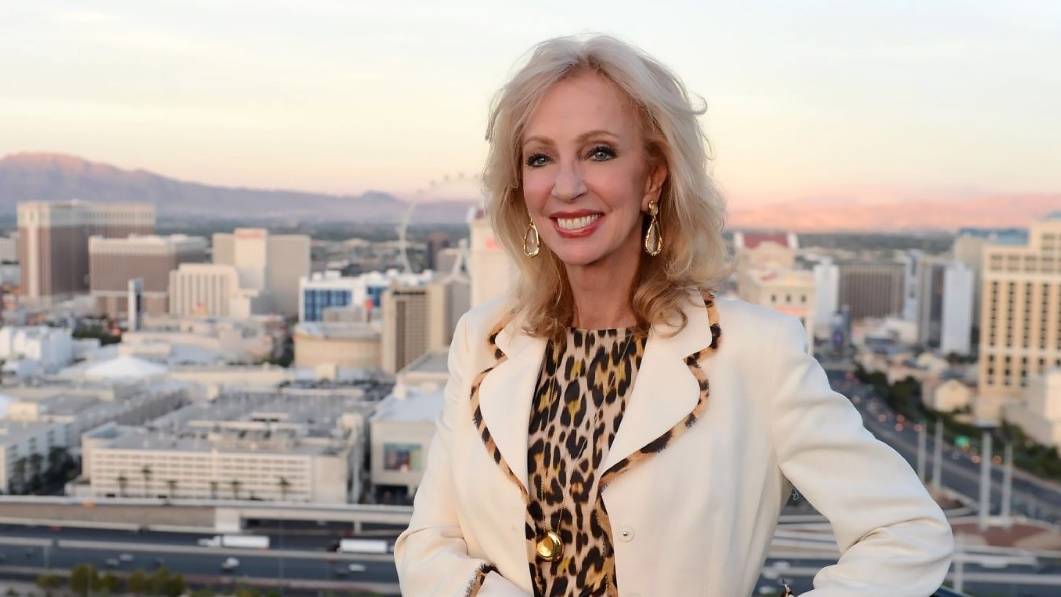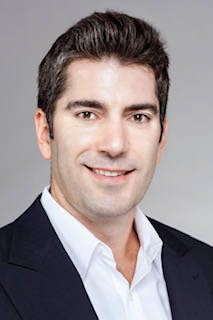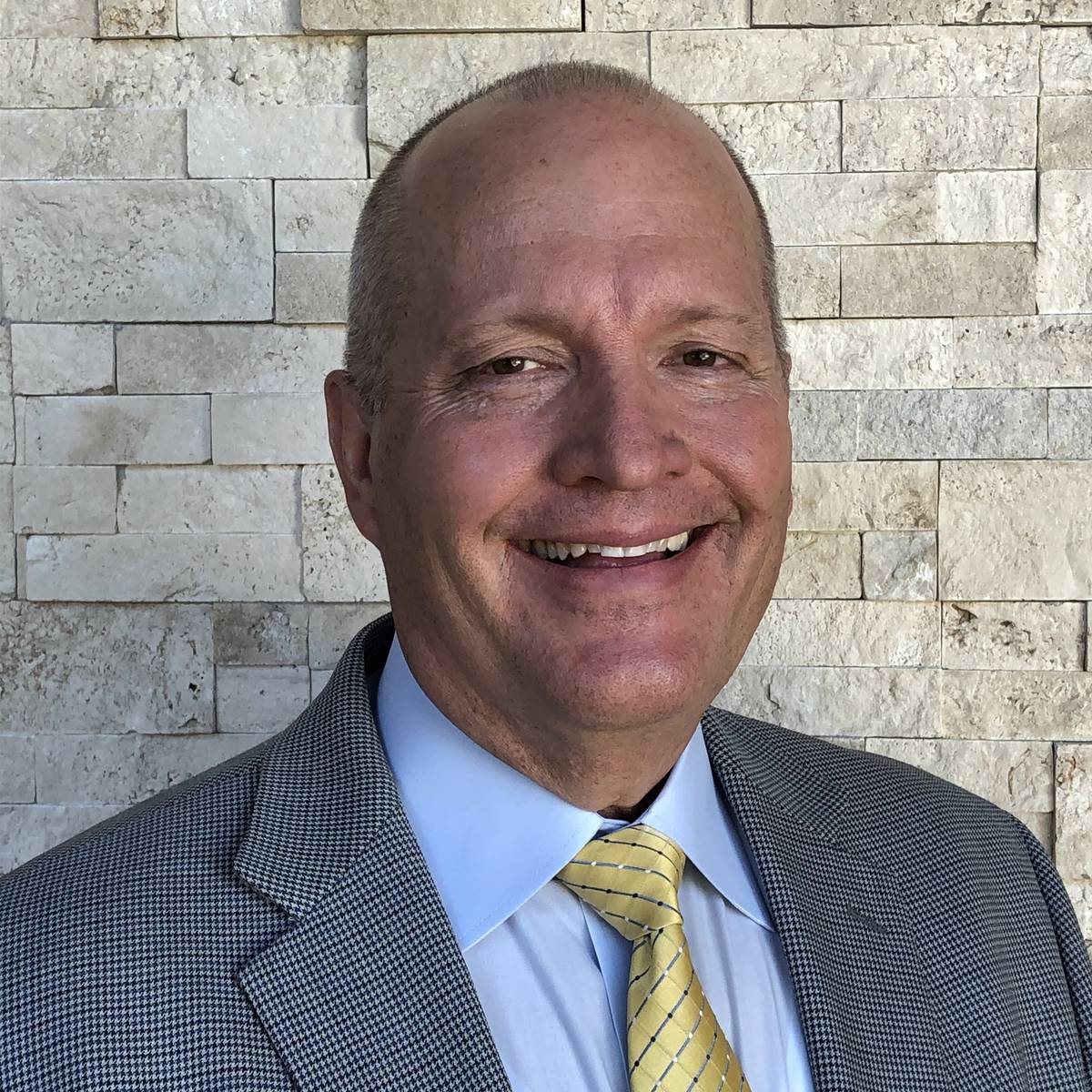 BUSINESS SERVICES
• Arroweye Solutions, the only provider of just-in-time payment cards, production and fulfillment, has promoted two of its longstanding employees to new roles. Former Senior Vice President of sales and business development Mica Moseley has been promoted to chief revenue officer to recognize his success driving record company revenue and increasing Arroweye's client base. Katy Bigelow has been promoted to corporate director, client integration and product development for her achievements bringing new products and new capabilities to market.
"Our team members are our greatest assets. In addition to a combined two decades of loyal service and productivity as part of the Arroweye family, Mica's and Katy's efforts have helped spur growth for our company in what has been particularly challenging year due to coronavirus. While many businesses have been struggling this year, Arroweye has experienced record growth as our entire team helps us continue to produce superior card products that help deliver economic value to communities across the U.S. and beyond," said Peter Krauss, CEO of Arroweye Solutions. "In today's climate more than ever, our on-demand products and services create added value for our clients. Thanks to on-demand, we eliminate the need to create risky and expensive inventory forecasts that can lead to cards sitting around in a warehouse. Our partners appreciate what we have to offer, and we appreciate our team for making it all possible."
During his nearly seven years at Arroweye in his previous role, Moseley led its efforts to drive value and cultivate client relationships. He also leveraged Arroweye's patented Digital On-Demand technology to develop new market opportunities that drove substantial Arroweye growth.
Bigelow, who began working at Arroweye more than 13 years ago as an operations manager, has steadily elevated her contributions and most recently drove organizational growth by providing partners with tailored strategic direction that helped build their businesses and ensured top-notch card products were delivered to end-users.
Arroweye Solutions is a provider of just-in-time payments cards for banks, credit unions, neobanks and other fintech businesses. Arroweye meets new industry demands through innovative technologies and manufacturing processes that provide unmatched flexibility and scalability, cost-effective production and high-quality products delivered with unmatched speed.
LAW
• This October, Arthur Burns joined the Holley Driggs Law Firm team of attorneys as a transactional associate attorney in the Las Vegas office, with experience advising on commercial litigation and employment, family law and immigration issues.
Burns advises clients on a variety of transactional legal matters, including real estate acquisition, contract drafting, secured transactions, formation and management of entities and intellectual property affairs. Before professional practice,Burns owned a small business in Changchun, China, where he developed customized educational programs for Chinese students and professionals teaching them English and preparing them for study abroad programs.
He received his undergraduate degree from Columbia University in political science with a special program in pre-law and his J.D. from William S. Boyd School of Law at UNLV, where he received the James E. Rogers Outstanding Scholastic Achievement Award and graduated Summa Cum Laude with a class rank of 1. During his professional career, he served as a judicial extern to the Hon. Andrew P. Gordon and the Hon. Jennifer A. Dorsey, U.S. District Court of Nevada in Las Vegas, and as a summer clerk for Holley Driggs.
NONPROFIT
• Las Vegas Philharmonic has appointed Tim Robinson to serve as interim executive director. Robinson will lend his production, entertainment and operations expertise while working alongside Chair Jeri Crawford, the staff, musicians and trustees to provide interim leadership and support while the organization conducts a national executive search for a permanent executive director. The LVP has retained HC Smith Limited to assist with an extensive national search to recruit an innovative and highly qualified arts administrator to join and lead the organization.
For more than 25 years, Robinson has worked in executive and administrative roles across a wide range of live performing arts organizations including Cirque du Soleil, The Smith Center for the Performing Arts (Las Vegas), Blue Man Group (New York), Paul Taylor Dance Company (New York), The Joffrey Ballet (Chicago), Ford Center for the Performing Arts/Oriental Theater (Chicago) and Grant Park Music Festival (Chicago). As a freelance producer, he worked on the 2013 and 2018 Star Spangled Spectacular, July 4th Concert and Fireworks events with the Las Vegas Philharmonic, in addition to multiple years with the New Las Vegas Marathon, and for private corporate events on the Strip. Robinson also has worked as a consultant for several nonprofit performing arts organizations on planning, strategy research and capacity-building projects. He is a graduate of the University of Evansville (Indiana) and pursued his masters' degree in classical guitar performance at the University of Cincinnati College-Conservatory of Music (Ohio).
"I am pleased to work with our friend and past collaborator, Tim Robinson, once again and am excited to have him assist the organization during our national search for a permanent executive director," Crawford said. "Tim's extensive experience in entertainment production combined with his deep connection to and with the Las Vegas community will provide a seamless transition as we continue to focus on the music, culture and education."
"I am honored to continue the momentum that has been achieved by the Philharmonic board, staff, musicians, Donato Cabrera and Lacey Huszcza in this critical period of transition," Robinson said. "The LVP has met this pandemic with courage and fidelity in their commitment to deliver music education and virtual programming to the citizens of Las Vegas."
The Las Vegas Philharmonic (LVP), led by Music Director Cabrera, established its presence in Southern Nevada in 1998 and has a roster of 74 dedicated professional musicians. The Las Vegas Philharmonic is a founding resident company of The Smith Center for the Performing Arts and looks forward to returning to the Reynolds Hall stage. As a 501(c)(3) organization, the Philharmonic's community, education and artistic programs are made possible by the generous support of individuals and corporations. Funding to support our organization has been provided by Nevada Humanities through Congress and the National Endowment for the Humanities as part of the CARES Act economic stabilization plan of 2020. Las Vegas Philharmonic's Education programs are sponsored in part by Green Valley Grocery, Cox Communications, CA Hartnell, Nevada Energy and The Bennett Family Foundation.
• Nevada Donor Network Foundation has announced the appointment of Jan Jones Blackhurst as a founding board member. Jones Blackhurst is the former mayor of the city of Las Vegas and a member of the Caesars Entertainment board of directors.
As a member of the NDNF board, Jones Blackhurst's background and leadership experience will help the foundation's mission to maximize the gift of life and health through organ and tissue donation.
Jones Blackhurst brings over 20 years of executive experience from Caesars Entertainment Corp., where she created the casino industry's first regulatory practices for problem gaming. She served as the executive vice president of Public Policy & Corporate Responsibility since 1999 and in 2019, Jones Blackhurst was appointed to Caesars Entertainment's board of directors.
An advocate for workplace diversity and equality, Jones Blackhurst helped Caesars Entertainment earn a perfect score in the Human Rights Campaign Foundation's Corporate Equality Index for 10 consecutive years and led the company's Gender Equity Initiative. She also served as chair of the Caesars Foundation, strengthening communities through philanthropic activities.
Jones Blackhurst has been named chief executive in residence at UNLV's International Gaming Institute. In this position, she is leading the school's efforts to support gender equity through UNLV's "Expanding the Leaderverse" program.
In addition to serving as a board member for NDNF, Jones Blackhurst serves on the U.S. Chamber of Commerce Board of Directors and the Women's Leadership Board at the John F. Kennedy School of Government at Harvard University. She is also chairwoman of the Nevada Resort Association and Las Vegas Stadium Authority.
Jones Blackhurst holds a bachelor's degree in English from Stanford University and attended the University of Southern California's School of Food Marketing Management.
Nevada Donor Network is a federally designated 501©(3) not-for-profit organ procurement organization committed to maximizing the gift of life and health through organ and tissue donation. Established in 1987, Nevada Donor Network is one of only 58 organ procurement organization in the U.S. serving more than 3 million people in Nevada and 110,000 potential transplant recipients across the country. Nevada Donor Network is a member of Donate Life Nevada, an affiliate of Donate Life America, whose statewide efforts encourage Nevadans to register as organ, eye and tissue donors.
REAL ESTATE
• Colliers International | Las Vegas announced its Executive Managing Director Mike Mixer was promoted to Chairman of the Las Vegas office. In this new position, Mixer will take a more active role in client transactions with special interest on the Las Vegas Strip.
Mixer, who co-founded Colliers International | Las Vegas in 1993, served as executive managing director for more than 12 years where he oversaw the day-to-day operations of the firm. He has established himself as a successful broker within several market areas including existing hotels, resort hotel projects, gaming properties, mixed-use and redevelopment sites in and around the Las Vegas resort corridors and the University District.
As chairman, Mixer will still provide guidance to his team and participate in major decisions that relate to the firm. He also will begin taking a more active role in brokering, a specialty he has seen great success in as he has consistently been ranked as a top broker at Colliers International with billions of dollars in real estate transactions.
• Gov. Steve Sisolak announced the appointment of Bryan Cowart and Boyd Martin and the reappointment of Margaret Cavin and Jan Leggett to the Nevada State Contractors Board (NSCB) effective Nov . 1 through Oct. 31, 2023.
"The Nevada State Contractors Board is pleased to gain the experience and industry knowledge of Mr. Martin and Mr. Cowart, while welcoming back Ms. Cavin and Mr. Leggett for another term," expressed NSCB Executive Officer Margi Grein. "As members, we look forward to the contributions and insights gained from Mr. Martin and Mr. Cowart's general contracting backgrounds, and know they will bring a thoughtful perspective to board discussions on contractor licensing, enforcement and protection of the public's health and safety."
Cowart grew up in the construction industry with a family-owned general contracting business in Alaska during the late 1980s and early 1990s. He developed his general contracting experience in commercial construction during the height of the Las Vegas expansion, from 1997-2011, providing management and leadership on multiple ground-up high-rise, low-rise and Strip casino tenant improvements. As president of Harris Associates, his primary role is developing and maintaining business relationships, along with performing pre-construction and oversight on a variety of Harris projects. Recently, Cowart has been focused on overseeing projects on and off the Las Vegas Strip, providing pre-construction and management services for new and past clients looking for new opportunities in the ever-changing 2020 market.
Martin, founder and manager of Boyd Martin Construction LLC, was raised in Las Vegas and earned his bachelor's degree in construction management from Brigham Young University in 1988. In 2003, after having worked 15 years in general contracting for other Las Vegas contractors, Martin independently started Boyd Martin Construction LLC, a general contracting firm that holds a general building and general engineering license in Nevada. His extensive background includes more than 35 years of construction experience and LEED certification. He has served on the board of the Associated General Contractors Las Vegas (now the Nevada Contractors' Association) continuously since 1997 and as the president in 2011.
Cowart and Martin assume the board member responsibilities previously held by Melissa Maguire and Guy Wells. The Contractors Board is composed of seven members, including six licensed contractors and one representative of the public.