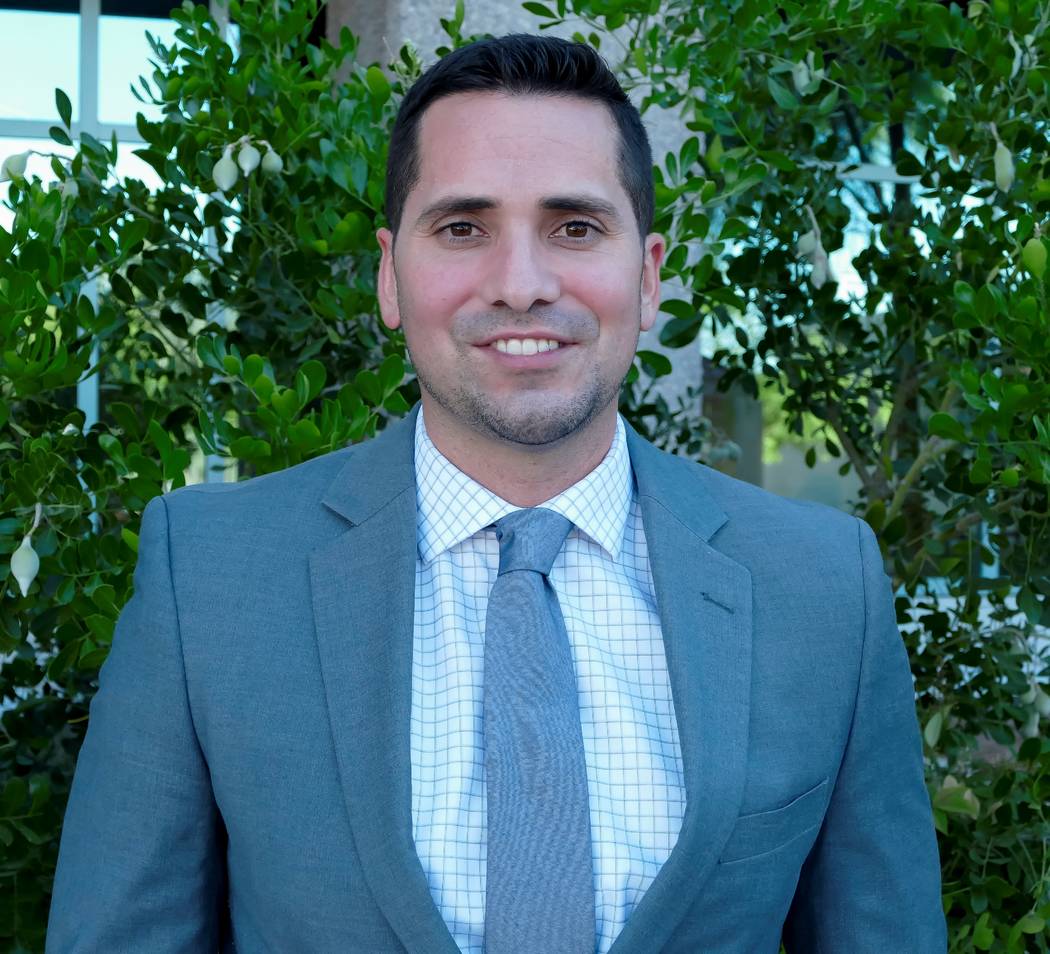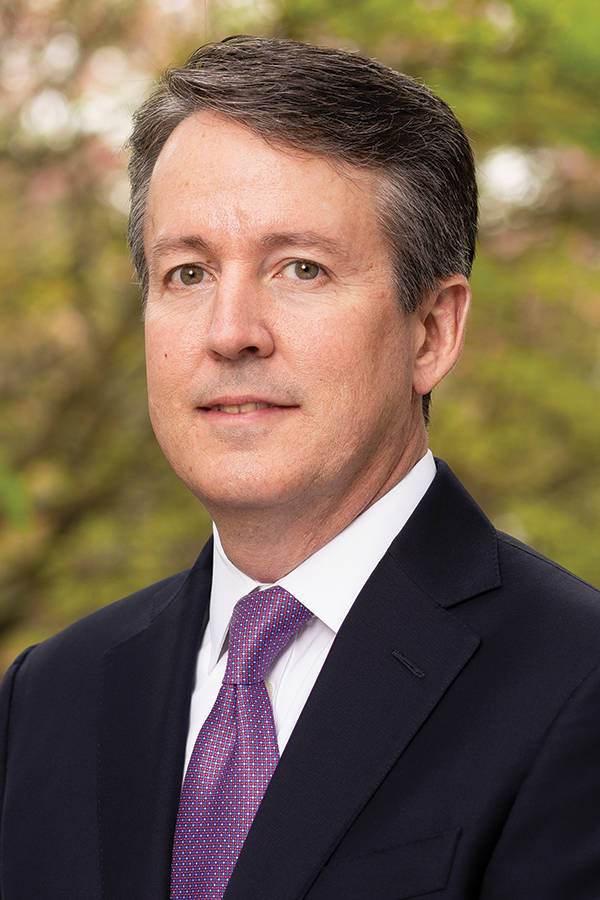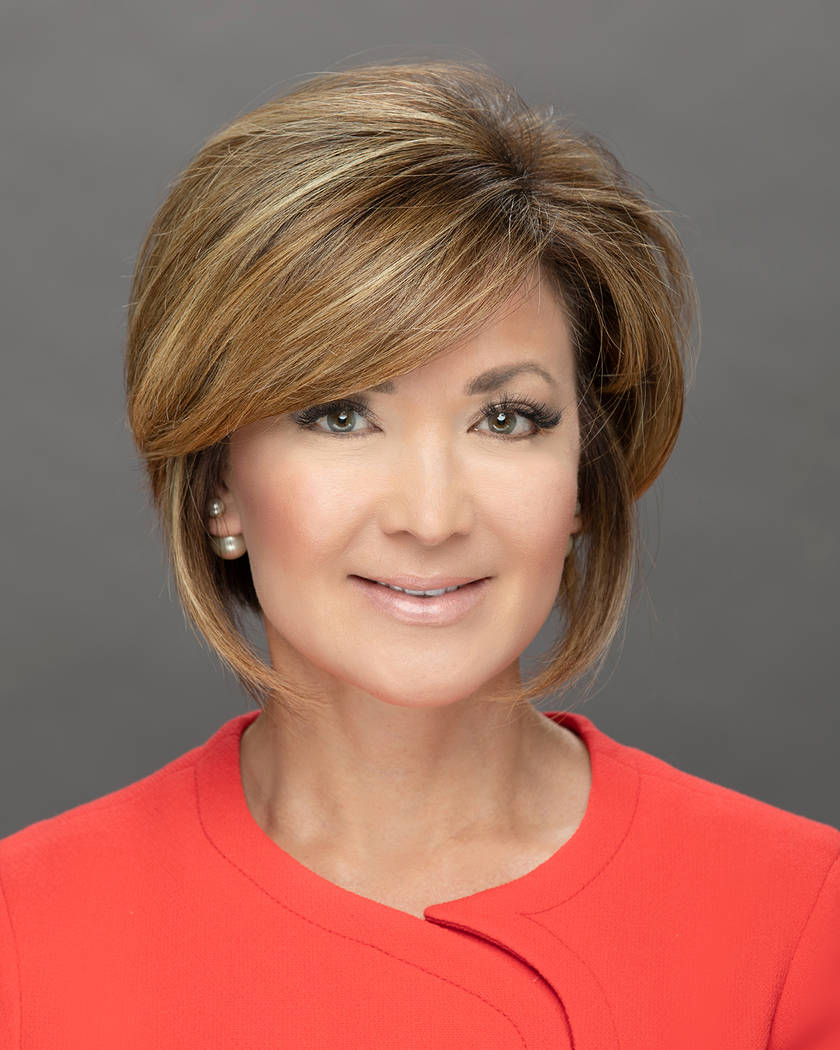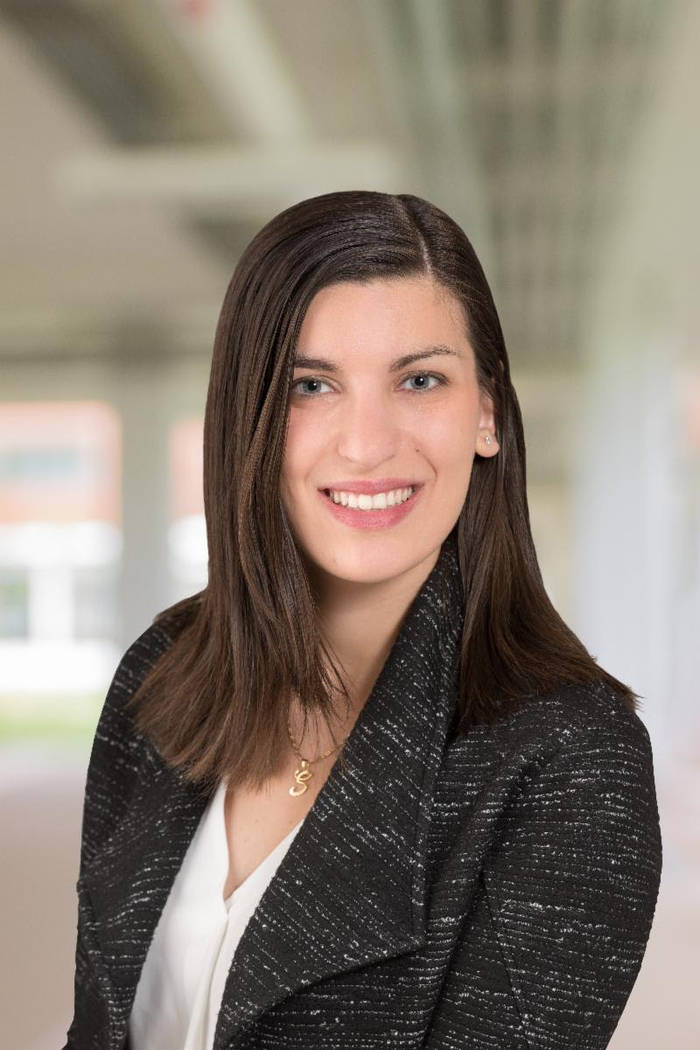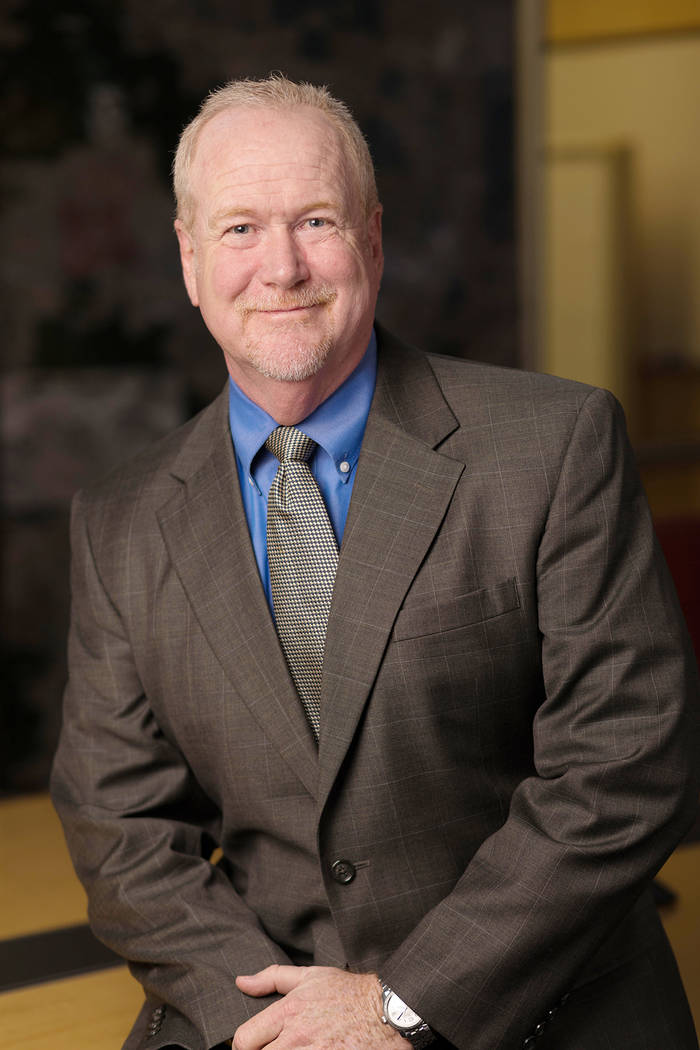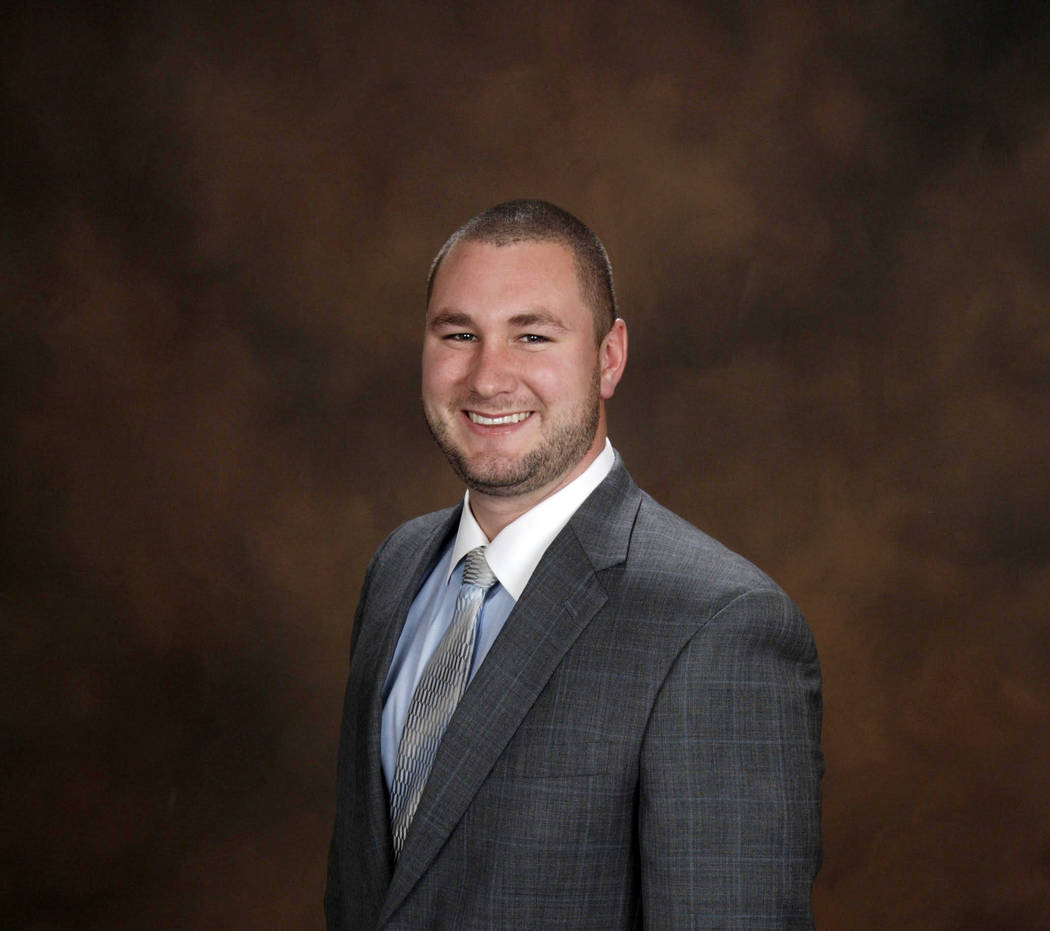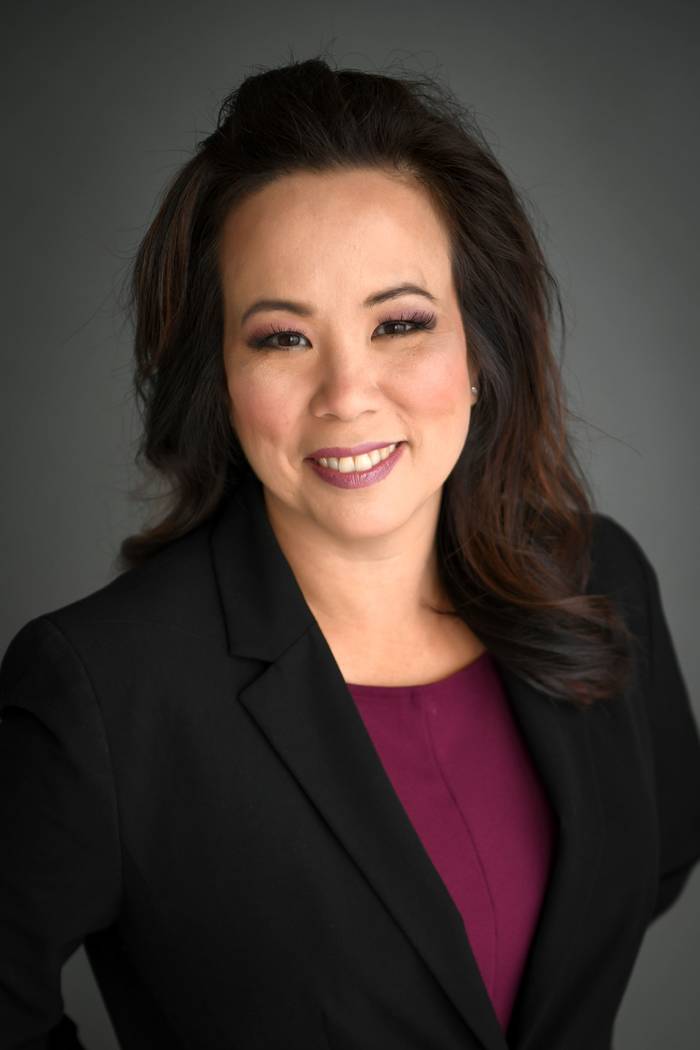 COMMUNICATIONS
• AT&T welcomes Omar Saucedo as the new director of external affairs for Southern Nevada. In this role, Saucedo will lead all external, government and community affairs efforts in Southern Nevada, supporting infrastructure investment and community engagement.
"Omar has built his career serving the people of Southern Nevada," said Stephanie Tyler, president of AT&T Nevada. "His talent and impressive background in government and community affairs make him the natural choice for this role."
Prior to joining AT&T, Saucedo advocated for Las Vegas Valley Water District and Nevada System of Higher Education. His career also has spanned multiple legal positions, including law clerk for the Law Firm of William H. Jackson and roles with the Legal Aid Center of Southern Nevada and Clark County Neighborhood Justice Center.
Saucedo also serves in leadership roles for the Latin Chamber of Commerce and Chancellor's Diversity Roundtable, and volunteers to support homeless youth activities.
"I am honored to lead AT&T's external affairs in the place I was born and raised," Saucedo said. "I look forward to working with local leaders on issues impacting our community, including continuing my work with homeless youth."
Saucedo graduated from William S. Boyd School of Law and holds a Bachelors of Science in business administration — economics from the University of Nevada, Las Vegas. He resides in Las Vegas.
LAW
• Brownstein Hyatt Farber Schreck has announced that William (Bill) J. Downey will join the firm's gaming practice as a shareholder. He will be based in the firm's Atlantic City office and will serve as co-chair of the firm's internationally recognized gaming and sports betting group.
"Bill has a stellar reputation for high-level gaming and regulatory work, making him an outstanding addition to our gaming platform," said Frank Schreck, current chair of the firm's gaming practice. "Recognizing the growth of gaming and potential online gaming on the East Coast, we expanded our physical presence into Atlantic City with the addition of Paul O'Gara and Pat Agnellini about seven years ago. Bill's multijurisdictional practice and extensive online gaming experience is an important extension of our vision and will be a significant asset as we continue to lead the charge in the rapidly expanding online gaming and sports betting markets. With Bill's leadership, we help ensure that Brownstein stays at the forefront of this growing industry."
Downey, with more than 25 years of experience in the Atlantic City and Pennsylvania markets, counsels mid-Atlantic casinos and other participants in the casino and hospitality industries on the regulatory, corporate and real estate aspects of their ventures. He has extensive experience in the prosecution of license applications before regulatory bodies, operational issues and financing transactions and is a trusted advisor on the expansion of gaming both physically and online throughout the East Coast.
Downey received his law degree from Rutgers University School of Law and a B.A. in philosophy from the University of Notre Dame.
NONPROFIT
• Nevada Ballet Theatre, the state's largest professional ballet company and dance academy, announced the addition of Hedy Woodrow as chief philanthropy counsel. Woodrow, a longtime member of the Las Vegas community, previously served on NBT's Board of Trustees from 2015-2018.
In her new capacity with NBT, she will oversee major gift initiatives and fashion and retail partnerships that help build visibility and brand awareness for the company.
Formerly senior vice president of retail for Wynn Resorts, Woodrow possesses an extensive background in sales and development. As a leader in the fashion and retail industry, she provides guidance and consultation to for-profit and not-for-profit companies, both nationally and internationally.
In addition to lending her time and talent to NBT as a member of the board of trustees and the annual Black & White Ball Committee, Woodrow served as an ambassador for many local charities including Nathan Adelson Hospice, Opportunity Village, United Way Women's Leadership Council and the Greater Good Council. In this capacity, she developed strong partnerships between the nonprofit community and the city's retail and entertainment industries.
"Hedy's proven leadership skills and business acumen coupled with her passion for arts and education will be a valuable asset in the growth of our organization," said Executive Director and CEO Beth Barbre. "With her commitment to cultivating and sustaining relationships, Hedy's core values align well with our mission to bring dance to the widest possible audience."
REAL ESTATE
• Burke Construction Group has announced the addition of Stefanie Fassbender in the capacity of virtual design and construction manager. Fassbender attended the University of Wisconsin, Madison where she received her Master of Science in civil engineering with a specialization in construction engineering and management.
Seeing the tremendous value that virtual design and construction has in the future of the construction industry, Burke has continued to invest in this innovative department. As the manager of VD&C, Fassbender is responsible for creating a multidimensional digital representation of projects, which will be accomplished by providing clash detections, model coordination and construction sequencing. The VD&C department will be able to give clients, architects and contractors more insight into the project through renderings, animations and virtual walk-throughs of the space.
• Dermody Properties announced that West Region Development Director Brendan Egan has been promoted to the role of vice president and national account manager at the company. Dermody Properties is a national private equity real estate investment, development and management company focused exclusively on the logistics real estate sector.
In his enhanced role, Egan will be responsible for growing relationships with companies looking for logistics properties and with industrial brokers across the nation. He will be working with Dermody Properties' Senior Vice President Jeff Zygler on national development initiatives and will also be focused on sourcing build-to-suits for customers.
As one of the company's longest-standing team members, Egan has more than 30 years of industrial real estate experience to help shape even more customer-centric initiatives while working closely with partners across the country.
Egan is active in the industrial and commercial real estate community, and is a member of the Council of Supply Chain Management Professionals (CSCMP), Industrial Asset Management Council (IAMC), Warehousing Education and Research Council (WERC), Southern Nevada Society of Industrial and Office Realtors (SIOR), and the Northern and Southern Nevada chapters of NAIOP (National Association for Industrial and Office Parks).
Before assuming the position of vice president and national account manager, Egan was the director of development in the West Region at Dermody Properties, overseeing the region's acquisitions, developments and planning. Egan first joined the Dermody Properties team in 1988. Following a 12-year period in which he owned and managed his own real estate development company, he returned to Dermody Properties in 2012. Egan has managed the development of several million square feet of industrial facilities throughout his career.
"We are excited to have Brendan in this enhanced role," said Douglas A. Kiersey Jr., president at Dermody Properties. "He has been a strong leader at Dermody Properties for many years. We look forward to using his expertise as we further enhance our customer service."
• Dermody Properties also hired Matthew Duplantis, a commercial real estate veteran with experience in industrial asset management and leasing, as the company's senior vice president for its western region. Dermody Properties is a national private equity real estate investment, development and management company focused exclusively on the logistics real estate sector.
Duplantis will be based in the Reno office, and will be responsible for helping to identify potential developments and acquisitions, as well as leasing and asset management for projects in Nevada.
He has served as vice president of GLP US, and was responsible for the industrial portfolio in Reno, Las Vegas and Denver. Duplantis was responsible for lease negotiations and strategies, buyout negotiations, leasing budgets, tenant improvement budgets and allocations. He also oversaw the property management team, and the company's identification of multiple acquisition opportunities. Prior to his senior role at GLP, he served as project director at Trainor & Associates.
Duplantis holds a master's degree in finance and a Bachelor of Art in pre-law from the University of Nevada, Reno.
"Matt is an experienced industrial real estate professional with a wide network of relationships," said Elizabeth Kauchak, Dermody Properties' chief operating officer. "Dermody Properties will greatly benefit from his talents and insights."
• Grand Canyon Development Partners, a Las Vegas-based construction and real estate development and construction management company, has hired Lisa Schock as a project manager.
Schock brings 17 years of experience of successfully delivering professional architectural, interior, engineering, FFE and constructions services for higher education and private sector projects to GCDP. Her experience includes a variety of project types, complexity, schedule and budget restraint and sizes, ranging up to multimillion dollar projects with design-bid-build, design-build and construction manager at risk delivery methods.
"We are thrilled to have Lisa join our team," said Sam Nicholson, president of GCDP. "The depth of her experience with construction, design, planning and architecture will help us elevate our ability to comprehensively service our clients and offer them a broad range of solutions for their projects."
Schock will oversee the management operations of different projects. She is currently managing the Ariva Luxury Apartments, a project with 500-plus units on a 30-acre site in design, and assisting with the Credit One Bank, phase two building that is in the contractual stage.
Schock began her career as project director managing architectural, interior and planning projects for the city of North Las Vegas, the city of Las Vegas, Clark County, the city of Henderson and McCarran International Airport. She later served as project manager for the University of Nevada, Las Vegas, where she oversaw 66 large projects. At the University of California at Irvine she managed the construction of a $130 million, 202,000-square-foot Interdisciplinary Science and Engineering Building.
Schock has a Bachelor of Arts in speech and a Master of Architecture, both from the Universityof Hawaii at Manoa.