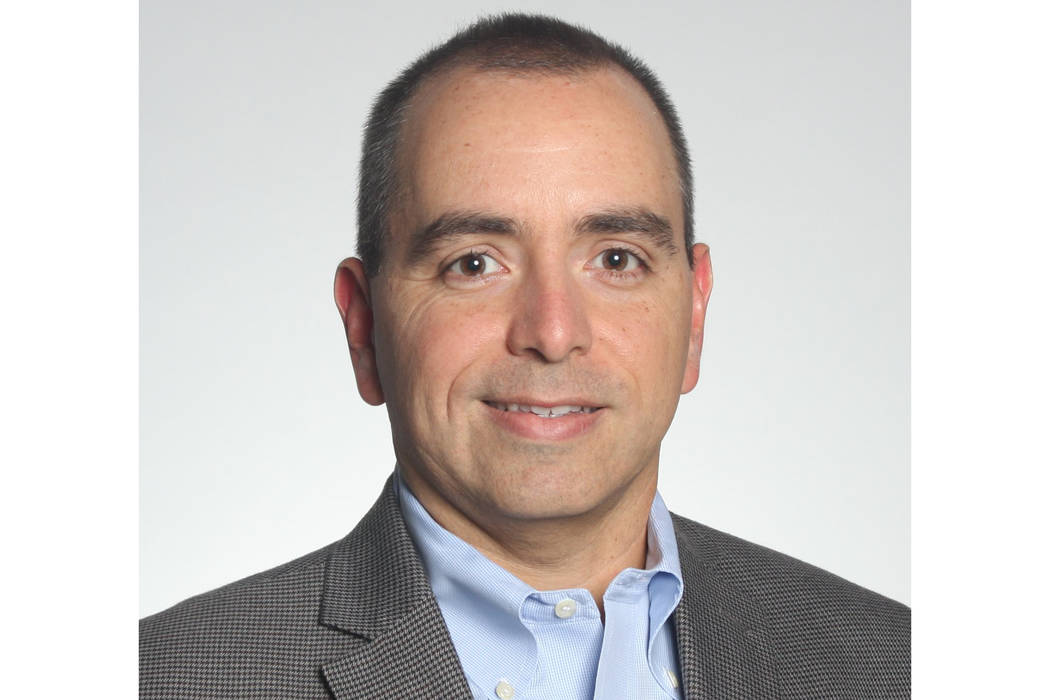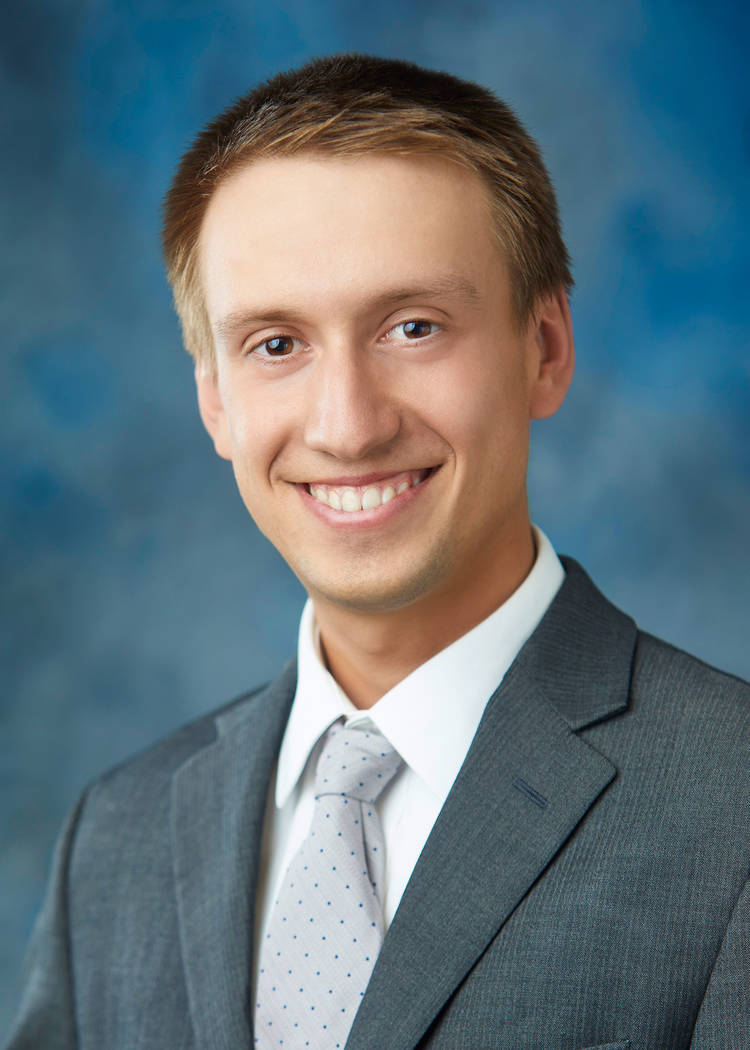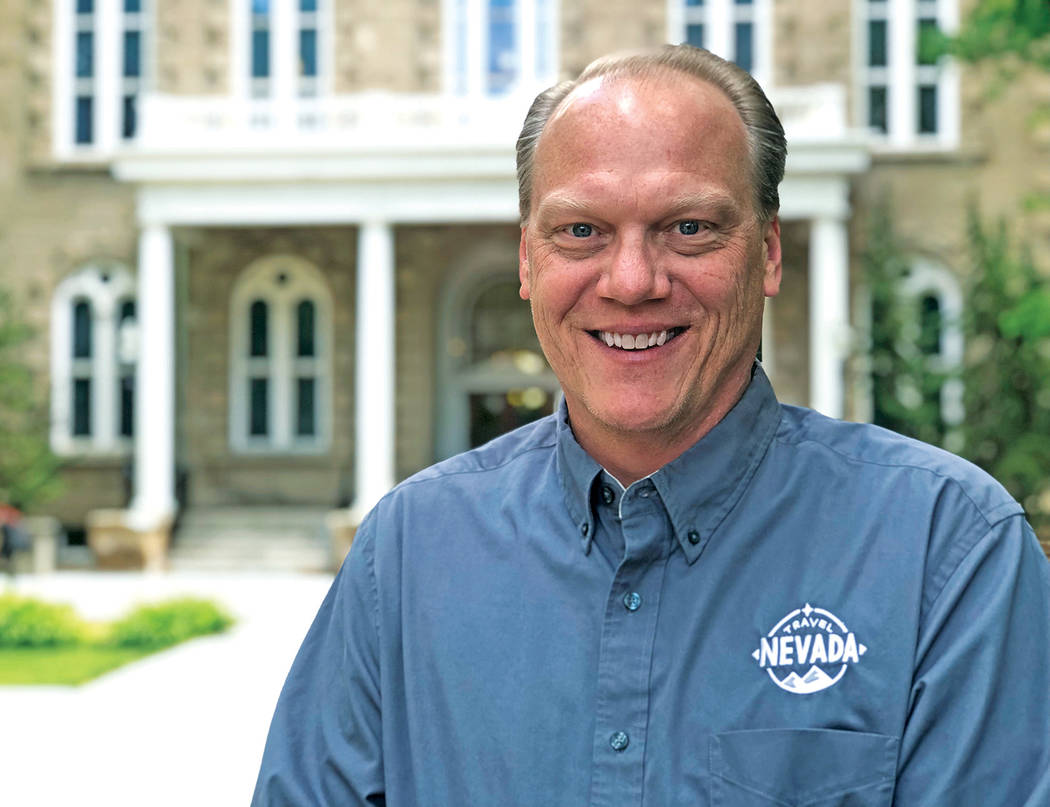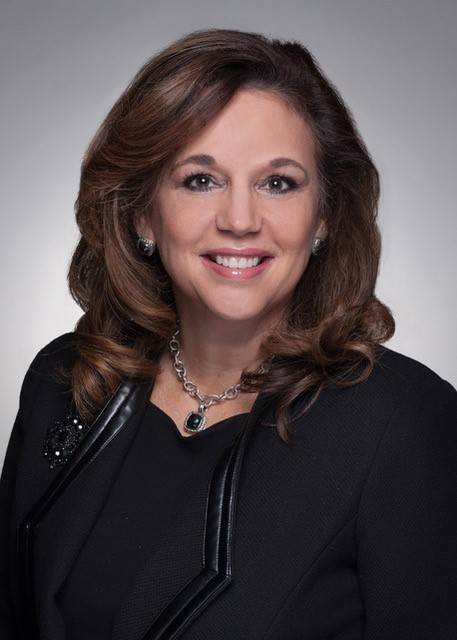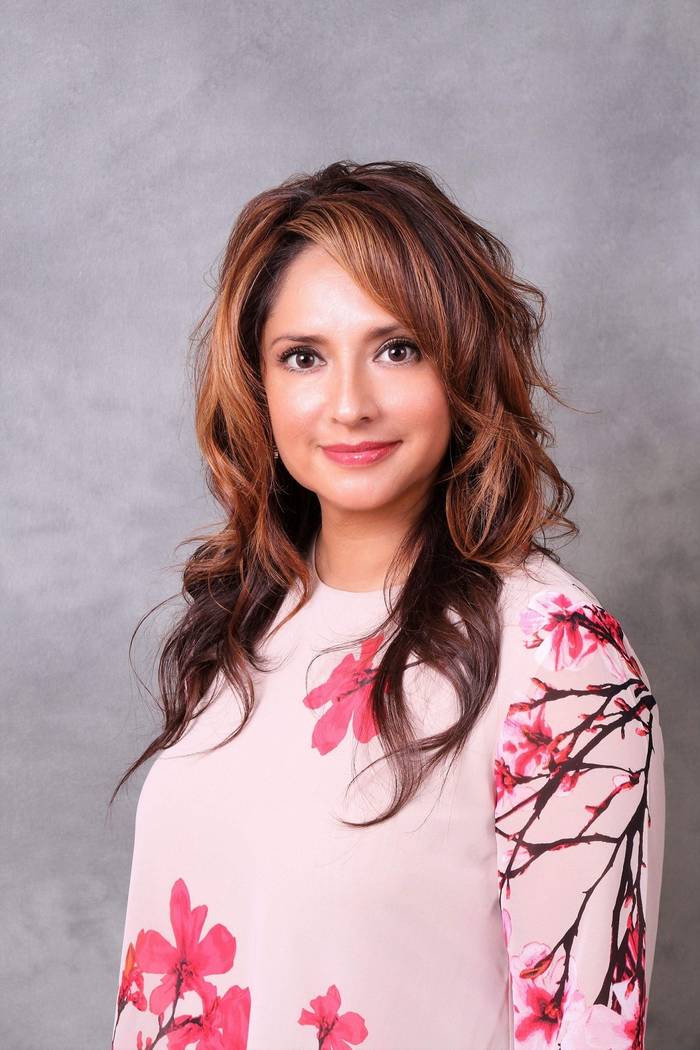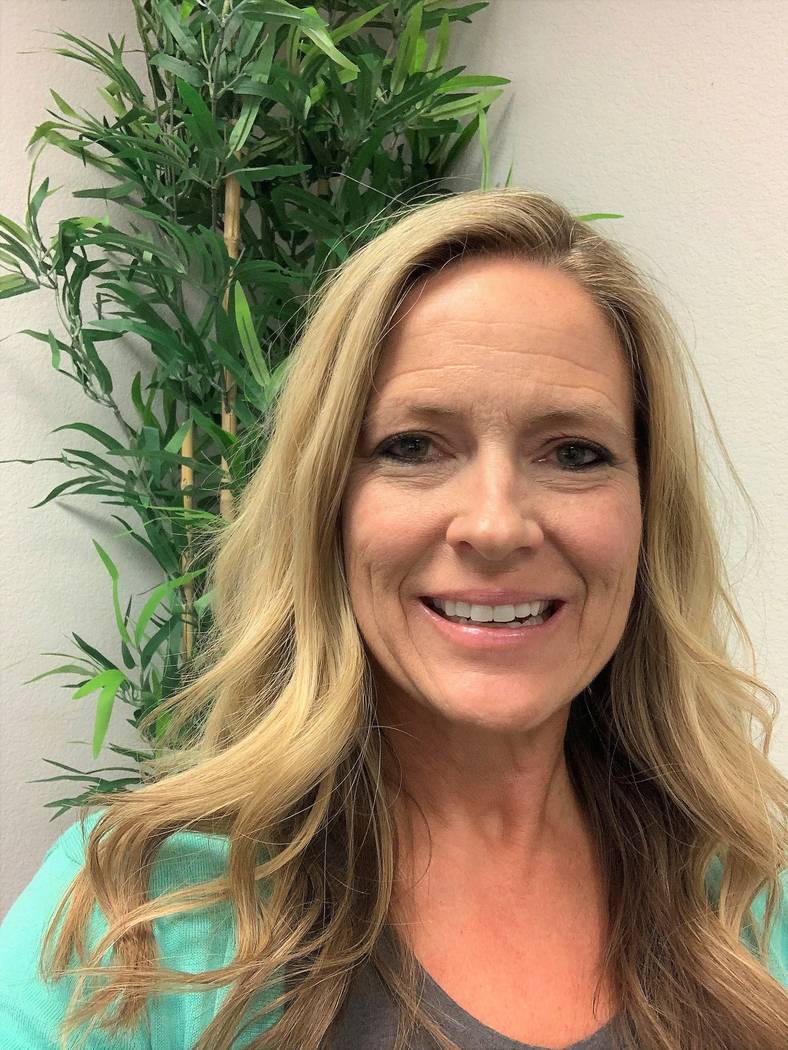 COMMUNICATIONS
• AT&T has hired Jose Espinel as the new assistant vice president of sales and distribution for Las Vegas and San Diego. In this position, Espinel will oversee all AT&T-owned-and-authorized retail locations throughout the Las Vegas and San Diego markets.
Espinel started with AT&T in 2001 and has served in multiple leadership roles in a variety of departments, including sales, strategy, marketing, global business services, financial planning and analysis and international operations planning. Prior to his new role, Espinel was assistant vice president of marketing for DIRECTV Latin America, where he led the planning and execution of pan-regional advertising and marketing projects.
"Jose brings a wealth of experience from his various roles within the company," said Terry Stenzel, vice president and general manager, AT&T Southwest. "His talent and knowledge make him a great fit to lead our teams in Las Vegas and San Diego. We're lucky to have him."
Outside of AT&T, Espinel served on the board of directors of the Charlotte Community ToolBank and has been actively involved with several nonprofit organizations, such as Junior Achievement, American Red Cross, Leukemia and Lymphoma Society and Georgia Hispanic Chamber of Commerce.
Espinel received a Master of Business Administration from the MIT Sloan School of Management in Cambridge, Massachusetts, and a Bachelor of Science in electronics engineering from Universidad Simon Bolivar in Caracas, Venezuela.
ENGINEERING
•Geotechnical & Environmental Services Inc. President Greg DeSart announced Dylan Gruse has been named staff geologist with the GES Las Vegas office.
"We are very excited to have Dylan on our team. His enthusiasm and dedication to his craft is to be admired." DeSart said.
GES is a full-service, Southern Nevada engineering firm focusing on geotechnical, environmental, materials testing and construction inspections. In addition, the company offers drilling support for the design, construction and maintenance of public infrastructure and private development. GES is regularly recognized as one of the best companies to work for.
GOVERNMENT
• The Nevada Division of Tourism (TravelNevada) has promoted Christian Passink to director of sales and industry partners. In this position, Passink will oversee all efforts to promote the Silver State to international visitors as well as supervise TravelNevada's rural outreach and grant programs.
"Christian's deep knowledge of Nevada and his broad experience in the hospitality industry will serve him well in this position, which is key to bringing international visitors to the state," said Brenda Nebesky, TravelNevada acting director. "With Christian in this important leadership position, the agency will advance its mission to promote statewide tourism and enhance the economic vitality of Nevada."
Prior to becoming director of sales and industry partners, Passink served TravelNevada as an international market manager, where he had direct responsibility over the agency's international promotional efforts in France, German-speaking Europe, the United Kingdom and the northern European countries.
He began his career with TravelNevada in 2008 as rural programs manager, where he gained a significant amount of in-depth knowledge of Nevada and all that it has to offer visitors from around the country and the world. Passink came to Travel Nevada with an extensive background in the resort management and hospitality industry, managing luxury resorts in the Lake Tahoe area.
HEALTH CARE
• Nathan Adelson Hospice has announced that Karla Perez has joined the board of trustees of Nathan Adelson Hospice.
"Karla Perez has distinguished herself through her accomplishments, compassion, and service to our community," said Carole Fisher, president and CEO of Nathan Adelson Hospice. "Her deep experience in the complexities of delivering superior health care will be especially valuable as we grow and prosper in the years ahead."
For more than 35 years, Perez has worked in the Las Vegas community, responsible for a variety of roles, ranging from business development to overall hospital operations. In her current position as regional vice president of Universal Health Services, she oversees the operations of Spring Valley, Summerlin, Desert Springs, Valley, Centennial Hills and Henderson Hospital Medical Centers in Las Vegas, Desert View Hospital in Pahrump and Northern Nevada Medical Center in Sparks, Nevada.
Perez is a respected leader and board member of numerous community organizations and a recipient of many prestigious awards. She is a graduate of the University of Wisconsin — Milwaukee and received her master's degree in health care administration from the University of St. Francis.
NONPROFIT
• Dr. Phil Tobin, chairman of the board of trustees for The Shade Tree, a 24-hour accessible shelter for women and children in crisis, announces the appointment of Linda Perez as executive director.
Perez brings to the job more than two decades of leadership experience in the nonprofit sector, most recently serving as executive director of St. Jude House in Crown Point, Indiana, a 24-hour shelter providing services to victims of domestic violence and sexual assault, along with their dependent children. She also served as director of guest services for Family Christian Center in Munster, Indiana.
In her role at The Shade Tree, Perez is responsible for overseeing all aspects of the organization, including development and fundraising, finances, programming, marketing, public relations and community relations and management of facility operations.
"Linda brings years of experience to The Shade Tree," Tobin said. "She well understands the needs of homeless and abused women and children and exudes an unyielding passion and commitment to help the many women and children who come to our shelter in their greatest time of need. In just a few months, Linda has already had a positive impact on our organization and the staff. We are confident in her ability to carry out The Shade Tree's mission to provide safe shelter to our clients, and ensure they receive life-changing services that promote stability, dignity and self-reliance."
"I am honored and humbled to be named the executive director for The Shade Tree," Perez said. "It was particularly inspirational to join the organization just as it received its most significant transformation since inception via a $2.5-million renovation from Wynn Las Vegas and its community partners. I know there is still much work to be done and the need for our services continues to grow. I look forward to working with my team on continuing to better the lives of our clients and prepare them to reenter society with the independence, stability and dignity they deserve. I also look forward to being a part of the thriving Las Vegas community and am grateful for this opportunity."
Perez has often been recognized for the difference she's made in her nonprofit communities and for lending a voice to the women and children affected by domestic violence. In 2018, she was named a finalist for the Up and Coming Most Influential Women in Nonprofits by Northwest Indiana's Influential Women Association. Perez earned her Master of Business Administration and a Bachelor of Science in marketing at Purdue University, Hammond, Indiana.
• The Nevada Forum of the International Women's Forum, an international organization of the world's women of significant and diverse achievement, announces its 2019-2020 officers and board:
Officers:
• President: Julie Murray, Moonridge Group
• Vice President: Mary Simmons, NV Energy, retired
• Secretary: Tina Quigley, RTC of Southern Nevada
• Treasurer: Sallie Haws, Haws Family LLC
• Immediate Past President: Valerie Glenn, The Glenn Group, retired
Board Members:
• Ann Bersi, Nevada Tax Commission
• Angela Edgeworth, pediped Footwear
• Julie Gilday-Shaffer, JGS Group
• Linda Harris, Sounding Board LLC
• Kara J. Kelley, The Kelley Co.
• Stephanie Maddocks, Power Strategies
• Fafie Moore, ERA Brokers Consolidated
• Pat Mulroy, Sustainable Strategies
• Miriam Shearing, Nevada Supreme Court
• Lori Tuntland, Wells Fargo, The Private Bank, retired
The International Women's Forum was founded in 1982 in the United States. It has grown across six continents into 34 nations. There are nearly 7,000 women leaders participating in Africa, Asia, the Caribbean, Europe, Latin America, the Middle East, Australia and North America. Membership in IWF is by invitation only and is influenced by definitive international standards. Members are committed to bettering global leadership, today, and cultivating women leaders of tomorrow. The IWF sponsors two global leadership conferences each year.
The Nevada Forum of IWF has more than 90 members from Northern and Southern Nevada, the Nevada Forum of IWF provides a platform for women leaders to meet among their peers in a noncompetitive environment where meaningful friendships and alliances can form and grow.
REAL ESTATE
Grand Canyon Development Partners, a Las Vegas-based construction and real estate development and construction management company, has announced the addition of Melissa Jamvold as design manager for The Drew Las Vegas.
"I am delighted to welcome Melissa to our group with her exceptional talent and creative experience," said Sam Nicholson, president of GCDP. "Her addition is part of our continued goal to provide comprehensive design services, company leadership, and to build upon our diversity and our expertise in construction management."
Jamvold has been active in both the high-end hospitality and residential design sectors for nearly 20 years. With a Master of Arts degree from Savannah College of Art and Design, she has worked as an owner's representative through Upper Deck and has a vast amount of experience with design/build projects of all kinds.
Jamvold previously held design positions with several local companies, including The Siegel Group and Luxy Interiors, where she was the acting design manager. In addition to these roles, she has served as adjunct faculty for Rocky Mountain College of Art and Design since 2014, where she actively teaches and has written CIDA-accredited curriculum.
WASTE MANAGEMENT
• Western Elite, the Southern Nevada leader in construction waste and recycling, announced the recent promotion of Shannon Durbin to director of Human Resources. In her new role, Durbin will oversee the administration, coordination and evaluation of human resources services, policies and programs in order to accomplish the company's organizational goals.
"Over the past four years, Shannon has served in another role with our company and has been a wonderful asset to the Western Elite family," said Scott Seastrand, vice president of Western Elite. "We are excited about her promotion and the new areas for her to take on and accomplish."
During her tenure with the company, Durbin has served in multiple roles in various departments, including finance and human resources/payroll. Prior to joining Western Elite in 2015, she spent five years at the Charter Bus Co. in Las Vegas, where she worked as human resources director.
Durbin attended Brigham Young University and the University of Nevada, Las Vegas.
She has three sons in college, and resides in Henderson with her husband.