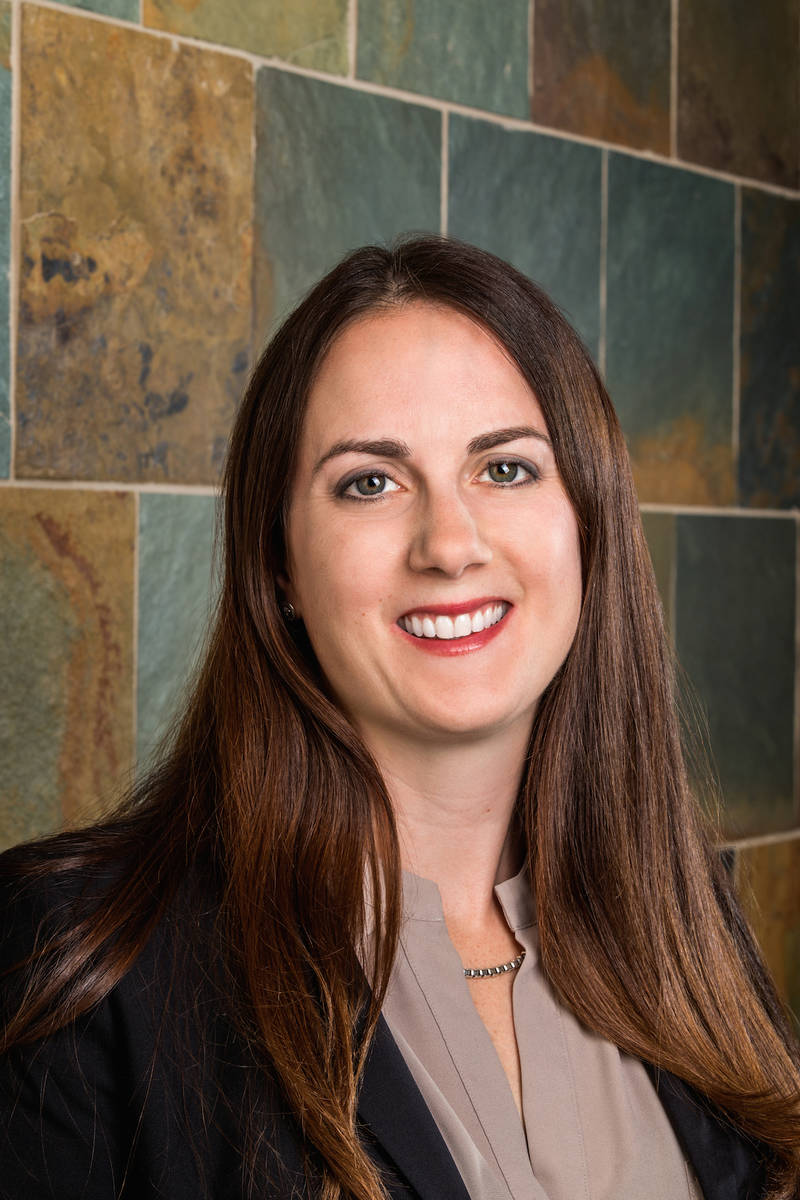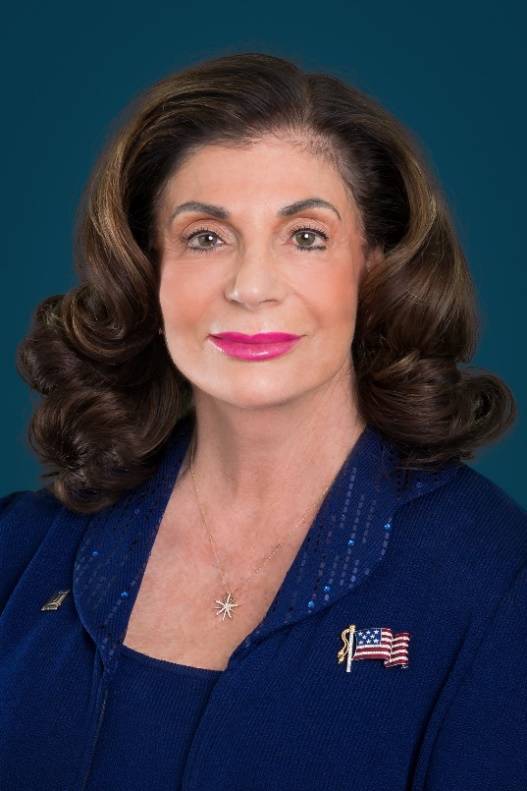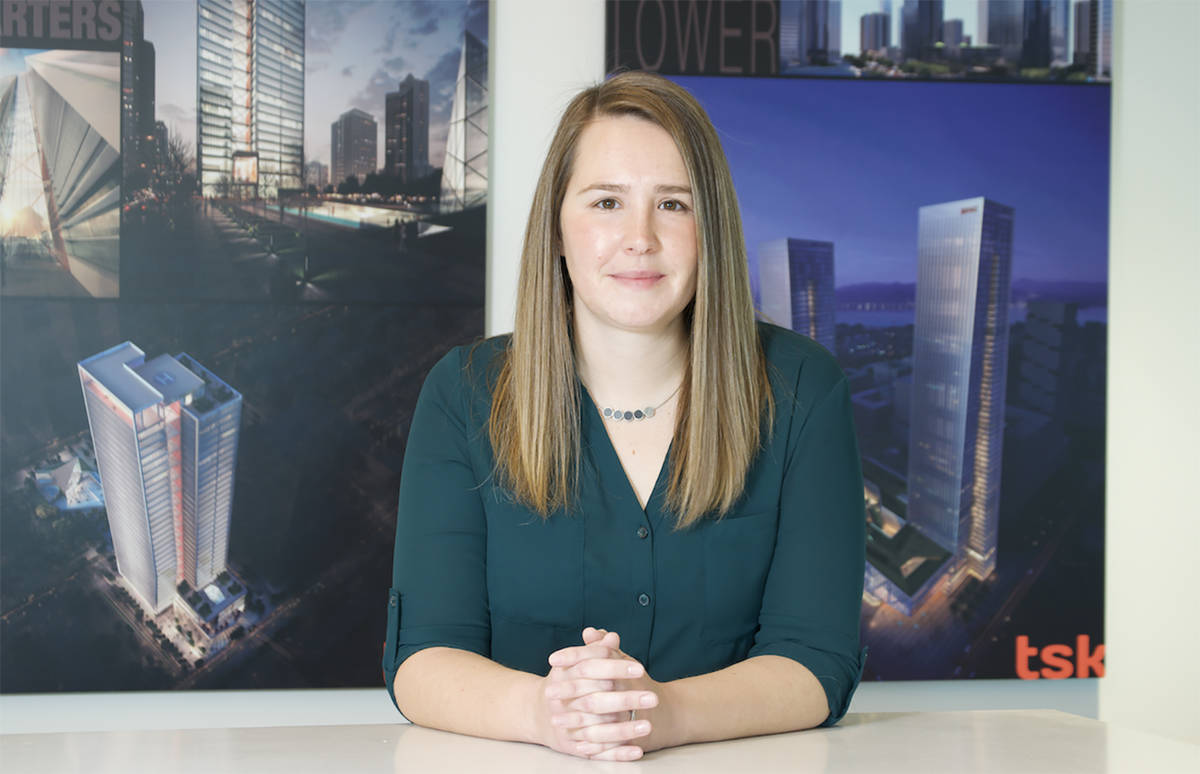 EDUCATION
• Jennifer Braster, co-managing attorney of Naylor & Braster Attorneys at Law, has joined the board of directors for the recently approved Sage Collegiate Public Charter School in Las Vegas. Braster is a founding board member and vice chair of the board.
Sage Collegiate is seeking a location in central Las Vegas where there is a greater need for charter schools. "
If you look on a map, there is a 'donut effect' with charter schools located around the perimeter of Las Vegas and a lack of charter schools in central Las Vegas," Braster said. "We are looking to serve the community in zip codes 89107, 89108 and 89146."
For 20 of the 28 public schools in zip codes 89107, 89108 and 89146, Braster said nearly all of the students qualify for free or reduced lunches. At least half of the students at the remaining eight schools qualify for free or reduced lunches.
Sage Collegiate will begin as a K-2 school with a capacity for 168 students. According to the school's educational plan, Sage Collegiate will extend to K-8 over the course of six years with a capacity of 520 students. Among several perks of enrolling, the school will offer an extended school day and high-quality technology for each child.
Braster's work with Sage Collegiate is among a long list of outreach and recognition in the community throughout her career. Braster serves on the Nevada State Board of Oriental Medicine, previously served on the board of a local animal rescue and has been repeatedly recognized as a top attorney in the state, having been named to the Super Lawyers' list of exceptional Nevada attorneys every year since she was first recognized as a Super Lawyers Rising Star in 2010.
NONPROFIT
• Local attorney and community organizer Athar Haseebullah, Esq. has been named the new executive director of the American Civil Liberties Union of Nevada and will assume leadership of the organization effective Jan. 19. Haseebullah is the first person of color to lead the nonprofit since its founding in 1966.
Haseebullah brings a breadth of litigation, policy and organizational leadership experience to the ACLUNV. He most recently served as general counsel and director of strategic initiatives for Opportunity 180, a Nevada nonprofit focused on improving education quality in Nevada. Prior to his tenure with Opportunity 180, Haseebullah served as the Regional Transportation Commission of Southern Nevada's senior government affairs and legal administrator. Haseebullah also spent several years as a litigator for both Legal Aid Center of Southern Nevada and the City of New York.
Haseebullah is a graduate of Howard University and Howard University School of Law. His organizational affiliations include his service as secretary for the Urban Chamber of Commerce, president of the local alumni chapter of Alpha Phi Alpha Fraternity Inc., a member of the board of directors for the Interfaith Council of Southern Nevada, chairperson for the Masjid Ibrahim, and service with various other organizations. Haseebullah is a practicing Muslim whose parents immigrated to the United States from Pakistan.
• Nevada Donor Network (NDN) has announced the appointment of Shelley Berkley to the Nevada Donor Network Foundation (NDNF) board as a founding board member. Berkley's multiple decades of experience in government and leadership will be an asset as she supports the foundation's mission to maximize the gift of life and health through organ and tissue donation.
Berkley is the chief executive officer and senior provost for Touro's Western Division, where she serves as the administrative and academic head of the Nevada and northern California campuses of Touro University. Berkley oversees two of the fastest-growing medical schools in the Western United States, as well as allied health science and education programs.
Prior to joining Touro in 2014, Berkley served the state of Nevada in the U.S. House of Representatives from 1998 to 2013. She was the first woman to serve her district and held the position for seven terms.
Among Berkley's proudest accomplishments during her time in Congress was building the new Veterans Administration medical complex in Southern Nevada to provide quality health care to the veterans in our community. She was a vocal supporter of providing more funding for graduate medical education (residencies), and an advocate for reforming our nation's health care system.
In addition to serving as a founding board member for NDNF, Berkley is serving on numerous local and national boards, including: The Anti-Defamation League, National Osteoporosis Foundation, Las Vegas Global Economic Alliance, and The American Lung Association.
Berkley was appointed and twice elected to the Nevada State Board of Regents, which governs and sets policy for the Nevada State System of Higher Education, serving from 1990 to 1998. She served as vice chairman and fought to keep tuition costs low and to create a law school at University of Nevada, Las Vegas.
Prior to this, Berkley was an attorney for the Nevada State Commerce Department, in-house counsel for Southwest Gas Corporation, and vice president for Government and Legal Affairs for the Sands Hotel in Las Vegas.
In spring 2016, Berkley received the Distinguished Nevadan Award, the highest honor bestowed by the Nevada System of Higher Education Board of Regents. The award is given to individuals who have made significant achievements that have contributed to the cultural, scientific or social advancement of Nevada. Earlier this year, she was also honored by Clark County School District (CCSD) with the naming of a new elementary school in her namesake, Shelley Berkley Elementary School.
REAL ESTATE
• TSK Architects has announced that Jeni Panars is a managing principal and Chris Lujan is a design principal for the firm's Henderson office. Panars, formerly an associate principal, brings 13 years of experience in designing and managing complex projects to her new role. Lujan, who has worked for TSK for the past 13 years and held the title of associate principal for over two years, will guide staff through all design phases for each project.
"I am pleased to share Jeni and Chis' promotions at TSK," said Windom Kimsey, president and CEO of TSK Architects. "Both Jeni and Chris joined our team in 2007 after completing their degrees and have been tremendous assets to our firm since. Jeni and Chris are accomplished architects and exceptional leaders, I look forward to their future successes."
A highly regarded project manager, Panars has led internal and external teams as well as served as the main point of contact for major stakeholders on numerous high-level projects. Her groundbreaking work can be seen throughout Nevada, which includes the College of Southern Nevada (CSN) student unions, Lincoln Elementary School and the Hoover Dam Visitor Center.
In 2015, she was awarded the AIA Nevada Young Architect prize for her outstanding leadership and distinguished service to the local community.
Since joining TSK, Lujan has been tasked with ensuring the comprehensive vision for each project across the state has been carried out through the initial design phases to completion of construction. He has extensive experience in design development, some of his largest architectural accomplishments being the Shenzhen B-Tec Towers, the Clark County Fire Department Station No. 61 and the CSN student unions. In 2020, Lujan was awarded the AIA Young Architect Award for his renowned work and diverse accomplishments.