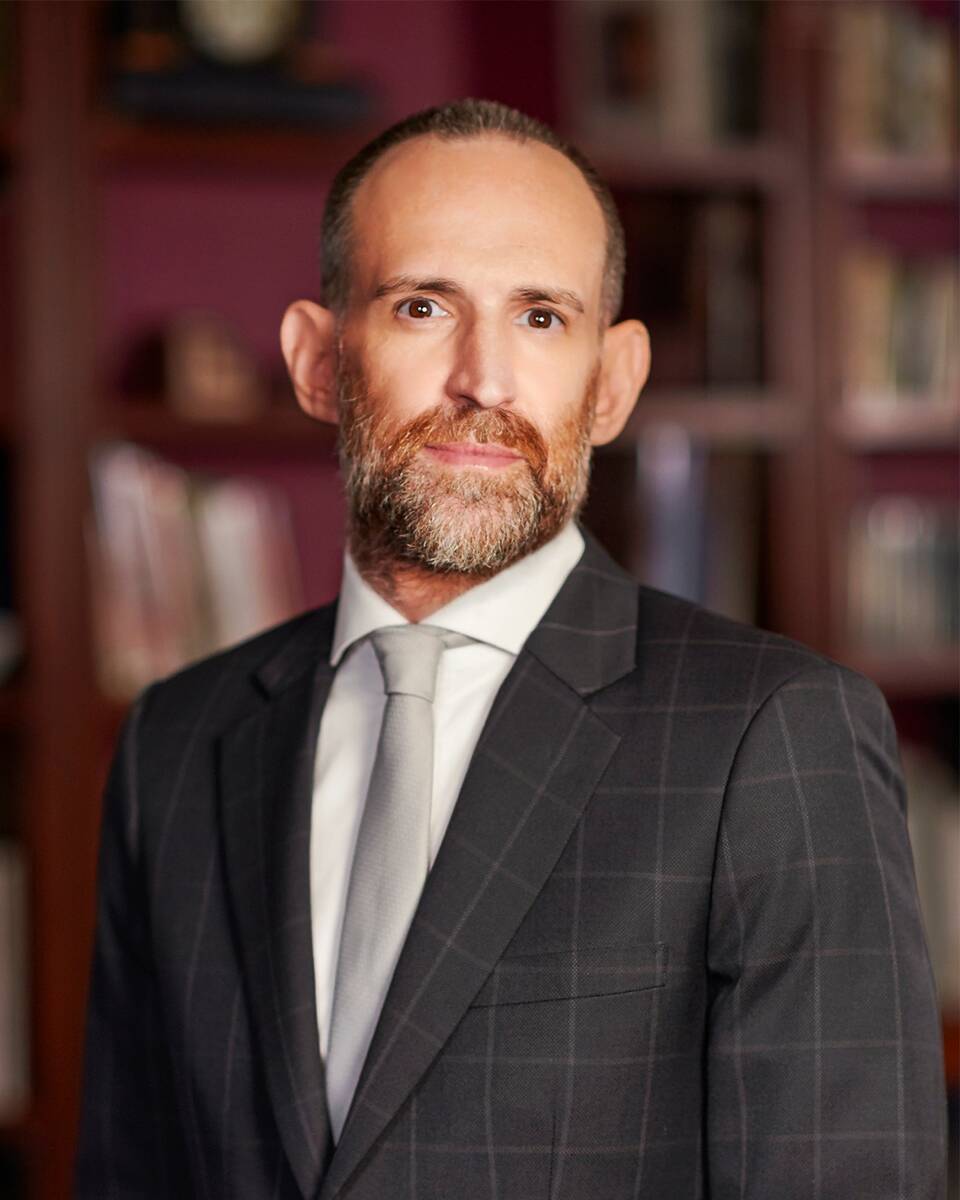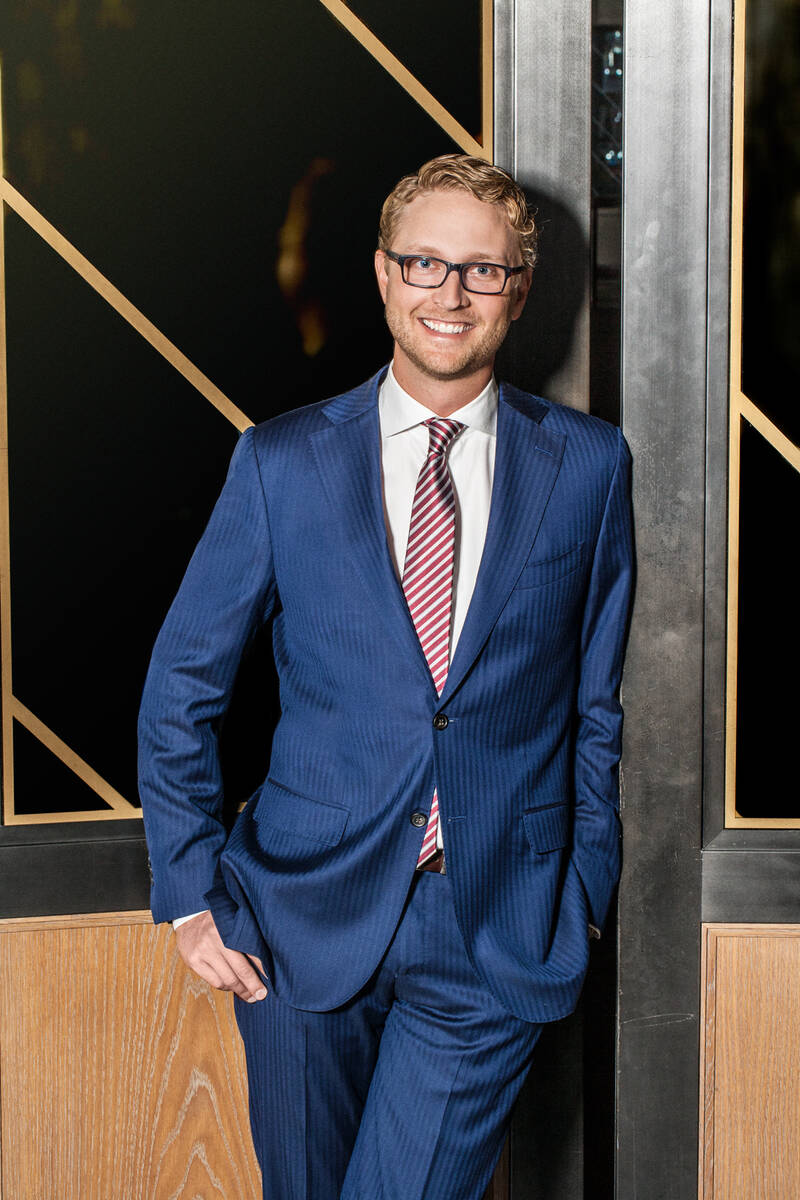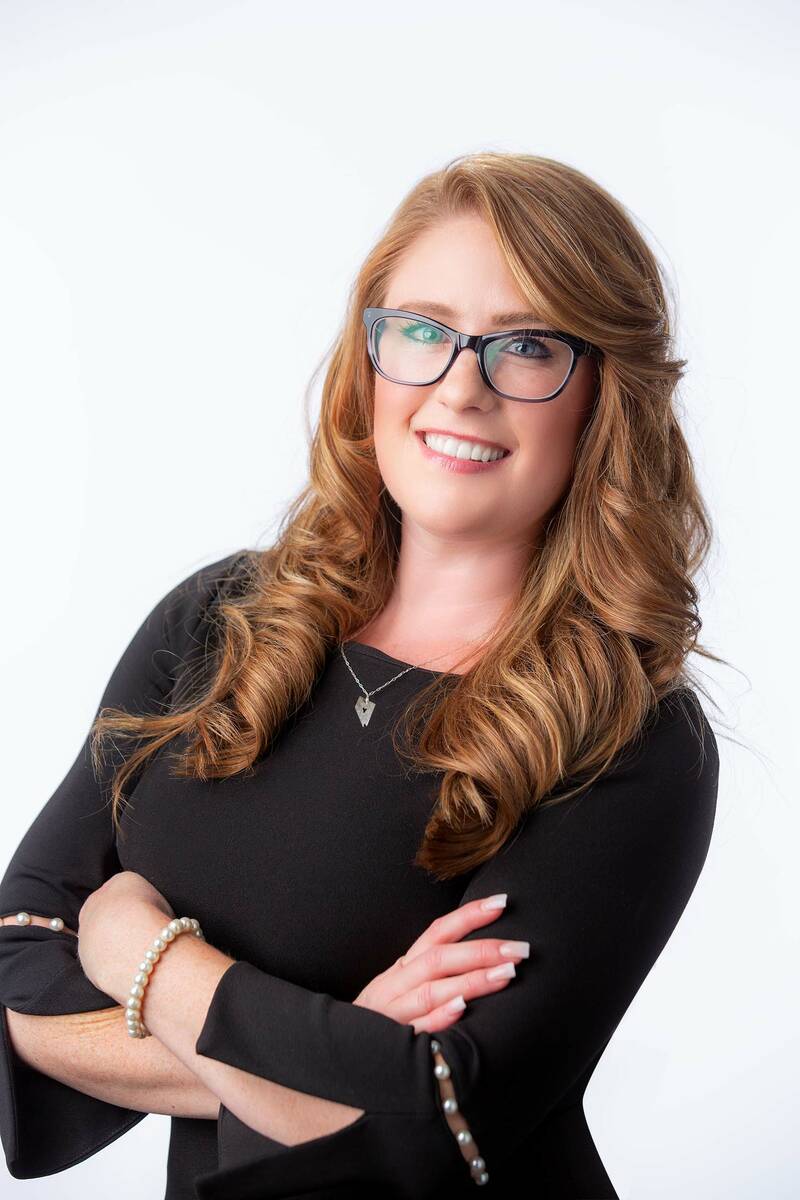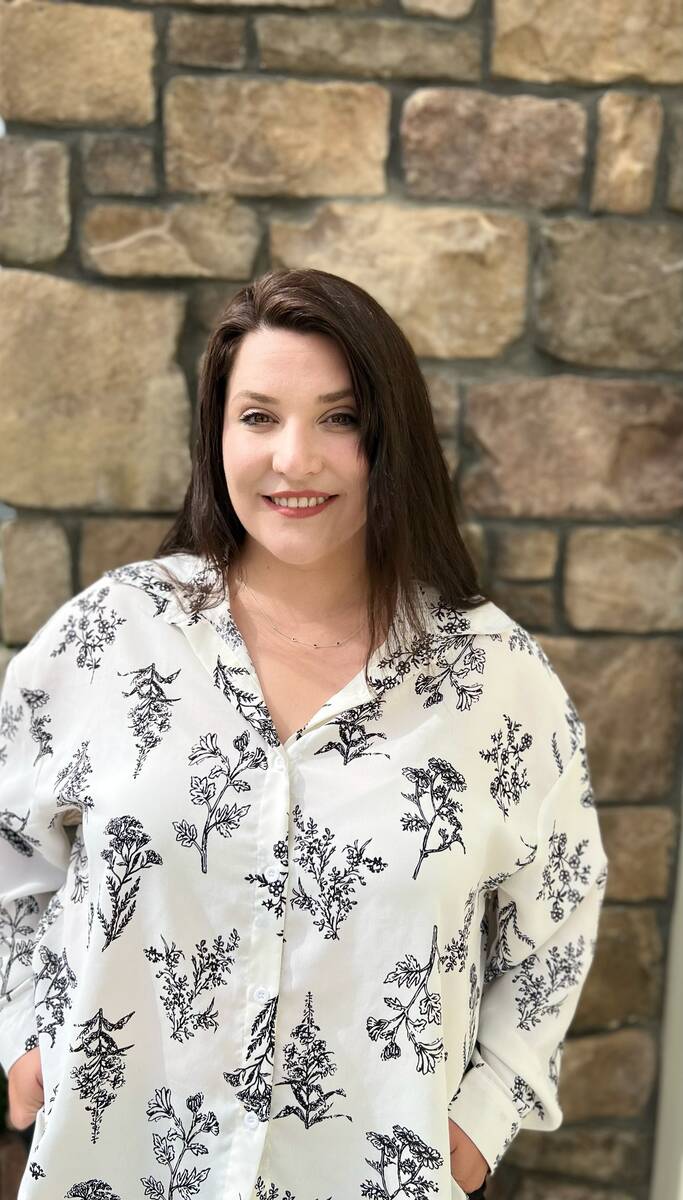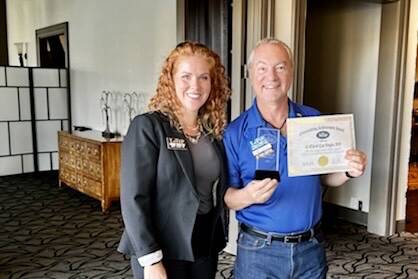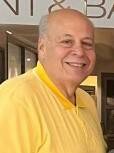 FINANCE
• Bank of America Private Bank announced the hiring of Brandon Saliba, who will be joining as a private client manager based out of Las Vegas, reporting to Johanna Blake, managing director. In his role, Saliba will serve as a central resource and a reliable guide to high-net-worth individuals, families and institutions, helping them manage and steward their wealth more strategically. Saliba is rejoining Bank of America after successfully growing client wealth at another financial institution for many years. Saliba started his expansive career in wealth management over a decade ago within Bank of America's premier banking and investments line of business.
GAMING
• The Venetian and The Venetian Expo (collectively, "The Venetian") announced that George Markantonis is leaving his role as president and CEO, and that Patrick Nichols will join as president and CEO, effective Aug. 1. Markantonis will continue to serve as CEO until that time. Following Aug. 1, Markantonis will assume the role of special advisor to the board.
Markantonis is known throughout the industry for his ability to build high-performing leadership teams and for an approachable and welcoming style with all team members. Under Markantonis' leadership, The Venetian had five record-breaking years.
"We heartily thank George for his steadfast service to The Venetian and its team members and wish him only the best in the next phase of his career," said David Sambur, Apollo Partner and co-head of private equity. "As we continue to solidify The Venetian's position as a premier destination on the Las Vegas Strip, we are confident that Patrick's significant experience in operating and expanding entertainment, hospitality and group events businesses will continue to build on the solid foundation created under George's leadership and capably carried on by this industry leading team."
Nichols who began his career with The Venetian. He has worked in the Las Vegas hospitality industry for his entire career, most recently serving as the general manager and chief strategy officer at The Cosmopolitan of Las Vegas. As CSO, Nichols led development, construction, retail and entertainment operations, financial planning and analysis, and new business development. Prior to serving as CSO, Nichols held a number of operational and strategic planning roles of increasing responsibility.
"The Venetian's strategy is resonating with experience-driven customers in a post-COVID world, and the Resort has never been stronger with performance exceeding pre-pandemic levels," added Apollo Partner, Daniel Cohen. "We continue to see a number of exciting opportunities in the market, and I am looking forward to working closely with Patrick and the team to execute on our shared vision."
HEALTH CARE
• Two longtime employees have been promoted at the state agency, The Silver State Health Insurance Exchange (Exchange), including Janel Davis as new chief operations officer and Katie Charleson as the new communications officer. The announcement comes shortly after Ryan High, former COO, was appointed as the new executive director of the Exchange earlier this year.
The Silver State Health Insurance Exchange is the state agency operating the online health insurance marketplace, NevadaHealthLink.com, which connects Nevadans to comprehensive and affordable health and dental plans.
— Before Davis assumed her role as COO, she served as the communications director for seven years, managing the Exchange's marketing and advertising operations during open enrollment and special enrollment periods. She also played a pivotal role in developing integrated communication strategies and outreach campaigns and worked closely with Nevada's diverse landscape of media outlets and reporters. Prior to joining the Exchange, Davis worked at the Nevada State Legislature as a committee secretary in the Assembly Committee on Health and Human Services and Commerce and Labor, as well as the Education and Transportation Committees. She graduated from the University of Nevada, Reno with a Bachelor of Arts in communications.
As COO, Davis will assist the executive director set strategic priorities for the Exchange in consultation with the board of directors and agency staff. She also will oversee the quality assurance team and the 50-plus person contracted call center team to ensure consumers are getting proper and reliable enrollment assistance.
— Charleson has worked at the Exchange since 2019 as the marketing assistant and IT analyst, where she supported the communications department through marketing strategy and monitored systems within the NevadaHealthLink.com platform, especially during peak times like during open enrollment. Now, as the new communications officer, she will manage the communications efforts with the Exchange's public relations and marketing vendors including The Abbi Agency, Marketing for Change and Ericka Aviles Consulting; and will provide strategic oversight to internal and external communications messaging.
• Holistic health care professional Pablo Dibello is celebrating his accomplishments as a local business owner after being named the 2021 President of the Year Runner Up by LeTip International Inc., the world's largest privately owned professional business referral networking organization. Dibello, president of his local chapter LeTip of Las Vegas, was selected based on his overall growth as a leader, commitment to business ethics,and contributions to both the Las Vegas community and the LeTip organization in 2021.
Dibello learned the importance of community involvement and volunteering as a member of Phi Theta Kappa (The National Honor Society) during his college years. Since then, he has committed himself to making a difference in the communities he serves by tutoring illiterate adults, feeding the least fortunate over the holidays and offering his knowledge through public speaking to service organizations, such as the American Heart Association. Through his business Healthy Mentor, he has given hundreds of complementary energy-based therapy sessions to seniors in the Las Vegas community over the last couple of years and will continue to offer his services so that people can benefit regardless of their financial situation.
"Pablo Dibello is an exemplary member of LeTip and deserves to be recognized for his outstanding leadership and demonstration of character," said Kim Marie Branch-Pettid, the president and owner of LeTip International Inc. "His efforts to add value to the community do not go unnoticed. We congratulate Pablo and wish him continued prosperity."
The awards program recognizes LeTip's best-performing members in the following categories: President of the Year, Chapter of the Year, Top Tipper of the Year, Top Outside Tipper of the Year, Best Chapter Recruiter of the Year, Mentor of the Year, New Member of the Year and Chapter Video of the Year. Finalists are recognized for their contribution to the growth of their respective chapters, passing the highest number of business referrals, mentoring other members and giving back to their communities.
Winners were announced at LeTip's May board of directors training seminar and in the May issue of Communicare, LeTip's member newsletter. LeTip of Las Vegas is open to those working in virtually every industry, including home services and real estate, banking and finance, health and medicine, insurance, travel, fitness, business services, legal, public relations, event planning, creative services and technology.
HOSPITALITY
• Grill Concepts Inc., the parent company of well-known brands such as Grill on the Alley, Daily Grill and Public School Restaurant, has recruited Andy Abelman as the new vice president of operations and culinary. Abelman has a rich educational and employment history: Graduating from Cal Poly Pomona University and Le Cordon Bleu College of Culinary Arts and working with the governor of Massachusetts, Le Cordon Bleu House, and Senate, UCI and Collins College of Hospitality Management Board.
—Amongst the individuals that have helped nourish and grow Grill Concept Inc., and its brands is Tomika Brown. Brown was promoted to the company's new vice president of brand and marketing. Brown has an impressive star-studded professional background in the entertainment industry. She has worked with internationally recognized companies such as MGM Resorts International, T-Mobile Arena and Hard Rock Hotel & Casino. While working with these companies, Brown has had the opportunity to work on branding for star clients like Lady Gaga and Bruno Mars.
REAL ESTATE
• The Mark Wiley Group with Keller Williams Realty SW welcomed Xochitl Underwood as the vice president of marketing and communications. In her new role at MWG, she will lead marketing strategy and enhance communications initiatives to give the more extensive audience access to relevant information regarding real estate areas.
"Xochitl brings a wealth of institutional knowledge in strategic marketing and communications to the Mark Wiley Group executive team," said Mark Wiley, owner and team leader of the Mark Wiley Group. "As our team continues to grow and as we continue to service the real estate needs of the Las Vegas community, Xochitl will be a valuable addition to our team."
Underwood is a seasoned media, branding, marketing leader and strategist bringing more than 25 years of experience in communications to her new role. Before joining the Mark Wiley Group, she came from the local CBS affiliate, KLAS-8, part of Nexstar Media, where she served as the executive producer of digital content. In her position, she was responsible for increasing audience growth and reach on all internet-based platforms, including 8NewsNow.com and 8NewsNow.com En Español (a Spanish news site), MysteryWire.com, and all social media strategies for the station's programming products.
Before joining Nexstar Media in 2019, Underwood worked as the news director for Comcast NBC Universal's Las Vegas Telemundo station. She developed and launched the affiliate's first live Spanish broadcast in the Las Vegas market in June 2014. She oversaw and led all editorial content for broadcast, digital platforms and teams. Under her leadership, the news programs were ranked No. 1 in key demographics and were recognized and awarded several Emmy Awards, including Best Newscast.
During her 15-year tenure at Comcast NBC Universal, she managed local business partnerships with advertising and marketing services. In addition, Underwood held several leadership titles in large markets, including news director for the Telemundo station in Dallas and executive producer of the Telemundo Production Center. She also worked for the Belo Corp. in Phoenix. Her media career began at Univision in 1998 after becoming one of the youngest newsroom leaders in the country. Less than a year into her role, she launched the first-ever live Spanish language broadcast in the history of Las Vegas.
Underwood was recently inducted into the Nevada Broadcasters Hall of Fame and is a six-time Emmy Award winner. She earned a Bachelor of Arts in telecommunications and broadcast journalism from Pepperdine University in Malibu, California.