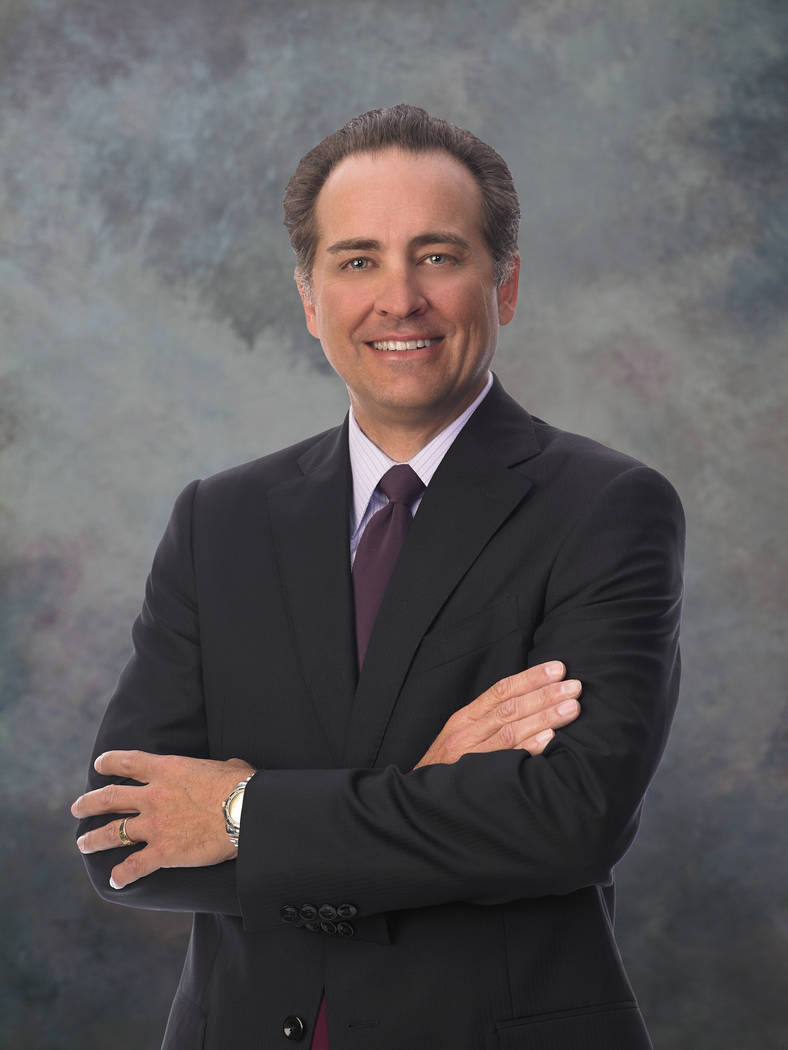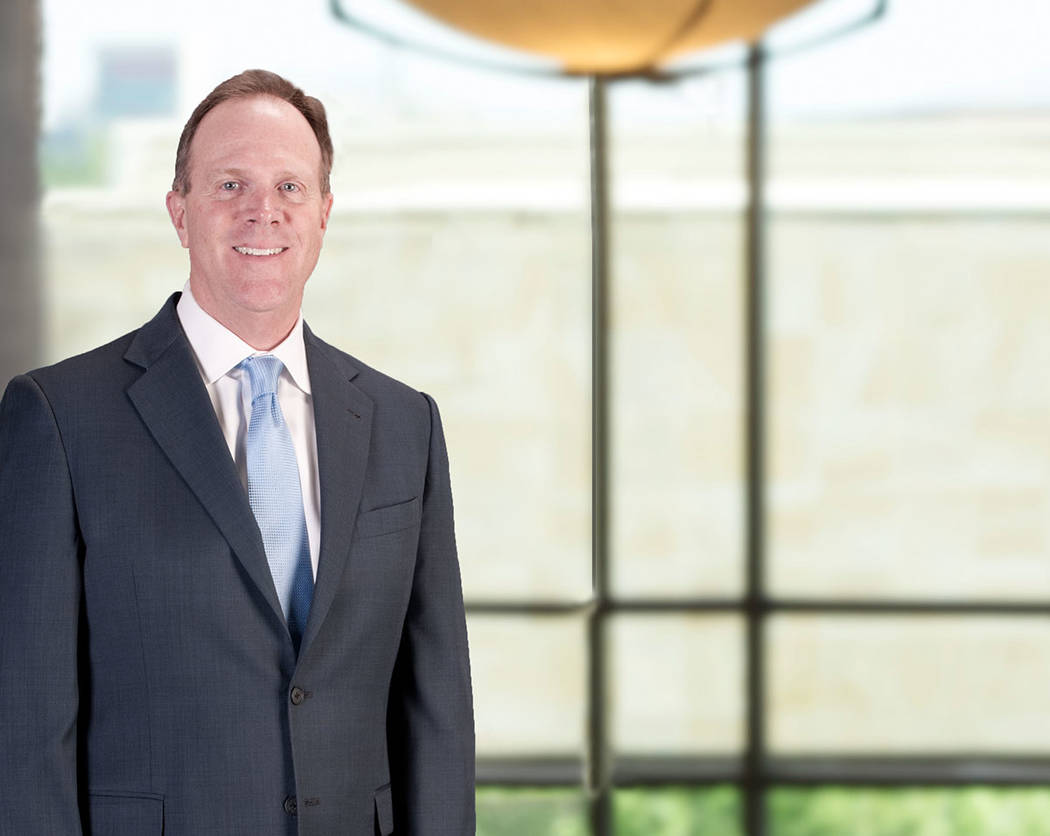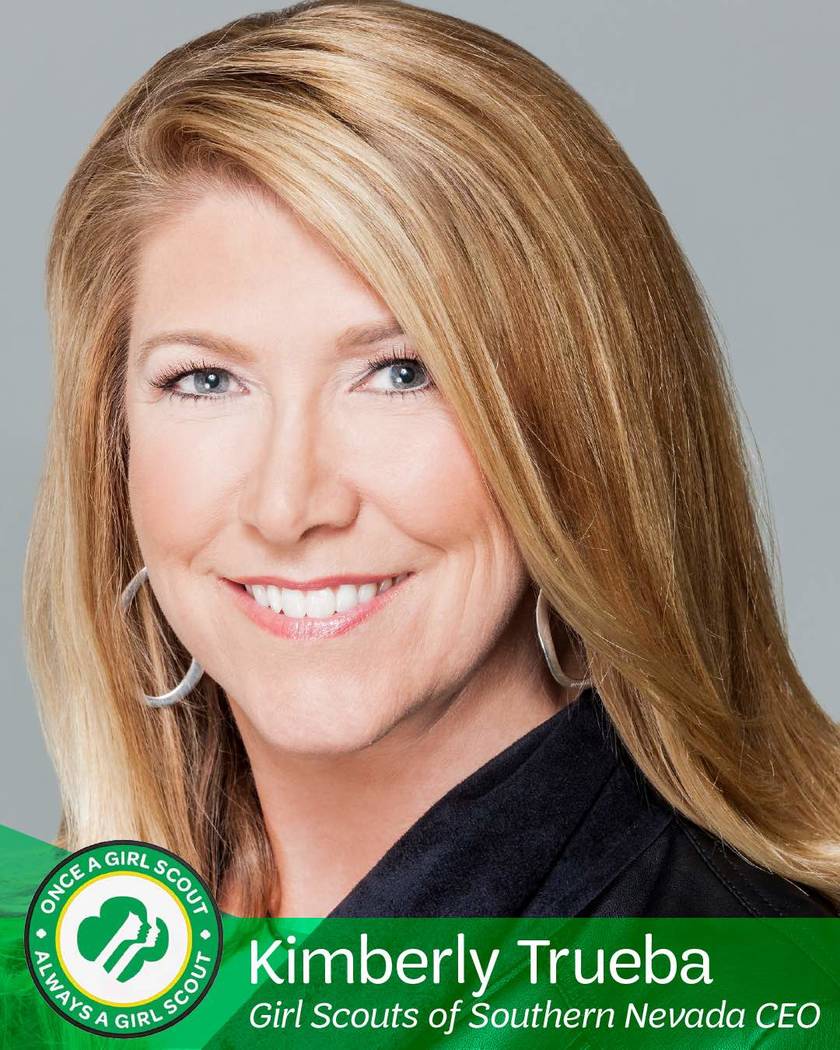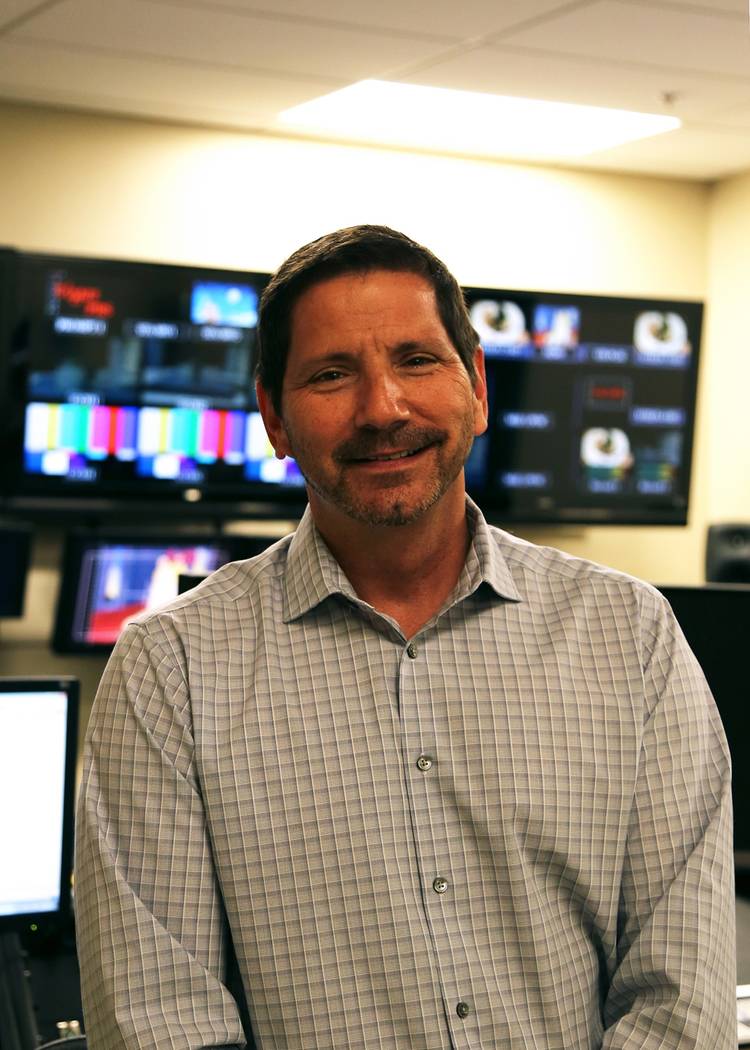 FINANCE
• Bank of Nevada is proud to announce the promotion of Bill Oakley to executive vice president. Oakley has spent more than 25 years in the financial services industry and has underwritten, structured and negotiated more than $2 billion in commercial real estate loans.
He joined Bank of Nevada in 2013 as senior vice president and has been responsible for management of Bank of Nevada's commercial real estate division. His efforts to strengthen and expand the team of experienced real estate lenders have helped contribute to Bank of Nevada's success.
"Bill Oakley has earned this promotion through his commitment and attention to the needs of our commercial real estate customers," said John Guedry, CEO, Bank of Nevada. "Bill is a valued member of our team and has had a direct hand in our growth in Southern Nevada."
Oakley is also an active member of the Opportunity Village Foundation Board and has served on the organization's executive, audit and finance/investment committees.
LEGAL
• Jeffrey Rodefer has joined Holland & Hart as of counsel in the firm's environmental, energy and natural resources practice group. His practice focuses on gaming law, including licensing, regulation, compliance and transactions; as well as state and local taxation and federal anti-money laundering consulting for the gaming industry. Rodefer works in the firm's Carson City and Las Vegas offices.
His 28 years of experience has taken him from the attorney general's office, providing representation to the Department of Taxation, Tax Commission, State Board of Equalization, Gaming Control Board and Gaming Commission, to public corporations. His knowledge and relationships are as valuable to those seeking a first-time gaming license as they are to established licensees who want to ensure their business practices meet the ongoing demands of a gaming regulatory environment.
Rodefer earned his law degree from Willamette University College of Law and his bachelor's degree from the University of Nevada, Reno. He is admitted to practice in Nevada, Oregon, California, and Colorado.
NONPROFIT
• Girl Scouts of Southern Nevada has named Kimberly Trueba as CEO after a nationwide search. Trueba, a Las Vegas resident, is an experienced executive with twenty five years of design and business strategy, organizational development and operations expertise. She succeeds Helen Wronski, who took over as interim CEO in November 2016 as part of Girl Scouts of the USA Council Services.
Trueba, who assumed the position on April 30, most recently served in an executive leadership role with Forté Specialty Contractors, a construction firm specializing in building experiential environments in the hospitality, restaurant and entertainment industries. A second-generation design professional, Trueba has directed many of the nation's premier design firms on highly notable hospitality and entertainment projects. A service-oriented leader, Trueba has collaborated with clients around the world, including Four Seasons Hotels and Resorts, Auberge Resorts, Mandarin Oriental, Walt Disney Co. and Wynn Resorts.
Trueba began her career as a design and development manager with Walt Disney Imagineering for projects such as World of Disney, Disney's Old Key West Resort and Disney's Animal Kingdom Lodge. One of Trueba's greatest rewards has been contributing to the career growth of young professionals.
A Wichita, Kansas native, Trueba received her degree in interior architecture from Kansas State University where she was honored with the Honoree Alumni Award in 2001 for her continued support of the college and its graduates. A Girl Scout alumna, Trueba spent her youth as a member of the Girl Scouts of Central Illinois (formerly Land of Lincoln Girl Scouts Council) and the Girl Scouts of Kansas Heartland (formerly Golden Plains Council) where her mother was an active troop leader.
• Vegas PBS has announced that John Turner has joined the public service television station as director of engineering, information technology and emergency response.
Turner will supervise all informational technology, engineering and emergency response operation functions for Vegas PBS. He will direct technical planning, organization and the direction of Vegas PBS' broadcast systems. These include broadcast transmitter and translator infrastructure for nine over-the-air channels, digital technology systems that include on demand internet program access and six cable channels for the public. He will support all local program production.
Turner will also manage technical aspects of a digital library of educational program and curriculum materials, and a 26-channel closed-circuit classroom cable service used by the Clark County School District to deliver educational media content to classrooms. Turner will supervise and maintain multiple Vegas PBS emergency response services, including the Warning, Alert and Response Network (WARN), which provides an alternate path for public safety alerts — such as AMBER alerts and flash flood warnings — to wireless carriers.
Turner has worked in television for nearly three decades. Before joining Vegas PBS, Turner worked in similar capacities for KVVU-TV and KLAS-TV, the Las Vegas affiliate stations of Fox and CBS, respectively. He served as director of news operations at KVVU-TV beginning in 1997 before becoming assistant director of engineering and operations in 2015. He also served as manager of technical services at KLAS-TV.
Turner was admitted to the Nevada Broadcasters Association Hall of Fame in 2010 and is an Emmy-winner for Feature News Piece on the Gulf War. Turner volunteered as director of technology and production at Shadows Hills Church from 2003 to 2015, where he was responsible for the operations, maintenance and repair, staffing, training, budgets and overall management of production.
REAL ESTATE
• Geotechnical & Environmental Services Inc. President Greg DeSart announced Jeffrey Churchall has been named project geologist with the GES Las Vegas office.
"We are very excited to welcome Jeffrey to our team. His knowledge and ability are tremendous assets to GES," said DeSart. GES is a full-service, Southern Nevada engineering firm focusing on geotechnical, environmental, materials testing and construction inspections. In addition, the company offers drilling support for the design, construction and maintenance of public infrastructure and private development.