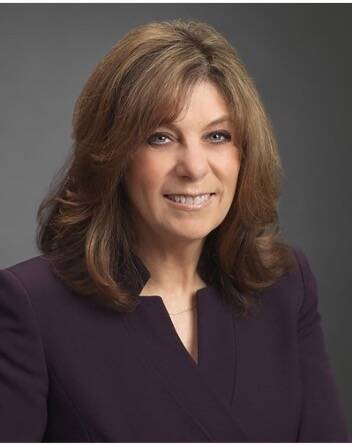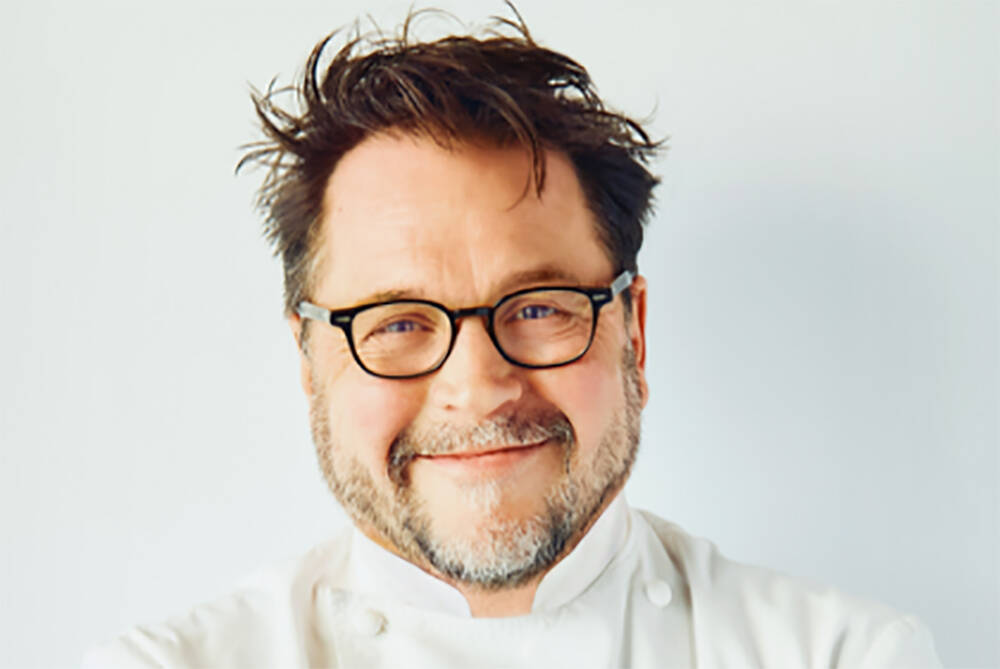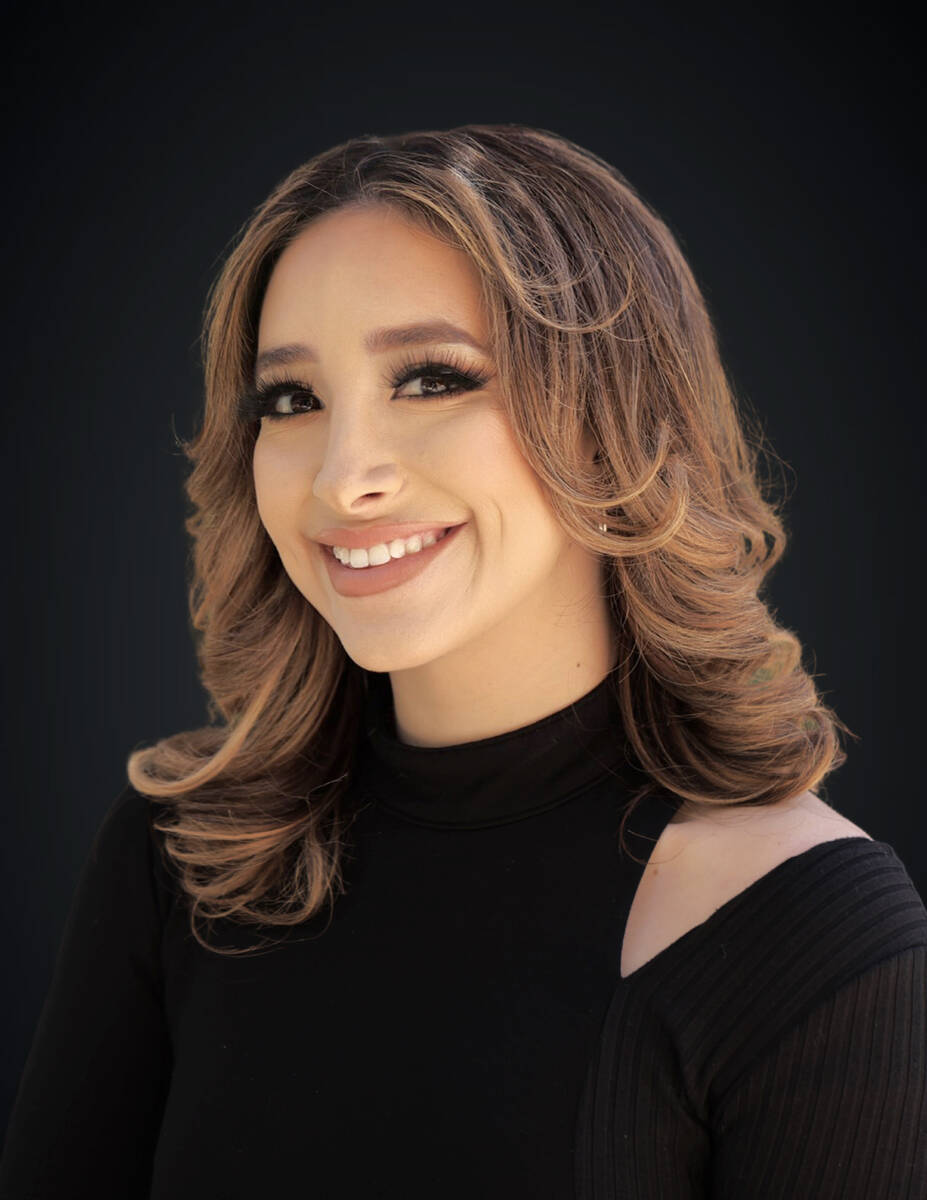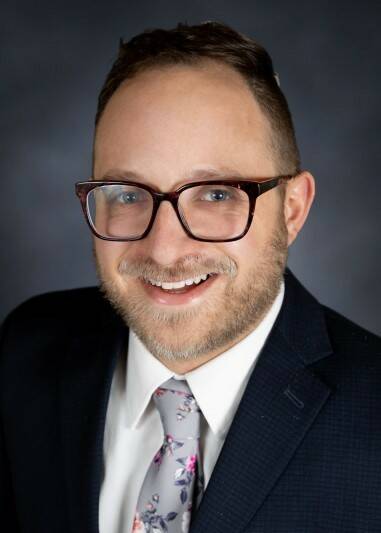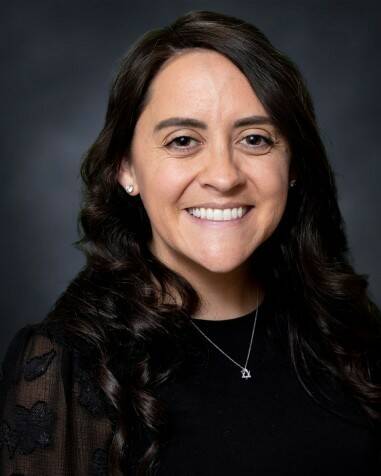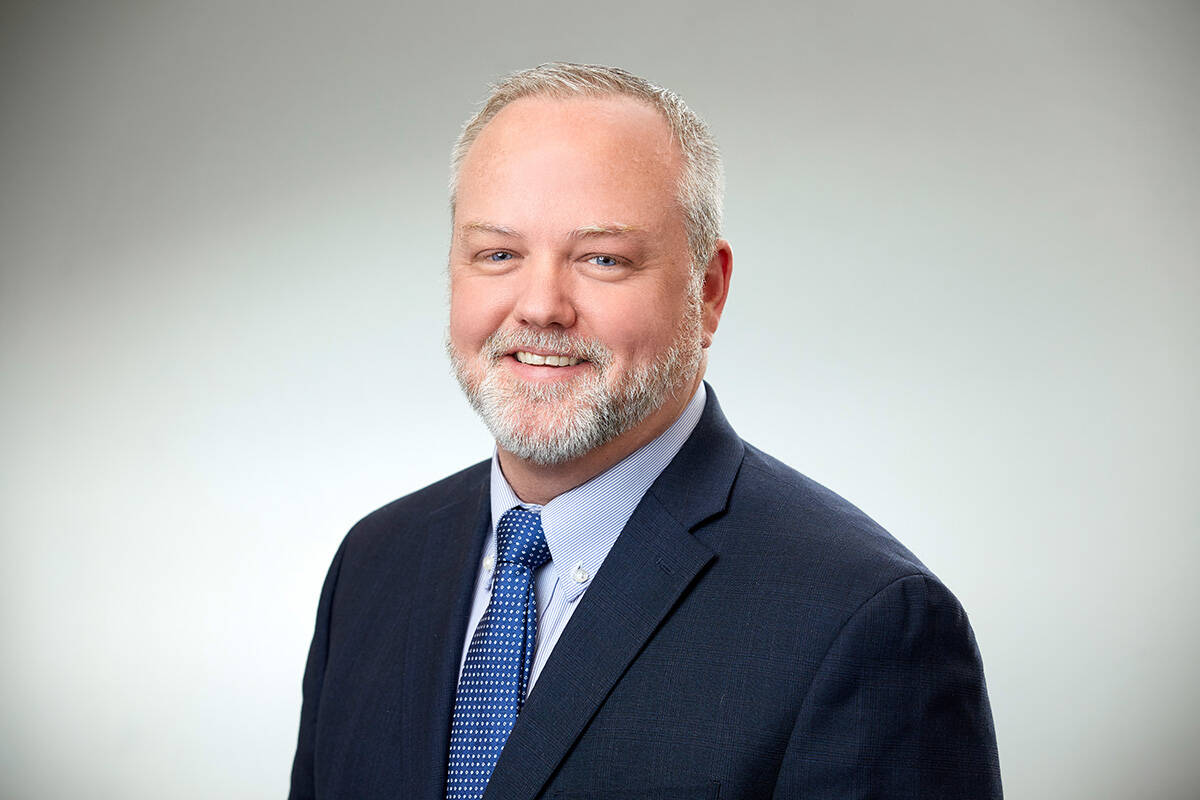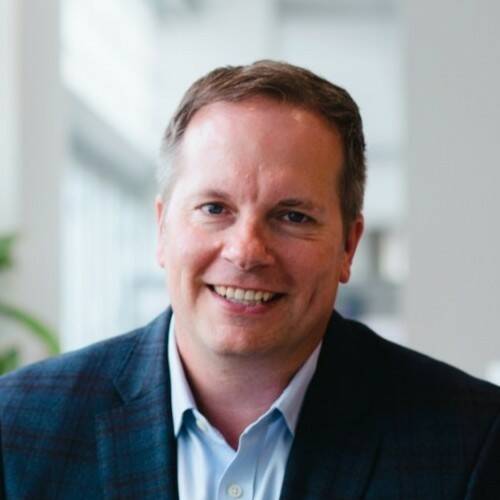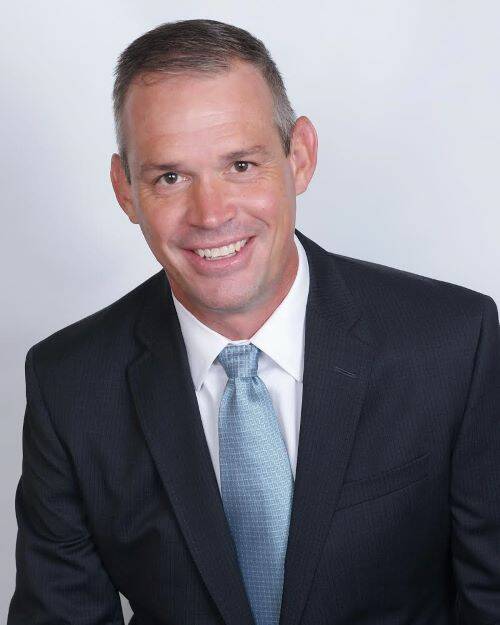 FINANCE
• The Nevada Bankers Association announced its newly elected 2023-2024 board of directors.
At its annual meeting last month, NBA installed BJ North, executive vice president and chief banking officer at Plumas Bank, as its chairman. She accepted the gavel from Ken Mundt, senior vice president at Town & Country Bank, who served as 2022-2023 chairman of NBA's board.
North joined Plumas Bank in 2008 to oversee the bank's branch network, marketing and investment services. She has more than 35 years of banking experience and specializes in business and product development. Before joining Plumas Bank, she was the chief advancement officer for Truckee Meadows Community College. Before that, she was the senior vice president for Adagio Trust North. North is a certified associate of Emergenetics International, specializing in analyzing, identifying and leveraging the way people think and behave. She was the recipient of The Jefferson Award, a prestigious national recognition honoring community and public volunteerism in America.
In addition to North, 2023-2024 NBA officers include:
— Joyce Smith, NBA chair-elect, Bank of Nevada
— H. Scott Johnson, NBA vice chair, Valley Bank of Nevada
— David Navarro, NBA treasurer, Enterprise Bank & Trust
— Ivan Ferraz, NBA secretary, Wells Fargo Bank
— Ken Mundt, NBA immediate past chair, Town & Country Bank
In addition to the executive officers, NBA directors are:
— Spencer Hafen, Nevada Bank & Trust
— Mara McNeill, Toyota Financial Savings
— Rick Thomas, Nevada State Bank
— Al Welch, Bank of America
The board oversees the association's strategic direction, legislative advocacy efforts, professional development offerings and member services.
GOLF
• Chip Shots, the new membership-only indoor golf club set to open in southwest Las Vegas early 2024, has hired Chef Andrew Hunter as the head of culinary development, serving as the visionary behind the new-wave country club's culinary program. Chef Hunter, renowned for his expertise and innovation in developing menus and restaurant concepts, brings a wealth of knowledge and a unique perspective to the new establishment.
"We are thrilled to welcome Chef Andrew Hunter to the Chip Shots family," said founder and CEO, Keith Langlands. "His extraordinary talent paired with his unparalleled experience and unique vision perfectly aligns with our mission to bring Chip Shots members a refined, yet approachable, dining experience that pairs perfectly with a round or two of golf in our state-of-the-art facility."
Boasting over two decades of experience, Chef Hunter is widely considered to be one of the country's leading research and development chefs. Kicking off his career at the acclaimed China Moon Café in San Francisco, he rose through the ranks to become vice president of culinary development for Wolfgang Puck Worldwide where he translated Wolfgang Puck's fine dining vision into fast-casual menu concepts across the globe. Chef Hunter currently serves as the head of culinary development for Wolfgang Puck Worldwide, executive chef for Niman Ranch, Global Development Chef for Kikkoman and the culinary innovation partner for The Mushroom Council.
As head of culinary development at Chip Shots, Hunter will oversee culinary operations at the indoor golf club including concept and menu development, kitchen management, restaurant operations and the creation of bespoke culinary experiences for private events.
HEALTH CARE
• Southwest Medical has added a new physician to help meet the growing need for health services in the Las Vegas community. Tony Ramogi, MD, joins Southwest Medical (2716 N. Tenaya Way) as a hospitalist.
NONPROFIT
Jewish Nevada announced the promotions of Lizzie Fuchs, Andrew Spivak and Katrina Huddleston. Fuchs has been promoted to director, Outreach and Engagement; Spivak is now taking on the role of director, Donor Experience; and Huddleston was promoted to director, Women's Philanthropy and Community Outreach.
"Lizzie, Andrew and Katrina have helped us reach our goals year after year, and they are a vital piece of the Jewish Nevada team," said President and CEO of Jewish Nevada Stefanie Tuzman. "We all look forward to seeing these three take our organization to new heights."
— Since first joining Jewish Nevada in 2022, Fuchs served as the organization's marketing coordinator to help reach over 70,000 Jews throughout Nevada. During her time in this position, Fuchs utilized her experience to promote Jewish Nevada's mission and spread Jewish Nevada's voice through various marketing channels. As director of Outreach and Engagement, Fuchs will plan and execute initiatives to increase engagement focusing on Young Leaders Division and JCC family programing.
— Spivak has played a large role in Jewish Nevada as the director of Outreach and Engagement since 2020. In his new role of director of Donor Experience, Spivak will oversee communications, marketing, community fundraising and corporate sponsorships. Spivak previously worked for the Jewish Federation of Las Vegas as the Hillel Jewish students center director at both the University of Nevada, Reno and the University of Nevada, Las Vegas and served as outreach director at a local synagogue in the valley.
— Huddleston has made a large impact in the lives of Jewish students in Las Vegas since 2020 as the director of Jewish student life in Southern Nevada. In her previous role, Huddleston ran Hillel operations and developed strong relationships with students, campus organizations and other organizations for collaboration opportunities. Now, serving as director of women's philanthropy and community outreach, Huddleston will focus on women's philanthropy and continuing the growth and success of the department. Women's Philanthropy is the premier division of the organization, which raises more than 50 percent of the total annual campaign. Prior to joining Jewish Nevada, Huddleston worked at Anti-Defamation League Nevada and as a high school social studies teacher.
• United Way of Southern Nevada, a local nonprofit celebrating 65 years of service to the Southern Nevada community, welcomed Samuel L. Rudd as the chief operating officer and chief financial officer and Karen Alonso as the vice president of marketing to its executive team. Rudd and Alonso are dedicated to help further UWSN's mission of ensuring every individual in Southern Nevada has the opportunity and tools to succeed.
"We are thrilled to welcome Samuel and Karen to the executive team," said UWSN President and CEO, Julian High. "As we look forward to another 65 years of United Way in Southern Nevada, I am delighted to be working alongside these two individuals who bring such drive, passion and expertise to our organization. I am confident their strategic leadership will elevate UWSN, further our mission, and help create a meaningful impact in our community."
— With over 29 years of experience, Rudd has a wealth of expertise in operations and financial management across diverse industries. Throughout his career, he has demonstrated exceptional leadership skills by successfully guiding multiple teams to exceed their goals. His coaching acumen, creation of incentive programs and implementation of cutting-edge technologies have propelled his team members to success. Rudd's professional journey began in 1994 at U.S. Bank in Las Vegas, Nevada, where he established a strong foundation in banking within the branch system. He later ventured to Oregon, taking on a pivotal role in the small business lending center, overseeing a team of portfolio managers and underwriters. In 2007, Rudd seized an opportunity in Texas, joining GEMSA Loan Servicing, a renowned joint venture between GE Capital and CBRE. There, he excelled in managing a Commercial REIT portfolio, further honing his expertise in commercial real estate. In 2010, he embarked on a different path as he embraced the role of senior pastor and administrator for Katy Foursquare, showcasing his versatility and commitment to making a positive impact within the community. Returning to Las Vegas in 2020, Rudd assumed the esteemed position of vice president of operations and managing broker at Sun Commercial Real Estate, Inc.
— Alonso brings over 15 years of invaluable marketing expertise to UWSN. She has extensive experience in developing and implementing innovative strategies that drive brand growth and generate meaningful impact. Alonso's career began in 2009 as the marketing director at Advantage Plus Consulting in New Jersey. During her tenure, eventually leading to associate vice president of marketing, she successfully developed and executed a strategic re-branding initiative when the firm merged to become Catapult Fundraising, Inc. in 2016. During her 14-year career with the company, Alonso designed multichannel campaigns, which resulted in millions of dollars raised for nonprofit organizations including International Rescue Committee, United States Naval Academy Alumni Association & Foundation, Special Olympics International, West Point Association of Graduates, Nevada SPCA, Atomic Museum, UC Davis Health and the Ronald Reagan Presidential Foundation & Institute to name a few. Alonso's extensive experience in both the marketing and fundraising fields makes her an excellent addition to UWSN's executive team. Alonso serves as the president of the American Marketing Association, Las Vegas Chapter.
REAL ESTATE
• TSK Architects announced recent additions to its staff. The company rehired Vince Novak into the role of senior designer and the promotion of Adam DeCook to the position of principal.
— As senior designer, Novak will play a crucial role in mentoring and inspiring project team members, researching design trends, leading the design process and ensuring the delivery of thoughtful and creative design solutions. Having previously worked with TSK Architects from 2004 to 2011 as a full-time designer, he played a pivotal role in leading the design of several high-profile projects across the state, including the Silverland Middle School in Lyon County and Henderson North Community Police Station. Novak's career journey after his initial time with TSK Architects took him to establish his own design firm in 2014, focusing on residential and commercial projects in Michigan. During this time, he also served as a contracted employee for TSK Architects, contributing to federal and public safety initiatives. Novak's commitment to design excellence and his involvement in professional organizations, such as the American Institute of Architects, where he chaired the Committee on the Environment in Grand Rapids from 2016 to 2019, further demonstrate his dedication to the architectural field.
— DeCook's expertise in project proposals, defining scope of services, tracking project schedules and financials and overseeing the technical aspects of projects has consistently ensured the successful execution of TSK Architects' public sector initiatives. As principal, DeCook will serve as a leader within the firm, responsible for cultivating client relationships and ensuring project expectations and deadlines are met. He also will lead long-term planning discussions with clients, serving as an advisor while handling high-level conversations. In addition to his project management responsibilities, DeCook will play a vital role in business development efforts.