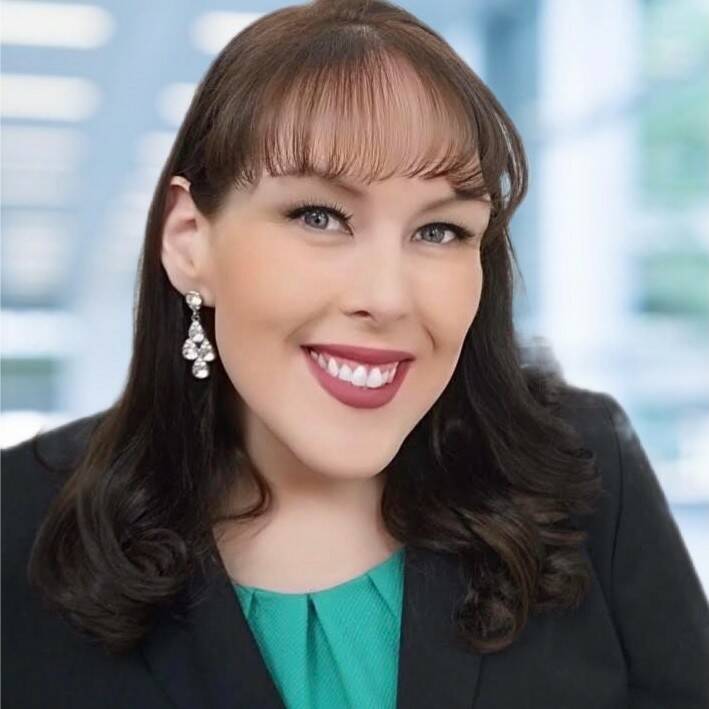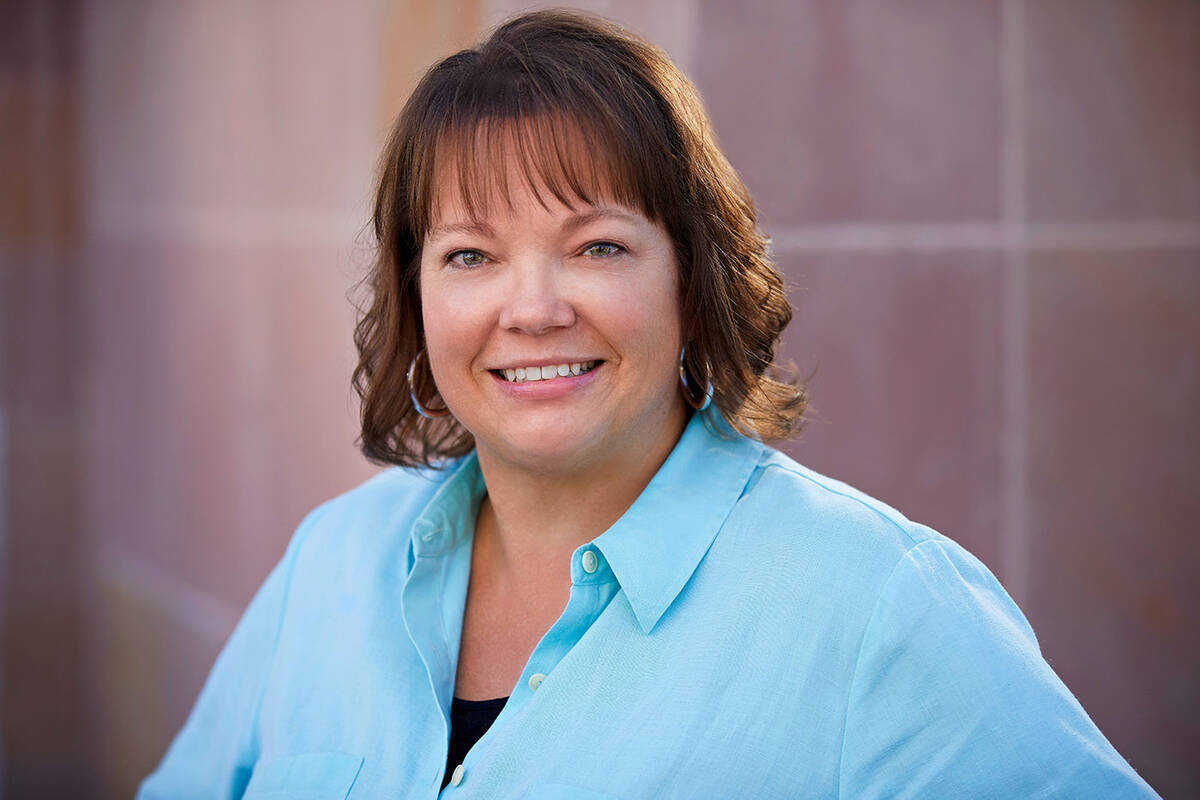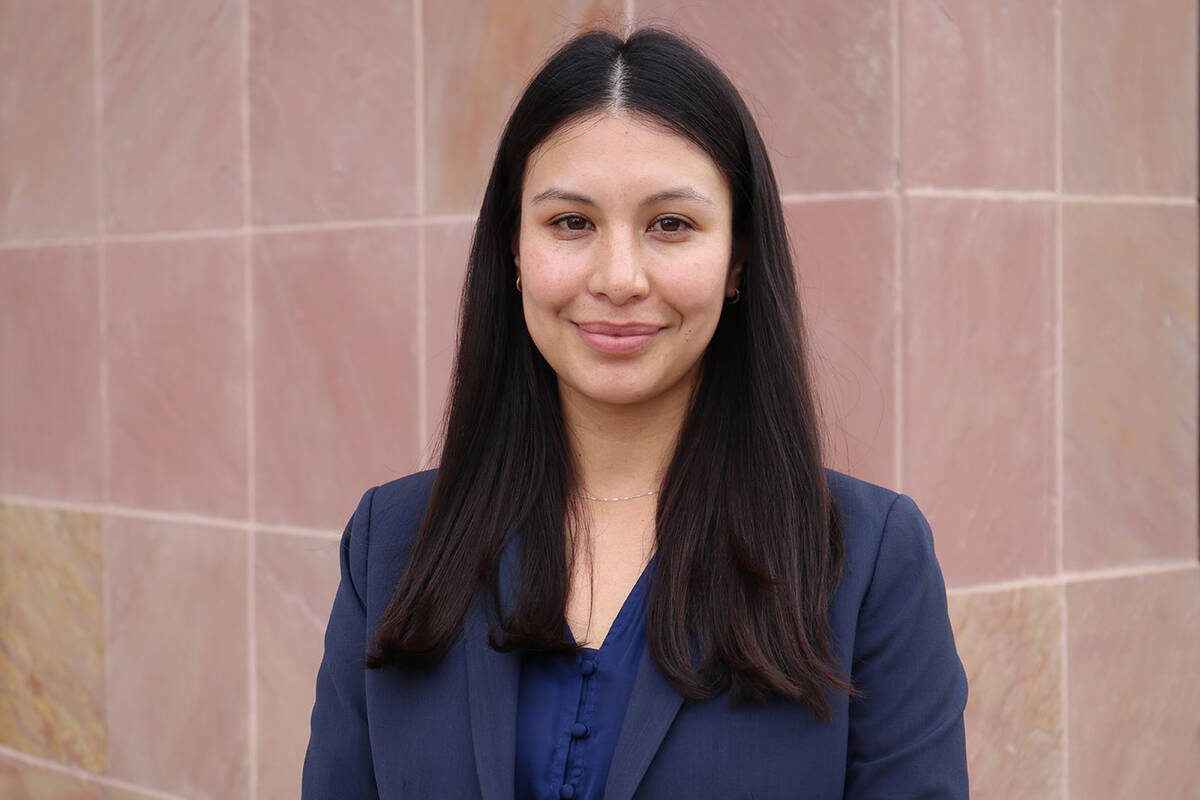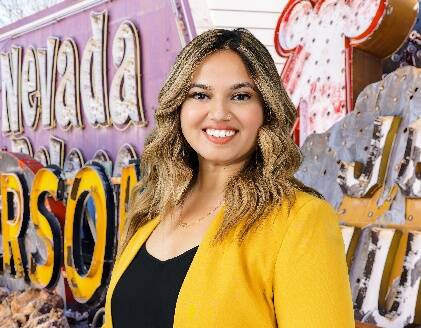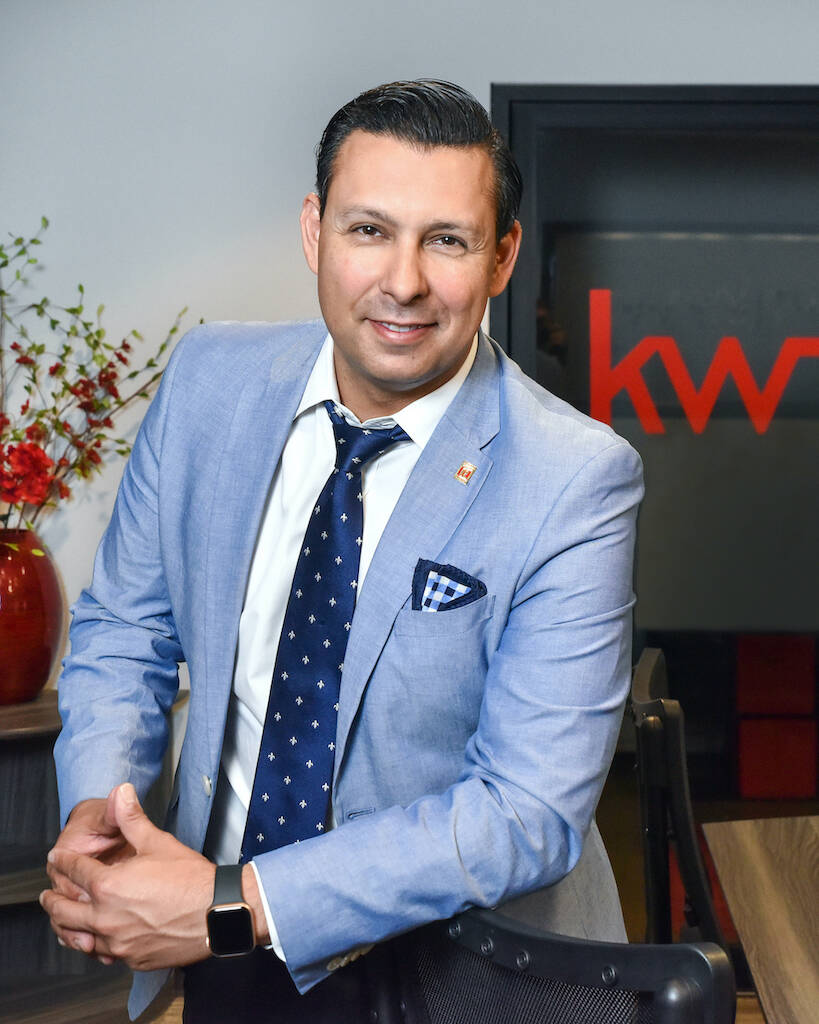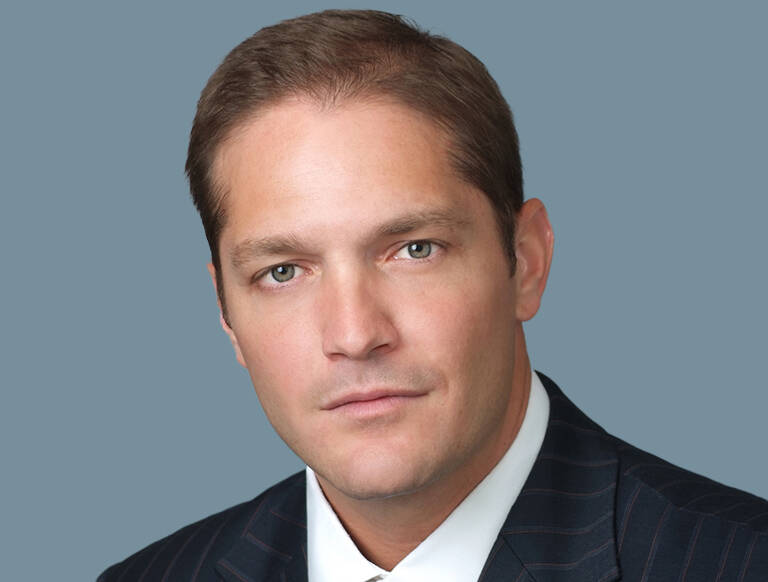 FINANCIAL
• Bank of America has named Ashlee Andrews as market executive for the Las Vegas region. In her role, she strengthens the vitality of the Las Vegas community through the company's business, civic and philanthropic activities and oversees the bank's local business engagement and growth.
As market executive, Andrews will spearhead the effort to deploy Bank of America's resources to address social concerns, strengthen economic opportunity and build strong communities through community partnerships, sponsorships and philanthropy in Las Vegas. She also will continue to be the steward of Bank of America's local market planning process, designed to help make financial lives better by connecting with clients and communities.
"Ashlee's strong commitment to community engagement will help ensure Bank of America remains an optimal and impactful community partner for the greater Las Vegas region," said Al Welch, president, Bank of America Las Vegas. "Ashlee is perfectly positioned to deepen relationships with teammates, clients and the community will continue to demonstrate our company's dedication to Southern Nevada."
Since joining Bank of America in 2013, Andrews has served as manager in several capacities, including within financial centers, new hires and small business divisions prior to becoming the Las Vegas community relations manager in 2017.
Originally, from southwestern Michigan, Andrews has been a Las Vegas resident for seven years. She has previously served on the board of directors and as marketing chair for Discovery Children's Museum and on several other committees for local nonprofits. She also was the founding co-chair of the Bank of America Las Vegas LEAD for Women Employee Network, whose mission is to lead, educate, advance and develop women in the firm. Andrews attended the University of Notre Dame, where she earned a bachelor's degree in music education and a master's degree in business administration, finding her ultimate passion in the financial services industry.
MARKETING
• The Firm Public Relations & Marketing has promoted Lindsey Yaskin to account director.
In her more than seven years at The Firm, Yaskin has implemented numerous successful public relations and internal communications strategies for the company's clients across various sectors including financial, hospitality, entertainment and gaming and nonprofits. She is responsible for managing and leading several high-profile accounts at The Firm.
Yaskin has garnered multiple awards for her work in public relations including most recently a Hermes Creative Platinum Award for her part in a media placement for Three Square Food Bank and a Hermes Creative Gold Award for her part on a media placement for Nevada Mining Association.
NONPROFIT
• United Way of Southern Nevada announced the promotion of Audrey Daley as vice president of fundraising, and Janet Quintero as vice president of external affairs.
"Audrey and Janet are valuable members of our team and they both are well-deserving of their new positions," said Julian High, president and CEO of UWSN. "As we celebrate our 65 years of serving the Southern Nevada community, it is imperative that our leadership team is comprised of the most dedicated and driven professionals as we look to the decades to come."
Daley has more than 30 years of experience in marketing and development and has been part of the UWSN team since September of 2019. In her new position, she will oversee the organization's fundraising initiatives and goals and continue to raise awareness and generate support in order to advance UWSN's mission of improving lives by identifying, creating, growing and sustaining the cultivation of individual donors, corporate partnerships and employee engagement.
Preceding her time at UWSN, Daley worked in several marketing and sales management roles in the Midwest, including serving as the brand marketing manager and then the director of communications for Coffee and Bagel Brands, where she developed protocols and processes to manage enterprise-wide field communications to over 1,000 quick-service restaurants throughout the United States. She attended Brown College in Minnesota and earned a degree in radio and television broadcasting.
Quintero first joined UWSN in September of 2018 as a community issues champion. As the director of community and government affairs, she continues to spearhead the organization's advocacy, public policy and community relations efforts, convene nonprofit conversations with local leaders and elected officials, and develop and support strategic partnerships and programs to advance the organization's mission.
With an extensive background in community outreach and advocacy, Quintero previously served as an outreach relations coordinator for Penna Powers marketing agency, and as a navigator for the Asian Community Resource Center where she conducted grassroots outreach and informed and educated the community about government resources.
She earned her bachelor's degree in urban affairs from the University of Nevada, Las Vegas, is chair of the nonprofit subcommittee for the Nevada Hispanic Legislative Caucus and is an alumna of the United Way LEAD program and Jameson Fellowship.
• Giselle D'souza, events manager at The Neon Museum has been inducted into the 2022/2023 International Live Events Association board as a marketing officer for the Las Vegas chapter. The new slate of officers was announced at a June 21 evening installation dinner held at the University of Nevada – Las Vegas.
The International Live Events Association is the principal association representing creative event professionals globally with chapters in the U.S., Canada, Asia and Europe. They provide networking opportunities, educational webinars, an open forum for questions, exciting events in the newest/most unique venues and certified special events professional certification for event professionals looking to grow and excel in their career.
D'souza was promoted to events manager at The Neon Museum this year. She started at the museum as events associate in 2017 after working at the Nevada Preservation Foundation and the Las Vegas Convention and Visitors Authority. She graduated from the University of Nevada – Las Vegas with a Bachelor of Science in hotel management, meetings and special events.
"The Neon Museum welcome hundreds of events every year, and Giselle executes each and every one with the highest level of professionalism, skill and dedication," said Aaron Berger, executive director of The Neon Museum. "She is very deserving of this great honor, and we applaud her achievement."
REAL ESTATE
• The Mark Wiley Group welcomed Buck Hujabre as president of the commercial division for MWG. Hujabre brings decades of experience to the position; he specializes in commercial real estate investment and sales. In this new role, Hujabre will support the strategic direction of the commercial division and concentrate on building a team of commercial advisers to complement the award-winning and expanding MWG team. Additionally, he will continue to serve as team leader for Keller Williams Realty Southwest.
"Buck brings a unique and non-traditional perspective to our growing executive team. His extensive commercial real estate experience will help us provide more service opportunities for our clients and the Las Vegas community," said Mark Wiley, CEO of MWG. "As our business continues to evolve, this addition allows us to align and function together to provide a unified consumer experience for residential and commercial real estate clients."
Hujabre's background includes expertise in institutional quality commercial real estate investment and premium high-end luxury residential sales. He is passionate about helping business owners of all backgrounds create profitable, value-based, growth-focused businesses by maximizing the return on the most precious asset of every business owner — time.
Hujabre's career hails from the entertainment industry before immersing himself in commercial real estate. He has successfully used his background to assist several prominent reality-based television personalities to develop a retail presence. Most recently, he's advised several Food Network stars in establishing their presence in and around the more significant Las Vegas marketplace. Regarded as a field authority on the EB-5 Immigrant Investor Visa Program, Hujabre has vast experience in sourcing overseas investments. He is skilled in working within the complicated cultural, legal and ethical landscapes of the EB-5 process and understands the essential assets needed for unique financing methods.
Often drawn to specialized practices, Hujabre was instrumental in Nevada's real estate marketplace transition concerning the state's referendum and legalization of recreational cannabis. He has specialized in addressing questions related to the state and federal legal tenancy of operations, and he represented several of the largest brands that call Las Vegas home. Hujabre's career has also included mergers, acquisitions and dispositions of several industrial buildings and the licenses associated with the cannabis industry.
In addition, Hujabre consults and is a valuable resource to many local and national landlord and ownership interest groups. He speaks several foreign languages fluently and is well-versed in the customs of business cultures worldwide.
• CBRE has promoted Jeremy Green, SIOR, to senior vice president with industrial and logistics in Las Vegas. Green has been with CBRE for more than 22 years and focuses on industrial leasing, sales, subleasing, relocations and expansions and specializes in development planning, project design, investment positioning/acquisition, capitalization strategies and marketing of speculative buildings. Green has been involved in transactions exceeding $1 billion dollars in consideration and was recognized as a top producer in CBRE's Las Vegas office in 2021. Additionally, Green is a member of CBRE's food facilities and data center solutions practice groups. He is a member of NAIOP and is an SIOR designee.
"Jeremy is a well-respected industrial professional in Southern Nevada, and this promotion is a testament to his hard work and tenacity," said CBRE Las Vegas Managing Director Cassie Catania-Hsu.