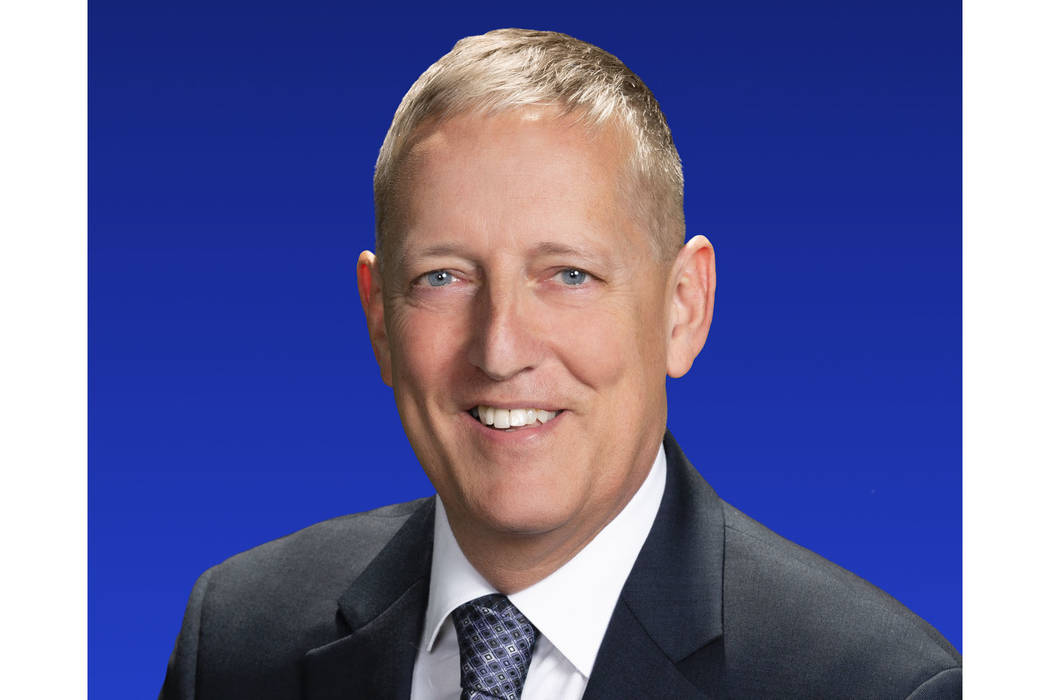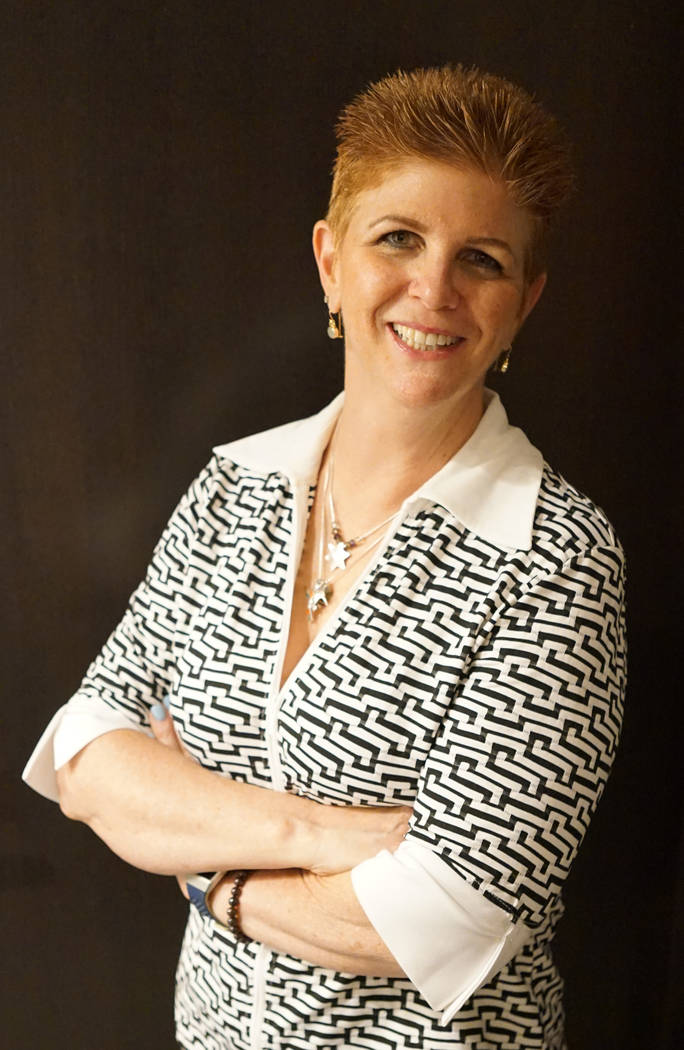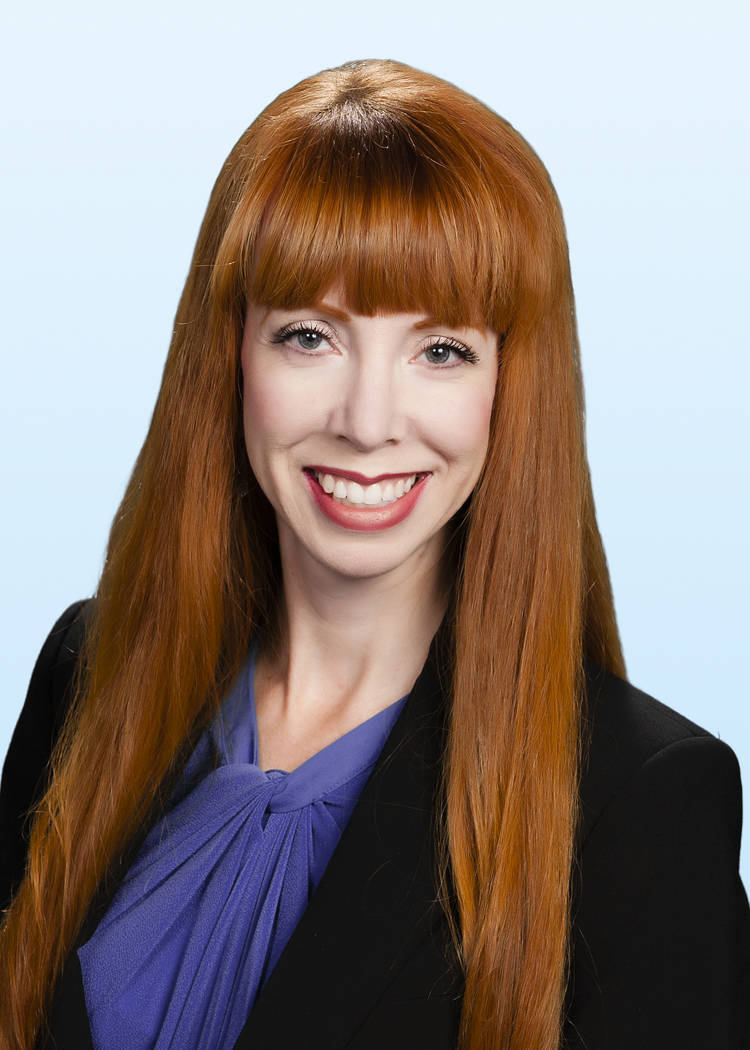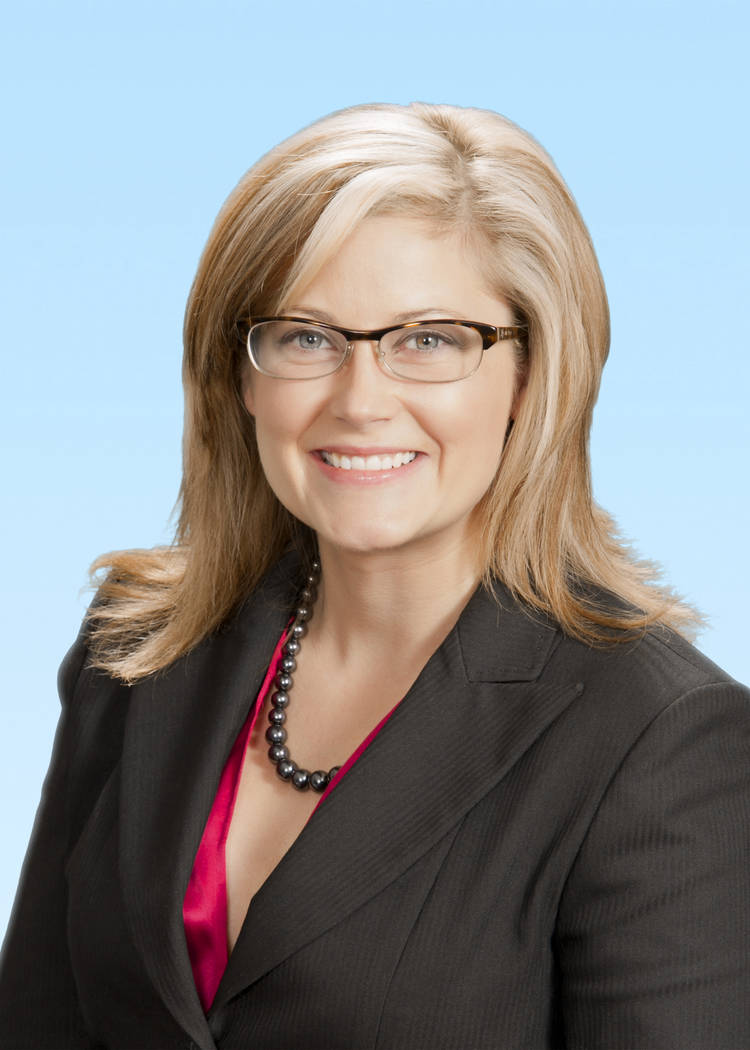 FINANCE
• City National Bank has announced that it has hired well-known banking professional James Rimpo as vice president and business banking relationship manager in its personal and business banking group in Southern Nevada. Rimpo joins City National with 38 years of experience in the financial industries.
Prior to joining City National, Rimpo worked for Nevada State Bank as a corporate relationship manager, team leader and corporate credit manager. In his new position with City National, Rimpo will be responsible for developing and managing client and prospect relationships in his assigned business segment and supporting multiple branch locations. Developing new business through booked loans and deposits, treasury and wealth management and international banking will be his primary focus.
Rimpo is part of a business banking group within City National that focuses on companies with revenues up to $40 million. In the last six months Rimpo and his team have been given more responsibilities to source and service middle market companies with revenues between $20 million and $40 million. The bank's branch network continues to service businesses with revenues under $3 million.
Rimpo is at the bank's Las Vegas Regional Center in Summerlin at 10801 W. Charleston Blvd. near the Red Rock Resort. He reports directly to Bruce Ford, senior vice president and Nevada regional banking manager for City National.
"We are excited to have Jim join City National and its growing team of business banking relationship managers in Nevada," Ford said. "Jim is well-known and highly regarded throughout the Las Vegas Valley, and has a wealth of experience and keen understanding of the Southern Nevada market. He is a proven leader and someone who can help City National achieve its goal of becoming the most recommended financial provider in Nevada."
Prior to working for Nevada State Bank, Rimpo worked for First Interstate Bank of Nevada as a business banking officer and real estate analyst. During his professional career he has worked for Sun Bank in South Florida, where he began his career in 1981.
Rimpo is a graduate of Florida Atlantic University, where he earned a Bachelor of Business Administration degree in finance. He also attended the University of Nevada, Las Vegas where he completed a number of graduate courses in accounting. He's also licensed with the Nationwide Mortgage License System (NMLS) and a State of Nevada Notary Public. Rimpo is actively involved in the community through nonprofit board involvement, volunteer outreach and professional affiliations. He has been affiliated with several trade organizations, including the Las Vegas Metro Chamber, Henderson Chamber, Latin Chamber, CCIM and RMA. He is also a former board member of the Clark County Public Education Foundation.
LAW
•Brian Downing joined Holland & Hart's Las Vegas office as an associate in the firm's commercial litigation practice where he represents business clients in a range of commercial and real estate disputes.
Before joining Holland & Hart, Downing served as a law clerk for the Hon. Judge Nancy Allf of the Eighth Judicial District Court of Clark County in the Business Court that deals with specialized business matters, including copyright infringement, contracts, business ownership disputes or cases filed by stockholders against public companies. Before his clerkship, Downing practiced at a small firm in Cincinnati, handling a broad range of business litigation and transactions. He received his J.D. from the University of Cincinnati College of Law and his B.S. from the University of Nevada, Las Vegas.
NONPROFIT
• Jewish Nevada has named Ayelet Blit as the new director of Jewish Student Life for the nonprofit organization which serves more than 70,000 Jews in Nevada.
With more than 25 years of experience as an educator, Blit brings extensive experience in teaching modern Israel courses as well as Hebrew language and literature and will work with Jewish campuses throughout Clark County and other parts of Nevada.
• Phil Ralston, president of American Nevada Co. (ANC), recently joined the board of directors for the St. Baldrick's Foundation, the largest private funder of childhood cancer research grants.
Ralston first became involved with the St. Baldrick's Foundation to support the daughter of a friend who was diagnosed with cancer and has since become one of the leading Las Vegas fundraisers. As a St. Baldrick's volunteer shavee since 2008, he has raised more than $309,000 for lifesaving childhood cancer research and his team, Bald by Design, has raised an additional $516,000 to help conquer childhood cancers. Ralston has challenged his team to raise $174,000 next year — its largest goal to date — to surpass $1 million raised for St. Baldrick's 20th anniversary.
"Phil's passion for the cause, professional skillset and industry connections make him a perfect addition to the St. Baldrick's board," said Kathleen Ruddy, St. Baldrick's CEO. "It has been a pleasure to work with Phil as a St. Baldrick's volunteer and I am excited to see what we can accomplish together in his new role. Phil's ambition to conquer childhood cancers is widely recognized and we look forward to working with him to further our impact."
Ralston earned his Bachelor of Science from the University of Nevada, Las Vegas (UNLV) in 1984 and has been a certified public accountant since 1987. Phil is involved in professional and community organizations in various capacities. He is a board member and past chairman of the executive advisory board for UNLV's Lee Business School, founding board member of the Financial Executives International, Nevada chapter and was a board member of a local Las Vegas community bank for 10 years.
REAL ESTATE
• Colliers International, Las Vegas now has a team that is designated specifically for health care real estate services. The Scheer-Crowley Healthcare Properties Team specializes in the acquisition, disposition, value-add leasing and development of health care properties in Southern Nevada and throughout the U.S.
Alexia Crowley and Stacy Scheer created Scheer-Crowley Healthcare Properties Team in May 2019. Their goal is to offer a highly specialized service line supported by a committed team across the full spectrum of real estate services. Our group focuses on health care real estate, consistently delivering quality technological and analytical solutions to support our clients' strategic missions.
Crowley, CCIM is the senior associate of health care services and office division. She brings a broad range of health care expertise, including experience as a medical practice manager for the past 16 years, offering an in-depth understanding of the needs of physicians, referral sources and reimbursements.
Stacy Scheer, CCIM is the vice president of health care services and office division. She offers clients unique expertise in cutting-edge analytics and pivotal market insights from around the country to better equip clients with the essential tools and most up-to-date information to make educated real estate decisions.
Both Crowley and Scheer are involved in philanthropy throughout the Las Vegas community. Crowley sits on the board of directors for Real Autism Difference (RAD) and is the past president of the Clark County Medical Society Alliance. Scheer is part of multiple charities that are dedicated to improving the lives of children and adults in Southern Nevada, including Dress for Success and Ronald McDonald House charities.