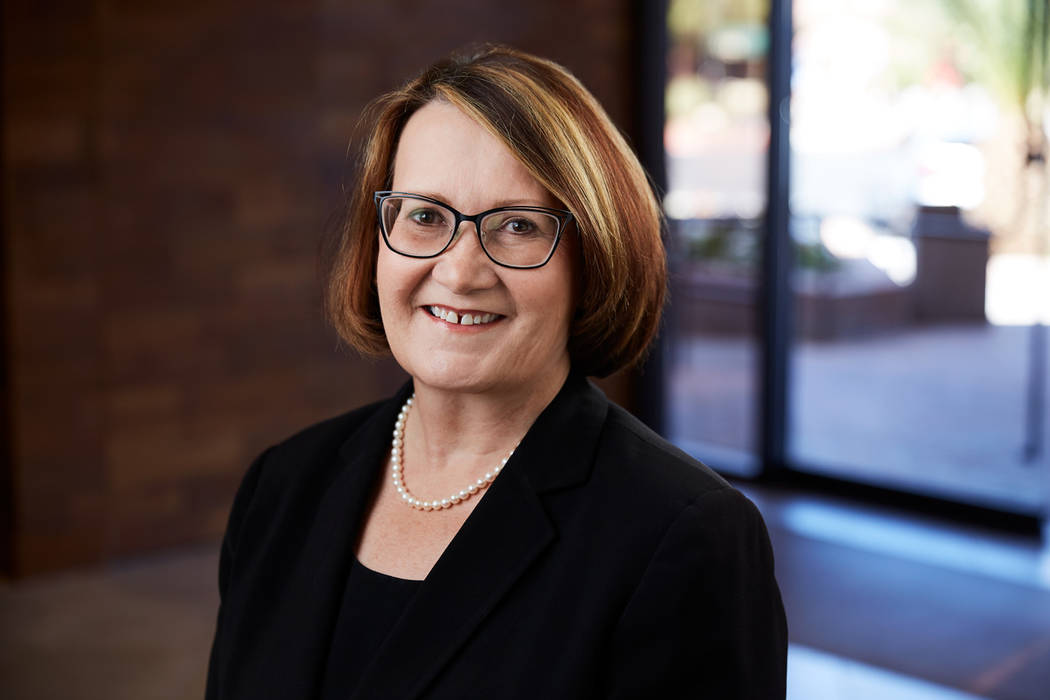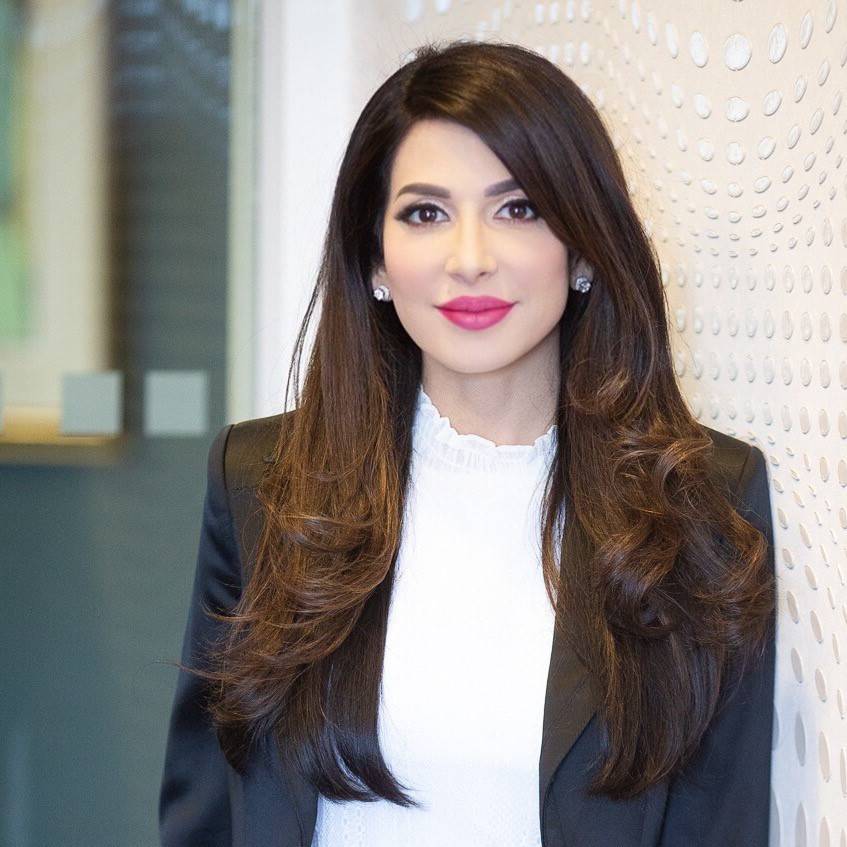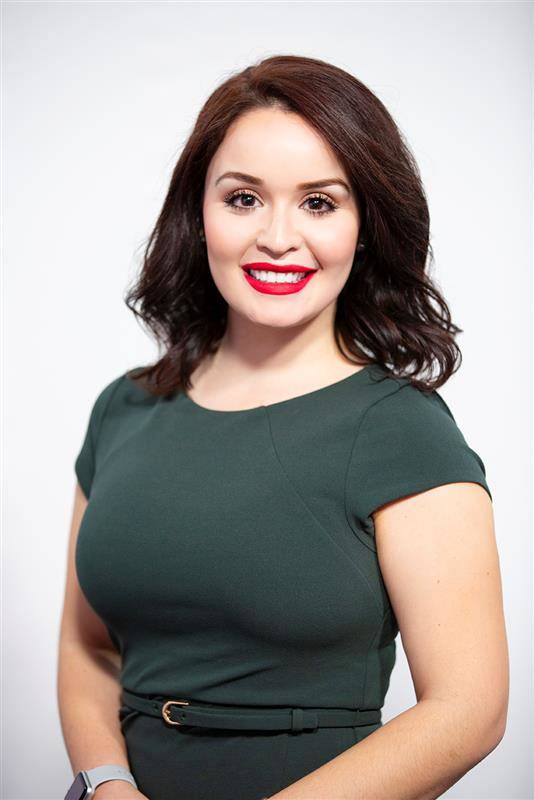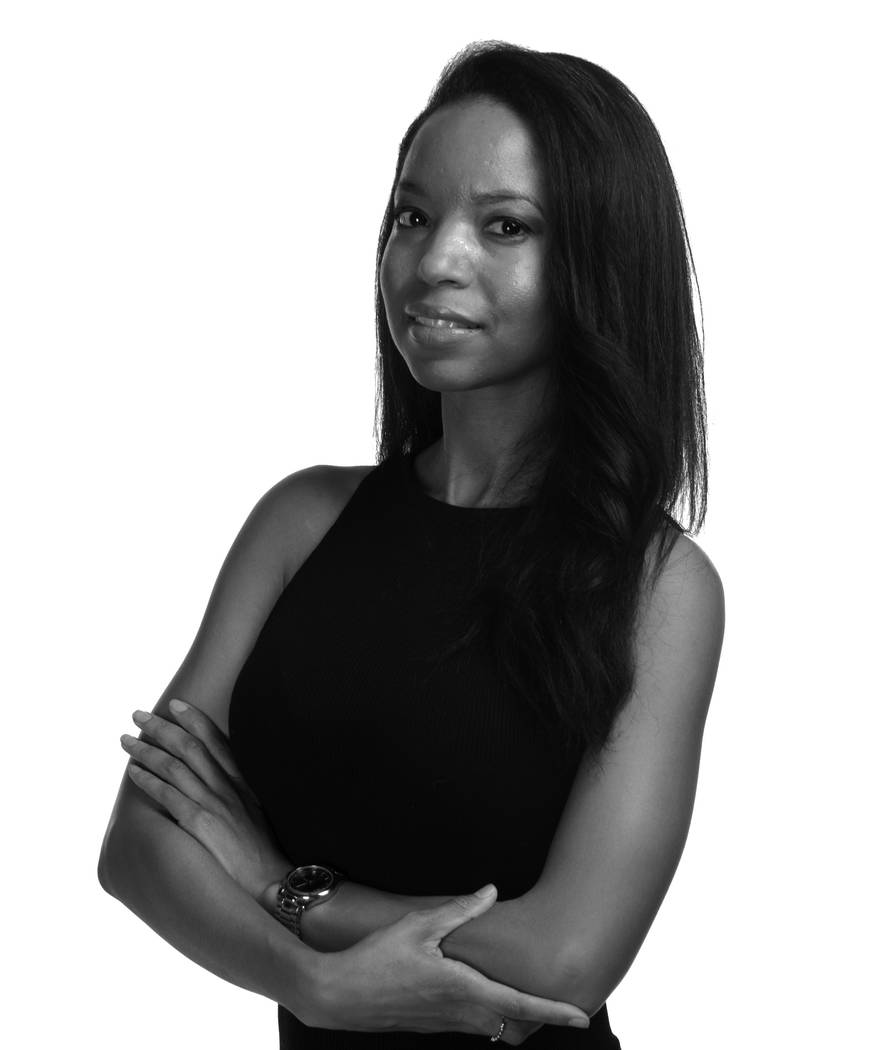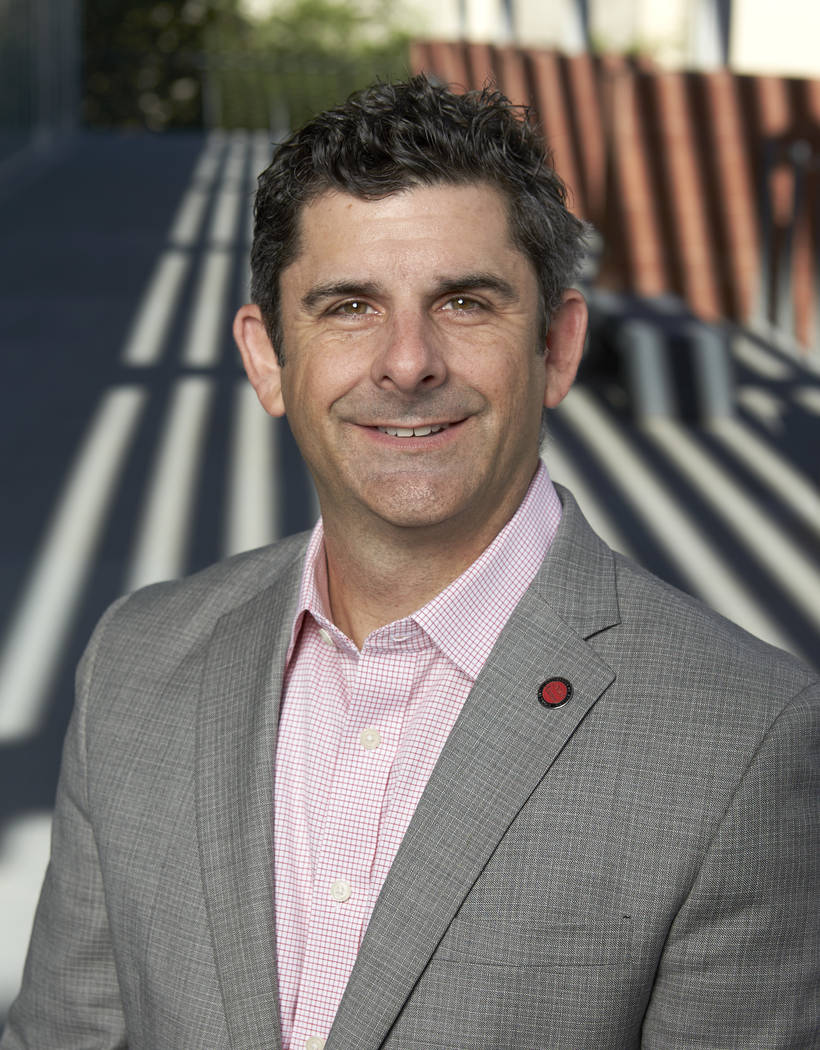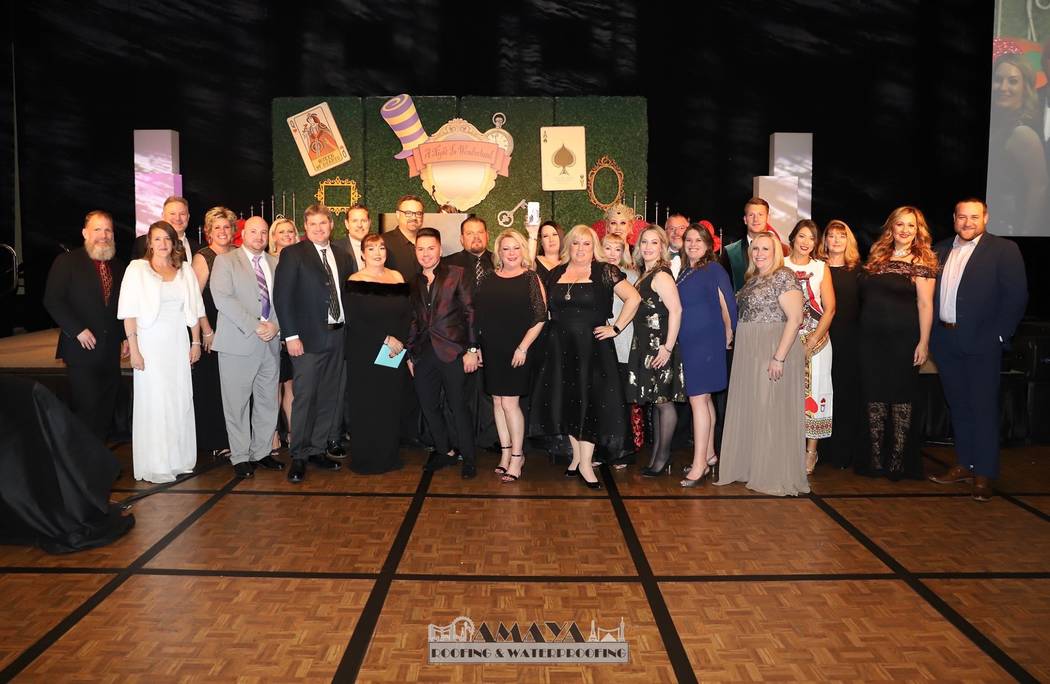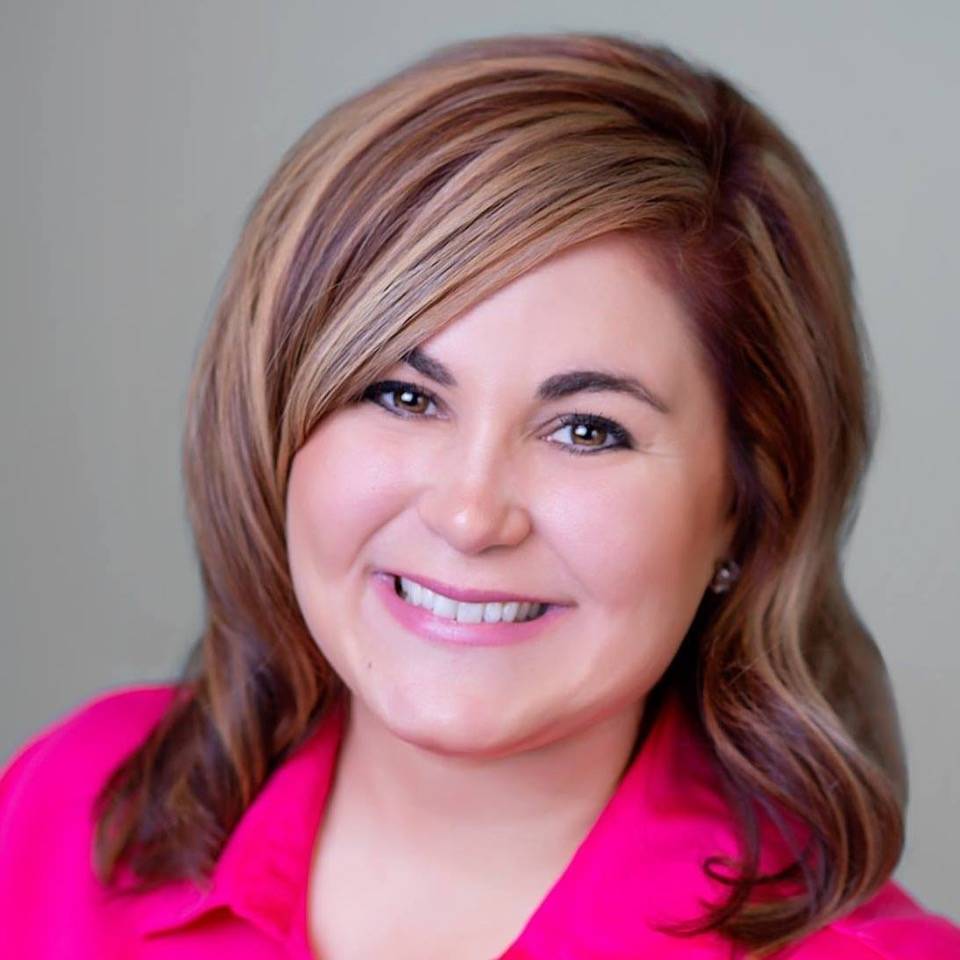 FINANCE
• City National Bank has hired Isabel Alvarado as vice president and branch manager of the bank's Green Valley banking office at 8475 S. Eastern Avenue and the corner of Wigwam Parkway. Alvarado replaces Scott Sellers, who was promoted to Nevada's field sales manager.
Alvarado joins City National from Valley Bank of Nevada with over 16 years of banking experience. In her new role, she will be responsible for managing the branch sales and servicing-related responsibilities at the Green Valley banking office, including the managing of a staff of five colleagues. Alvarado also will be responsible for networking through various civic and trade organizations to generate new business opportunities and promote City National. She will work closely with other areas of the bank such as private banking and real estate banking, to enhance existing relationships and develop new business opportunities.
Alvarado will report to Bruce Ford, senior vice president and Nevada regional banking manager.
"Isabel is a seasoned banking professional who has been a part of the banking industry for more than a decade and a half," Ford said. "We are very excited to have her join City National and our amazing team of branch managers. Isabel will be very successful in her new role and will continue to help the bank and our clients on the way up."
Prior to joining City National, Alvarado worked for Valley Bank of Nevada as the branch manager. During her tenure in banking she has also worked for U.S. Bank and Bank of America as a branch manager, where she began her banking career in 2003.
Alvarado is a graduate of College of Southern Nevada where she earned a bachelor's degree in business administration. Throughout her career, Alvarado has been very active in the community serving as a board member and/or volunteer for several nonprofit organizations, including the Latin Chamber, Henderson Chamber of Commerce and TEAM as Treasurer.
• Joyce Smith, Bank of Nevada's senior director, commercial banking, was elected to the Nevada Bankers Association Board of Directors by unanimous vote.
Smith's board position became effective Nov.12, 2019.
In her current role, Smith oversees a portfolio of highly valued clients and also manages the operations and employees of Bank of Nevada's Hualapai and Centennial locations. For the past six years, Smith has also been responsible for oversight of Bank of Nevada's Certified Public Accounting team, including the eight members who work exclusively to serve the unique banking needs of CPA clients.
"Because of Joyce's experience in so many areas of the banking industry, she will bring great perspective and a breadth of knowledge to the board position on behalf of Bank of Nevada and our northern banking division, First Independent Bank," said John Guedry, division CEO, Bank of Nevada. "Her diverse knowledge extends from lending practices to depository operations and treasury management, all of which will help inform her important decisions on the board."
"We're delighted to welcome Joyce Smith to Nevada Bankers Association Board of Directors. Her role in helping companies and nonprofits meet their financial goals combined with her passion for the banking industry will be assets to our governing board," said Phyllis Gurgevich, president and CEO, Nevada Bankers Association.
The Nevada Bankers Association is the united voice of Nevada's diverse banking industry. Members of the association are dedicated to providing the best financial products, services and resources to drive and support economic growth, job creation and prosperity throughout the State of Nevada.
LAW
• Spencer Fane LLP has announced the addition of partner Ayesha Mehdi to the health care practice group in the firm's Las Vegas office.
Mehdi focuses her practice on representing physicians, dentists and other health care professionals, along with various health care and closely held businesses in connection with corporate, transactional and health care matters. She counsels clients on fraud and abuse, health information technology and compliance, health information privacy and security (HIPAA and HITECH Act), antitrust matters and reimbursement. She also represents pharmacies, wholesalers, PSAOs and pharmacy alliances regarding license issues, Nevada state pharmacy laws, Board of Pharmacy issues and state DEA issues.
Recently, Mehdi received an award at the MANAO Asian Women of Inspiration Gala, honoring Asian women leaders in the Las Vegas Valley.
"We look forward to utilizing Ayesha's experience to serve our clients' health care needs in this market," said John Mowbray, Spencer Fane office managing partner in Las Vegas.
Prior to entering private practice, Mehdi served as a judicial intern for the Hon. Gloria Sturman in the Eighth Judicial District Court. She is a member of the physician organizations group of the American Health Lawyers Association, the Health Care Compliance Association, the American Bar Association's health and business law sections and the State Bar of Nevada's insurance and health law section.
Mehdi completed her undergraduate degree in finance at Walsh College before going on to earn a Master's degree in health services administration from the University of Kansas School of Medicine and her Juris Doctor from the University of Kansas School of Law. She serves on the University of Kansas School of Law's Board of Governors.
MEDIA
• Telemundo Las Vegas / KBLR has announced that Cinthia Maldonado has been named multimedia journalist. Maldonado joins Noticiero Telemundo Las Vegas on weekdays at 5 p.m., 5:30 p.m., 6 p.m. and 11 p.m. Maldonado's on-air debut was Jan. 13.
"We are excited to welcome Cinthia to our news team," said Marialcy Carreno, news director of Noticiero Telemundo Las Vegas. "We are confident in her commitment to the Las Vegas community and her knowledge of valuable information needed by the Hispanic population. She will help us in our continuous efforts to better serve our community."
Maldonado joins KBLR after working as a bilingual news reporter and multimedia journalist for ABC Las Vegas/KTNV since 2018. In this role, she served as the main reporter assigned to enterprise immigration, the Latino community and inspirational stories. Previously, she worked for Telemundo Surco/KRDO in Colorado Springs as a news anchor, producer and news reporter between 2016 and 2018. Before this, Maldonado worked in Telemundo Denver as a TV host in 2015. Her previous experience was with FOX 31 in Denver in the operations tech department from 2014 to 2015.
Maldonado earned a bachelor's degree in speech communication, with an emphasis in broadcast journalism and a minor in Spanish translation from the Metropolitan State University of Denver.
Telemundo Las Vegas/KBLR is Telemundo's local television station, serving the Spanish-speaking community in the Las Vegas market. Owned by NBCUniversal, Telemundo Las Vegas has been delivering local news, information and entertainment to viewers throughout Southern Nevada for 25 years.
• Las Vegas-based Braintrust Agency recently hired a new director of public relations. Though our agency is based in Las Vegas, we also have a New York office and clients in Texas, Florida, California, and everywhere in between that Grace Russell will oversee. Some of our diverse, nationwide clients include Intrigue by Interstate Hotels' boutique hotels such as The Beeman in Dallas, Canvas Dallas, Hotel Erwin in Venice Beach, Cachet in New York, the city of Pahrump, The Ritz-Carlton, Dallas and Vegas' biggest chocolate factory, the Mars Inc.-owned Ethel M Chocolates.
Russell comes to us from Quillin Advertising, previously overseeing publicity for Cirque du Soleil Entertainment Group. Her experience with worldwide entertainment and the Las Vegas media has given her the expertise to take on Braintrust's nation-wide clients.
NONPROFIT
• Goodwill of Southern Nevada has announced the addition of Rick Arpin to its board of directors. Arpin, a seasoned finance and operational professional, brings a wealth of knowledge and experience to the position. Currently, Arpin serves as an executive with NRT Technology, a provider of financial services technology and other hardware and software products to the gaming industry.
"I am honored to share Rick Arpin is now a member of our board of directors," said Rick Neal, president and CEO of Goodwill of Southern Nevada. "Mr. Arpin is a welcomed addition to our board, and I know he will provide valuable insight and direction for our organization. Our board of directors is comprised of Southern Nevada leaders who volunteer their time and we would not be able to do the work we do without their guidance and support."
Arpin attended the University of Nevada, Las Vegas where he earned a degree in accounting and finance from the Lee Business School. Additionally, Rick is a licensed CPA in Nevada. Positions held throughout his career include various senior finance and operation roles throughout his 15 years with MGM Resorts, and seven years at the global audit and accounting firm Arthur Andersen.
Notably, while working for MGM Resorts, Arpin spearheaded the development and operation of T-Mobile Arena.
In addition, Arpin is a member of the board of directors of the UNLV Alumni Association and the Board of Friends of Las Vegas Academy.
REAL ESTATE
• The Nevada State Apartment Association has announced its newly elected board of directors for 2020, led by incoming NVSAA President Phyllis Garcia, a regional manager for Ovation Property Management.
In addition to Garcia, 2020 NVSAA officers include:
— Troy Perkins, NVSAA vice president, with MG Properties in Northern Nevada
— Lisa Lynes, NVSAA treasurer, with Cornerstone Residential
— Debra Peterson, NVSAA primary vendor executive officer, with Apartments.com
— Beckie Shudinis, NVSAA secondary vendor executive officer, with Burns Pest Elimination
— Bret Homes, NVSAA immediate past president, with Advanced Management Group
— Eric Newmark, NVSAA legal counsel, with Karsaz Law
According to NVSAA Executive Director Susy Vasquez, each board member has a wealth of knowledge and experience in the multifamily housing industry and will help build awareness of the association and provide essential advocacy and related services to apartment owners and residents throughout Nevada.
The Nevada State Apartment Association is a nonprofit organization that provides a variety of services to its 894 community, property management and business partner members statewide, including legislative support, education and community outreach.
RECREATION
• Alexandra Barilla is the newly appointed general manager for Cowabunga Bay Water Park in Henderson. Barilla was born and raised in Las Vegas and an alumnus of Bishop Gorman High School and the University of Nevada, Las Vegas. She has a dual bachelor's degrees in recreation and leisure services and journalism. She started her career in the amusement industry as a recreation management intern for the Walt Disney World Resort in Orlando, Florida and held other resort and recreation management positions within the Walt Disney Co. She joined the Cowabunga Bay family in their inaugural year and is excited for her new role as general manager for the 2020 Season.
Barilla was the UNLV college buddy director for the UNLV Chapter of Best Buddies Nevada in addition to interning for the Make-A-Wish Foundation of Southern Nevada. During her time with Disney, she participated in volunteer opportunities with Give Kids the World and served as the ambassador for her resort for Disney's United Way initiative.
Barilla and her team at Cowabunga Bay continue to be a loyal partner within the city of Henderson and the Las Vegas communities On Giving Tuesday, Cowabunga Bay donated 100 single day tickets to 10 local charities for the 2020 season.
In addition, the ongoing relationship with the city of Henderson's first responders continues to grow. The fire department conducts their swift water rescue training and the police department has their K9 unit training at Cowabunga Bay's facilities each year.