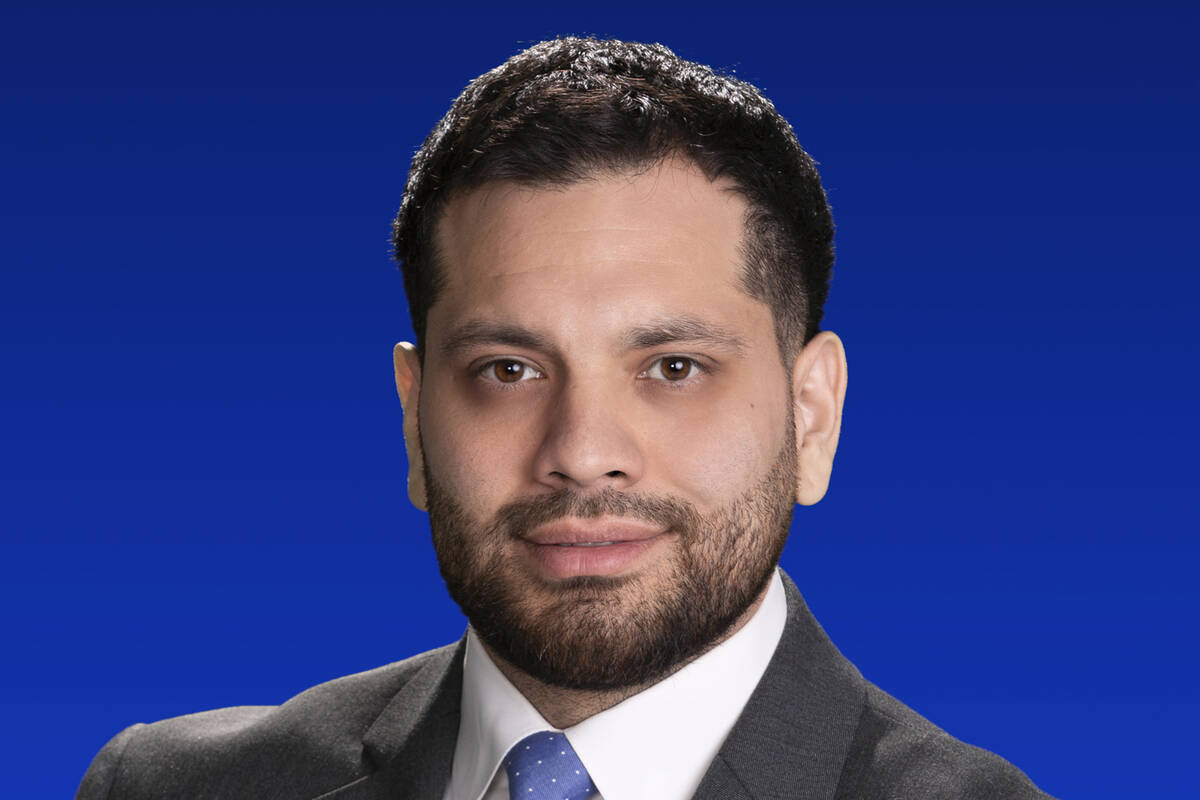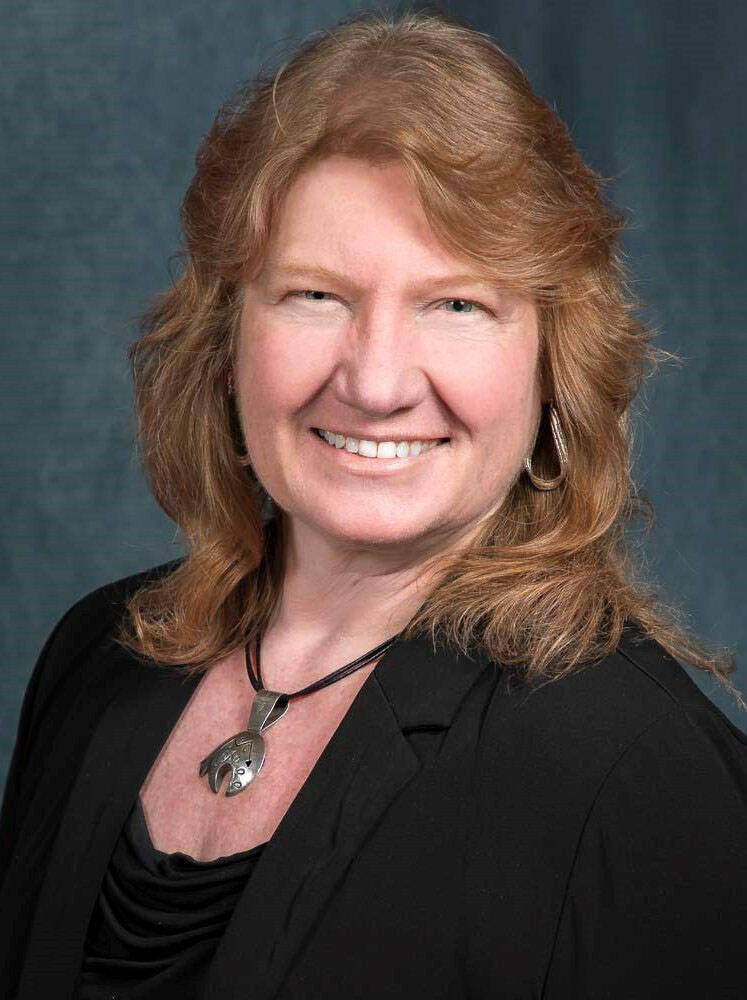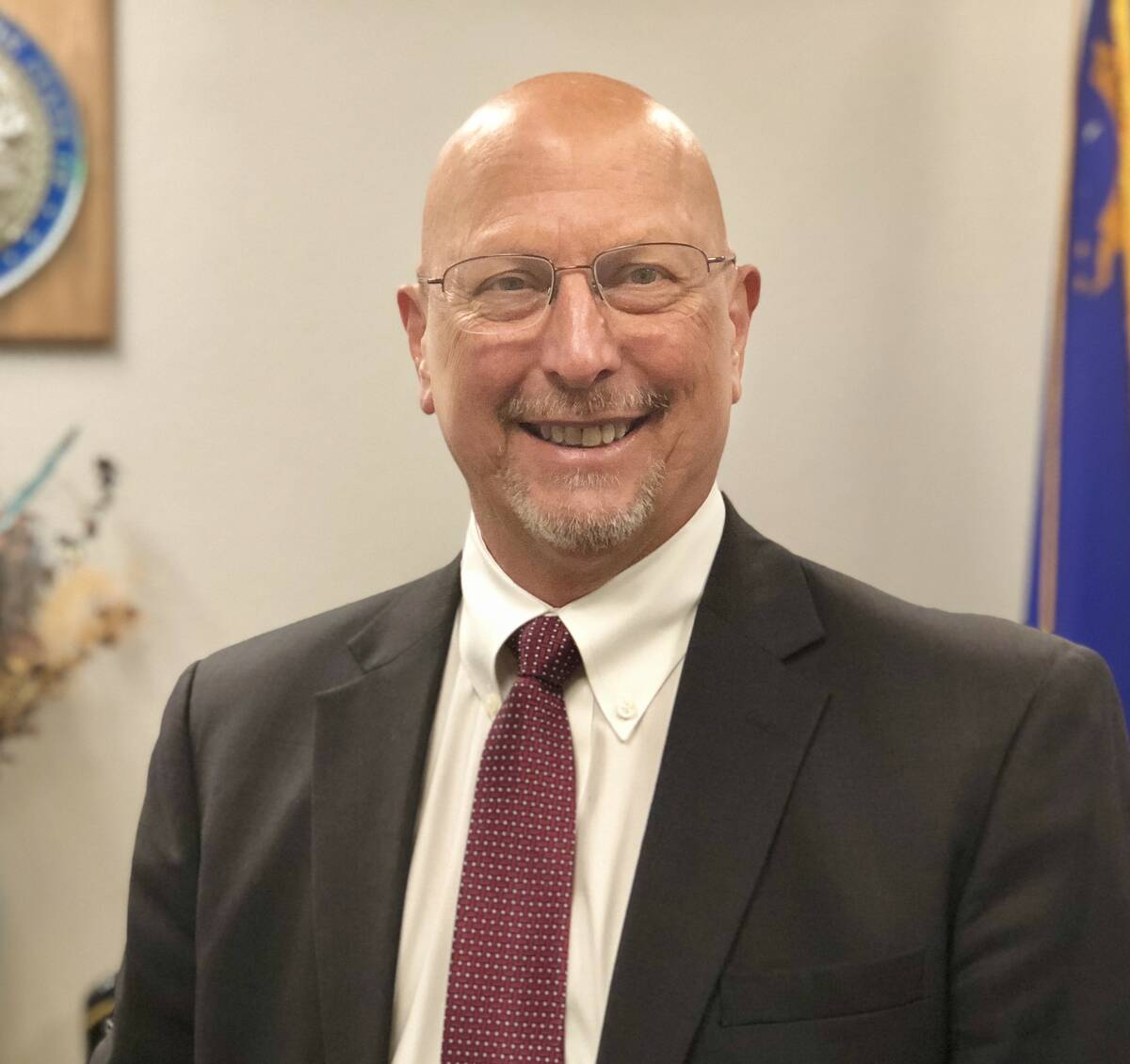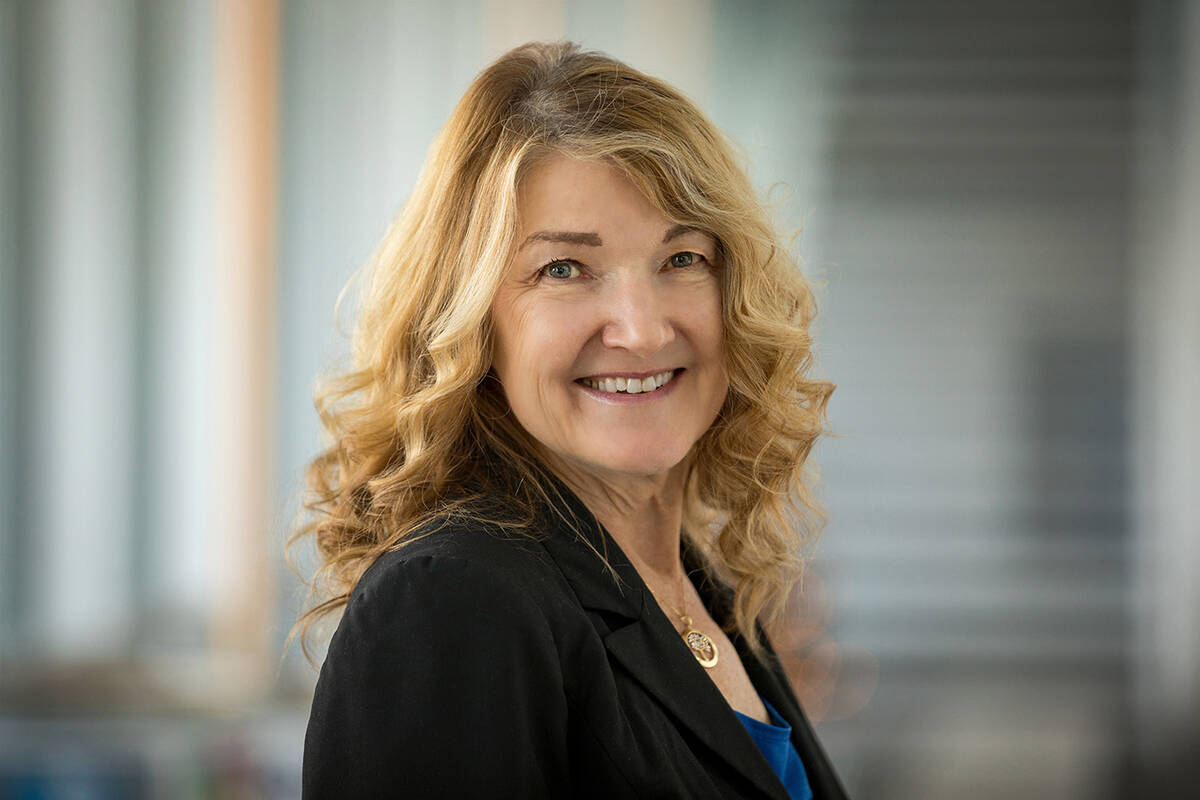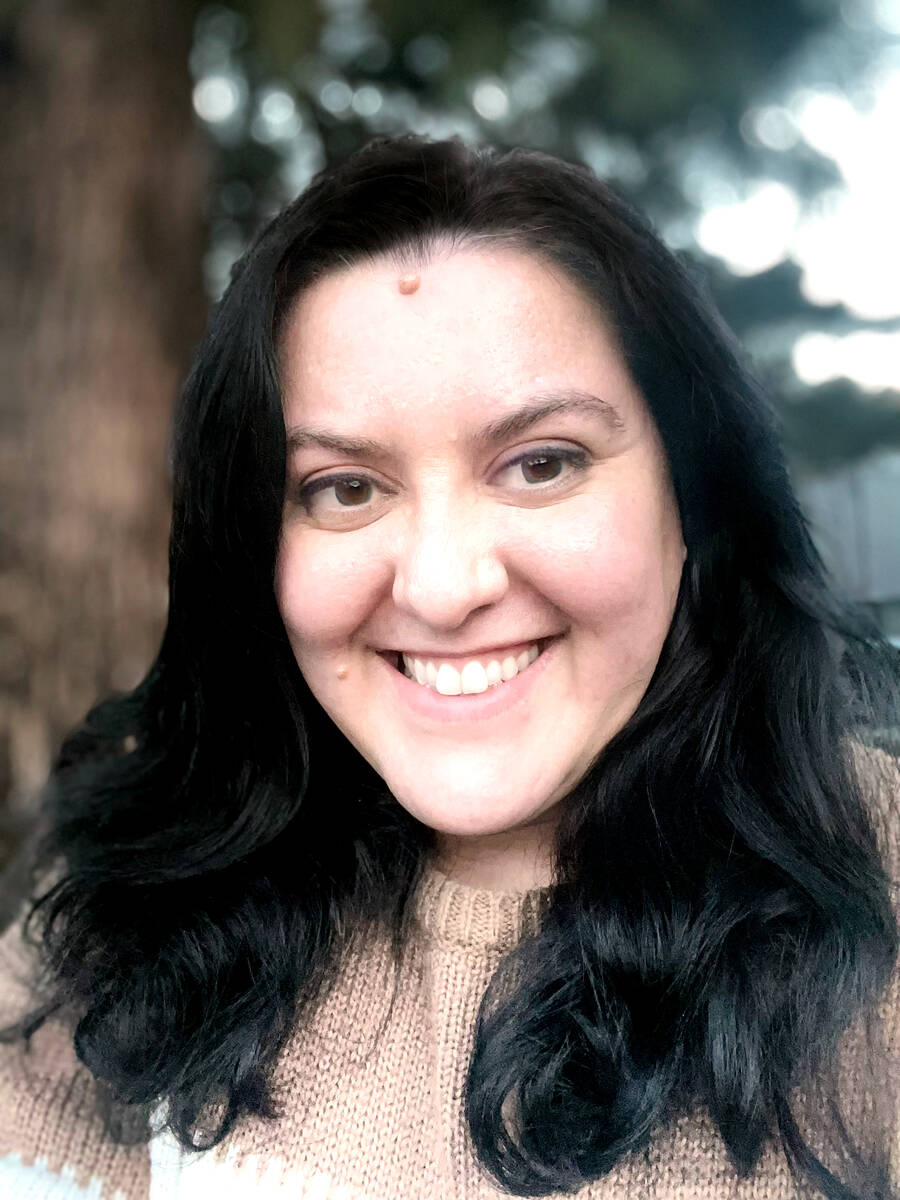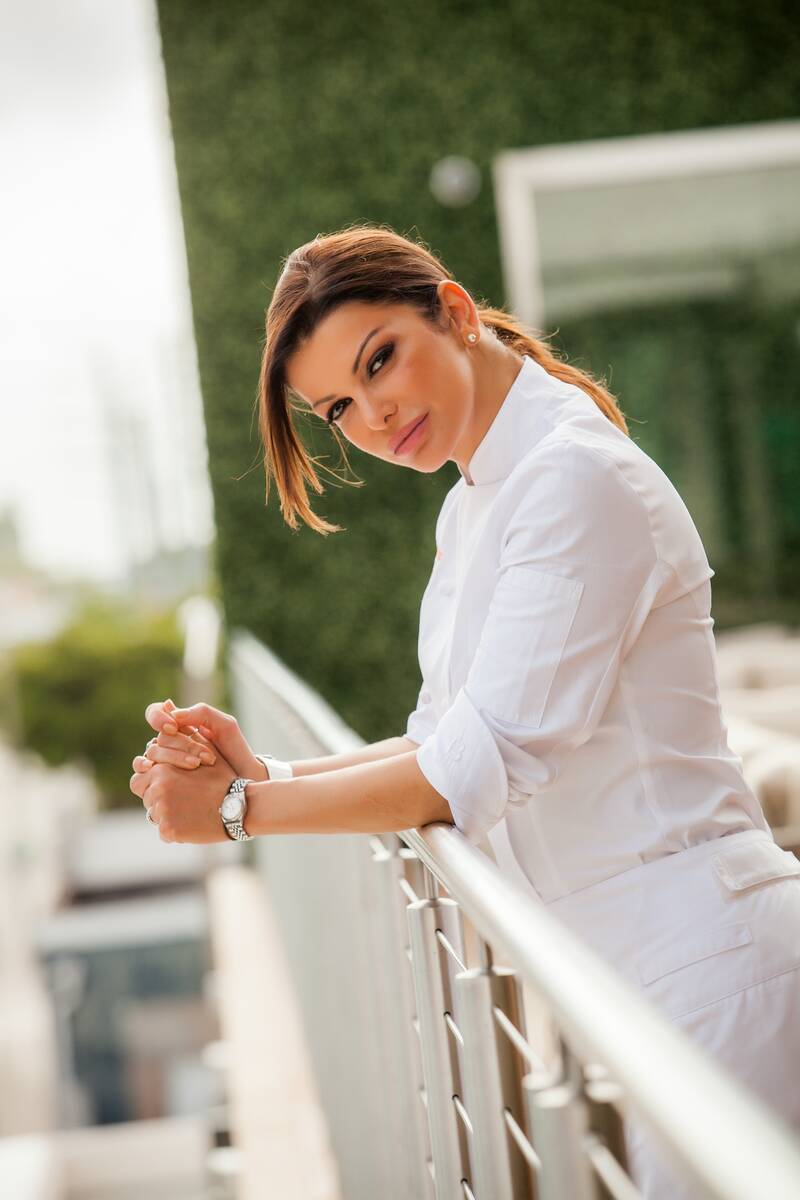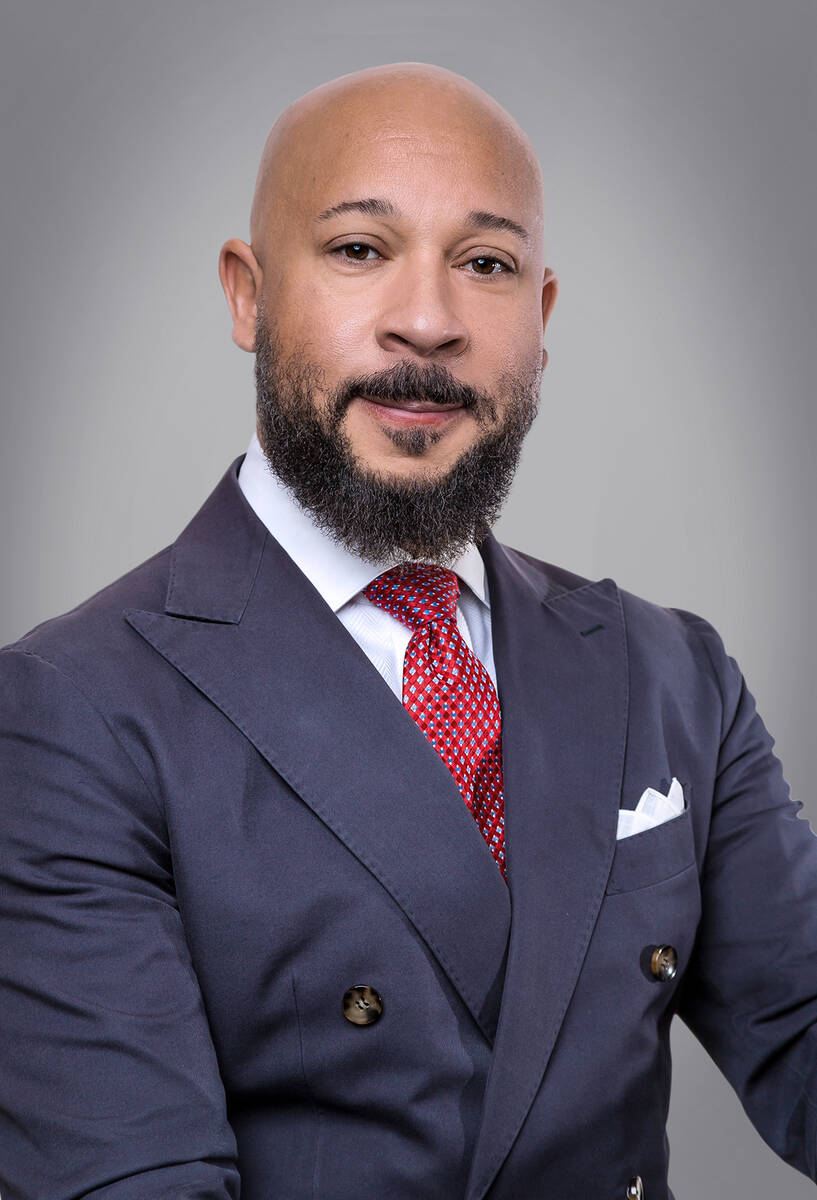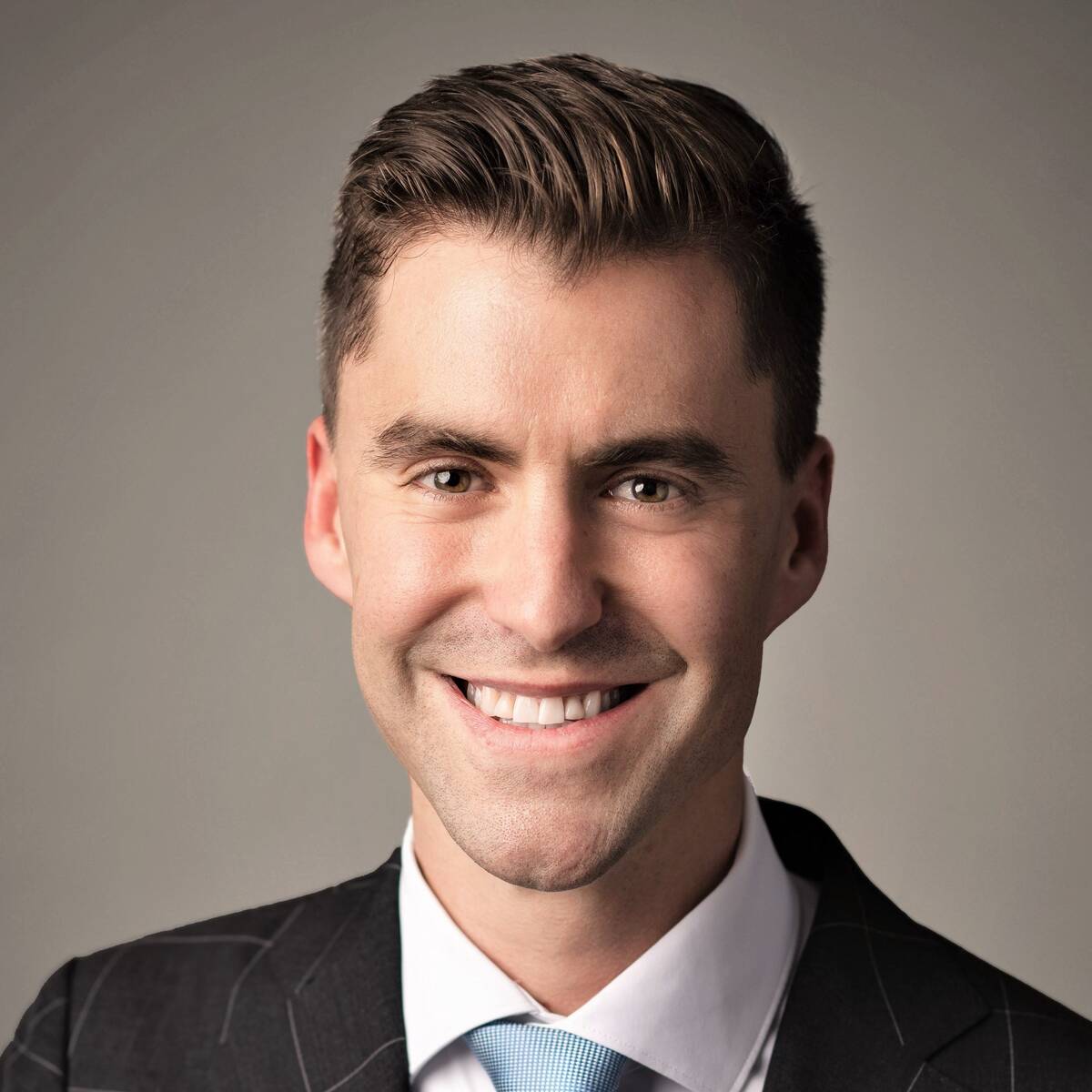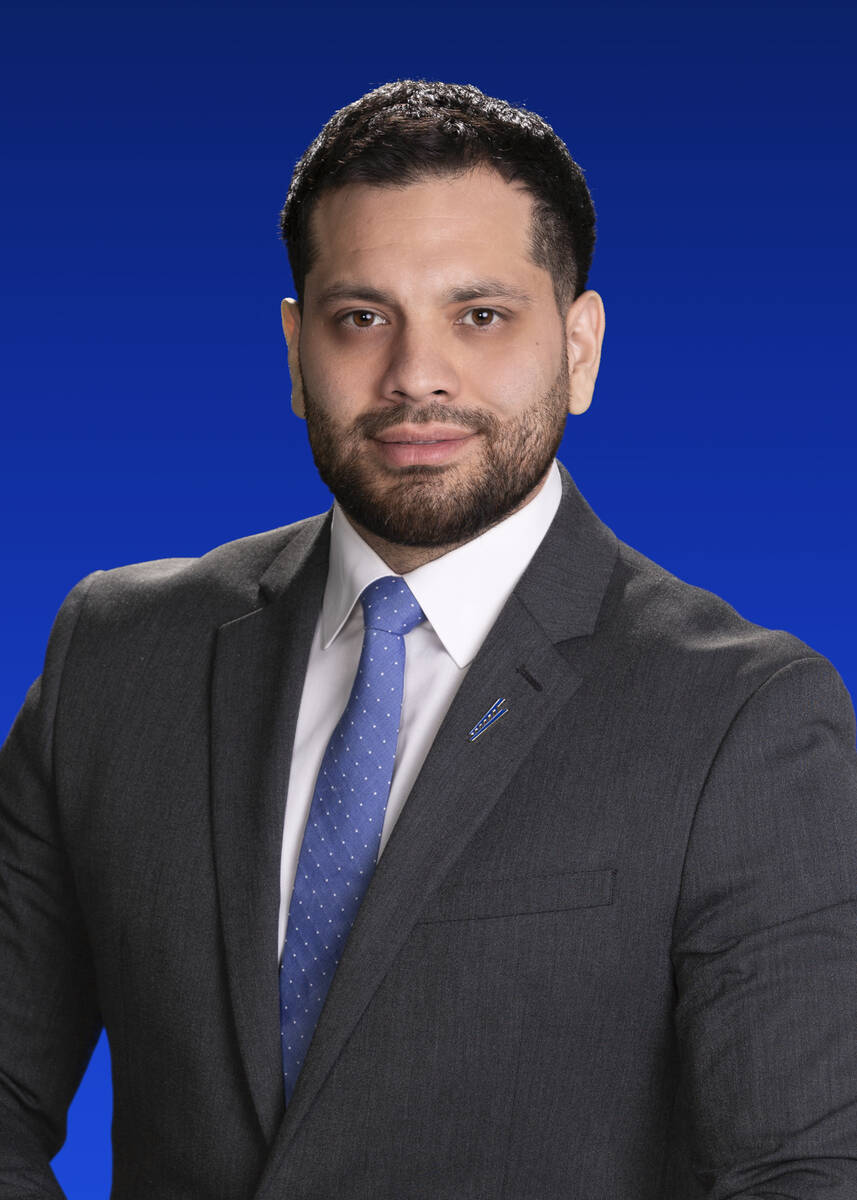 FINANCE
• City National Bank announced that it has hired Evan Vasquez as vice president and branch manager of the bank's Green Valley banking office at 8475 S. Eastern Ave. and the corner of Wigwam Parkway. Vasquez replaces Isabel Alvarado who was promoted to a business banking relationship manager. Vasquez joins City National with more than 14 years of experience in the financial services industry.
In his new role, Vasquez will be responsible for managing the branch sales and servicing-related responsibilities at the Green Valley banking office, including managing a team of four colleagues. He will work closely with the local community and other areas of the bank, such as private banking, to enhance existing relationships and develop new business opportunities.
Vasquez will report to Bruce Ford, senior vice president and Nevada regional banking manager.
"Evan is a seasoned banking professional who has been a part of the banking industry for more than a decade," Ford said. "We are very excited to have him join City National and our amazing team of branch managers. His leadership and experience will help our team become even stronger."
Prior to joining City National, Vasquez worked for First Savings Bank as a business banking manager. During his career, he has worked for U.S. Bank, where he began his banking career in 2009 as a branch manager, an underwriter and a universal banker.
Vasquez attended University of Nevada, Las Vegas where he studied communications. Throughout his career, Vasquez has been very active in the community and has served as a board member and/or volunteer for several nonprofit organizations, including the Henderson Chamber of Commerce and Boys and Girls Foundation.
GOVERNMENT
• The Transportation board of directors unanimously approved the appointment of Tracy Larkin-Thomason as the director of the Nevada Department of Transportation. Larkin-Thomason will officially assumed her new role as director on Jan. 17.
Larkin-Thomason most recently served as the senior vice president of program development for the Intelligent Transportation Society of America in Washington, D.C., a national nonprofit that advances the research and deployment of intelligent transportation systems. Prior to that, Larkin-Thomason spent more than 30 years working in various senior-level roles at NDOT, including more than eight years as the deputy director for Southern Nevada.
"I am proud to appoint Tracy to serve as NDOT's director," said Gov. Joe Lombardo. "Tracy's three decades of experience with NDOT, as well as her most recent role working on cutting-edge transportation systems at the national level, gives her a deep understanding of what it takes to build, maintain and operate Nevada's vast network of roads and bridges."
Larkin-Thomason began her NDOT career in 1987 in the right-of-way, roadway design and structural engineering divisions, followed by 11 years as traffic engineer, engineering service manager and maintenance manager for northwestern Nevada, and four years as assistant director of planning. She then served as NDOT deputy director for Southern Nevada where she oversaw NDOT's three engineering districts and the civil rights program.
Larkin-Thomason has a Bachelor of Science degree in civil engineering and a Master of Business Administration, both from the University of Nevada, Reno. She is a licensed civil engineer in the state of Nevada. Larkin-Thomason is also certified as an ITE Professional traffic operations engineer and a Nevada certified public manager. Larkin- Thomason also served on Nevada board of Professional Engineers and Land Surveyors along with several national committees and panels for National Academy of Sciences and the American Association of State Highway Transportation Officials.
• Department of Business and Industry Director Terry Reynolds announced the appointment of Nick Stosic as interim insurance commissioner at the Nevada Division of Insurance (division), effective Jan. 6. The appointment was made following the resignation of Barbara Richardson, who has served in the role since March 2016. A recruitment to fill the vacancy on a permanent basis will be conducted.
"I want to thank Barbara for her service to the Division of Insurance and the State of Nevada. We wish her well as she embarks on a new chapter in her career," said Director Reynolds. Under Barbara's leadership, the division has enhanced communications to consumers, developed new online educational tools and ensured that insurance providers were adequately meeting the needs of all Nevadans.
Stosic most recently served as the deputy commissioner with the division where he provided oversight of the product compliance, market regulation and captives sections, while also acting as the liaison with Nevada's insurance agents and brokers. Prior to that he served as the division's insurance regulation liaison, beginning his career with the state in 2016.
Stosic is a Nevada native. After graduating from the University of Arizona with a BS in business administration, he worked with the international accounting firm of Price Waterhouse and Co. in both Los Angeles and Seattle, while obtaining his certified public accountant designation. He returned home to Reno in 1982 where he dedicated his career to the family insurance business, working as an insurance producer, agency owner and manager until 2015.
Stosic has earned the professional designations of Chartered Life underwriter, Chartered Financial consultant and certified financial planner and has had the honor of serving as president of the Northern Nevada Life Underwriters Association, the Sierra Nevada Association of Financial Service Professionals and the Nevada Association of Insurance and Financial Advisors.
The Nevada Division of Insurance, a division of the Nevada Department of Business and Industry, protects the rights of Nevada consumers and regulates Nevada's $20 billion insurance industry. The division has offices in Carson City and Las Vegas.
HEALTH CARE
The Sanford Center for Aging at the University of Nevada, Reno School of Medicine (UNR Med) has named Susan G. Harris, Ph.D., the new program coordinator of health and wellness, and Krystal Pyatt the new marketing and communications specialist.
Harris is also an emeritus associate director of the gerontology academic program at the UNR Med since 2020. She holds a master's degree in sciences and a doctor of philosophy, all from the University of Nevada, Reno.
"I am here because of Jean Sanford and her mom," Harris said. "The love between Jean and her mother resonates with me. Jean cared so much and left a large endowment for the Sanford Center and I want to extend that mission by helping to improve the quality of life for Nevadans."
As a program coordinator of health and wellness, Harris will be responsible for the coordination of a variety of evidence-based programs for elders and their caregivers.
Pyatt recently worked for The Children's Cabinet, a local nonprofit that supports children and families, and has been working in public relations for over 10 years. She holds a bachelor's degree in journalism, emphasis on public relations, from the University of Nevada, Reno.
As a marketing and communications specialist, Pyatt will be responsible for elevating the understanding of the organization and the many services it provides.
The Sanford Center for Aging at UNR Med works to enhance the quality of life and well-being among elders through academics, translational research and outreach. For information about the Sanford Center and its programs, visit med.unr.edu.
• Southwest Medical has added four new providers to help meet the growing need for health services in the Las Vegas community:
— Tuong Bui, DO, joins Southwest Medical (2716 N. Tenaya Way) and specializes in adult medicine.
— Tammy Collander, APRN, joins Southwest Medical's Tenaya Healthcare Center location (2704 N. Tenaya Way) and specializes in adult medicine.
— Chiamaka Faith Ibeabuchi, APRN, joins Southwest Medical's Rancho Urgent Care location (888 S. Rancho Drive) and specializes in urgent care.
— Eric Lee, MD, joins Southwest Medical (2716 N. Tenaya Way) as a hospitalist.
• Optum Care Anesthesia has added a new physician. Robert Smith, MD, joins Optum Care Anesthesia (2716 N. Tenaya Way), specializing in anesthesia.
HOSPITALITY
• A standout cheftestant on Bravo's "Top Chef" and acclaimed culinary superstar, Carla Pellegrino has joined Limoncello Fresh Italian Kitchen, located in the Lakes near Summerlin at 8245 W. Sahara Ave., as partner and chef. Husband-and-wife restaurateurs, Giuseppe and Jenny Bavarese, opened Limoncello Fresh Italian Kitchen in 2019.
Dazzling food aficionados for nearly two decades, Pellegrino brings her award-winning talent and expertise to Limoncello's award-winning menu of traditional southern and northern Italian cuisine with modern flair.
"We have long admired Carla Pellegrino's cuisine, which is truly beyond compare," Giuseppe said. "We are thrilled to welcome Carla to Limoncello."
Pellegrino was born in Brazil and raised in Italy, where she began learning to cook traditional Brazilian, Italian and Portuguese cuisine from her family. She graduated with honors from the French Culinary Institute in New York City and went on to open and lead top restaurants in New York City, Miami, California and in Las Vegas, which has become her home. They include Baldoria Restaurant in the heart of NYC's Theater District; the legendary Italian restaurant, Rao's, located inside Caesars Palace; Touché Rooftop Restaurant in Miami; Meatball Spot in Las Vegas; and the Majestic Yosemite Hotel in Yosemite Valley, California. She also excelled as a private chef for Hollywood's elite at Jarvis Khattri WWC.
Pellegrino opened two signature restaurants in 2011, Bacio on the Las Vegas Strip and her neighborhood restaurant, Bratalian, where she earned top awards. They included "Best New Restaurant" and "Best Italian Restaurant" in the Las Vegas Review-Journal's "Best of Las Vegas Awards," as well as an honorable mention among Gayot's "Top Ten Best New Restaurants in the United States." Pellegrino has received numerous accolades throughout her career, including a "Women in Food" and "Best Pasta Recipe" honoree by James Beard Foundation.
Under the leadership of Giuseppe and Jenny, Limoncello was named "Best Italian Restaurant" by MyVegas Magazine, and Giuseppe was recently honored among "Las Vegas' Top 100 Men of Success," recognizing his achievements with Limoncello and throughout the greater community. A 20-year restaurateur, Giuseppe's previous restaurants include Prosecco Fresh Italian Kitchen and Caffe Dolce in Las Vegas, in addition to several restaurants and clubs in Los Angeles. An optometrist by day, Jenny oversees various facets of the business, including marketing.
MARKETING
• MassMedia Marketing, Advertising, PR, a women-owned, digital-first media and PR agency announced the appointment of Chief Growth Officer Jamal Parker.
"As we usher in a new year of change and prosperity, I'm excited to announce our own commitment to growth as we introduce Jamal Parker in the newly created role of chief growth officer," said Georgeann Pizzi, MassMedia partner and president. "Our industry is evolving at light speed and with Jamal's deep industry background and keen eye for innovation, we're poised to continue not only helping our clients reach complex audiences and compel them to action to achieve long-term business growth and market leader status, but also identify and secure on-brand new business targets to further expand and propel our agency forward."
Parker will be responsible for leading MassMedia's new business development strategy while maintaining a focus on client growth and retention. In his role, Parker will drive agency revenue and deepen relationships with the company's hospitality, health care and corporate clients. He will report to Pizzi, MassMedia partner and president.
Parker brings more than 25 years of experience developing high-performance sales teams and leading initiatives to enhance organizational performance. Most recently, he served as publisher of Las Vegas Magazine and Vegas2Go at Greenspun Media Group.
NONPROFIT
• Junior Achievement of Southern Nevada announced C.J. Neff has joined its board of directors. Volunteering and philanthropy have been a deep part of his life for more than 20 years, and he's continuing to invest those values back into his community.
As a volunteer with the nonprofit financial literacy organization, Neff's expertise and passions for math, planning and helping students are evident and led him to be recognized as the local chapter's 2022 Junior Achievement Volunteer of the Year.
"When I discovered Junior Achievement, I was blown away that such an organization existed, and I've been incredibly impressed with the JA curriculum I've taught in schools during the past year," Neff said. "In joining the board, I'm excited to become more deeply involved in helping Junior Achievement achieve its mission of financial education, workforce development and entrepreneurship education for local K-12 youth."
As financial advisor at Hightower, he is responsible for the fulfillment of financial planning and investment management needs for clients, prospecting and development of new clients, and firm-wide marketing initiatives. Additionally, he has been Ambassadors Co-Chair for Vegas Young Professionals and will serve as that organization's board chair this year.
"We are so excited to have C.J. as part of our board. As a volunteer, he's demonstrated his commitment to our organization and desire of inspiring and helping educate the next generation in financial literacy, and he'll bring that enthusiasm and business acumen as we embark into 2023," said Michelle Jackson, chief executive officer and president of Junior Achievement of Southern Nevada.
Born in Baltimore, Neff spent most of his professional career in San Francisco in software development where he climbed the corporate ladder. In 2016 he moved to Las Vegas where he decided to change career paths, becoming a financial advisor which enabled him to live more passionately in helping clients organize and optimize their financial lives in the pursuit of achieving their dreams. He received his bachelor's degree in mathematics and French from Hamilton College in Clinton, New York, where he graduated magna cum laude.
Junior Achievement of Southern Nevada, Inc. was founded locally in 1996. The organization is dedicated to providing financial education to students K-12, with a curriculum that spans from budget management to economic principals, workforce skills and credit. Junior Achievement of Southern Nevada reaches more than 20,000 students annually in the Las Vegas area with the help of 285 businesses and 6,800 business role models.