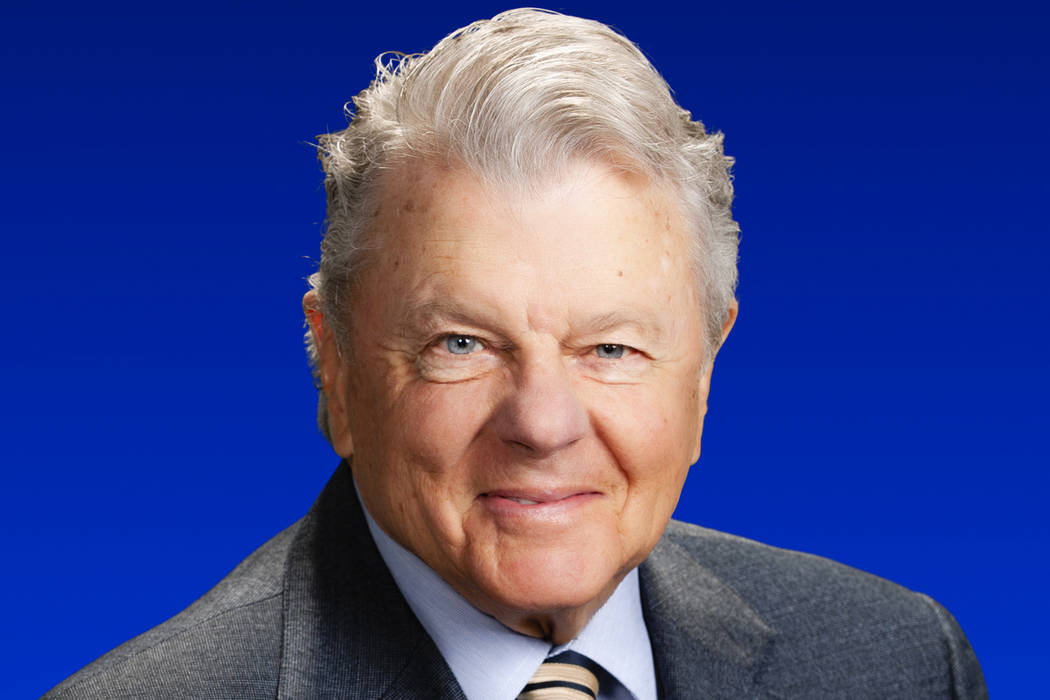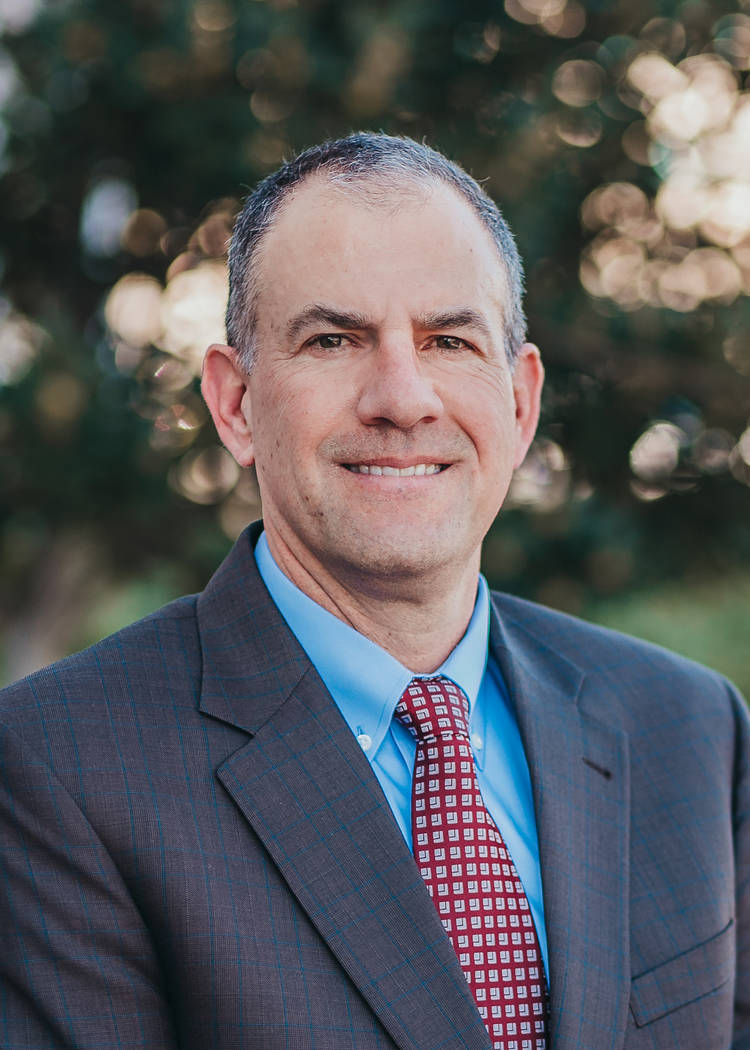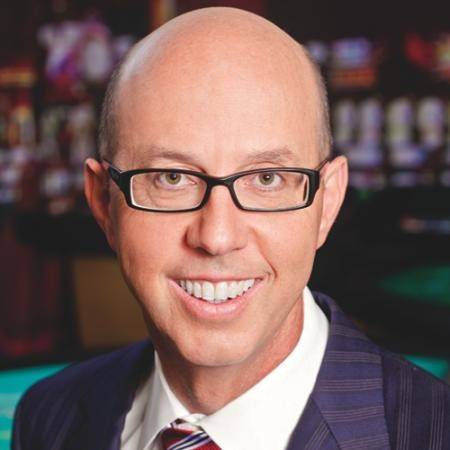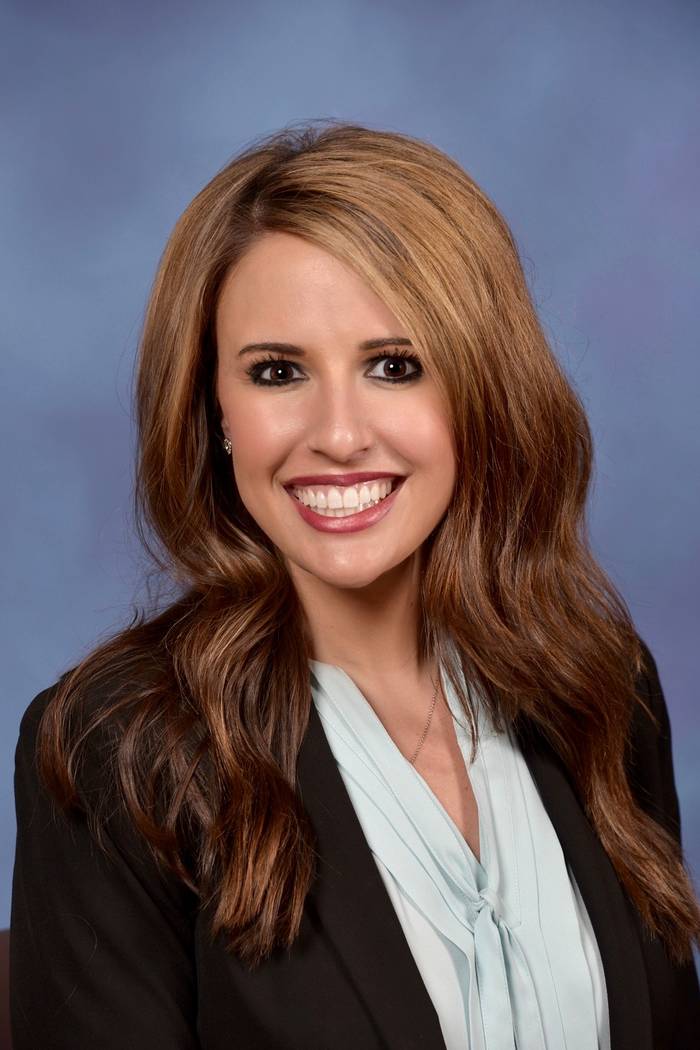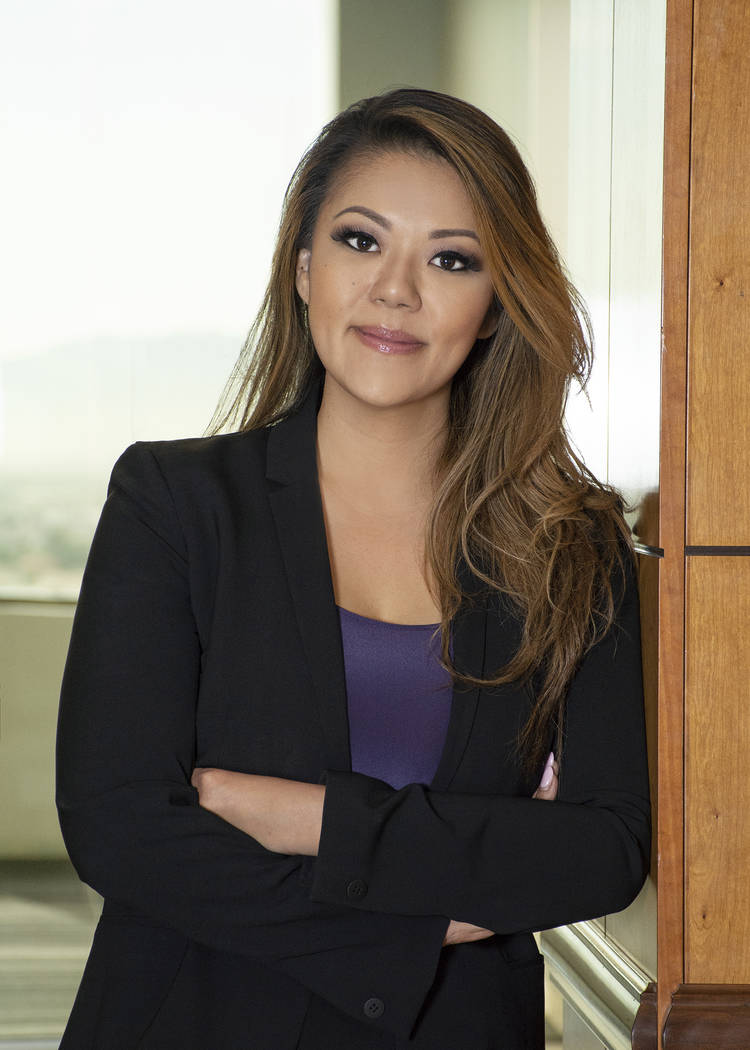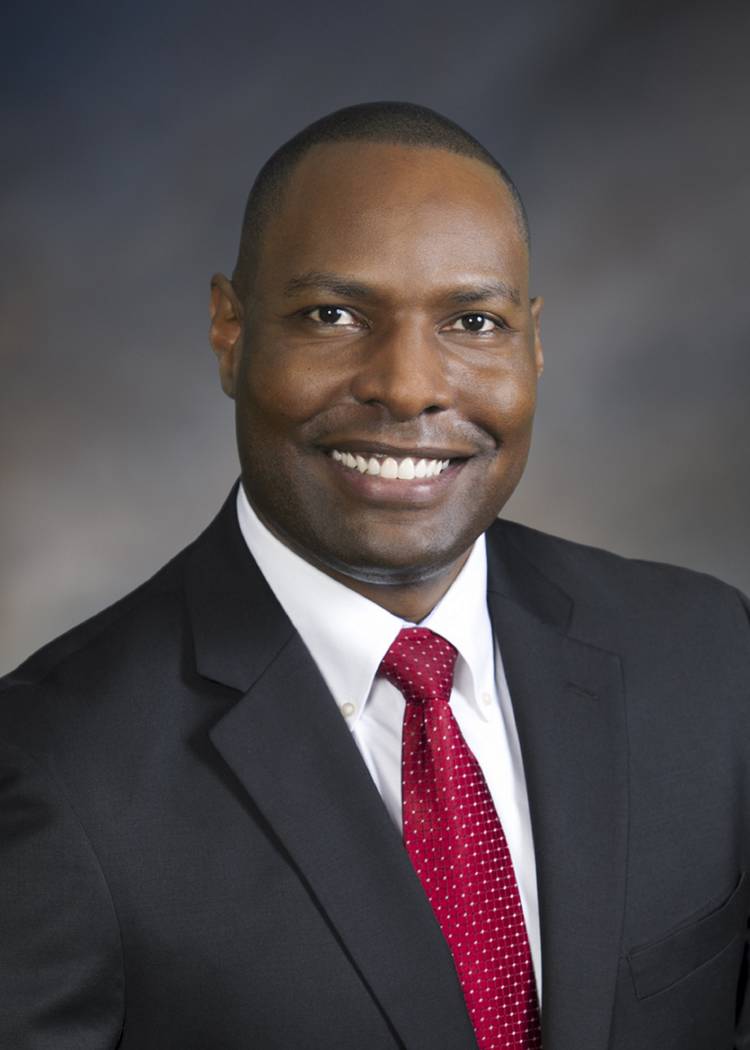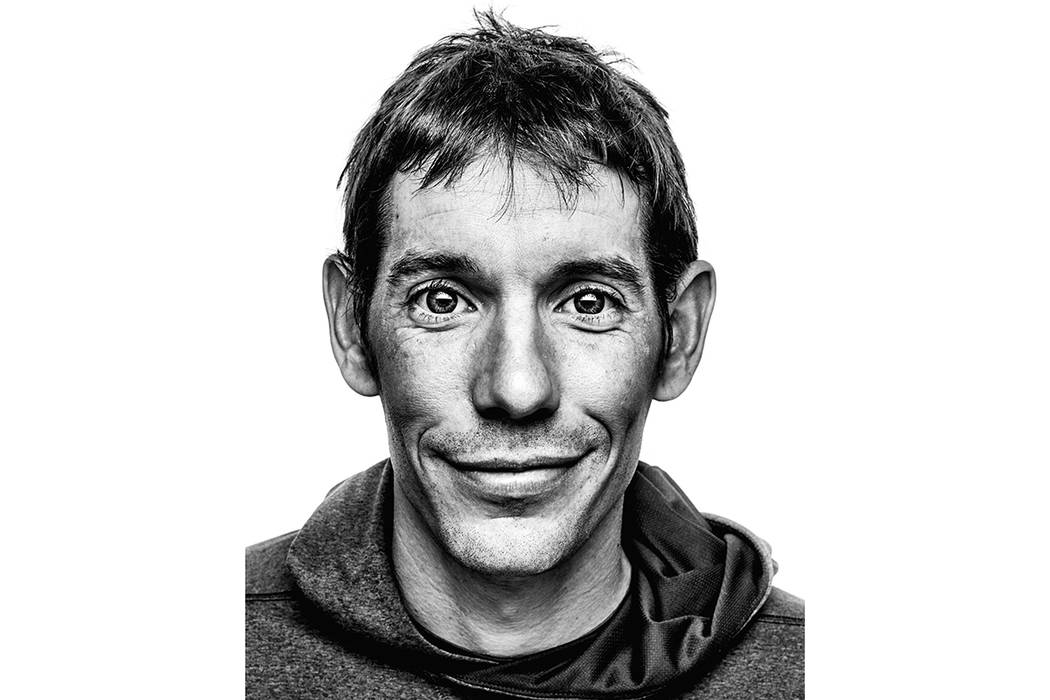 FINANCE
• City National Bank has appointed longtime Nevadan attorney Joseph W. Brown with the Kolesar Leatham law firm to its Southern Nevada Advisory Board.
"We are excited to have Joe, a very distinguished and accomplished business leader, join our advisory board," said Paul Stowell, Nevada regional executive for City National. "His insight and understanding of our community will be very beneficial to our board as well as the bank. Joe is highly regarded in his respective industry, and will help us increase our brand awareness and market share."
Brown is AV Preeminent TM Peer Review Rated by Martindale-Hubbell's Legal Directory. He is listed in Best Lawyers in America, and recognized by Super Lawyers magazine as one of the top business and corporate lawyers in the five-state mountain region. Brown has served on countless civic and charitable boards, has received two presidential appointments and been appointed by five separate Nevada governors to prestigious state agency boards, such as the Nevada Gaming Commission, Athletic Commission and Wildlife Commission. He has served as chairman of the Nevada Development Authority, the Nature Conservancy, the Nellis Support Team and the Nevada Military Support Alliance.
Brown is a veteran of the United States Marine Corps Reserve. He holds a Bachelor of Law degree from Washington & Lee University and a Bachelor of Arts from the University of Virginia. He is admitted to practice before the state and federal courts of Nevada and the District of Columbia. In December 2012, he was awarded an Honorary Doctor of Law degree by the University of Nevada Las Vegas, and in 2013 he was given the Outstanding Alumnus Award by Washington and Lee University School of Law.
The bank has nine other prominent business professionals serving on its advisory board in Southern Nevada. These individuals include: Peter Thomas, managing partner of the Thomas & Mack Co.; Allen Kaercher, managing partner of Kaercher Insurance; Dr. Russ Schroeder, managing partner of Ear, Nose and Throat Consultants of Nevada; Brad Peterson, senior vice president of CB Richard Ellis; Fafie Moore, executive vice present of ERA Consolidated Brokers; Jerry Whitsett, principal of M.R. Whitsett Inc.; Connie Brennan, publisher and CEO of Nevada Business Magazine; Nancy Wong, principal of Arcata Associates and broker-salesperson of Coldwell Banker Premier Realty; and Mary Beth Sewald, president of the Las Vegas Metro Chamber of Commerce.
• Nevada State Bank has named industry veteran Michael Lane as executive vice president, director of commercial real estate.
Lane will be responsible for the bank's real estate interests throughout Nevada. He replaces Jeff Jenkins, who is retiring after more than 10 years of service to Nevada State Bank.
Lane brings more than 30 years of banking experience to this position and has served in various management roles for US Bank and Wells Fargo. He comes to Las Vegas from St. Louis, Missouri, where he worked as senior vice president of commercial real estate for Wells Fargo.
"Michael is an excellent addition to our real estate lending and executive teams, and we welcome him to Nevada," said Nevada State Bank President and CEO Terry Shirey. "His extensive banking experience in the commercial real estate sector will be a great asset as we continue to serve the needs of Nevada's real estate developers and investors."
Lane earned a degree in finance from Wake Forest University and a master's degree in business administration from St. Louis University.
GAMING
• Gaming industry veteran Gavin Isaacs has joined mobile lottery startup, Jackpocket, as a senior advisor to the board of directors. He most recently stepped down from his role as president/CEO of Scientific Games late last year, and joined SBTech as a non-executive chairman in January 2019.
Jackpocket is a New York-based startup helping to modernize state lotteries, with a mission to create a more convenient, fun and responsible way to play.
HEALTH CARE
• Southern Hills Hospital, an HCA Healthcare affiliated hospital, has announced the appointment of Alexis Mussi as the new CEO. With this appointment, Alexis becomes the first female CEO of Southern Hills Hospital, and the only female CEO of a hospital in Las Vegas.
She joined HCA in May of 2008 and has served in multiple senior leadership roles within HCA's Far West Division. In December of 2015, she was named chief operating officer of Southern Hills Hospital where she oversees the operations of the emergency department, surgical services department and other areas of the facility. In the three years, Mussi has been COO, Southern Hills Hospital has grown from 134 beds to 252.
Prior to Southern Hills, she served in various positions at Mountain View Hospital including vice president of operations. She also worked as the market director of physician relations for Sunrise Health system, and the director of physician's relations at Sunrise Children's Hospital. Under Alexis' leadership each hospital saw tremendous growth. At Southern Hills alone she oversaw more than 45 million dollars in construction projects. Most recently she helped manage the construction of the first free-standing emergency room in the state, and was instrumental in the opening of the Pavilion, the first behavioral health unit in all of southwest Las Vegas.
In addition to her dedication to HCA's Far West Division, Mussi is a Leadership Las Vegas Graduate for the Las Vegas Metro Chamber of Commerce, and serves as a board member on the Crohn's and Colitis Foundation. She's also been awarded the 2018 Heroes with Heart Award from the Trauma Intervention Program and is a founding member of the Ronald McDonald House Red Shoe Society.
She holds a Bachelor's degree in interdisciplinary studies in business and communication from Arizona State University, and earned her Master's degree in public administration from the University of Nevada Las Vegas.
"I am very excited to have her in this role," said Brian Cook, president of HCA's Far West Division. "Alexis is not only admired around Southern Hills Hospital but well-known throughout the health care community here in Las Vegas. I am certain under her leadership Southern Hills Hospital will flourish, and continue to provide outstanding care to the community. We are happy that Alexis, her husband, Chris, and daughters, Gianna and Isabella, will remain in Las Vegas and continue to be part of the Far West Division."
LAW
• Spencer Fane has announced the addition of associate attorney Jessica Chong to the litigation practice group in the firm's Las Vegas office.
Chong's legal work includes experience as a litigator in private practice where she defended clients in an array of matters, including claims that arose under the Fair Credit Reporting Act, and as in-house counsel in the insurance and transportation industries. A native of California, she has spent her entire professional career in Las Vegas.
"Jessica's experience as a successful litigator across multiple industries will serve our clients well," said John Mowbray, Spencer Fane office managing partner in Las Vegas. "Her ability to help clients solve their most important matters makes Jessica a great fit for Spencer Fane, and strengthens our commitment to client service."
In addition to her professional career, Chong has been recognized for her pro bono work. The Legal Aid Center of Southern Nevada named her the Pro Bono Volunteer of the Month in July 2018, and her commitment to service stems from a desire to give back to the community.
Chong completed her undergraduate education at the University of California, Davis before earning her Juris Doctor from the University of Nevada-Las Vegas' William S. Boyd School of Law.
NONPROFIT
• Special Olympics Nevada (SONV) has introduced Terrence Thornton as the nonprofit organization's new executive director.
Thornton is a lifelong resident of Nevada and had spent the last 12 years with the Las Vegas Global Economic Alliance (formerly the Nevada Development Authority), where he most recently served as the vice president of investor services and development. Thornton led efforts to raise more than $20 million for the organization from 2013-2018; increased the number of major investors from five to 52; led the "Drive to 50" campaign to recruit and diversify the board of directors; and was responsible for planning and organizing signature events, including the annual awards dinner; among other accomplishments.
Prior to his work in economic development, Thornton was a substitute teacher for the Clark County School District and helped create individualized education plans for students with autism. He received a bachelor's degree from the University of Nevada, Las Vegas, and earned a Master of Science in nonprofit management from Walden University.
RECREATION
• Vegas native, Alex Honnold, one of the most recognized figures in the rock-climbing world and star of the Emmy award-winning film "Free Solo," has joined the board of EL Cap, one of the largest operators of indoor climbing facilities. The company is tapping into Honnold's climbing expertise to support the mainstream expansion of the sport across the country. Honnold will be making several appearances at El Cap events across the country starting at the end of May.