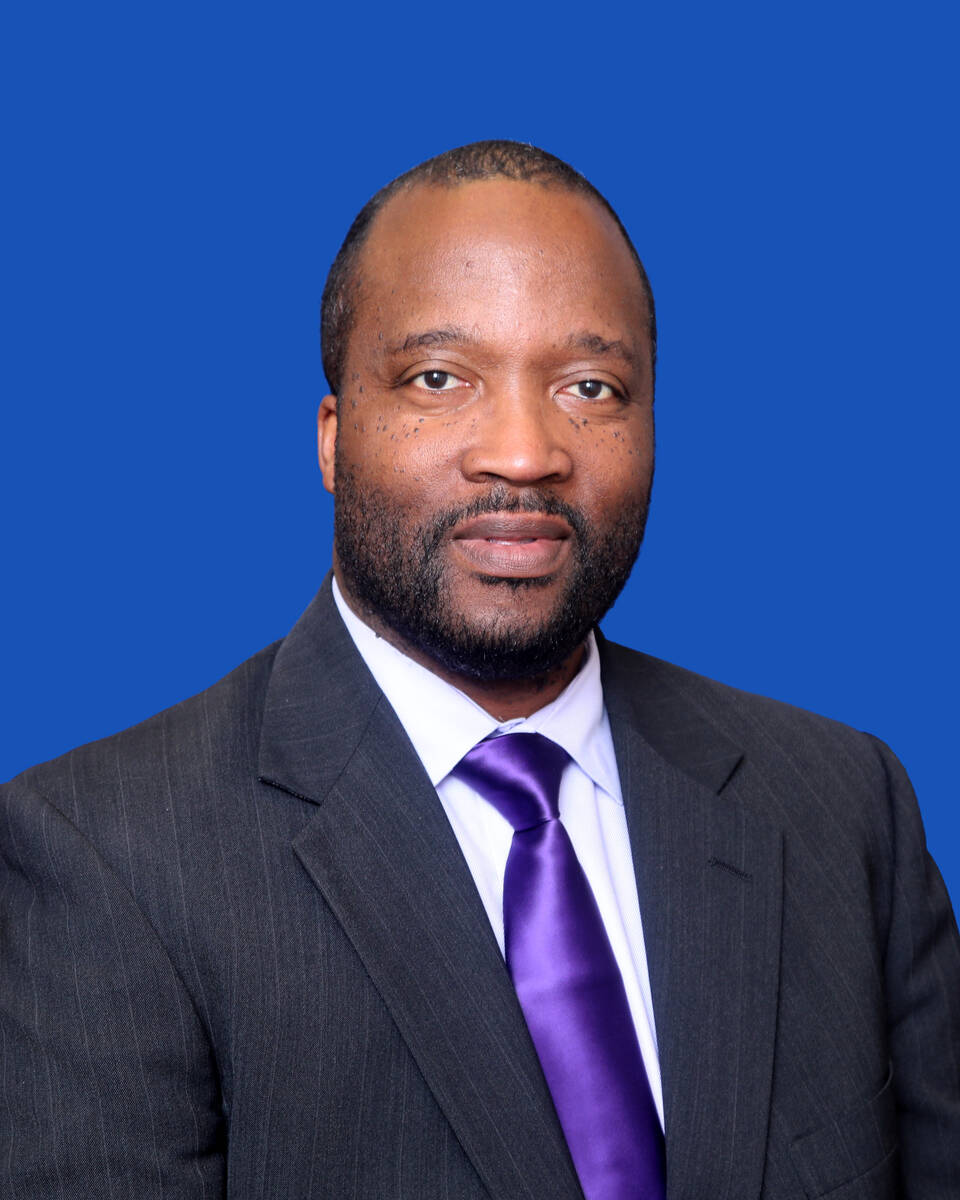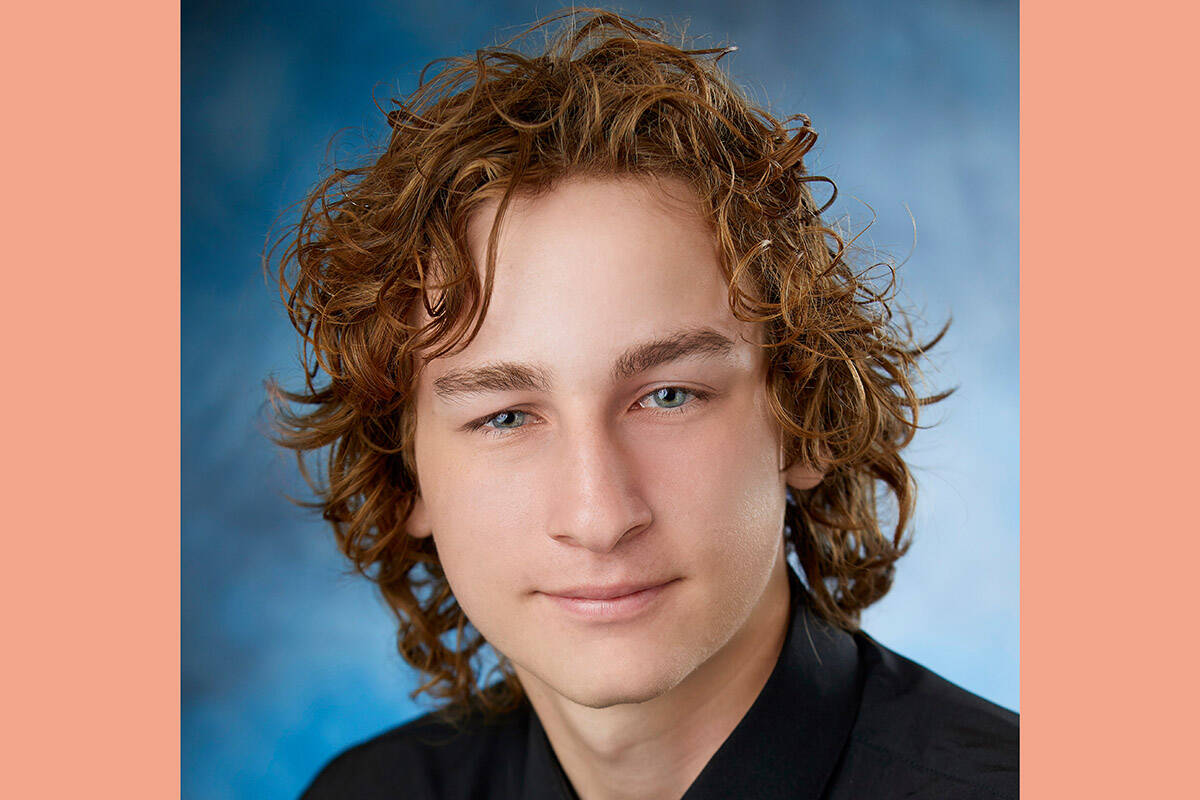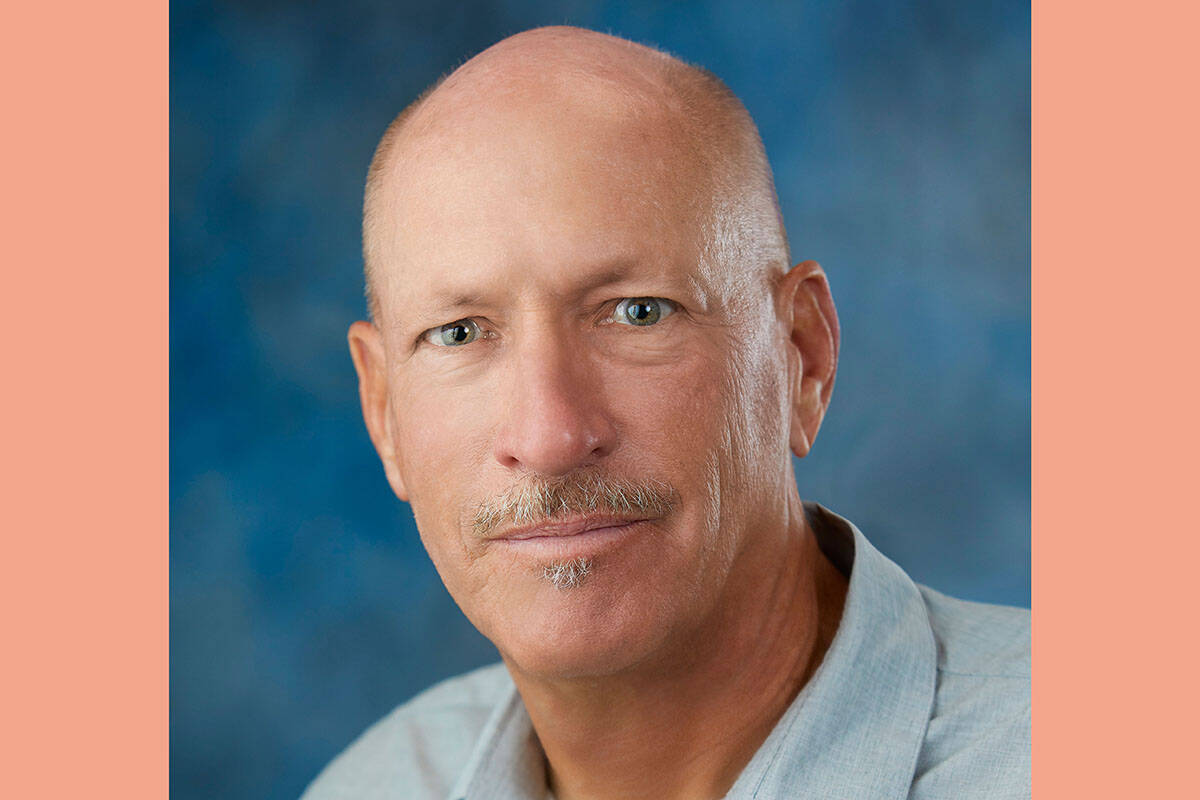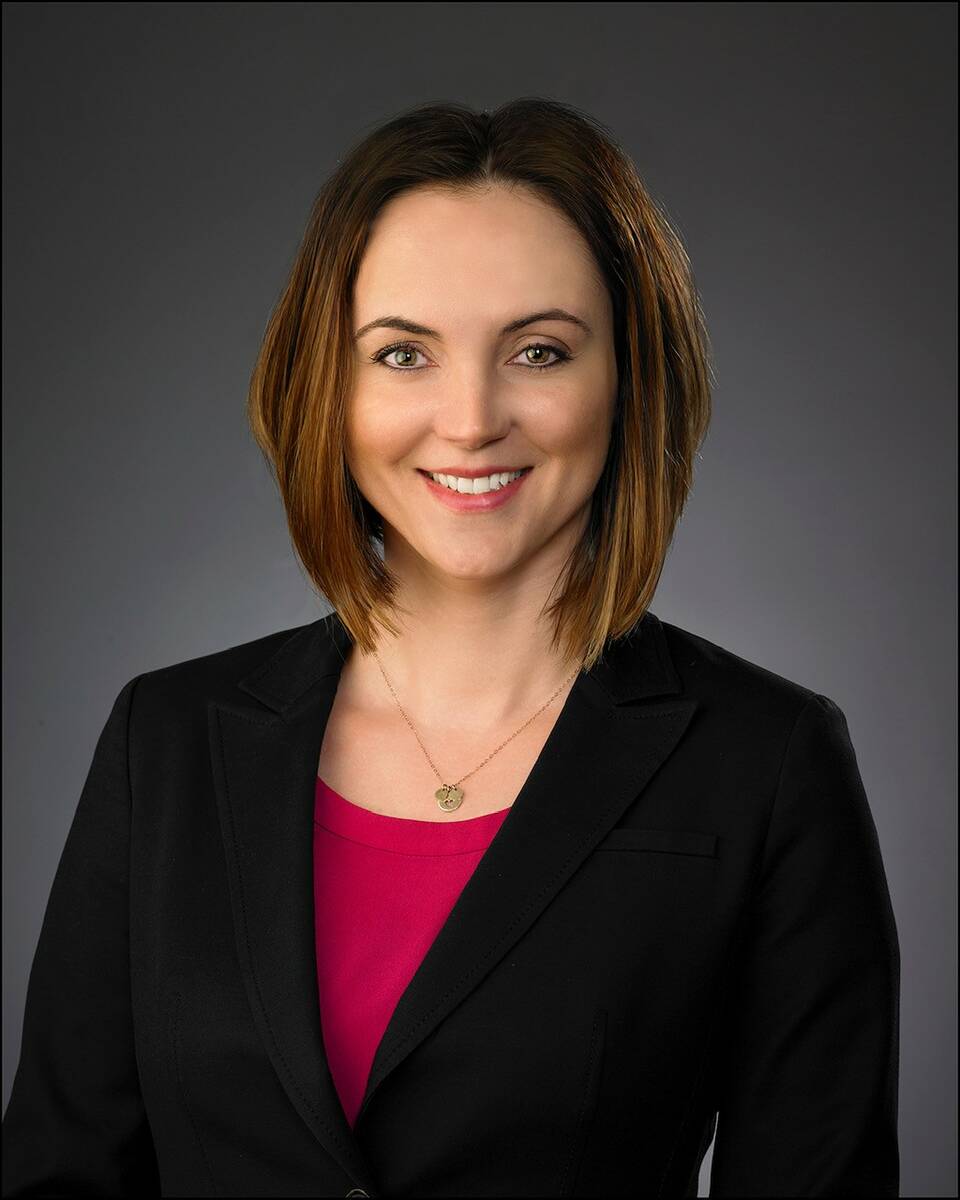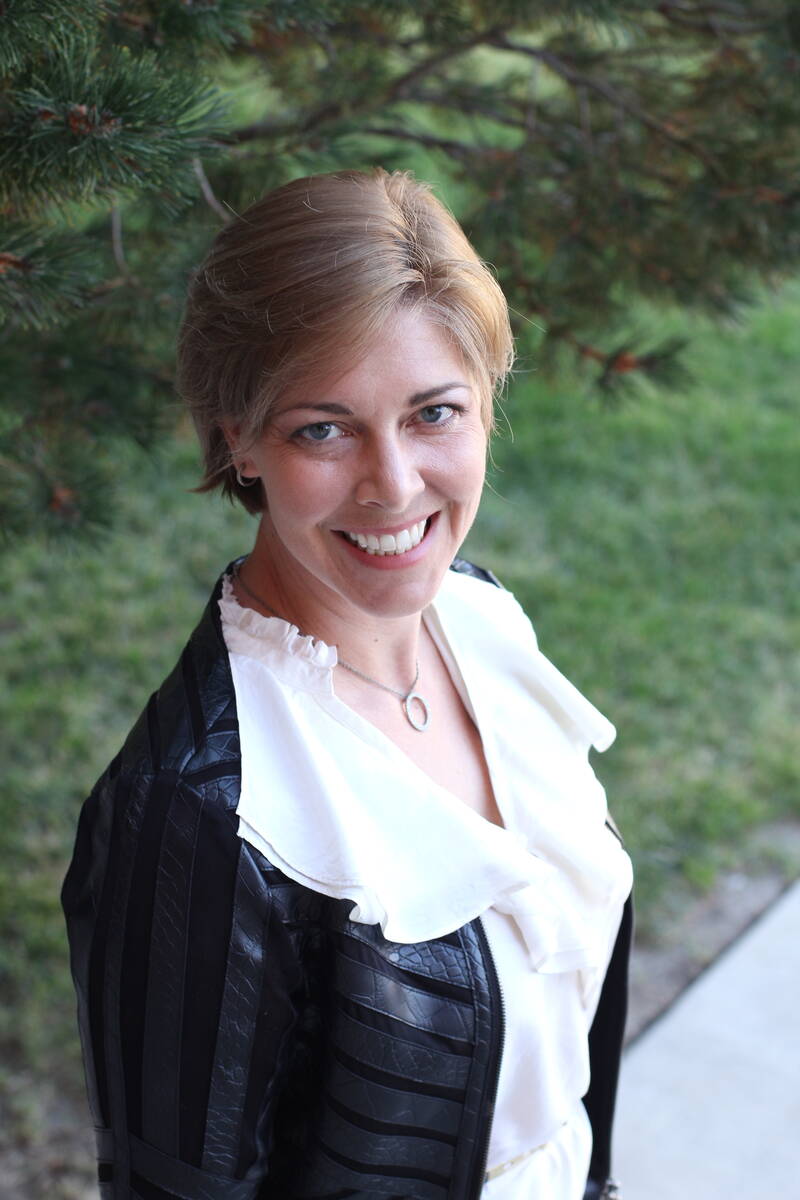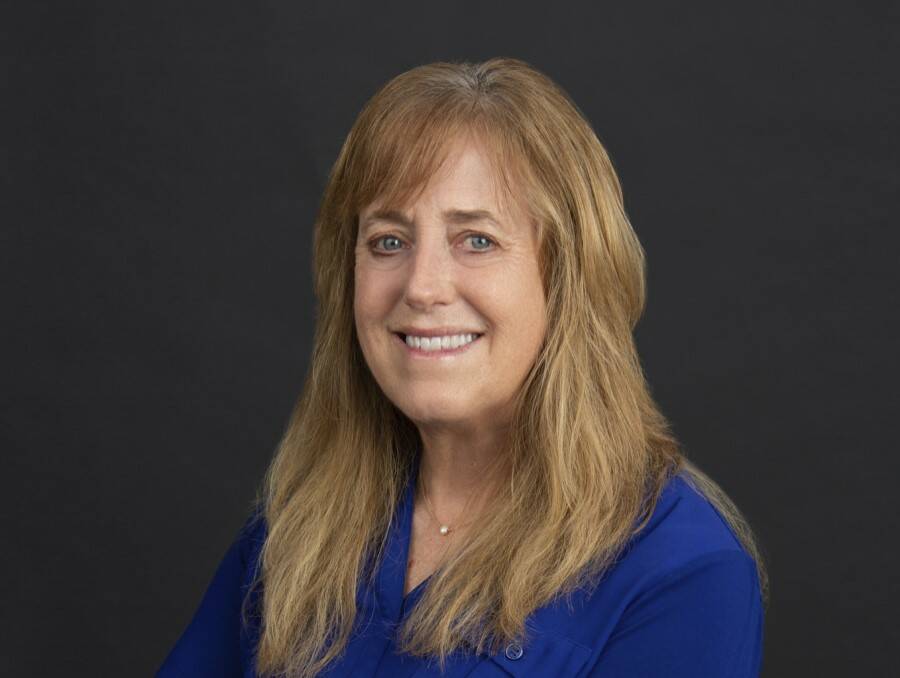 CONSULTING
• The woman, minority-owned consulting agency, M.Y.S. Firm, welcomed Ken Evans as its community programs advisor, responsible for strategic partnership development, client consultation, program design and government relations. In this role, Evans will work internally and externally to advise on community strategies while simultaneously leading business development initiatives to achieve growth targets by positioning the company for new private and public contracts.
"As an entrepreneur and founder of the agency whose vision is to empower community excellence, it is a great honor to attract the kind of vast experience, unwavering reputation, and indisputable leadership that Ken Evans brings to an organization," said Myisha Boyce, president of M.Y.S. Firm.
Boyce added that Evans' role as community programs advisor requires a deep understanding of the Nevada community to build and foster strategic relationships with local government entities, small and diverse business advocates, procurement professionals and support existing clientele.
Most recently, Evans served as president of the Urban Chamber of Commerce in Las Vegas. As a result, he brings to M.Y.S. Firm a deep-rooted connection to the local community as well as a diverse business and entrepreneurial background. During his time at the helm of the chamber, Evans was instrumental in leading the effort to forge strategic alliances, create new partnerships, boost chamber membership, and, ultimately, better position Chamber businesses to pursue procurement opportunities in new, emerging and existing markets.
At M.Y.S. Firm, a primary responsibility initially for Evans will be to provide the consultant services necessary to assist with the transition of his successor at the Urban Chamber through the remainder of 2022. In addition, given his background as a real estate development consultant, he will assist the chamber with its upcoming rehab/mod and fiber connection project to upgrade the building from a business incubator to a physical and virtual platform capable of supporting a global accelerator mission.
Evans has over 35 years of design, construction management, project management, managerial and leadership experience. He is a 1985 graduate of the U.S. Air Force Academy with a bachelor's of science degree in civil engineering, later obtaining a master's in business administration (MBA). He is also a graduate of the 1993 Leadership Las Vegas program and the 1995 Project Blueprint program.
Having served on active duty and in the Air Force Reserve, Evans retired from military service as a lieutenant colonel in 2010 after leading in Iraq and Afghanistan as a commander for Civil Engineer Squadrons. He was recognized as the top Reserve Air Force engineering officer and received the 2010 Air Force Civil Engineering Officer Manager of the Year award for the Air Reserve Component.
ENGINEERING
• Geotechnical & Environmental Services President Greg DeSart announced the addition of Joshua Beacom, who is a current engineering student at UNLV. GES' intern program title "Deep Dig Rotational Internship" includes a rotational "Deep Dig" into all areas of GES (administration, engineering, lab, field and environmental). The rotations take place per semester with flexible but consistent schedules. Each intern is assigned a mentor who sets goals for each rotation and meets each month to discuss progress. Ultimately, this program gives UNLV engineering students access to some of the best professionals in the industry to help navigate the very beginnings of their careers.
"We are excited to have Joshua join our team. It is our hope that he enjoys geotechnical engineering and continues in this field for his engineering career," DeSart said.
— The engineering firm also added Michael Wacker as project geologist. He brings nearly two decades of experience to GES.
"With his experience, Michael is another demonstration of our commitment to help our clients become more successful Nevada," DeSart said.
Prior to joining GES, Michael worked for the United States Geological Survey (USGS) in Florida for nearly 20 years.
FINANCE
• PNC Bank announced that Agnes Zadlo and Thomas Lauguico have been named corporate banking and commercial banking relationship managers, respectively, in Nevada. In their roles, they will focus on managing and developing relationships with corporate and institutional banking clients in the state.
"We are thrilled to welcome Agnes and Thomas to the local PNC team," said Denette Suddeth, PNC regional president for Nevada. "Both have not only the subject matter expertise they need to be successful, but a deep understanding of Nevada, and Las Vegas in particular. As a Main Street Bank that prides itself on being embedded in the community and meeting its needs directly, the importance of Agnes' and Thomas' local experience cannot be overstated."
— Zadlo is a senior vice president, managing director and senior relationship manager for PNC Corporate Banking. She has more than 13 years of banking experience, including the last four spent as a senior relationship manager with a large U.S. financial institution where she managed a multimillion-dollar credit and liquidity portfolio in diverse industries. Prior to that role, she spent time as a portfolio management officer and commercial banking underwriter.
Zadlo is a board member for the Women's Research Institute of Nevada and Spread the Word Nevada. She also is a committee member for NEW Leadership Nevada. She received her bachelor's degree in finance from the University of Illinois at Chicago and holds FINRA Series 7 and 63 licenses.
— Lauguico is a vice president and relationship manager for PNC Commercial Banking. He boasts 20 years of banking experience, having started his banking career as a teller and rising through the ranks to become a business banking relationship manager with a large financial institution. There, he built a multimillion-dollar portfolio with new loans and deposits by fostering and developing new and existing relationships and is skilled in partnering across matrixed organizations to accomplish his clients' goals. Lauguico attended the University of Nevada-Las Vegas.
GOVERNMENT
• Travel Nevada's Industry Development team welcomes two new team members tasked with bolstering the agency's relationship with the industry's tourism partners and overseeing the development of the state's tourism offerings.
Cortney Bloomer joins the team as destination development manager. In her previous roles as the public information officer for Carson City Health and Human Services, Western Nevada Safe Routes to School Coordinator and the food systems manager at Healthy Communities Coalition of Lyon and Storey counties, Bloomer knows the importance of collaborating with stakeholders from rural communities to develop programs and build coalitions to achieve shared goals. Bloomer studied public health at West Virginia University, where she received her master's degree.
Travel Nevada's industry development department also welcomed Abigail Ortiz to the team as industry relations specialist covering Northern Nevada. A Nevada native, Ortiz will work to further enhance Travel Nevada's relationship with rural partners as she co-manages its rural grants program and annual Rural Roundup event.
"Cortney and Abigail are great additions to Travel Nevada," said Antonette Eckert, Travel Nevada's chief industry development officer. "Both are passionate about Nevada's tourism industry and bring valuable skill sets to the team. We're excited for our partners to meet them and forge ahead in fostering relationships and curating projects that impact the overall tourism economy."
Travel Nevada (the Nevada Division of Tourism) is part of the Nevada Department of Tourism and Cultural Affairs. It is responsible for promoting and marketing Nevada as a travel destination. Operating within a performance-based budget structure, Travel Nevada is funded solely by a percentage of lodging tax paid by overnight guests throughout the state.
• The Nevada Small Business Development Center (NSBDC) has selected Winnie Dowling as its new director. Dowling has served as the deputy director of the Nevada SBDC for over 20 years. She holds an MBA and bachelor's degree in computer information systems and previously owned a computer consulting and training business. She has experience with program and project management and supporting a sustainable and meaningful workplace culture.
"Winnie has great experience and understanding of the NSBDC statewide program and an enthusiastic commitment to supporting small businesses statewide" said Gregory Mosier, dean of the College of Business at the University of Nevada, Reno.
"The selection of Winnie Dowling as the Nevada SBDC state director is a true blessing to our small businesses statewide, the entire SBDC network and Nevada's economic development as whole," said Shaundell Newsome, founder of Sumnu Marketing, Las Vegas, and Nevada SBDC advisory board member.
The Nevada SBDC was established in 1985 and provides a variety of technical assistance to Nevada's businesses through a statewide network. This economic and community collaboration is one of a national network of over 1,000 centers, funded by the U.S. Small Business Association and leveraged by Nevada's universities, colleges and local partners.
Nevada SBDC counselors' mentor and assist businesses long-term, as well as facilitate mutually beneficial relationships for businesses. SBDC counselors also advocate, challenge and help with planning and operational decisions, so small businesses have a support team. In 2021, the Nevada SBDC provided in-depth assistance to 3,430 Nevada entrepreneurs/clients who supported 9,225 jobs, created 145 new businesses and secured over $68 million in capital.
NONPROFIT
• Family to Family Connection, a nonprofit that empowers parents and caretakers with the tools to provide a safe and nurturing environment for their children through parent education and community networking, has selected longtime supporter and team member Jennifer Fox as its executive director. Fox has spent the majority of her career in the education industry, including a four-year tenure as the organization's education and support specialist.
Since joining Family to Family in 2019, Fox has empowered hundreds of Southern Nevada families to optimize their student's early-childhood development through educational and emotional support programs, communication strategies and community networking. Throughout her nearly 20-year career, Fox has focused on expanding her educational background to ensure diversity throughout her skill set, including substitute teaching for the Clark County School District and local private schools and serving as a distance learning leader for the city of Henderson.
Fox's expertise and knowledge of communication strategies derives from her 10-year career as the marketing and development coordinator for the Las Vegas Natural History Museum, which she intends to leverage throughout her new position. She also holds a master's degree in liberal arts and sciences from San Diego State University and a bachelor's degree in humanities from the University of Texas at San Antonio.
"Jennifer's passion and extensive knowledge for education will lead our organization in the right direction to continue making a difference in our local community," said Shannon Billbray-Axelrod, assemblywoman, Nevada Legislature, District 34, and president of Family to Family Connection. "Our team shares one common goal, offering families an equal opportunity to access quality education and the tools to create and maintain a nurturing environment."
In her new role, Fox's responsibilities include overseeing the center's day-to-day operations, advising and leading team members, supporting families and students and maintaining and expanding community relations. Fox plans to continue developing community outreach and educational programs in effort to emphasize the power of learning for both parents and children.
REAL ESTATE
• Henderson Cos. announced the appointment of eight-year company veteran Michael Branson to the role of retail sector specialty practice director for Henderson Engineers and Henderson Building Solutions. In his new position, Branson will oversee strategies and efforts relative to client experience, technical quality, innovation, business development and employee engagement for Henderson's specialty retail practice. He succeeds Jason Zoeller, who was recently promoted to retail sector executive.
"Congratulations to Michael on this well-deserved promotion," Zoeller said. "Michael's strong industry relationships and commitment to service have made him the go-to expert for many of our leading clients. With our specialty retail practice serving every region in the country, we're excited to have his national client perspective and his strategic mindset to help enhance the client experience for specialty retailers from coast to coast."
Based out of Henderson's Las Vegas office, Branson most recently served as Henderson's retail sector specialty practice manager. His retail project experience dates back to when he first joined the firm in 2013.
Branson earned a bachelor's degree in electrical and computer engineering from Purdue University Northwest in Hammond, Indiana. He is a licensed professional engineer.
• CBRE has announced that Jake Higgins and Sean Zaher have been promoted to senior vice president in Las Vegas.
"Both of these well-deserved promotions reflect on their hard work and dedication to their clients and CBRE," said CBRE's Cassie Catania-Hsu, managing director in Las Vegas. "We are very fortunate to have both in our office and we look forward to seeing what inspired work they will provide in the future."
— Higgins is a seven-year commercial real estate veteran and joined CBRE in 2015. He is a member of the Higgins-Toft-Zaher Advisory & Transaction team, where he specializes in representing industrial property owners, landlords and occupiers in the lease and disposition of industrial real estate in Southern Nevada. Higgins is also the NAIOP Southern Nevada Bus Tour Committee co-chair and is a NAIOP Developing Leaders Institute graduate. He graduated from Southern Methodist University with a bachelor's degree in economics with financial applications.
— Zaher is an eight-year commercial real estate veteran and also joined CBRE in 2015. He is similarly a member of the Higgins-Toft-Zaher Advisory & Transaction team and focuses on representing occupiers, landlords and building owners in the leasing and selling of industrial real estate in Southern Nevada. Zaher is also a NAIOP Developing Leaders Institute graduate, the 2022 NAIOP Southern Nevada Developing Leader of the Year and graduated from San Diego State University with a bachelor's degree in business administration, with an emphasis in finance.
Both Higgins and Zaher were named CBRE Las Vegas Top 10 Producers for 2021.