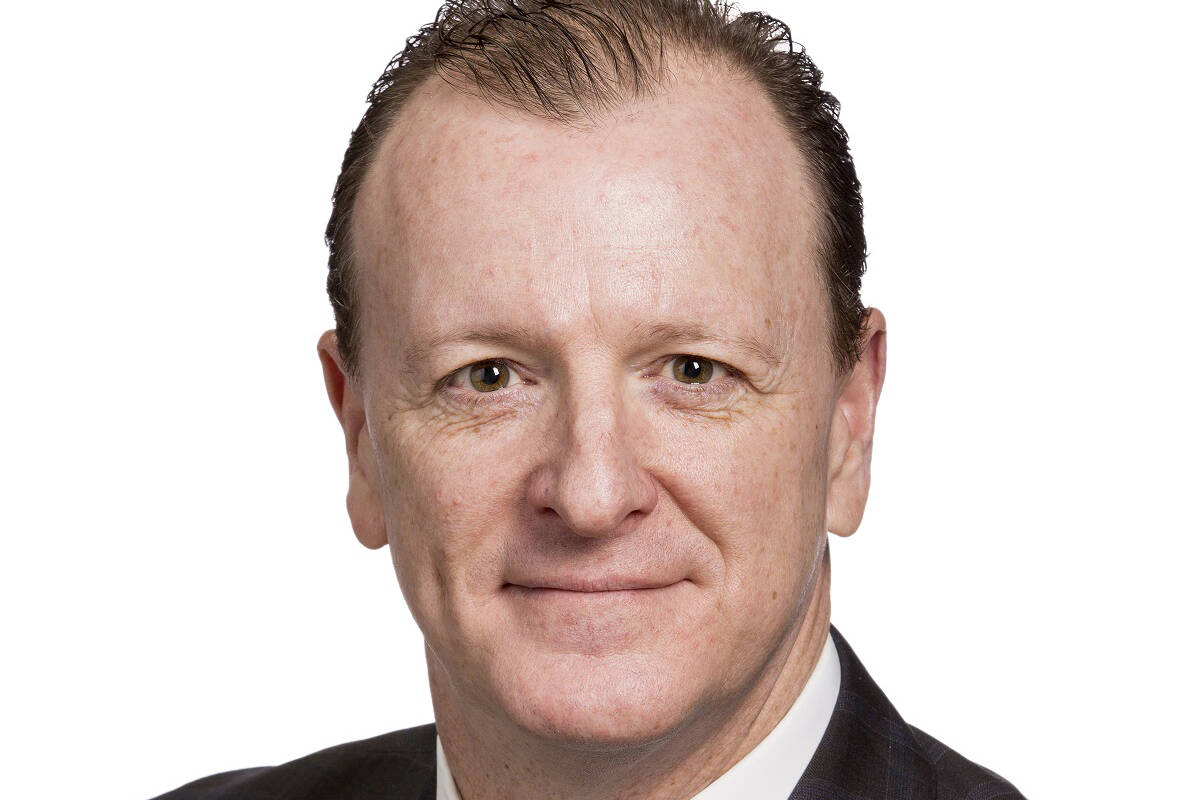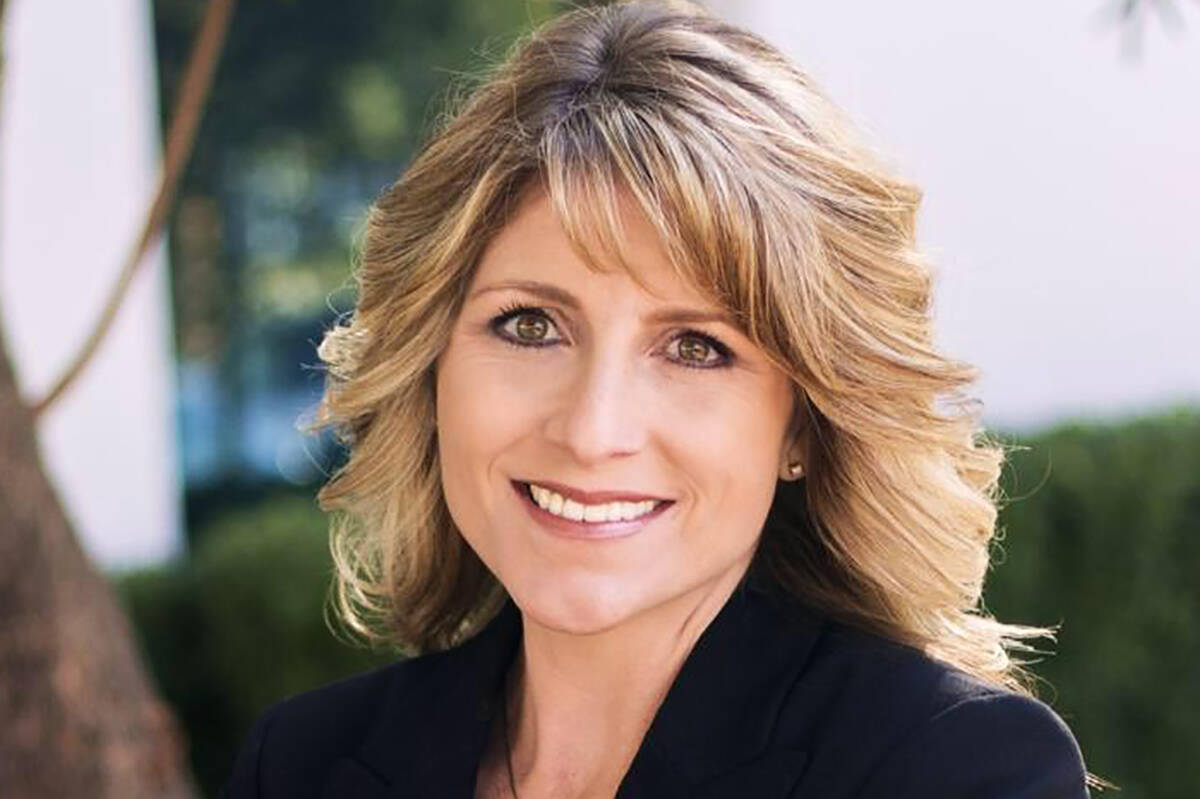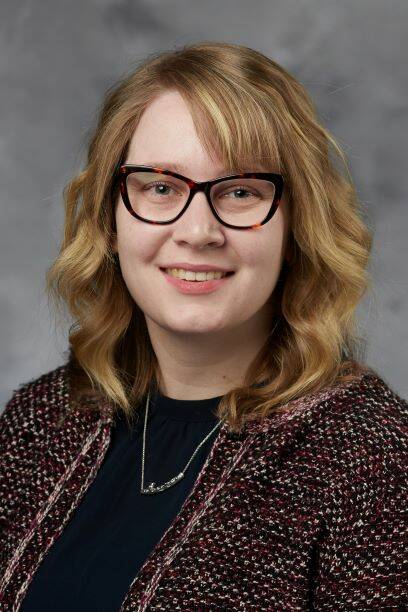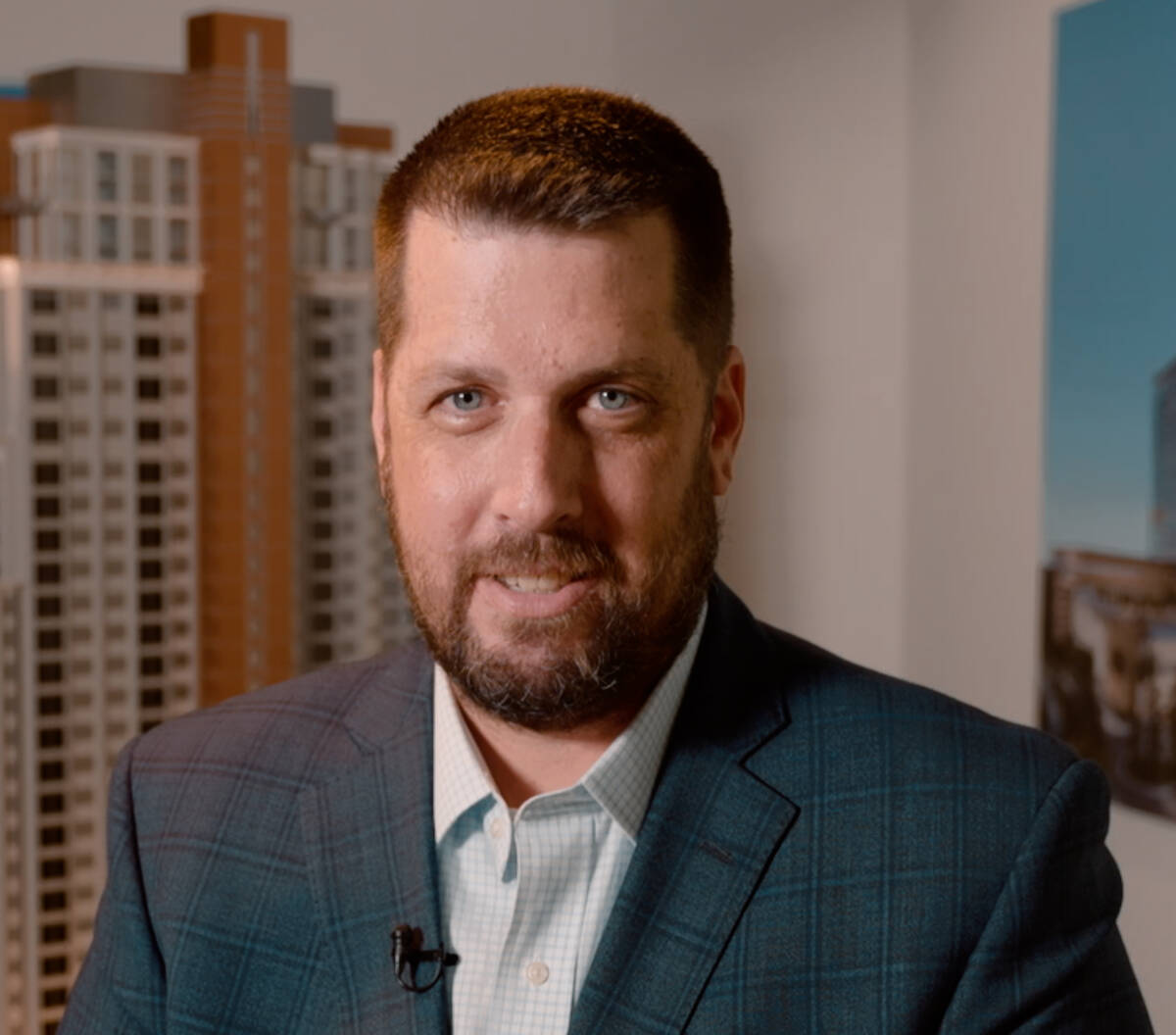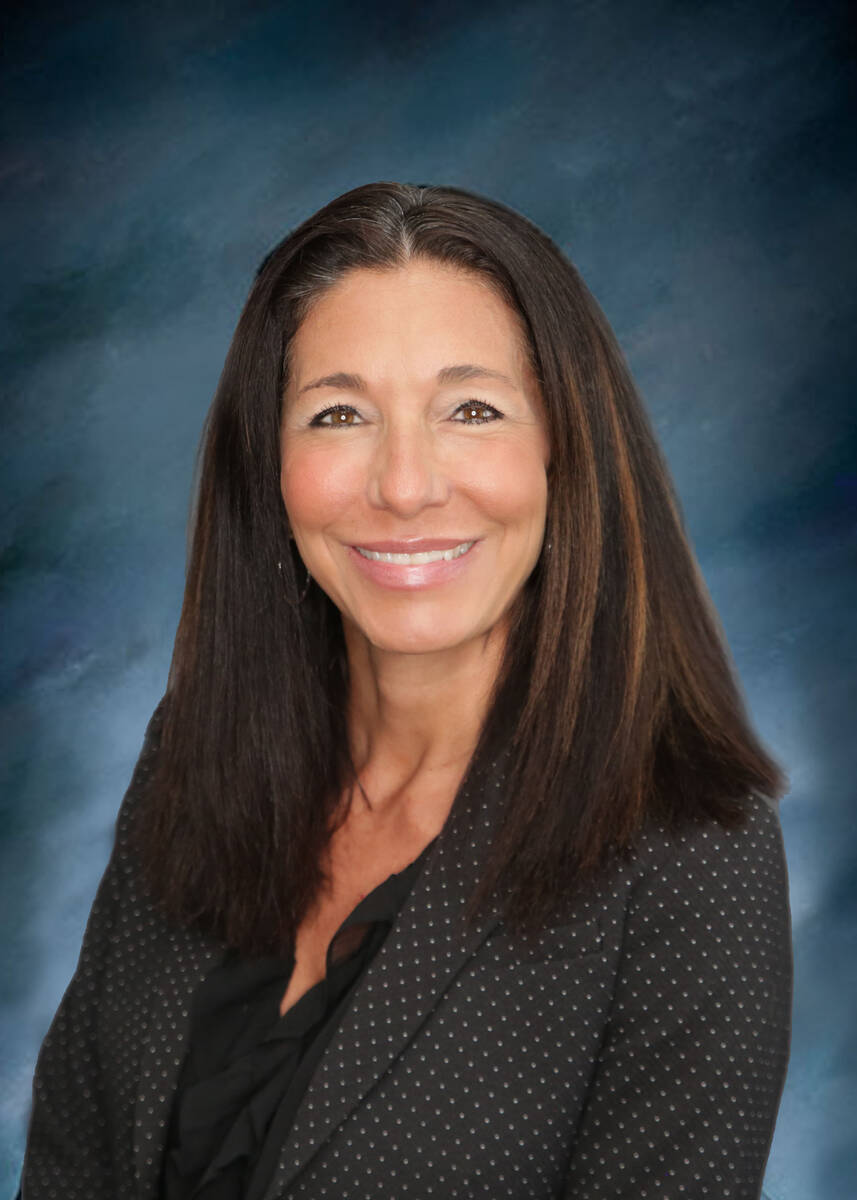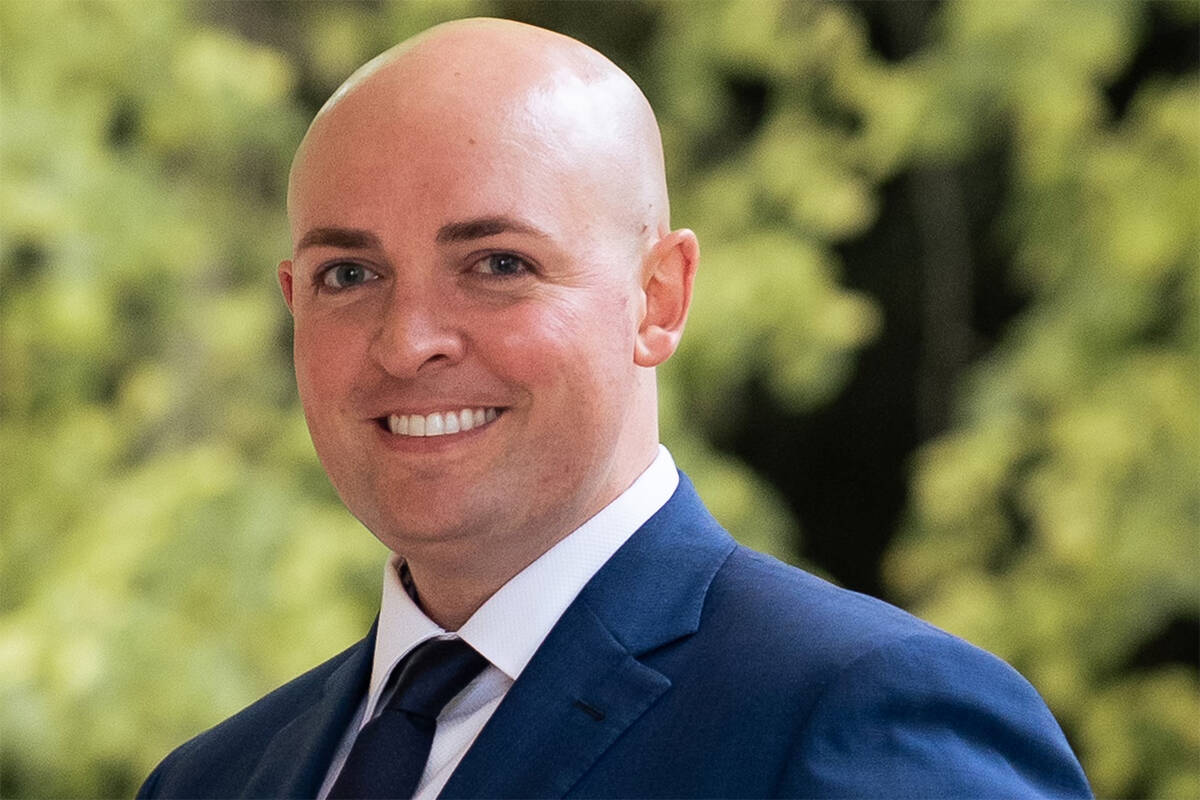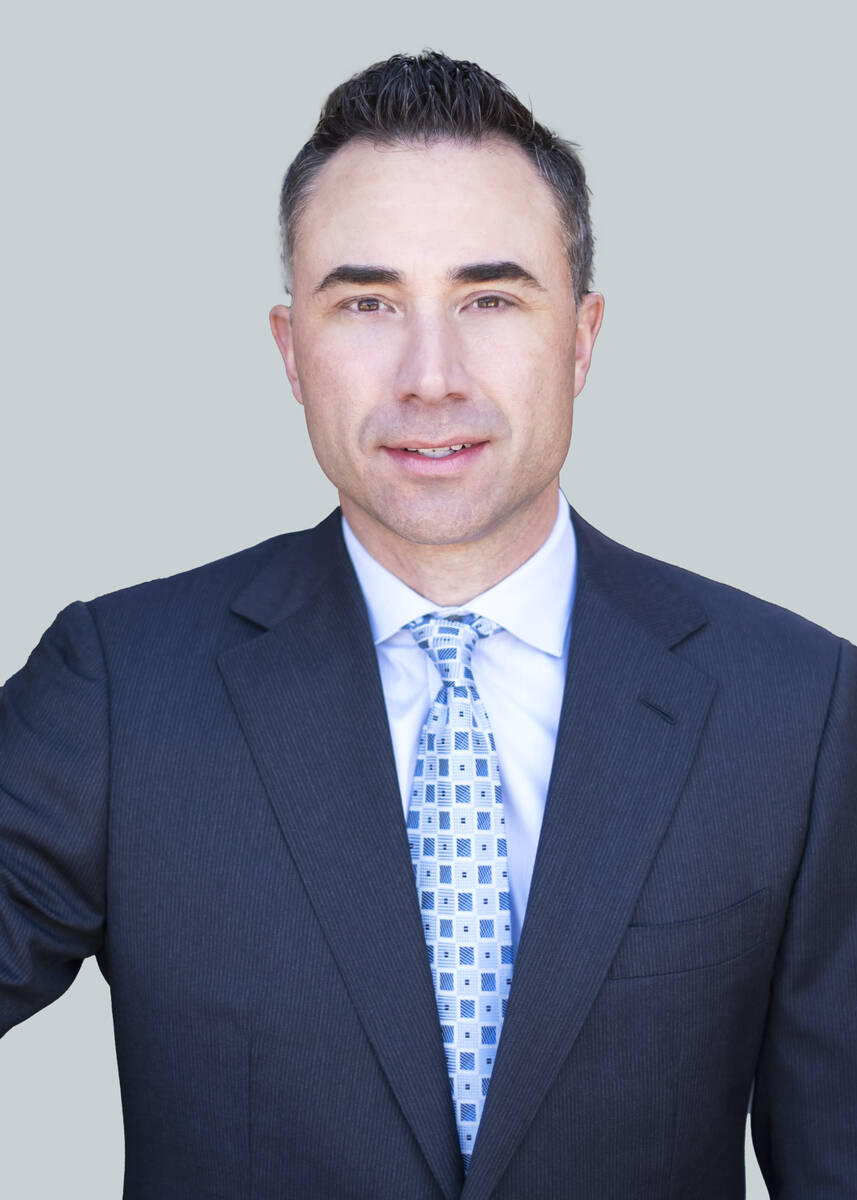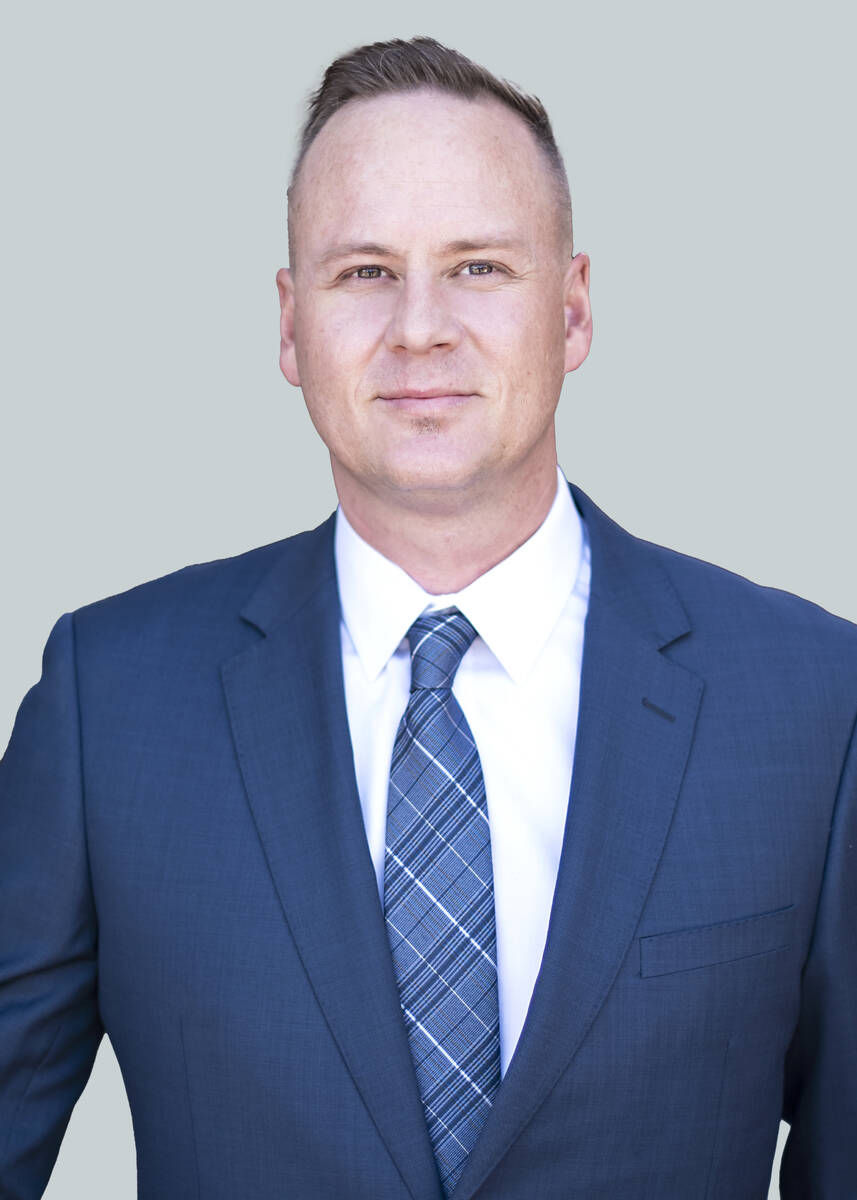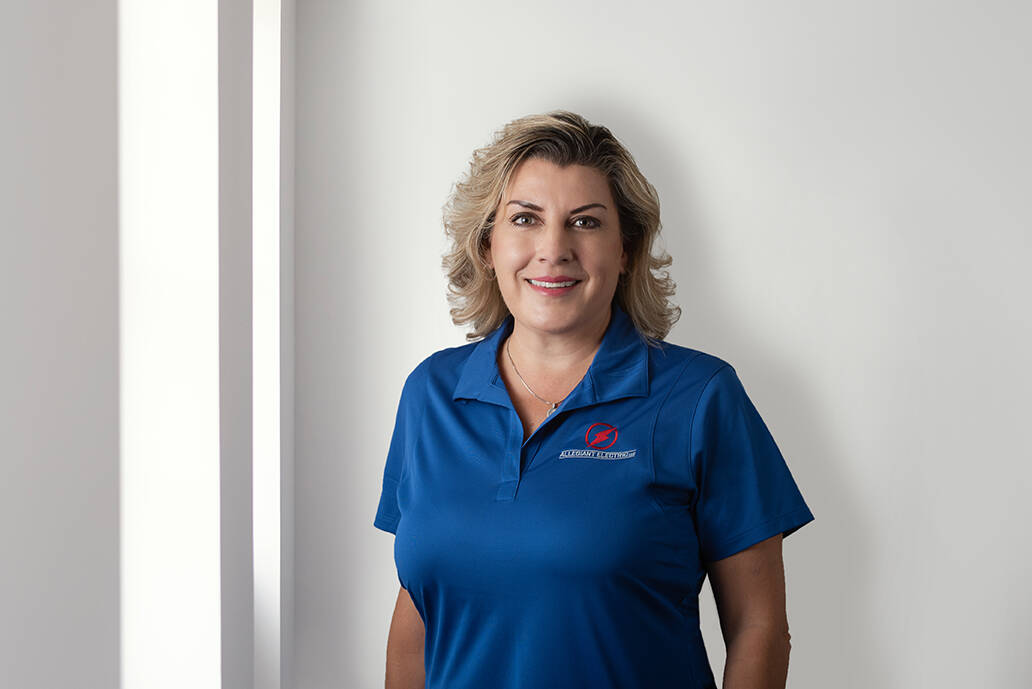 COMMUNICATION
• Steve Westerman has been named vice president of Cox Business, Las Vegas. He leads sales and leadership efforts in the Southern Nevada commercial market, including small, medium and large businesses, government and community institutions.
Cox Business has secured several major contracts over the past five years, some of which include the Las Vegas Convention Center, T-Mobile Arena, Allegiant Stadium, Caesars Entertainment and Wynn Las Vegas.
Westerman was previously senior director of business process for Cox Business in Atlanta. He joined Cox in 2007 in the company's Oklahoma market and has held several key strategic leadership roles during his tenure.
Prior to joining Cox, Steve served in customer-facing sales and sales leadership positions at MCI, Sprint and AT&T serving all customer segments from small businesses to national accounts. He earned a bachelor's degree from the University of Central Oklahoma.
ELECTRICAL
• Allegiant Electric LLC has announced that the company co-founder and chief operating officer, Andrea Vigil, has been selected as one of the three forum representatives for Nevada Women's Business Enterprise Council-West (WBEC-West). WBEC-West is a professional organization that focuses on connecting woman-owned businesses and interested parties to increase economic vitality.
Vigil's passion for supporting women in business derives from her own experiences at Allegiant Electric, which is a certified Woman Owned Small Business (WOSB), Woman Business Enterprise (WBE), Minority Business Enterprise (MBE), Disadvantaged Business Enterprise (DBE), Small Business Enterprise (SBE), Nevada local Emerging Small Business (ESB), Local Disadvantaged Business (LDB) and Local Small Business (LSB) firm.
Vigil also serves on the Lutheran Social Services of Nevada board of directors, a nonprofit organization with a mission to serve and care for people in need, including those who are low-income, homeless or at-risk of being homeless. Through her volunteer efforts at LSSN, Vigil has contributed and supported the organization in serving 43,652 individuals over the past year.
FINANCE
• The Federal Reserve Bank of San Francisco has announced Lexicon Bank President & CEO Stacy Watkins appointment to its Community Depository Institutions Advisory Council. Watkins is one of five new members set to join the Council effective Jan. 1.
Watkins has served as President and CEO of Lexicon Bank since 2020. She has over 28 years of experience in banking, including 25 years spent in management and 18 years in a regional management level position. Watkins will serve as the council's sole representative from Nevada. This achievement is preceded by Watkins' acceptance earlier this year to the Nevada Forum of the International Women's Forum, where she joins a preeminent roster of just over 100 women in Nevada.
Since joining Lexicon Bank, Watkins has made significant contributions to the bank's continued growth and success, including leading efforts to support small businesses and organizations throughout Nevada. As president and CEO, she oversees all facets of Lexicon Bank's team, client services, operations, commercial lending initiatives, further develops business and community partnerships and helps build overall awareness in the community. Fueled by her heart for service and the bank's commitment to community prosperity, Watkins introduced the Lexicon Bank Community Spotlight program, a monthly initiative that highlights local nonprofit organizations that are making a difference in the Southern Nevada community and connects them with banking partners and clients to help support their missions.
Watkins is a past chairman of the board for Junior Achievement of Southern Nevada and serves as co-chair of the Family Gifts Division. She also serves as a member of the NV Corporate Giving Foundation, Vegas Chamber Executive Women's Council, Vegas Chamber President's Club and Nevada Bankers Association. She is a past recipient of Las Vegas Woman Fearless Females, Las Vegas Business Press Women Who Mean Business and Vegas Inc.'s Top 40 Under 40.
The Community Depository Institutions Advisory Council, established in 2010 by the Board of Governors, is a group that represents banks, thrift institutions and credit unions of various sizes within the Twelfth District. The council provides input to the bank's senior management on a variety of topics, including economic and banking conditions, regulatory policies, payment issues and other issues of interest to community depository institutions. Members typically serve three-year terms.
MARKETING
• Las Vegas public relations and marketing firm Connected Communications has promoted Whitney Maher to public relations and social media manager. Before her promotion, Maher served as a public relations specialist for the firm for nearly three years.
"Whitney's background in journalism, combined with her project management and writing skills, have made her an incredible asset to our firm and clients," said Sarah Thornton, APR, president and founder of Connected Communications.
In her new position, Maher is training staff members and managing day-to-day projects to help optimize the firm's services offered to its clients.
Maher joined Connected Communications in 2019 when the firm was known as Sarah Thornton Public Relations. Since then, she has helped the firm rebrand and expand into new industries. Maher has been behind some of the firm's top media placements for its clients, including the cover of the Wall Street Journal's real estate section, FOX Business, NPR and the Los Angeles Times.
Maher earned a bachelor's degree in journalism and mass communication from Arizona State University in 2015. She started her career as a sports reporter and copy editor at The Spokesman-Review in Spokane, Washington, covering sports teams that included Gonzaga University men's basketball during the team's run to the Final Four, Eastern Washington University football and the Spokane Indians Minor League Baseball team. She also worked as a news and sports producer and videographer for Spokane's CBS affiliate KREM 2 News.
A member of PRSA Las Vegas, Maher was most recently named its PR Newcomer of the Year in 2020 and was awarded a top award for a digital platform by the organization.
NONPROFIT
• The Nevada State Museum, Las Vegas, has chosen Maggie Bukowski as its new curator of manuscripts, photos and library. Bukowski joins the museum team from the University of Nevada, Las Vegas, University Libraries. In her new position, she will preserve and make available to the public Nevada historical documents.
"We are pleased to have Maggie on the museum team," said Hollis J. Gillespie, Nevada State Museum, Las Vegas director. "With her background in American history as well as library sciences, she brings integral skills and knowledge to the group."
Bukowksi holds a Master of Arts degree in American history and a Bachelor of Arts degree in history from UNLV. She has experience in library and archival activities through her work at the UNLV University Libraries and the Charles M. Schulz Museum in Santa Rosa, Calif.
• Loving Hearts Adoption Services has hired Nicole Rodgers as adoption social worker. Rodgers holds a bachelor's degree in psychology and a master's degree in social work from the University of Nevada, Reno. In her position at Loving Hearts, Rodgers will work to provide advocacy, support, education and mediation for adoptees, birth families and adoptive families.
REAL ESTATE
• Matt Burns, AIA, executive vice president OF Las Vegas-based architecture firm Ed Vance & Associates, has been named the newest board member of Nevada State College Foundation.
"I am so happy and grateful for Matt. He is not the kind of person who thinks about himself or looks to win awards. However, I know that he is the single most-deserving person to be recognized for his incredible talents and achievements. I know he'll be a tremendous asset to Nevada State College," said Ed Vance, founder and CEO of Ed Vance & Associates.
As the company's executive vice president and chief operating officer, Burns is responsible for making executive decisions for the company, overseeing operations, building business and managing multimillion-dollar projects. Burns is a registered architect and highly accomplished in the preparation and production of EV&A's quality construction documentation. With 20 years of experience in commercial, hospitality, health care and industrial projects, he is familiar with all phases of work from entitlements through contract administration.
As an integral part of the production team, Burns works closely with designers and clients, coordinating the efforts of all outside consultants from the beginning of the schematic phase throughout the completion of the project. He is instrumental in meeting the applicable codes that govern any project, and he works closely with all agencies having jurisdiction to ensure his projects are successful in securing the necessary building permits for construction.
• Natalie Allred has joined American Nevada Co. as vice president of property management. This is her second stint with American Nevada, as she was previously with the company in the same capacity for 18 years prior to 2014.
A long-time Las Vegas resident, Allred attended Valley High School and the University of Nevada, Las Vegas. She went on to work as a regional property manager at Vestar; executive vice president and corporate broker for The Equity Group; and principal and vice president of real estate management services at Avison Young. During her time at The Equity Group, she was responsible for a more than 7 million-square-foot portfolio and supervised a property management staff of 30 employees.
Allred holds a Nevada real estate broker's license as well as a Nevada property management permit, and she is a certified property manager (CPM), executive certified property manager and an accredited residential manager (ARM). She is the most current past president of the Institute of Real Estate Management's Chapter 99, where she was the 2020 and 2021 CPM of the Year; a member of the Building Owners and Managers Association (BOMA), where she was the 2018 Principal of the Year; and a sponsorship chairperson for the Commercial Real Estate Women.
Outside of her career, Allred serves on the board of directors and is a Nevada advocacy chair for the Juvenile Diabetes Research Foundation and as a disciplinary layman panelist for the State Bar of Nevada, a governor-appointed position. Recently, she was elected to the Commercial Alliance Las Vegas board of directors as its president-elect.
"American Nevada Co. is happy to have Natalie back as vice president of property management," said Phil Ralston, president of the company. "Her expertise and familiarity with Southern Nevada are unmatched in our industry, and we are happy to spend at least another 18 years with her."
• Josh Nelson has been promoted to chief investment officer for The Calida Group, a vertically integrated multifamily investment and development firm, where he is responsible for overseeing the acquisition, development and asset management-related activities across The Calida Group's affiliated real estate holdings. Nelson is also a member of Calida's Executive Committee and Investment Committee. Prior to joining Calida, Nelson worked on the corporate development and mergers and acquisitions team at Liberty Media & Liberty Interactive, a Fortune 300 private equity stylized investment fund.
• CBRE announced that Marc Magliarditi, SIOR, CCIM and Travis Landes have joined the firm's Las Vegas office and will focus on office sales and leasing throughout the Las Vegas Valley.
Magliarditi and Landes specialize in executing tailored, comprehensive leasing and marketing strategies for investors and owners of office real estate. They were previously with Logic Commercial Real Estate in Las Vegas and are joined by their client services specialist, Miranda Jennings.
"We are thrilled to welcome Marc and Travis, two leaders in the Las Vegas office sector, to our team," said Las Vegas Managing Director Cassie Catania-Hsu. "They have developed strong relationships with a large client base of owners, landlords and companies in the Las Vegas market and are well-known for their innovative lease-up and disposition strategies. Marc and Travis complement our team and enhance our platform across the office vertical in Las Vegas, ensuring our business remains the benchmark of office-focused clients for decades to come."
— Magliarditi brings over a decade of industry experience to CBRE. His expertise spans local and national site selection, lease negotiation and buyer and seller representation for the acquisition and disposition of investment and owner-user properties. Before transitioning to the brokerage side, he began his career in real estate with a regional real estate development and investment company. Magliarditi has been a Certified Commercial Investment Member (CCIM) since 2017 and received his Society of Industrial and Office Realtors (SIOR) designation in 2020. He is one of only 12 professionals in Southern Nevada to hold both designations.
— Landes joins CBRE with over seven years of experience in professional and medical office leasing, buyer and seller representation, and investment sales. Prior to beginning his career in commercial real estate, he was a founding member of an electric sign company in Northern Nevada. He is an associate member of the Society of Industrial and Office Realtors (SIOR) and is completing his designation as a Certified Commercial Investment Member (CCIM).