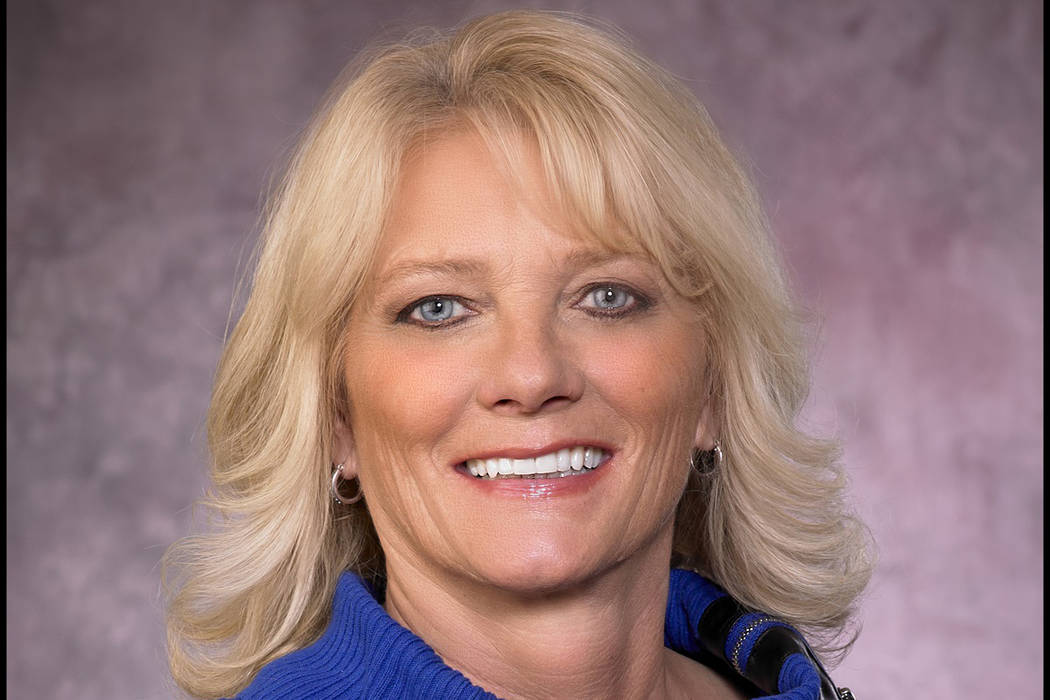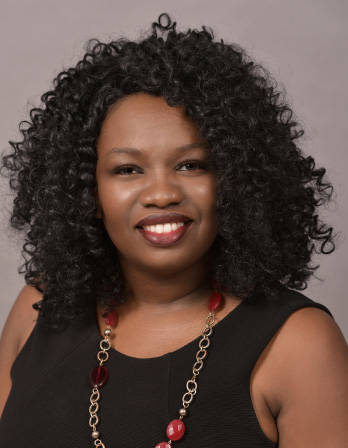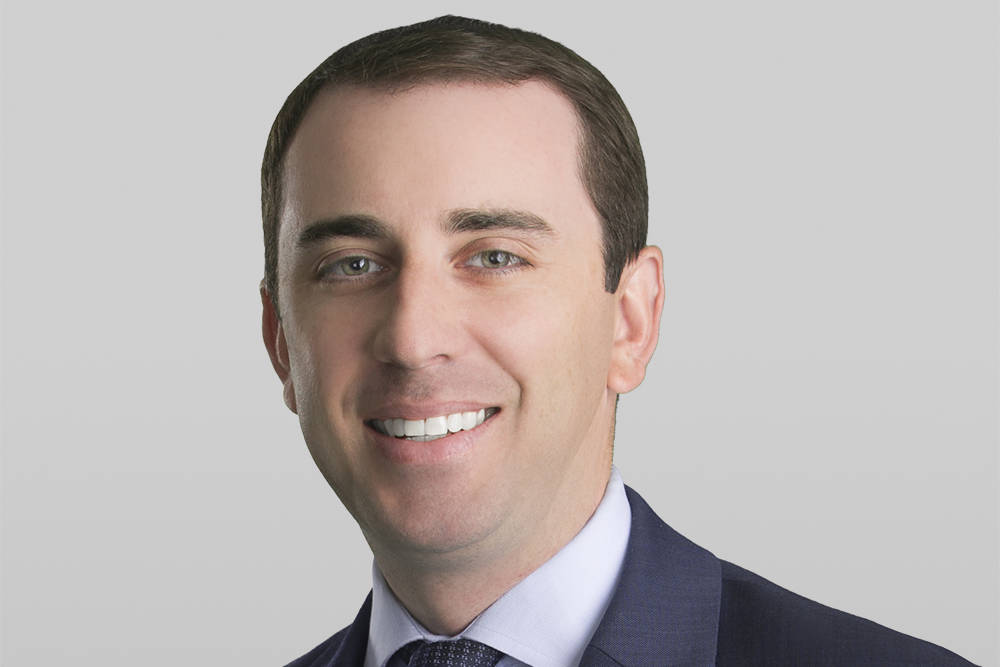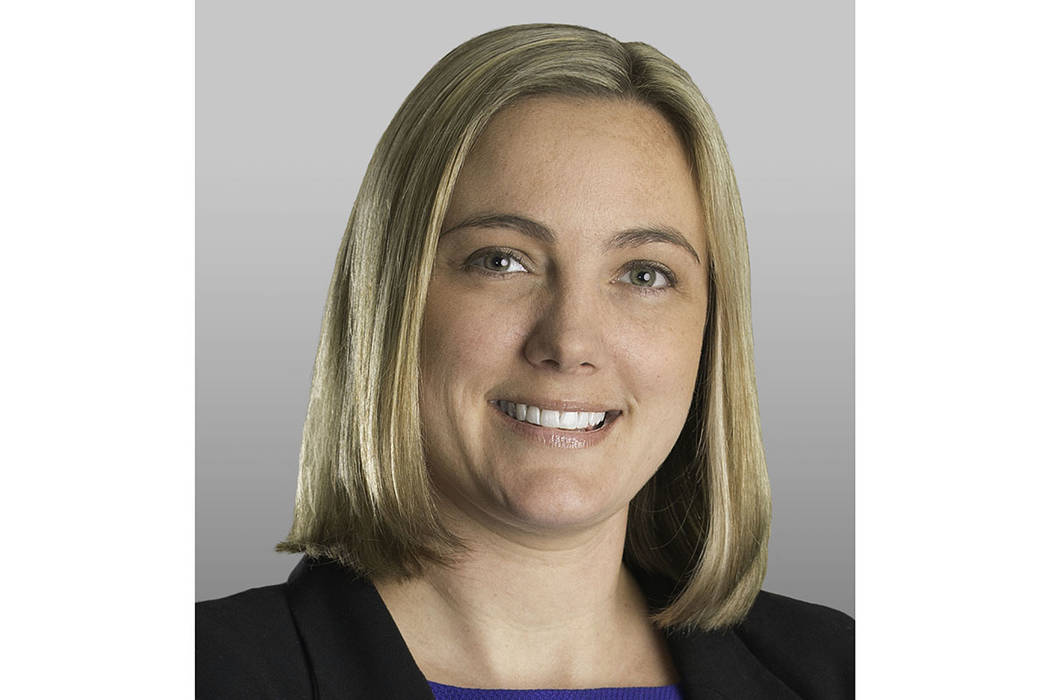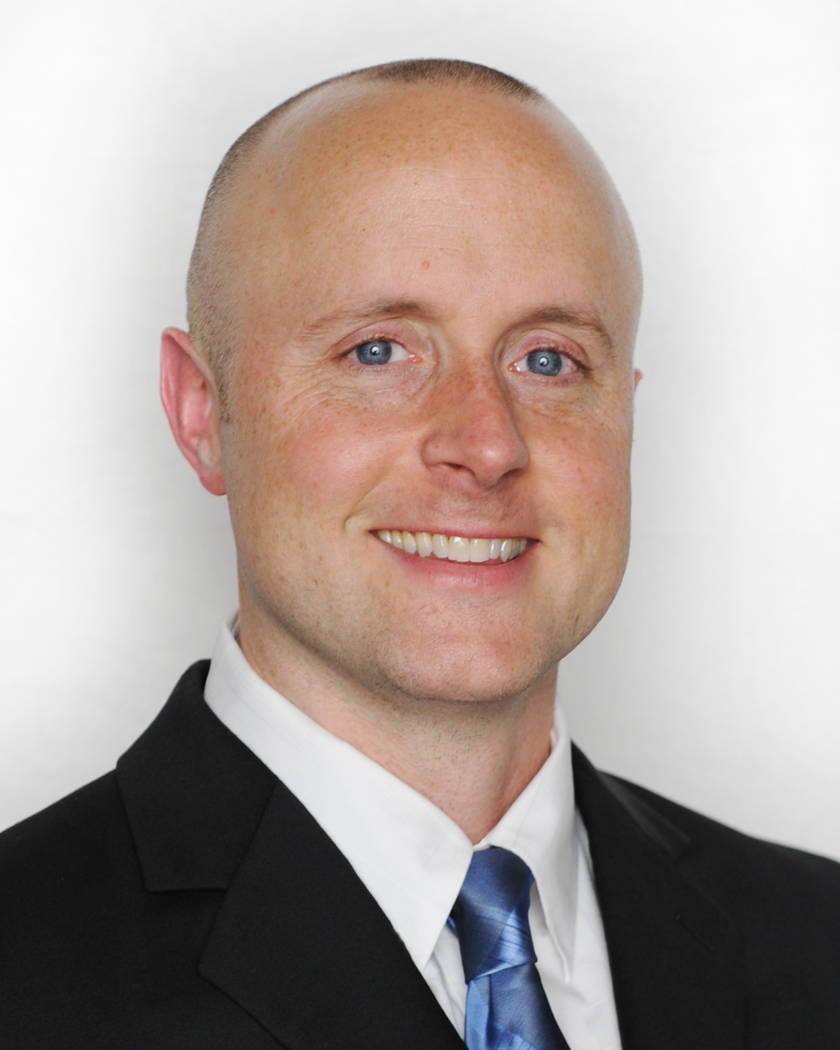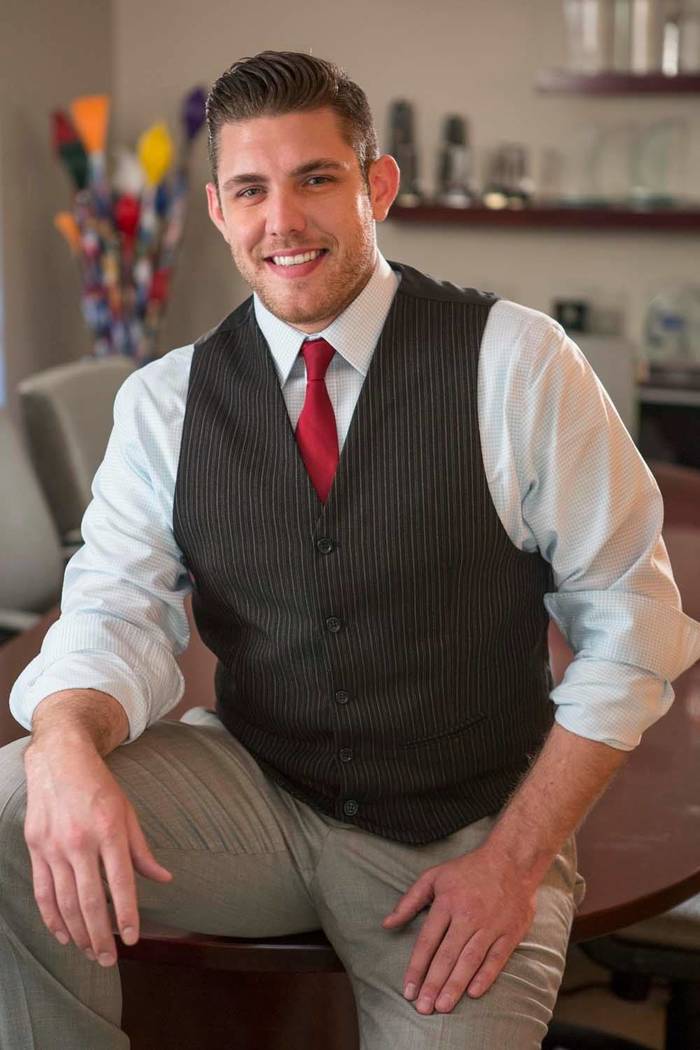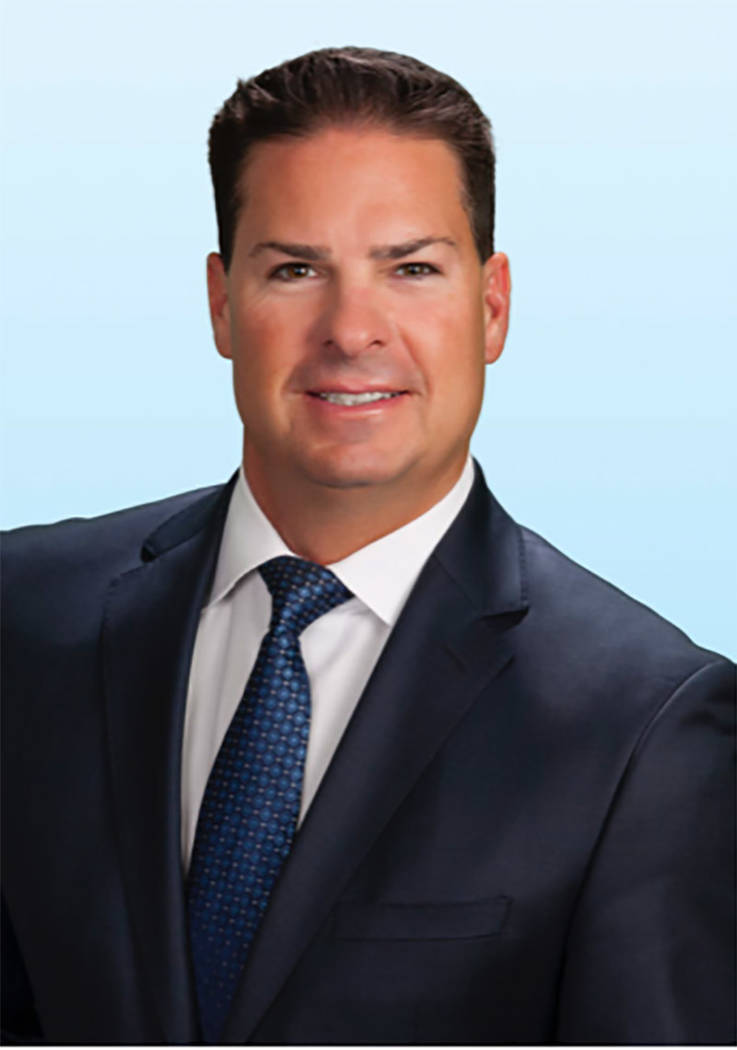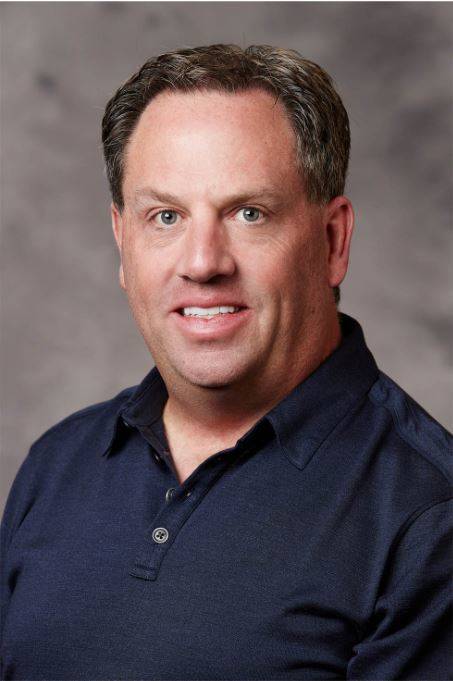 COMMUNICATIONS
• Gayle Porterfield has been named vice president of construction for Cox Communications in Las Vegas. She was previously director of order fulfillment and sales support for Cox Business in Phoenix, Arizona.
Her new position was created as a result of continued growth in the company's Southwest region, which encompasses Nevada and Arizona. Porterfield will focus on residential and commercial activity in Southern Nevada. Her responsibilities include, among others, short- and long-term strategies that support network construction and expansion, regulation compliance and vendor relationships.
A 30-year telecommunications industry expert, Porterfield has extensive career experience as an engineer, designer, project manager and quality control leader. She is a military veteran and has five years of active duty service in the United States Air Force and seven years of reserve duty in the Air National Guard. She earned a bachelor's degree from Penn State University.
GOVERNMENT
• Dr. Tiffany G. Tyler-Garner recently began her new post as director for Nevada's Department of Employment, Training and Rehabilitation (DETR). In this capacity, she will serve as a member of the governor's cabinet, overseeing the daily operations of DETR, which includes more than 1,000 staff members in multiple offices statewide.
DETR's divisions include: the Employment Security Division, the Nevada Equal Rights Commission, the Rehabilitation Division, the Research and Analysis Bureau and the Information Development and Processing division. The mission of the agency is to provide job training and placement, workforce services for people with disabilities, investigate claims of workplace discrimination, collect and analyze workforce related data and support economic development efforts by improving the state's workforce system.
Prior to becoming director of DETR, Tyler-Garner served as the chief executive officer of Communities In Schools (CIS) of Nevada since August 2016. In her capacity at CIS, she oversaw services provided to 68,000 students in 63 schools statewide including programs highlighting workforce development, youth development, reentry and diversion.
Prior to her service at CIS of Nevada, she was chief operating officer at Nevada Partners where she was tasked with overseeing the administration of programs and services addressing Southern Nevada's at-risk adults and youth populations.
Tyler-Garner holds a doctoral degree in educational psychology, from the University of Nevada, Las Vegas; a Master of Science degree in counseling, from California State University, Northridge; and a Bachelor of Arts degrees in sociology and psychology from the University of Southern California.
Dr. Tyler-Garner is based in DETR's Stan Jones Building, but will travel regularly to DETR's Carson City office.
HEALTH CARE
• Carole Fisher, president and CEO of Nathan Adelson Hospice, has announced April Stewart, RN and CHPN, has been promoted to the position of chief nursing officer for the nonprofit hospice.
In her role, Stewart will be responsible for providing leadership, direction and administration of nursing operations to ensure compliance with the organization's strategic plans and objectives, in order to maintain high-quality, cost-effective hospice and palliative services.
Prior to this promotion, Stewart was hired as the director of palliative care for Nathan Adelson Hospice. In that role, she led the palliative care team and served as project manager for the implementation of new palliative care software and worked with the Nathan Adelson Hospice team and product engineers as they built it. She played a major role in the expansion of the home-based palliative care program.
She also stepped in as the interim admissions clinical manager where she was responsible for clinical oversight of the admission team members. She partnered with the business development team to foster relationships with health care providers and the community, in order to support patients in need of hospice services.
Stewart began her medical career as a triage nurse and took on various leadership positions, including hospice patient care administrator and later hospice executive director. Of her 14 years of health care experience, 12 have been in hospice care. Prior to her health care career, she was a non-commissioned officer in the United States Marine Corps. Most recently, Stewart was executive director and senior director of clinical operations for Remita Health, where she provided oversight for seven locations and clinical operations for the multisite hospice agency.
Stewart earned her associate's degree in the science of nursing from Maric College in San Diego, California. She holds memberships in several organizations, including HPNA, the hospice and palliative nursing association. She holds a certification in hospice and palliative nursing and is an active community volunteer.
LAW
• McDonald Carano, Nevada's law firm for businesses and high-net-worth individuals, has announced that Lucas M. Foletta and Lisa Wiltshire Alstead have been promoted to partner, effective Jan. 1. Foletta is a member of the Energy, Environment & Natural Resources and Government Affairs & Advocacy practice groups, and Alstead is a member of the Complex & Commercial Litigation and Employment & Labor Law practice groups.
"We are proud to recognize the significant contributions both Lucas and Lisa have madeto our clients and the firm," said Jeff Silvestri, managing partner of McDonald Carano. "We look forward to their continued success in their new roles as partners with McDonald Carano."
Foletta represents clients before the Nevada Legislature, local governments and state government agencies in a wide array of regulatory and government affairs matters. He has significant experience working on issues facing the energy industry.
He has represented numerous clients in contested proceedings before the Public Utilities Commission, including companies involved in open access proceedings and companies working to expand the availability of distributed energy resources in Nevada.
He recently represented some of the largest gaming companies in the state in NV Energy's general rate case. Foletta received his JD from Wake Forest University School of Law and his BA in political science and international relations from the University of Southern California.
Lisa Wiltshire Alstead practices primarily in commercial and complex litigation, employment and labor law and bankruptcy in many jurisdictions across the state of Nevada. Her work encompasses a broad range of business litigation with a specific focus on representation of insurers and employers in workers' compensation claims.
She appears regularly before the Hearings Division and Appeals Office of the Nevada Department of Administration. Alstead received her JD from California Western School of Law and her BA in political science from Pepperdine University.
NONPROFIT
• Discovery Children's Museum welcomes Gavin Whiteley, vice president of entertainment marketing at Caesars Entertainment, as the newest member to its board of trustees.
In 2014, Whiteley joined Caesars Entertainment, and has held positions as a president's associate and director of entertainment marketing. In his current role, he is responsible for driving revenue performance for live entertainment across the Las Vegas market. Since joining the team, Wheatley has led the marketing strategy for headliner residencies including Britney Spears "Piece of Me" and Jennifer Lopez "All I Have," breaking sales and revenue records for Las Vegas resident shows. Earlier in his career, Whiteley worked with Cirque du Soleil for more than 12 years and served as a vital part of the music creation and technical operations of 10 new productions, including "The Beatles LOVE," "Viva Elvis" and "Michael Jackson ONE."
Whiteley holds a master's degree in music from McGill University and an MBA with majors in finance, strategic management and entrepreneurial management from The Wharton School of the University of Pennsylvania. He also has had the opportunity to serve as the chairman for the Nevada Advisory Council at St. Jude's Ranch for children. His passion for the children and the community has allowed him to support abused and at-risk children during his time with St. Jude's Ranch for Children.
Officers on board include Chairperson Stacie Truesdell Michaels, Vice Chairperson Pat Skorkowsky, Secretary Andrea Smith (NV Energy) and Treasurer Boyd Nelson (Southwest Gas). Members-at-large include Brad Anthony (Treasure Island), Carrie Carter-Cooper (BESTAgency), Judy Cebulko (philanthropist), Kami Dempsey (Accretive Consulting), Kevin Holyfield (Park MGM), Todd Lefkowitz (P3 Health Partners), Rebecca Miltenberger (Brownstein Hyatt Farber Schreck), Troy Moser (Moser Architecture Studio), Ron Reese (Las Vegas Sands), Joyce Schneider (philanthropist), Lynda Tache (Vegas Vino and founder of Grant a Gift for Autism Foundation) and Ashley Washington (Bank of America). General counsel for Discovery Children's Museum is provided by Brownstein Hyatt Farber Schreck.
• The Las Vegas Global Economic Alliance (LVGEA) has announced the addition of three new full-time team members: Chris Zunis, Nick Clason and Adam Porsborg.
Zunis, Clason and Porsborg will help Southern Nevada's regional economic development authority to continue advancing the economy through connectivity, community development and strong business recruitment, retention and outreach efforts.
"The talent and experience these individuals possess will add tremendous value to the LVGEA and its efforts," said LVGEA Chief Operating Officer Jared Smith. "Each of them will play a critical role in helping us attract and retain business that is essential to the economic stability of Southern Nevada."
A seasoned sales and marketing professional with more than 25 years of experience, Zunis rejoins the LVGEA as the organization's new vice president of economic development and will be responsible for facilitating, promoting and ensuring the attraction of new companies to Southern Nevada.
He brings a proven track record of helping bring businesses to the state. His previous work with the organization resulted in 120 new companies relocating to the Greater Las Vegas Region. Zunis also assisted in the expansion of more than 40 existing businesses, which led to the creation of thousands of high-paying jobs.
Clason, a Las Vegas native and highly experienced researcher, will serve as the organization's economic development analyst. In this role, he will support the business development team through client management, research and reporting.
Prior to joining the LVGEA, Clason served as an aide to former Sen. Orrin G. Hatch (R-Utah) in Washington, D.C. As a member of the senator's staff, he assisted in advising Hatch, then the chairman of the Senate Finance Committee, on tax, trade, banking, budget and finance policy issues. In his previous role, Clason also worked on many of the most important issues to come before Congress in the last decade, including tax reform, financial regulatory reform and trade policy issues.
Porsborg, also a Las Vegas native, brings over a decade of proven technology, financial, legal and government strategic communications experience to the LVGEA and will serve as the organization's public relations specialist. In this role, he will lead communications efforts between various new and traditional media outlets while working collaboratively with local and regional agencies to raise awareness among key audiences and uphold the positive image of the LVGEA.
Prior to joining the LVGEA, Porsborg worked with Nevada- and Washington, D.C.-based marketing agencies on high-impact public relations and social media marketing campaigns for a variety of Fortune 5000 companies. He also founded The Vegas Post, the city's newest online news site dedicated to covering local happenings.
REAL ESTATE
• Blue Heron, a Southern Nevada-based design/build firm, announced today the hiring of Kimberly Smith as communities purchasing manager. In her role, Smith brings nearly 15 years of purchasing experience to assist with Blue Heron's mission of providing uncompromising quality and originality in its custom home designs.
As communities purchasing manager, Smith will oversee all aspects of purchasing for the several innovative Blue Heron communities, assist with community software programs, coordinate project design requirements, develop and foster vendor/subcontractor relationships and ensure projects are completed and contracted in an accurate and timely manner.
Prior to joining Blue Heron, she worked as a senior purchasing manager for Toll Brothers Inc. with locations including Las Vegas, Reno and Sacramento, California, where she oversaw all on-site purchasing for more than 20 communities. Smith also spent time with homebuilder Lennar, negotiating new and existing contracts while collaborating with executives on cost-saving initiatives. She holds a bachelor's degree in business administration and marketing from Washington State University, as well as an associates of arts degree from Wenatchee Valley College.
• Grand Canyon Development Partners, a Las Vegas-based real estate development and construction management company, announced the hiring of Tim Lockett as vice president of construction. Lockett brings almost three decades of experience to assist with many of the company's full-service projects.
In his new position, Lockett will oversee construction budget for each project, project and site managers, develop bid packages, plan construction schedules and ensure they are met in a timely manner, provide progress updates regarding budget and schedule and provide strong leadership to project teams.
Lockett began his career at the Nevada Test Site working as an electrical designer for a federal contractor for seven years before transitioning to project manager at the University of Nevada – Las Vegas (UNLV). At UNLV, Lockett grew in his position to later hold the title of director of construction. Lockett holds a Bachelor of Science in electrical engineering from Arkansas State University and a Masters of Business Administration from University of Nevada – Las Vegas.
SECURITY
• Reliance Security, a veteran-owned, full-service security company, announced that Erica Grabowski was promoted to chief security officer.
Previously the director of business development, Grabowski will now manage client accounts, monitor daily analytics and oversee the implementation of policies to ensure the company's operations and staff are performing at the highest level.
"Since joining Reliance, Erica has secured more than 125 residential and commercial contracts, and has continued to work closely with those accounts. She brings subject matter expertise and the vision to craft an integrated security strategy," said Joel Logan, chief operating officer at Reliance Security. "She's also been instrumental in both launching and sustaining our RelianceTrac real-time reporting technology, ensuring clients have access to and understand their analytics reports."
Grabowski joined Reliance Security in 2014 as its business development manager and was later elevated to director of business development. In that role, she was responsible for securing and retaining clients, promoting new services and strategies, and participating in client debriefs. Before Reliance, she was a sales consultant at Gaylord Security Systems (now Safe Streets USA) and sales and marketing coordinator at National Security Alarms Inc.
Grabowski earned her Bachelor of Science in organizational security and management with a concentration in security management and private security from the University of Phoenix. She serves as the committee chair for the ASIS Las Vegas Chapter's Woman in Security.