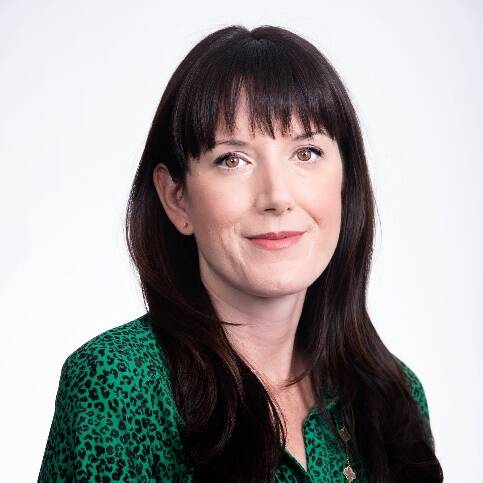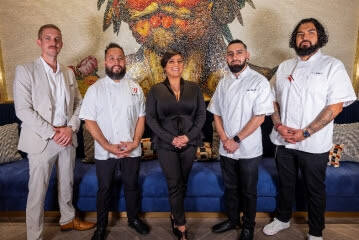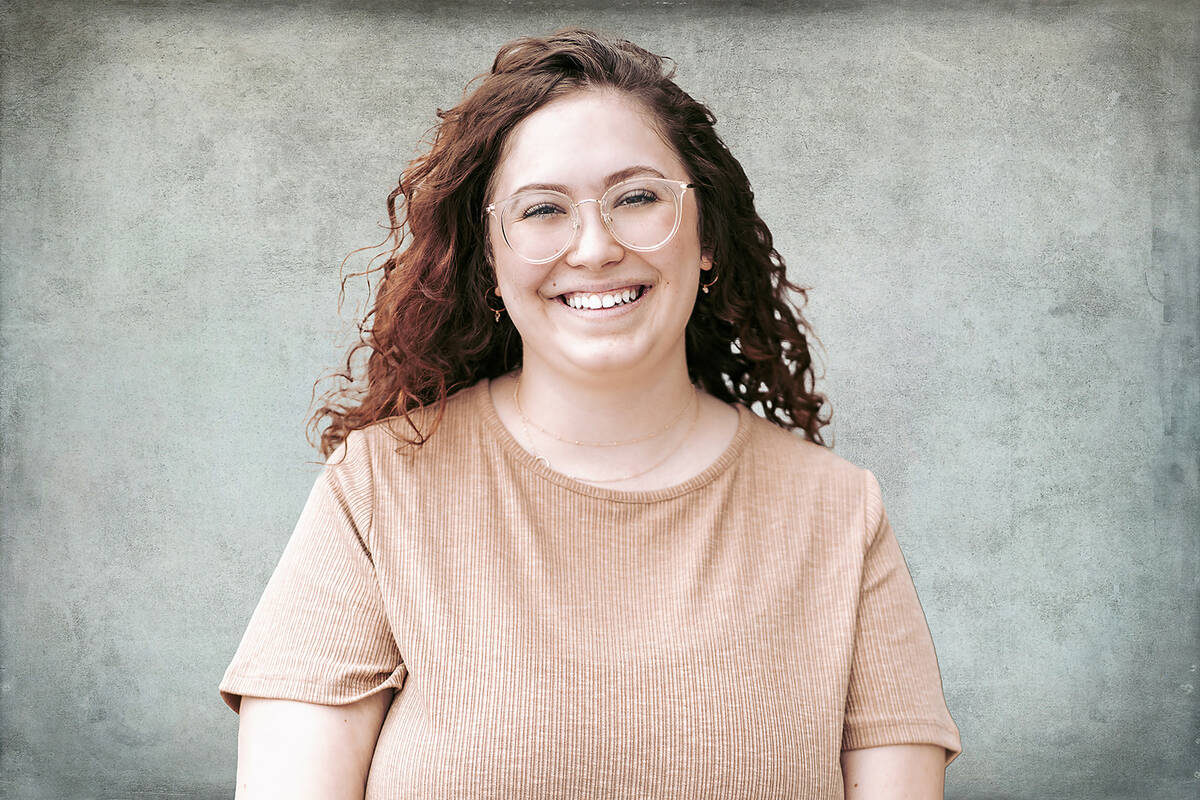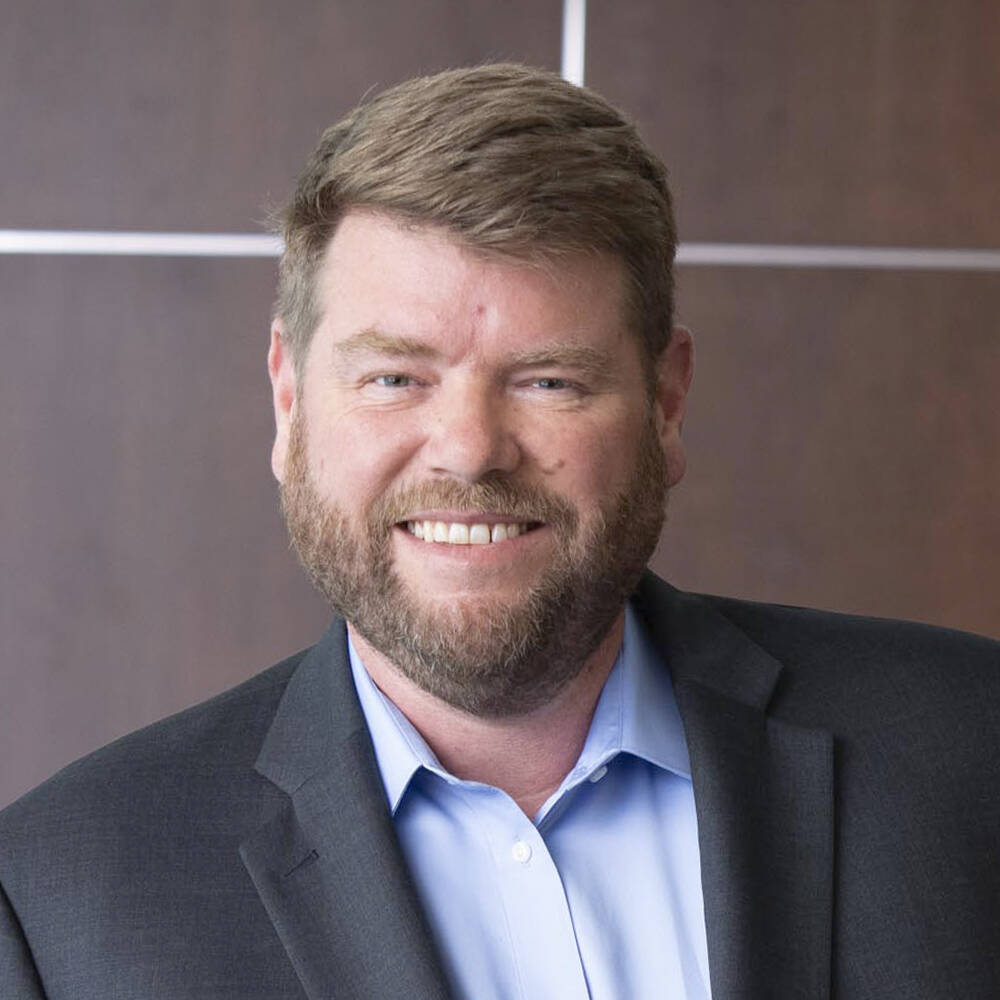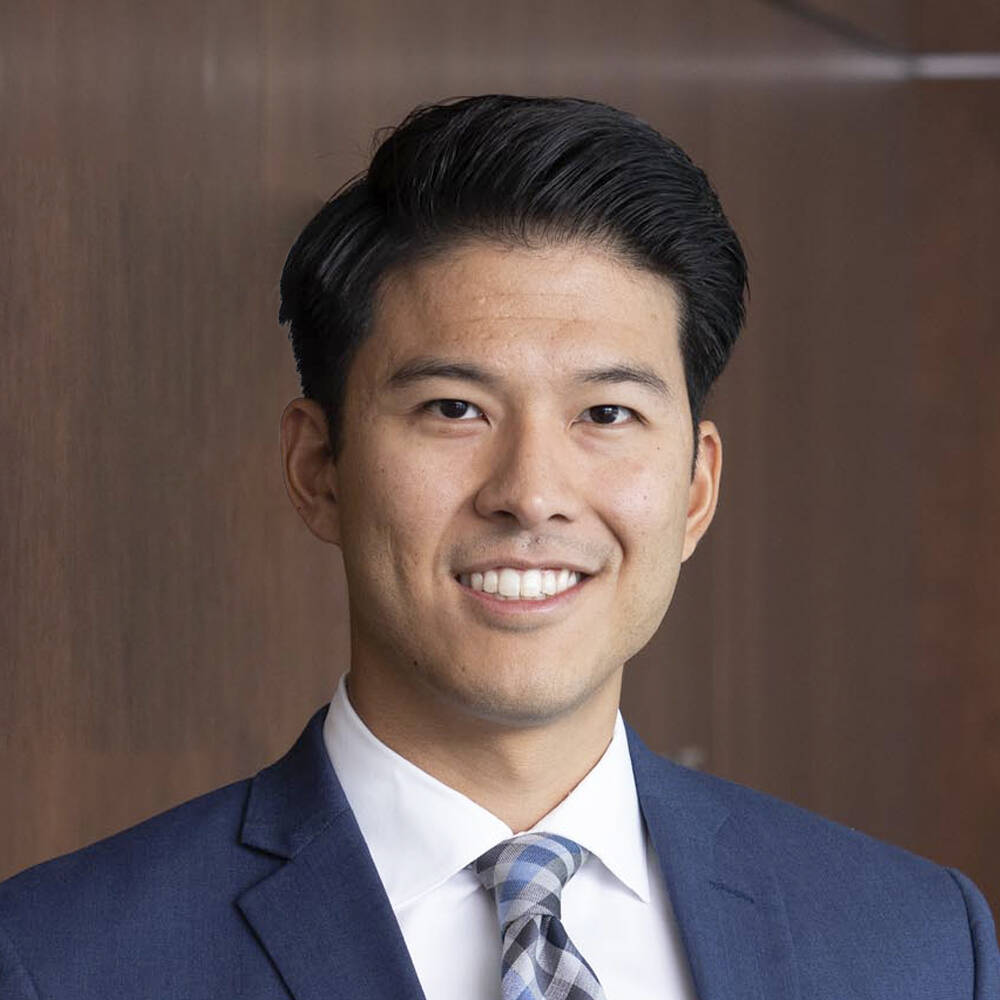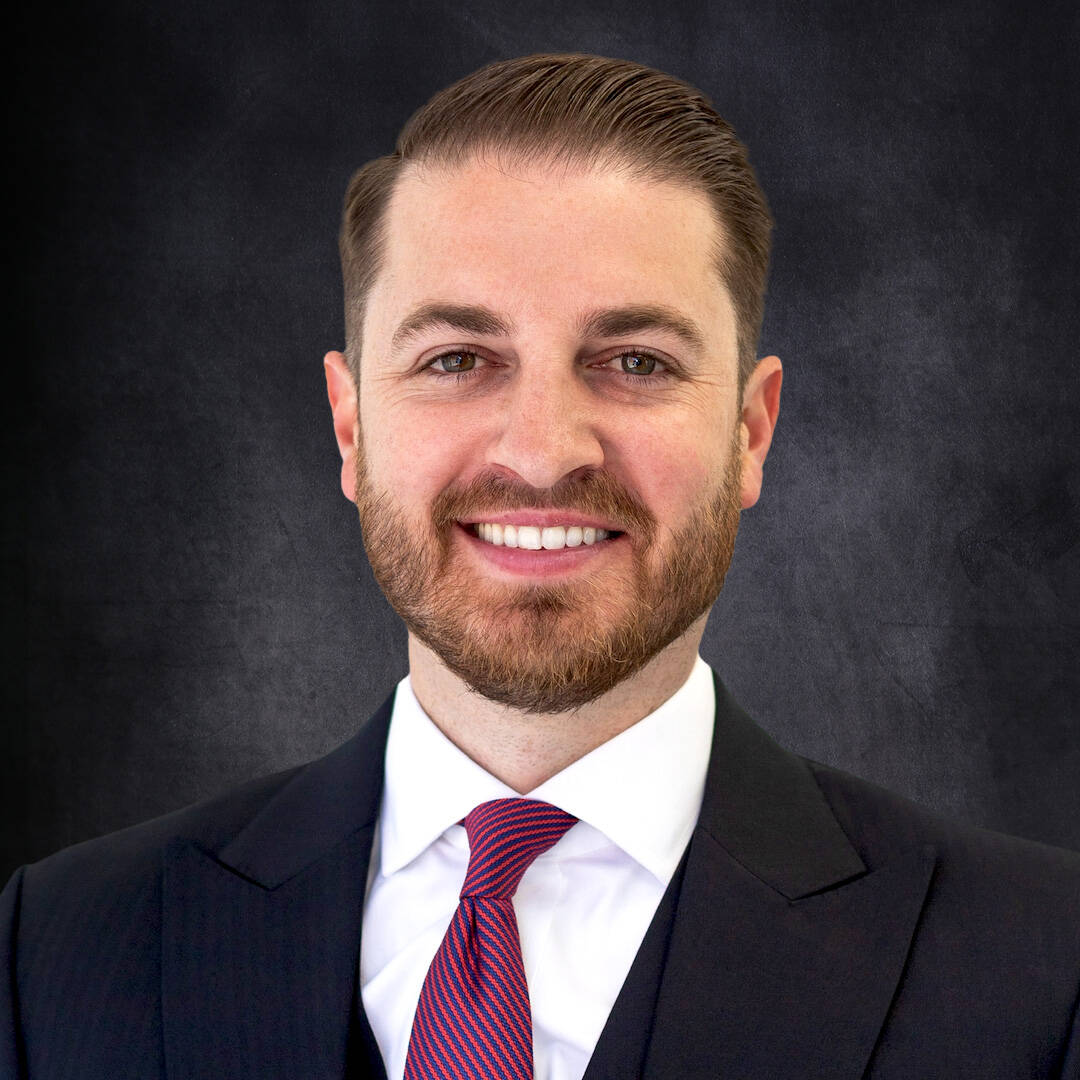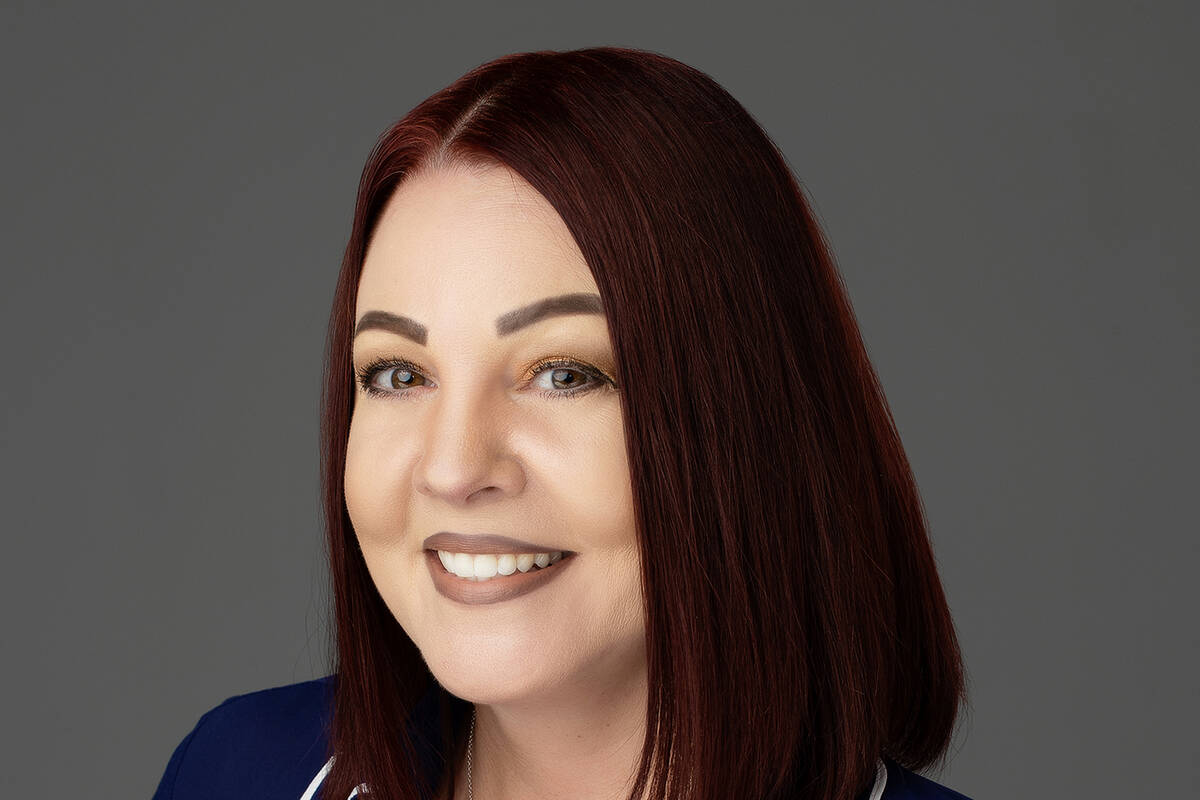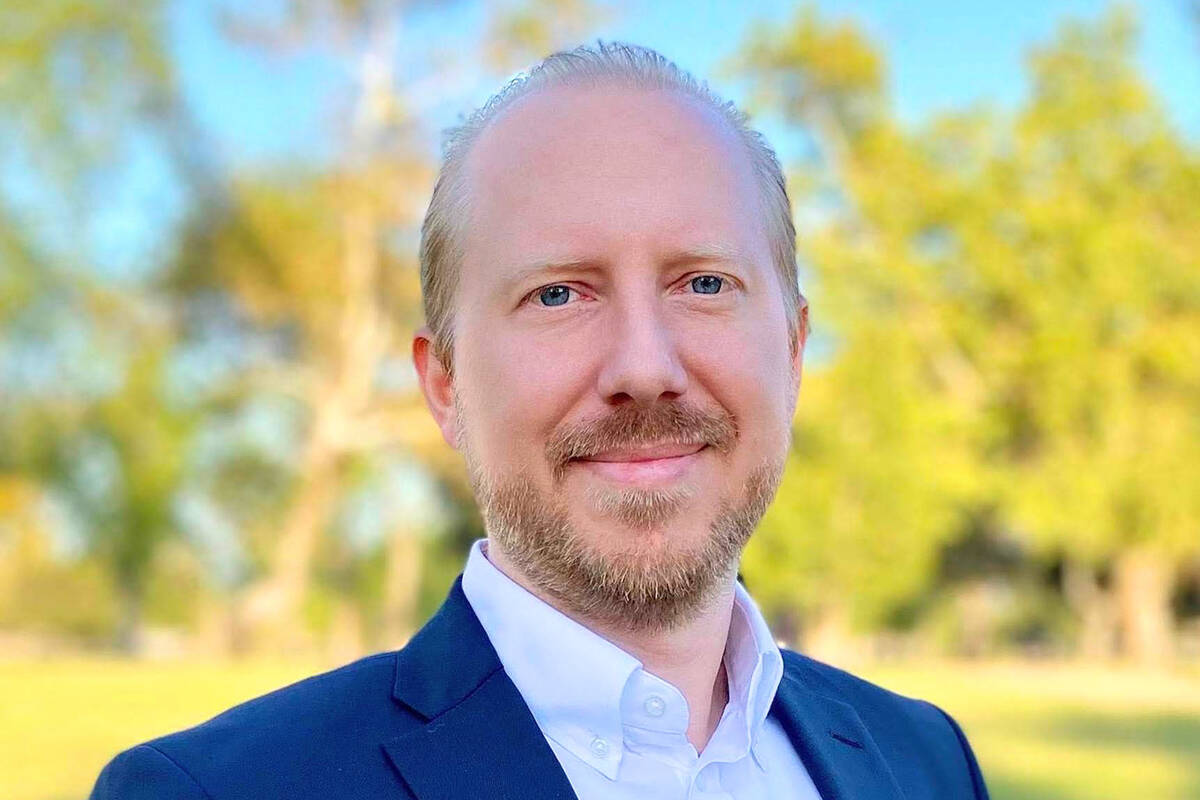 FINANCIAL
• Credit One Bank, a data-driven credit card company based in Las Vegas, has promoted Lauren Vickery and Zachary Westbrook within their expanding corporate leadership team.
— Vickery serves as senior vice president of credit risk acquisitions, in charge of new account acquisition programs the bank implements, initial line assignment strategies and tri-bureau relationships to achieve aggressive acquisition growth goals while managing both risk and return for their products. She holds a bachelor's degree in mathematics from Boston University, and has been with Credit One Bank for more than six years. In her spare time, she mentors local students at Clark High School through their Academy of Finance program.
— As Credit One Bank's vice president of total rewards and people operations, Westbrook leads a variety of human resource functions at the bank focused on strategy, design and delivery of the employee experience. These programs include health, welfare and wellness benefits, compensation programs, payroll, human resources information technology platforms and workforce analytics designed to keep Credit One Bank at the forefront of the credit card market. Westbrook has a bachelor's degree in business administration from American Public University and master's degree in business administration in finance from Texas Christian University. In addition, Westbrook holds a senior professional in human resources certificate from the HR Certification Institute and senior professional career coach certification from the Internal Association of Career Coaches. Outside of work, Westbrook volunteers with a variety of organizations, offering career and educational mentorship and advocating for affordable housing.
HEALTH CARE
• Southwest Medical has added two new health care providers to help meet the growing need for health services in the Las Vegas community.
— Tierney Rose Shea, PA, joins Southwest Medical's Oakey Healthcare Center location (4750 West Oakey Blvd.) and works in the Family Medicine Continuity Clinic.
— Irishanne Venditto, APRN joins Southwest Medical's Eastern Healthcare Center location (5820 S. Eastern Ave.) and specializes in wellness visits — integral care.
HOSPITALITY
• SAHARA Las Vegas announced the executive team joining Balla Italian Soul, the newest restaurant by James Beard Award-Winning Chef Shawn McClain opening Oct. 8.
— Executive Chef Michael Vargas: With more than 18 years of experience in operations for upscale restaurants and hotels, Vargas brings high-level cooking techniques and exceptional cuisine to Balla as its executive chef. Vargas not only offers expertise in gastronomy and creative menu development, but also in leadership, training and restaurant development. Over the course of his notable career, Vargas has improved food quality and consistency, built stronger and more cohesive teams, invigorated workplace morale and contributed to controlled food costs at several different venues and properties. Prior to joining Balla at SAHARA Las Vegas, Vargas served as executive chef for T-Bones Chophouse inside Red Rock Resort as well as Sadelle's inside the Bellagio. Additional past culinary roles on the Las Vegas Strip include executive sous chef at Carbone inside ARIA, assistant chef for catering at ARIA, chef de partie at Twist by Pierre Gagnaire inside Mandarin Oriental and junior sous chef at MOzen Bistro inside Mandarin Oriental. Vargas also tenured several positions at the iconic Ritz-Carlton Lake Las Vegas and the Fairmont Princess in Scottsdale, Arizona.
General Manager David Grates: As general manager of Balla, Grates manages the restaurant's daily operations, leads a high-performing team of hospitality professionals, adjusts procedures to increase profitability and guest satisfaction, checks quality control for food and beverage, manages communication between the restaurant and hotel and ensures guest interaction and satisfaction, among other duties. With more than 10 years of experience in restaurant management, Grates is passionate about efficient operations, team member coaching and training, food quality and guest satisfaction. Prior to his current role at SAHARA Las Vegas, Grates worked at CHICA Las Vegas inside The Venetian as the restaurant's assistant general manager and beverage manager. Overseeing all aspects of the beverage program and working directly with the culinary team, he oversaw day-to-day operations of 200 to 500 daily covers, equating to more than $10 million in annual sales. Additionally, Grates worked at several distinguished restaurants in Indiana, including Bear's Place Ale House and Eatery as the general manager and managing partner as well as Bob Evans Farm as the general manager.
Assistant General Manager Dani J. Cachu: As the assistant general manager of Balla, Dani J. Cachu assists in the daily operations of the restaurant, creates staff schedules as needed, places daily orders and reviews cost reports, profit-and-loss reports and daily revenue reports. Cachu is passionate about the culinary teams she gets to work with and looks forward to making Balla into a must-visit destination inside SAHARA Las Vegas. Prior to her current role, Cachu served as food and beverage operations manager for SAHARA Las Vegas, manager of Bella Bistro inside SAHARA Las Vegas, manager of Uno Más Street Tacos + Spirits inside SAHARA Las Vegas, assistant manager of outlets for SLS Las Vegas and junior sommelier at GIADA inside The Cromwell. Additionally, Cachu worked as a gourmet food server at a number of restaurants throughout Las Vegas. She has studied wine and has received a sherry certification from The House of Lustau, and has taken and passed the Introductory Level 1 exam with The Court of Master Sommeliers.
Sous Chef Jamie Gonzalez: With more than 15 years of experience in the culinary industry, Gonzalez joins Balla inside SAHARA Las Vegas as its sous chef. Gonzalez brings a creative and innovative approach to managing staff, cultivating comradery and improving customer service. He is also renowned for his outstanding communication with guests, staff and vendors to ensure satisfaction. Prior to his current role, Gonzalez worked at a number of culinary hot spots in Las Vegas, including SoulBelly BBQ as its sous chef, Gallagher's Steakhouse inside New York-New York as its chef de partie, Bavette's Steakhouse & Bar inside Park MGM as its chef tournant and Libertine Social inside Mandalay Bay Resort and Casino as its sous chef. He also worked at a number of venues inside ARIA, including FIVE50 Pizza Bar as its sous chef, Bardot Brasserie as its sous chef and Sage as its chef tournant. Gonzalez brings more than 10 years of notable experience working with James Beard Award-winning chefs Shawn McClain and Richard Camarota at all of their Las Vegas restaurants to his new role.
Sous Chef Pedro Becerra-Carrizales Jr.: Becerra-Carrizales Jr. brings extensive knowledge of cooking techniques, knife skills and kitchen equipment and supplies to his new role as sous chef for Balla inside SAHARA Las Vegas. With nearly 10 years of experience in the culinary arts, Becerra-Carrizales Jr. looks forward to bringing his excellent customer service and interpersonal skills to his new position to provide guests with incredible experiences. Before joining the Balla team, he worked at a number of notable Las Vegas restaurants, including Carbone inside ARIA as a cook, Rose. Rabbit. Lie. inside The Cosmopolitan of Las Vegas as a line cook, Bouchon by Thomas Keller inside The Venetian as chef de partie and Bread and Butter as a line cook.
INSURANCE
• AssuredPartners announced the addition of Lindsey Brophy to the team. Brophy will serve as senior account representative and will work out of the Las Vegas office.
As a senior account representative, Brophy provides sales support, handles day-to-day operations of clients' needs and designs proper insurance and risk management services.
Brophy brings nearly a decade of insurance experience to AssuredPartners. She's held various positions at several firms using her deep knowledge to rise through the ranks. Brophy is a Certified Insurance Service Representative through The National Alliance for Insurance Education & Research and is licensed in property and casualty insurance in Nevada. During her career, Brophy established herself as a team player and an expert in assisting clients.
"Bringing Lindsey on was an easy choice," said Michael Caparso, president of AssuredPartners of Nevada. "Her knowledge of the insurance industry is going to be a huge benefit not only to our team, but our clients. The team is excited and we know clients will be, too."
LAW
• Holland & Hart is pleased announced Stephen Davis and Matthew Tsai have joined the firm as associates in its construction and real estate development practices in Las Vegas.
— Davis leverages 15 years in construction management when counseling clients through all phases of construction, including resolving disputes. He has experience working on large design-build and public works projects as well as smaller-scale commercial and residential projects. Prior to becoming an attorney, he worked in various project management and project engineer roles with large civil, building and development companies, giving him valuable perspectives of the construction process from the start of a project through completion. He received his J.D. from William S. Boyd School of Law, University of Nevada Las Vegas.
— Tsai assists clients through complex real estate development projects and defends their interests during litigation when disputes ensue. His litigation background in business and corporate matters gives him a strong foundation for counseling businesses on pitfalls to avoid when pursuing real estate and development projects and drafting related contracts. Matthew received his J.D. from William S. Boyd School of Law, University of Nevada Las Vegas.
• Holley Driggs Las Vegas office announces the appointment of attorney John J. Pictum III, a fifth-generation Nevadan. Pictum s a commercial litigator with experience in appellate,business, government affairs, real estate, construction and cannabis law.
Prior to joining Holley Driggs, he served as a judicial law clerk to The Hon. Jerome T. Taoof the Nevada Court of Appeals, a judicial extern to the Hon. Abbi Silver of the Nevada Supreme Court, and a legal extern to the Clark County District Attorney's Office.
Pictum is a strong advocate for education and educating leaders of the future in Nevada. In 2022, he was appointed to the board of trustees for the Futuro Academy of East Las Vegas Charter School. Notably, he also served as a substitute teacher for CCSD while earning his undergraduate degree; and as a coach helping lead the Eldorado High School boys' soccerteam to the 2013 Nevada State Championship title.
REAL ESTATE
• IndiCap, a boutique commercial real estate company specializing in industrial investment and development in Arizona and Nevada, welcomes financial professional Leah Rinta to the team to oversee the company's operational accounting, financial reporting, and related internal controls functions.
"Leah is an exceptional addition to the IndiCap team," said Todd Ostransky, vice president of development at IndiCap. "She is excellent at driving the development and deployment of standardized processes and is a perfect culture fit to our collaborative team."
"Given her extensive corporate finance experience, we know Leah will be key to our growth," said Jason Kuckler, one of the principals at IndiCap. "We are grateful to have her on our team as we continue to expand our services across our growing project portfolio."
Rinta joins IndiCap with more than 15 years of experience in the financial field and has worked for such distinguished companies as Nike, Caesars Entertainment, and The Cosmopolitan. Before IndiCap, Rinta was the financial assurance manager at Caesars Entertainment. Rinta joined Caesars within the Internal Audit Group in a specialty role managing financial and operational audit and innovation.
Rinta is a Portland, Oregon native and a graduate of University of San Diego, earning a bachelor's degree in accounting with an emphasis in finance and real estate. To add to her impressive resume, Rinta is also a certified internal auditor. In her free time, Rinta engages in philanthropic endeavors. She serves as the current treasurer and board governance chair on the board of directors for the humanitarian organization, Safe Nest. Safe Nest is Nevada's largest and most comprehensive organization devoted to ending the epidemic of domestic violence.
RETAIL
• Marshall Retail Group and InMotion, both WHSmith companies, have announced two new additions to the joint executive team with the appointment of Alysa Zawistowski as senior vice president of people and Joshua Bellendir as senior vice president of information technology and chief information officer.
"Alysa and Joshua are both passionate leaders with over 20 years of experience in their respective fields. They both have the drive to bring innovation, new ideas and positive change to our fast-growing company," said CEO of MRG and InMotion, Toby Keir, "We are thrilled to welcome two new members to our team who I am confident will contribute dutifully to our ongoing success while upholding our corporate values."
— Bellendir will be instrumental in developing new ideas at MRG and InMotion that will lead to further innovation in the retail space while leading the expanding IT team to deliver improved customer experiences. Bellendir has gained many years of experience as a senior leader in IT through his work with companies like Abercrombie & Fitch, Fast Retailing (Uniqlo, Theory, J Brand), Deloitte, SoftBank Robotics, and most recently, Woven Planet.
— Zawistowski has held key roles at JPMorgan Chase and Interstate Batteries, and most recently served as vice president of human resources for Arbonne International. With this experience, she will lead the People teams of both MRG and InMotion, effectively balancing big-picture thinking and strategic planning through various areas of human resources.