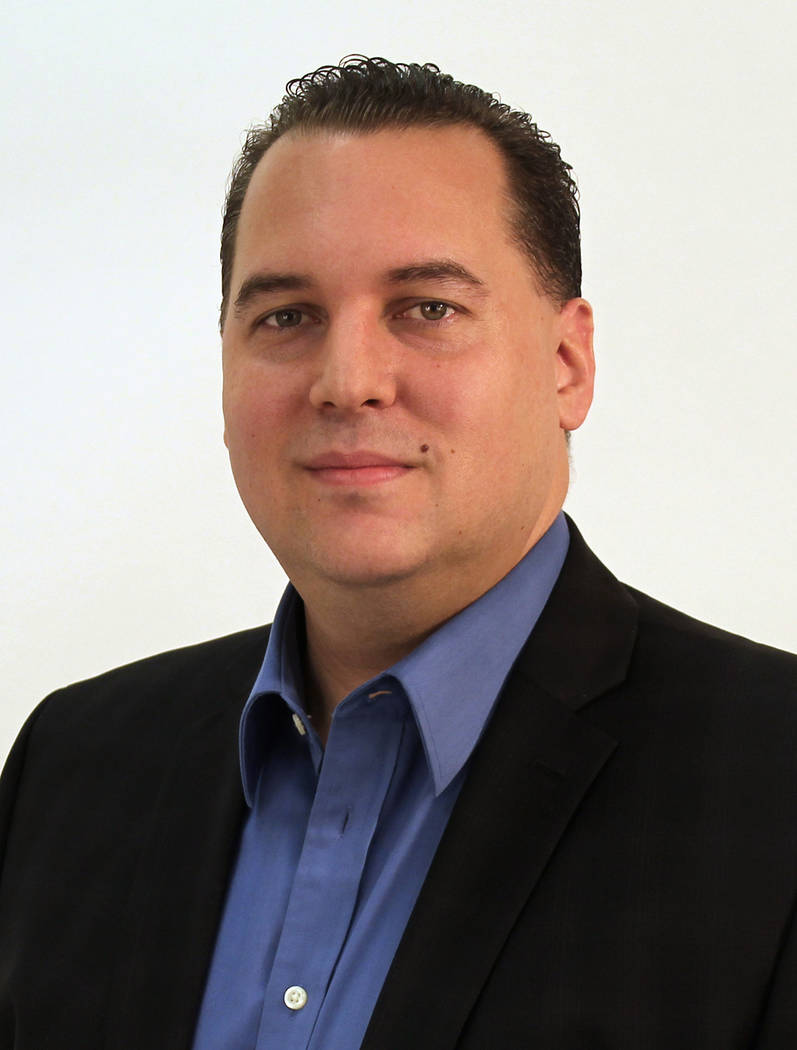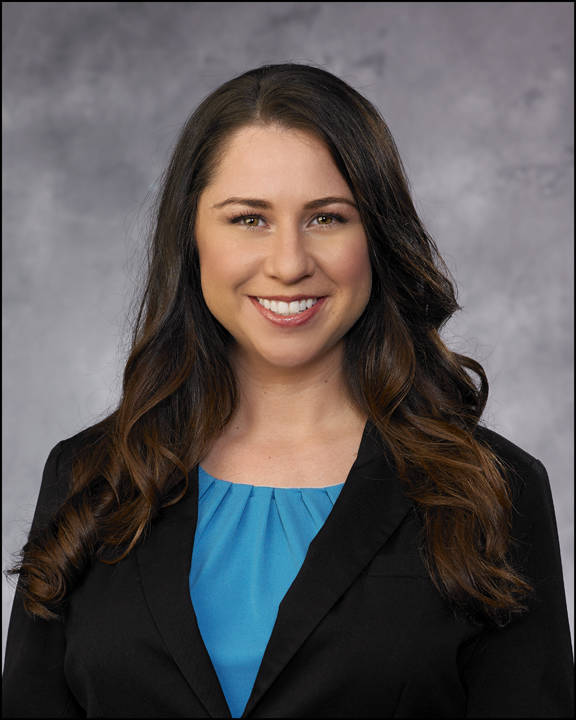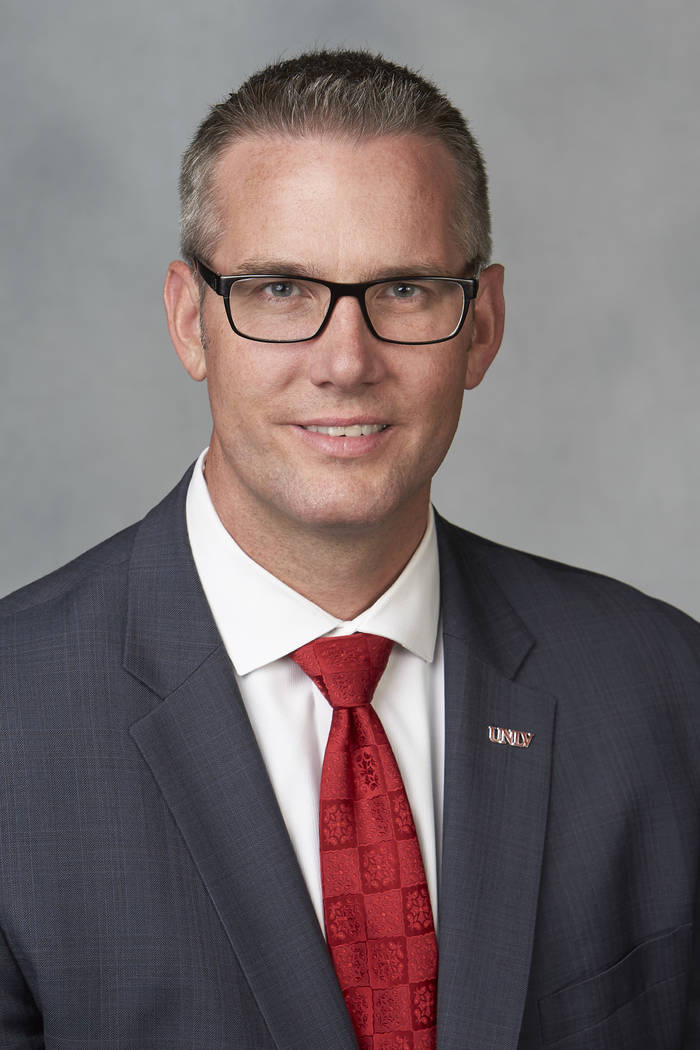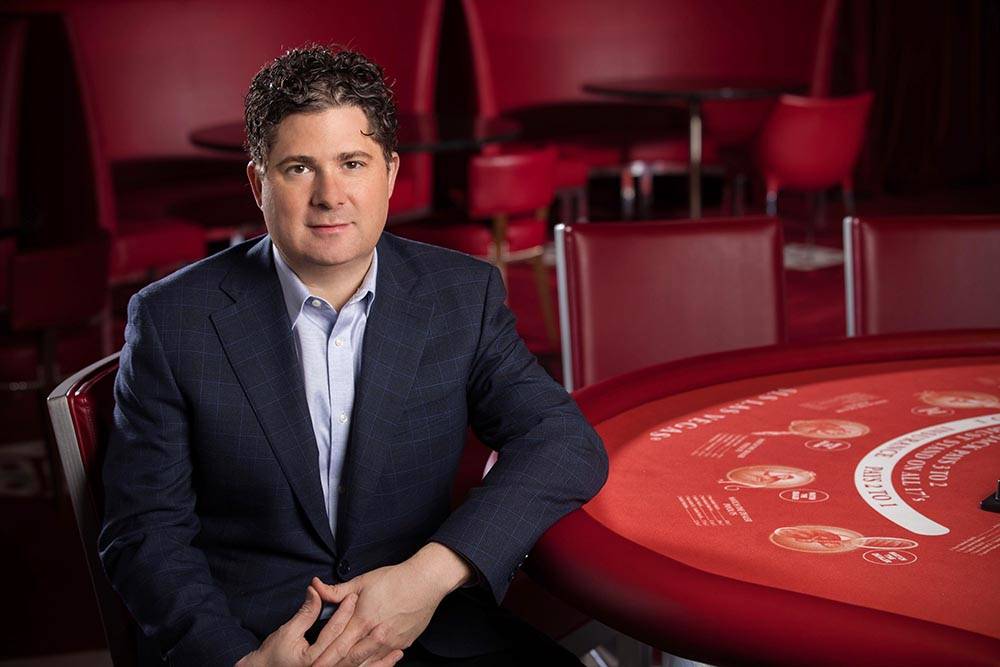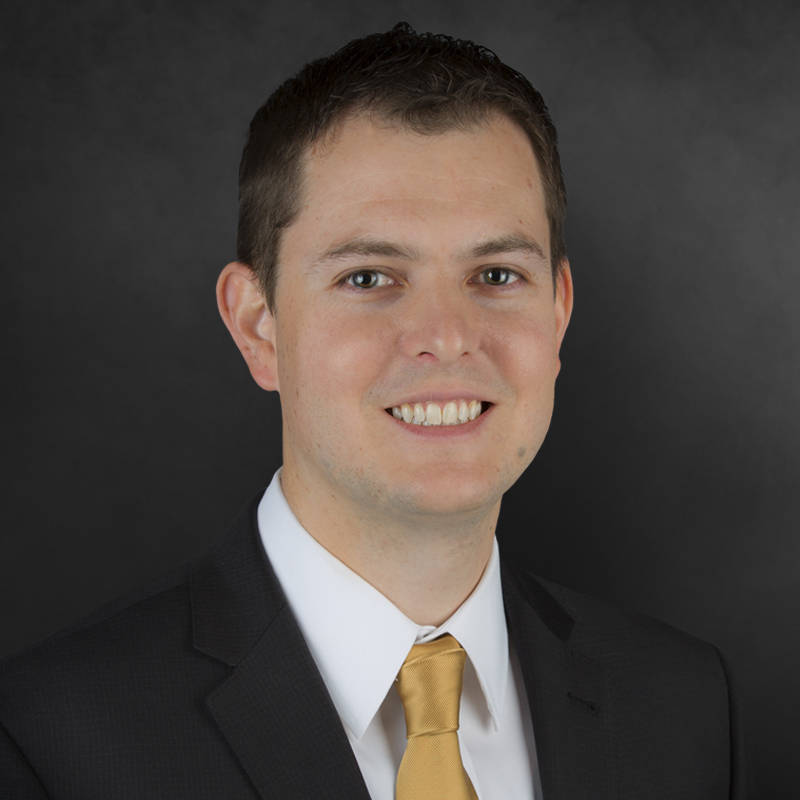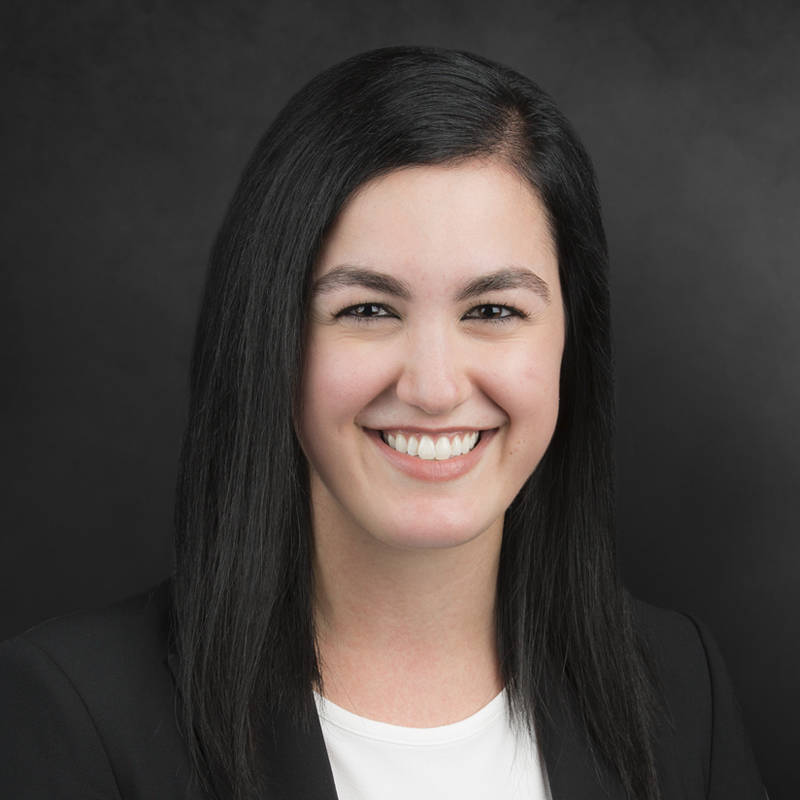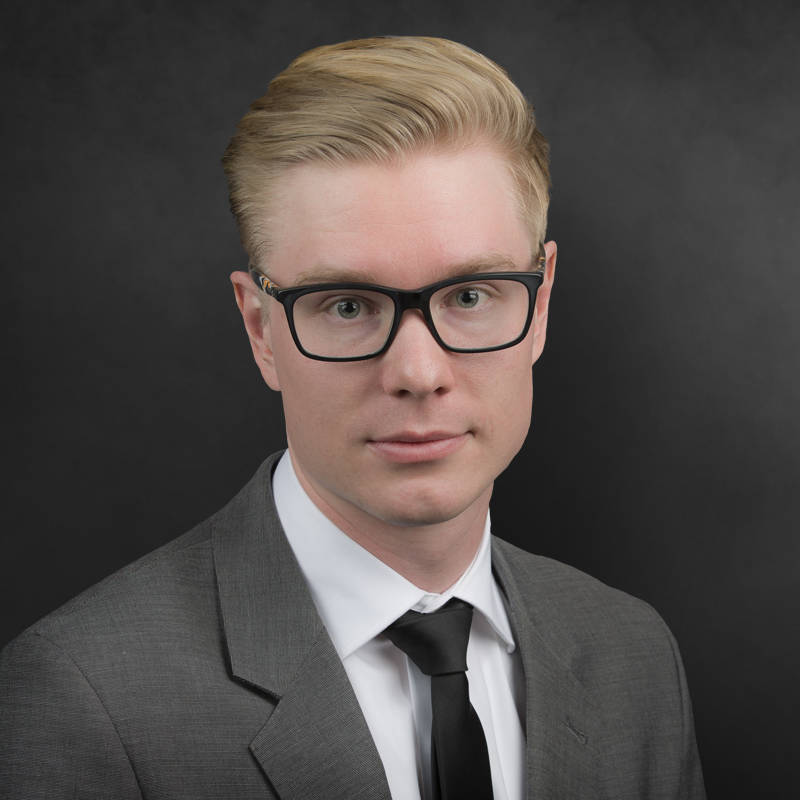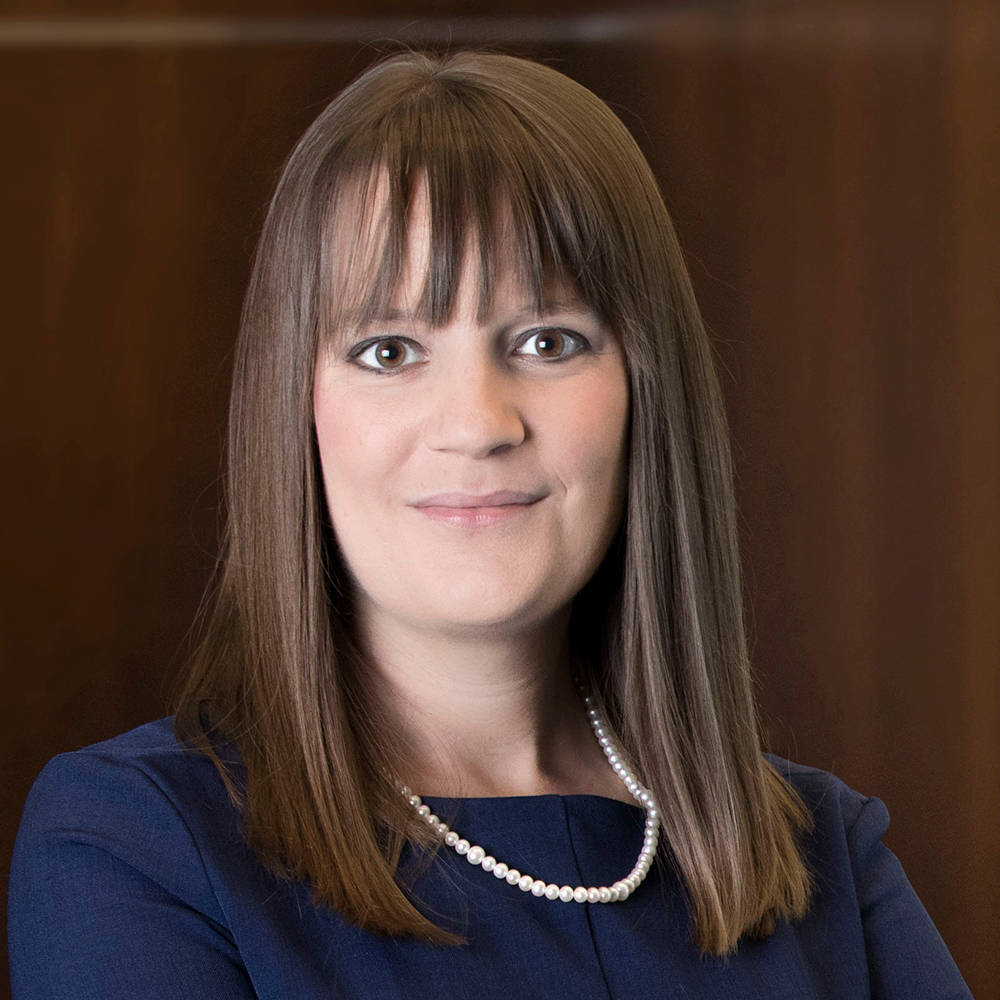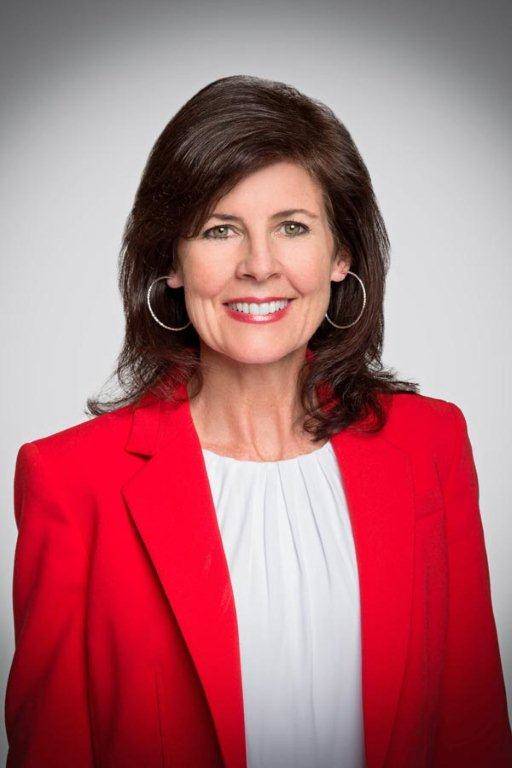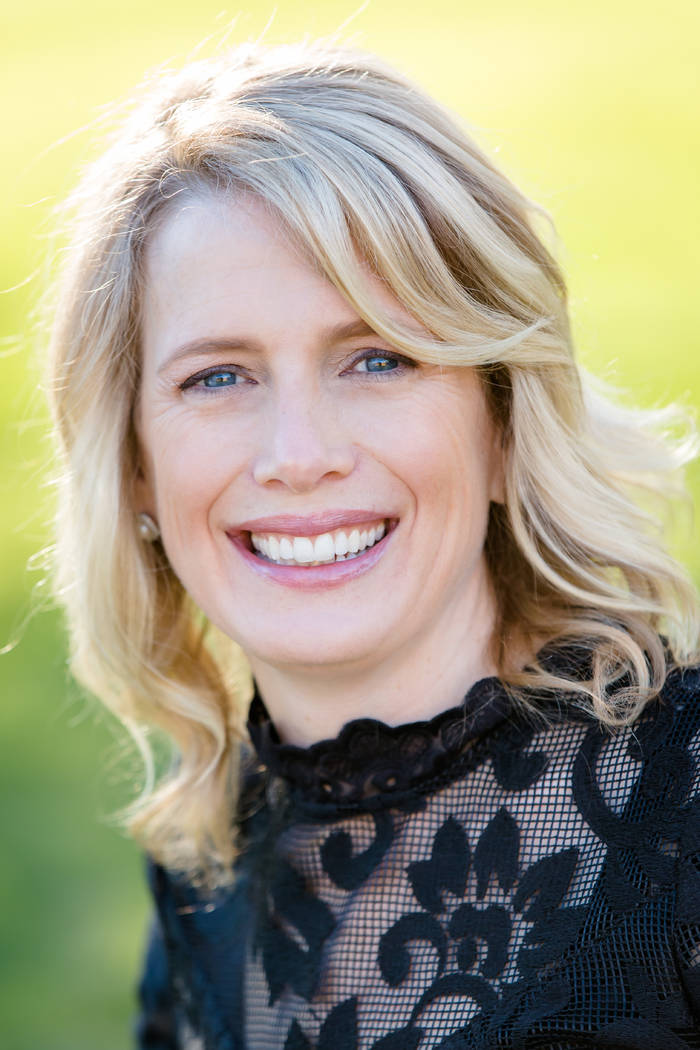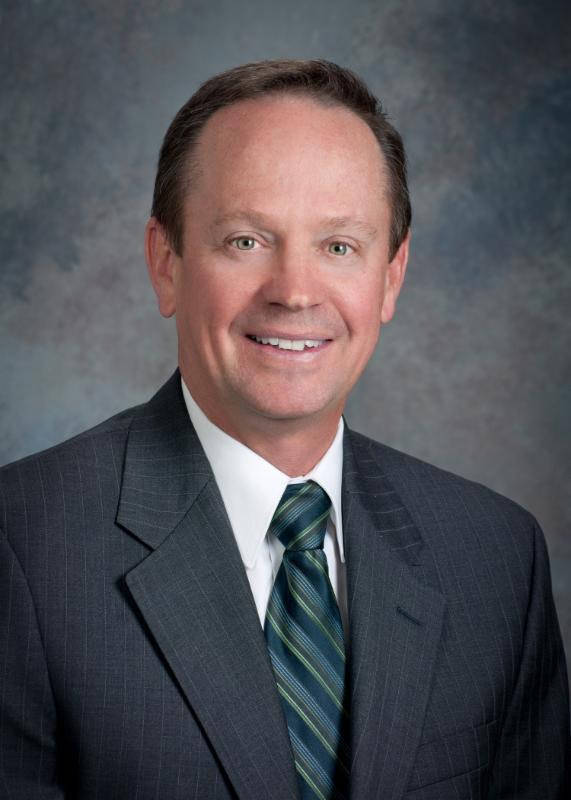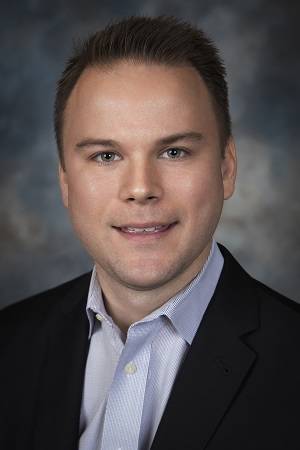 BANKING
One Nevada Credit Union has promoted Robert Kraus to assistant vice president and senior credit analyst of business lending at their corporate offices in Las Vegas. Kraus will continue analyzing credits, underwriting new loans and managing the existing loan portfolio as well as oversee more of the department's day-to- day operations. Kraus has been with One Nevada for four years, where he began his career as a credit analyst.
As the business lending team continues to see growth in its portfolio and demand in the commercial lending space, they have also welcomed new hire James Aquino as credit analyst.
With $850 million in assets, One Nevada Credit Union is the largest locally owned, federally insured credit union in the state. It has 14 branches and over 44 ATMs and serves over 78,000 members.
Membership is open to all residents of Clark County, Washoe County and Nye County. The National Credit Union Administration, a U.S. Government Agency, insures member deposits at One Nevada. For more information, visit onenevada.org.
Clark County Credit Union (CCCU) recently promoted Julie Goe from marketing coordinator to marketing manager, a position that works with and promotes all six of the credit union's full-service branches.
Goe has been with CCCU since 2004 when she started as a teller, later gaining experience in the loan department and Members Auto, the credit union-owned auto broker. She joined the marketing department in 2015 where she has become an integral part of the team.
Founded in 1951, CCCU is a not-for-profit financial institution serving more than 40,000 members who are municipal employees (Clark County, city of Henderson, city of Las Vegas and city of North Las Vegas), medical professionals, members of Nevada Public Radio (KNPR) and numerous select employer groups. CCCU has assets of $700 million and six branches throughout the Las Vegas Valley. More information about CCCU can be found online at ccculv.org.
EDUCAITON
Scott M. Roberts, president of the UNLV Foundation and vice president of the UNLV Division of Philanthropy and Alumni Engagement, was appointed to the Blackbaud Higher Education Executive Advisory Board as a charter member.
Roberts was selected as one of 20 influential higher education thought leaders nationwide in advancement and alumni programs.
The mission of the board is to bring together influential executives from higher education institutions nationwide to provide strategic guidance. The board will provide expertise regarding industry trends, common challenges and opportunities.
Blackbaud Inc. is a leading supplier of software and services specifically designed for nonprofit organizations. Its products focus on fundraising, website management, CRM, analytics, financial management and education administration.
Roberts is vice president for philanthropy and alumni engagement at the University of Nevada, Las Vegas, an urban research institution with nearly 30,000 students and 3,000 faculty and staff. Roberts oversees all fundraising and alumni engagement for the institution.
Roberts joined UNLV in 2010 as associate vice president for development and was promoted to his current position in 2016. Prior to moving to Las Vegas, he served as director of university development at Pittsburg State University (Kansas).
He is a member of the board of directors for the District VII Council for Advancement and Support of Education (CASE) and also serves as a member of the board of directors for the Las Vegas Metro Police Foundation. He received his BS from the College of the Ozarks and his MPA from UNLV.
The University of Nevada, Las Vegas Foundation is a nonprofit organization that raises and manages private funds for the benefit of the University of Nevada, Las Vegas. These funds enhance the quality of the University and strengthen its missions of teaching, research and public service.
GAMING
Golden Entertainment Inc. has appointed gaming industry veteran Christopher Fiumara as vice president and general manager of the Stratosphere Casino, Hotel & Tower.
Fiumara, who most recently served as general manager of the SLS Las Vegas, will oversee the day-to-day management of the Las Vegas Boulevard resort.
Since 2003, Fiumara has served as general manager or assistant general manager for several Las Vegas-area resorts, including the Palace Station, Santa Fe Station, Sunset Station and Texas Station. He spent nearly a year as general manager of the Hard Rock Hotel in Lake Tahoe before joining the SLS in December 2015.
In all his resort management positions, Fiumara oversaw operations, as well as renovations and development efforts at the various properties.
"Christopher Fiumara brings an extensive background in all facets of hotel, casino and resort operations and management to the Stratosphere," said Steve Arcana, chief operating officer of Golden Entertainment. "As we formulate plans to enhance the Stratosphere's operations and develop new amenities, Christopher's background and experience will be helpful to Golden Entertainment's efforts."
During his career, Fiumara participated in the openings of several hotel-casino properties, including resorts in Nevada, California, and Missouri. Fiumara's initial gaming experience began with the Claridge in Atlantic City in 1988. He joined Station Casinos in 1996 and had roles in planning and operations development.
LAW
Weinberg Wheeler Hudgins Gunn & Dial announces the addition of six attorneys to its Atlanta and Las Vegas offices. The Las Vegas office welcomes Colby Balkenbush, Josie Groh and Kristian Kaskla as associates
Balkenbush has experience in complex civil litigation involving breach of contract, civil fraud, property and construction disputes and surety litigation. He successfully litigated a breach of performance bond claim resulting in one of the largest known recoveries for a Nevada public entity ​on behalf of the fifth-largest school district in the country. Colby graduated magna cum laude with a B.A. from the University of Nevada, Reno, prior to graduating magna cum laude with his J.D. from the University of Nevada, Las Vegas. While attending law school, Colby was the articles editor for the Nevada Law Journal.
Groh's practice focuses on civil litigation with an emphasis on catastrophic injury, premises liability and medical malpractice. Prior to joining WWHGD, Josie was a judicial law clerk for the Hon. Eric Johnson of the 8th Judicial District Court. She is involved with the Legal Aid Center of Southern Nevada Pro Bono Project, the State Bar of Nevada's Young Lawyers Section and the Southern Nevada Association of Women Attorneys. Groh graduated magna cum laude from Arizona State University before attending Pepperdine University School of Law. At Pepperdine, she was the lead articles and technical editor of the Journal of the National Association of Administrative Law Judiciary.
Kaskla joins the Las Vegas office as an associate focusing on civil litigation. His practice will include catastrophic personal injury, premises liability, product liability and alternative dispute resolution. He has assisted in the defense and procurement of a favorable settlement on behalf of a hotel in a premises liability and wrongful death case that resulted in two deaths. He received his B.A. from Central Washington University and graduated cum laude from the University of Nevada, Las Vegas. In law school, Kristian was senior staff for the Nevada Law Journal and received numerous awards in competitions for his work in conflict resolution, client counselling and negotiations.
WWHGD is a national trial firm and winner of ALM's Litigation Department of the Year award in 2017, 2016 and 2014 for its outstanding representation of clients and the results achieved on their behalf. The firm has tried more than 400 cases throughout the U.S. and handled cases in all 50 states and 22 countries. Clients range from Fortune 500 to mid-size and local companies. WWHGD and its lawyers are consistently ranked in Chambers USA, Best Lawyers, Super Lawyers and other prestigious ranking directories.
Jessica Whelan has joined Holland & Hart's Las Vegas office as an associate in the firm's commercial litigation practice group. She represents clients in complex commercial disputes involving breach of contract claims, shareholder disputes and class action defense. Her broad range of experience includes all aspects of litigation strategy, including motion practice, discovery, dispute resolution and appellate briefing.
Prior to joining Holland & Hart, Jessica practiced at Bingham Greenebaum Doll LLP in the litigation department. She earned her law degree from Harvard Law School and her bachelor's degree from Indiana University. Jessica is admitted to practice in Ohio and Indiana.
After three years with the Southern Nevada Home Builders Association, Matt Walker, vice president of government and community relations, will move to Brownstein Hyatt Farber Schreck LLP. There, he will focus on land use and legislative issues for a variety of Nevada businesses.
NONPROFIT
Grant a Gift Autism Foundation has announced the appointment of Terri Janison as the new president and chief executive officer, effective immediately. In this role, Janison will oversee the Foundation's programs and services, further develop the partnership with the UNLV Medicine Ackerman Autism Center and help build awareness in the community.
A child advocate for more than 30 years, Janison has worked in the private and public sectors on behalf of children. Before joining Grant A Gift Autism Foundation, she worked as vice president of community and government relations for the United Way of Southern Nevada. Janison served on Gov. Brian Sandoval's senior staff in community relations and in the Governor's Office of Economic Development. Prior to working for the governor, she served in an elected position on the Clark County School Board of Trustees for five years, the last two as president.
"With one child in 68 affected by autism, I am grateful for the opportunity to make a direct impact on the lives of these children and young adults in our community, and working with a dedicated board and staff" Janison said. "In partnership with the UNLV Medicine Ackerman Autism Center, we hope to further our research and have the ability to provide services to anyone in need."
Janison serves and has served on many state and local boards including the Mission High School Advisory Board, Teachers & Leaders Council, CCSD Superintendent's Executive Advisory Group, ESSA Advisory board, State of Nevada Jobs for American Graduates Council, Catholic Charities of Southern Nevada, and Hope For Prisoners Advisory Council.
Janison is a graduate of Western Kentucky University with a Bachelor of Arts in advertising. She and her husband of 28 years have two children.
Founded in 2009, Grant a Gift Autism Foundation grew out of the struggle of a mom whose son, Grant, was diagnosed with autism and other neuro-developmental conditions. Grant a Gift Autism Foundation is a nonprofit 501(c)(3) organization helping children, youth and their families fight autism by providing diagnostic and treatment funding, support services, social skills and vocational training, transition planning, and education. For additional information, visit GrantAGiftFoundation.org.
HomeAid Southern Nevada, the official outreach partner of the Southern Nevada Home Builders Association, announced its newly elected officers for 2018, led by incoming president and local marketing executive Amy Thill.
In addition to Thill serving as president of HomeAid Southern Nevada's Board of Directors, its 2018 officers include:
• Scott Donnelly, vice president, of Pardee Homes
• Carlos Zuluaga, treasurer, of Cooper Roofing & Solar
• Stephenie Heagerty, secretary, of Boral Roofing
• Trent Scarlett, immediate past president, of Wells Cargo
HomeAid Southern Nevada's officers for the coming year were installed at the Southern Nevada Home Builders Association and HomeAid installation luncheon on Dec. 7.
In addition, HomeAid Southern Nevada welcomed a new board member, Lonette Nagy. As a production manager at Pinnacle Homes, Nagy's industry knowledge and background will help HomeAid continue to meet its mission of easing homelessness throughout Southern Nevada.
Founded in 2004, HomeAid Southern Nevada's mission is building new lives for Southern Nevada's homeless through housing and community outreach. This mission is carried out through care days, education and awareness in the community and shelter projects. The HomeAid Southern Nevada chapter is sponsored by the Southern Nevada Home Builders Association (SNHBA). Since opening its doors, more than 150,000 square feet have been renovated, and more than 3,000 homeless children and adults have been served through the great work of countless builders, trades, sponsors and volunteers involved with HomeAid Southern Nevada. For more information or to volunteer, visit homeaidsn.org, call 702-794-0117 ext. 100, and follow on Facebook or Twitter.
REAL ESTATE
The property services division of Kennedy Wilson, a global real estate investment and services company, has appointed Robert Miller as managing director in the Las Vegas, Nevada region. A long-term Las Vegas resident and real estate industry veteran, Miller brings more than 30 years of commercial real estate, development and property management experience to his new position.
As managing director within the property services division, Miller will be responsible for overseeing and expanding Kennedy Wilson's third-party property, brokerage, construction management and accounting services throughout Southern Nevada. The current Las Vegas operation consists of a mixed portfolio including office, retail and industrial property.
"Robert's strong attention to detail and client-centric background make him an excellent addition to our team," said Donna Clark, senior managing director for the property services division's Northern California and Nevada operations. "Robert's proven passion for understanding and delivering on client priorities will undoubtedly make him an asset to our team as we continue to expand in the high-growth Las Vegas market."
Throughout his career, Miller has worked with a diverse client base representing tenants, landlords, buyers and sellers in all classes of property. He has been responsible for the ground-up development of several large mixed-use projects, coordinated entitlements and architectural planning, provided construction management services and supervised property management and brokerage through final disposition.
Miller is a licensed real estate broker, who holds both CCIM and RPA designations.
Kennedy Wilson is a global real estate investment company that offers brokerage and property management as a part of a comprehensive array of real estate services. Specializing in the leasing and sale of commercial and multifamily properties, the services team represents tenants and landlords on every aspect of site selection, negotiation and occupancy. The team also manages commercial real estate. Headquartered in Beverly Hills, real estate services are also offered at Kennedy Wilson offices in Austin, Chicago, Las Vegas, San Francisco and Sacramento. For further information, visit kennedywilson.com/property-services.
TECHNOLOGY
WaterStart, a water technology incubator based at the Desert Research Institute (DRI), announced the addition of new members to its board of directors: MGM Resorts International Senior Vice President and Chief Sustainability Officer Cindy Ortega, DRI President Dr. Kristen Averyt and Governor's Office of Economic Development (GOED) Executive Director Paul Anderson.
"I am excited about the added experience and expertise that Cindy Ortega, Dr. Kristen Averyt and Paul Anderson will bring to our board of directors," said WaterStart Executive Director Nate Allen. "The WaterStart board is made of up influential and talented members of the community who play a key role in furthering WaterStart's mission to become an international hub for tech companies working to address today's global water challenges."
Throughout MGM Resorts International, Ortega oversees the development and implementation of strategies for environmental sustainability and awareness, including natural resource conservation, sustainable new construction and environmentally sensitive company operations. She was recognized by Green Building & Design as one of The 10 Most Powerful Women in Sustainability in the United States.
"Water is our world's most precious natural resource. Creative and sustainable management of our water resources is critical to maintaining and enhancing the quality of life of all people," Ortega said. "I am honored to be part of the board of directors of WaterStart and its mission to accelerate innovation and economic growth in the water sector."
Averyt is the eighth and first female president of the DRI. For more than 50 years DRI research faculty, students, and staff have applied scientific understanding to support the effective management of natural resources while meeting Nevada's needs for economic diversification and science-based educational opportunities. Averyt oversees two state-of-the-art research campuses in Las Vegas and Reno, and leads a team of more than 400 scientists, technologist, students and support staff working on cutting-edge research across all seven continents.
"DRI is proud to have helped launch and continue supporting WaterStart because it addresses a critical need in our state," said President Averyt. "Connecting exciting startups and emerging water technology firms with Nevada's scientists, students, and local partners has not only created new jobs for Nevada, but more importantly bolstered our reputation as world-renown leaders in water research and the application of new technologies to solve some of our toughest environmental problems — such as ongoing drought in the West."
State Assemblyman Anderson, who will be taking Steve Hill's place as executive director of GOED. Elected to three terms in the Nevada Assembly, Anderson is a Las Vegas native and is a widely respected legislator and entrepreneur. In his second term, he was elected assembly majority leader. In the assembly, he worked to pass major economic and education reforms into law, including during the special sessions for the Tesla Gigafactory, the Apex Industrial Park and the Las Vegas stadium and convention center.
"This is not only an issue for Nevada and the West — the smart the sustainable management of water as a resource is a global issue and an area in which Nevada, through WaterStart, is uniquely poised to be a global leader," Anderson said. "I am excited to join the WaterStart board and to welcome our new board members, who are true experts in the field."