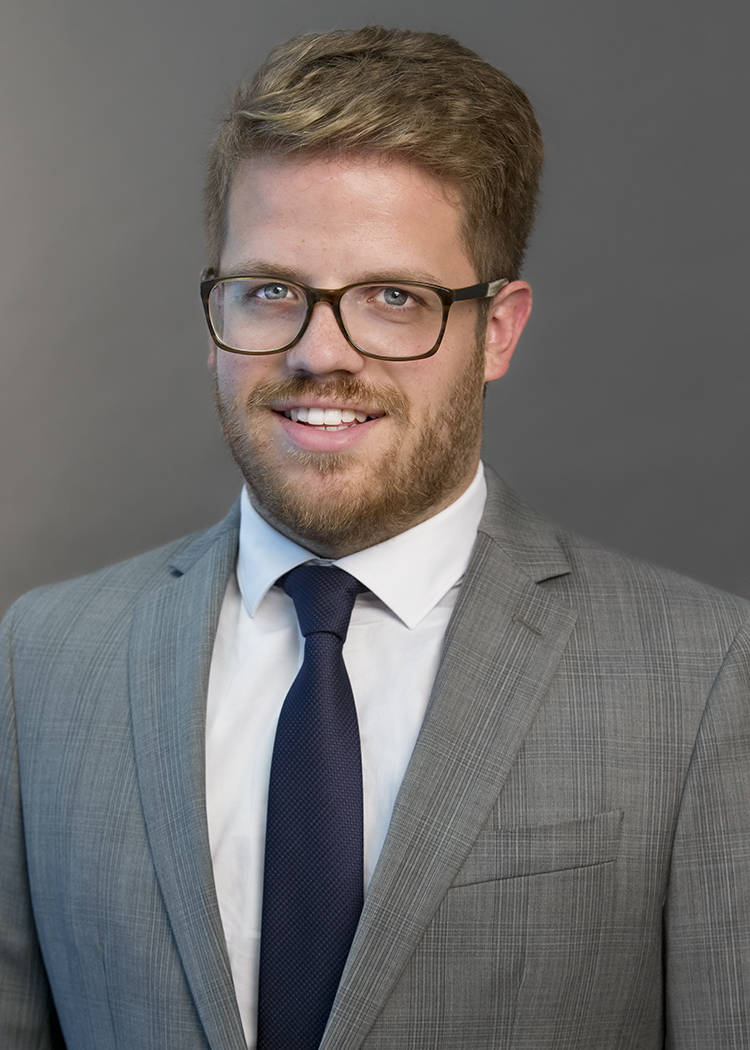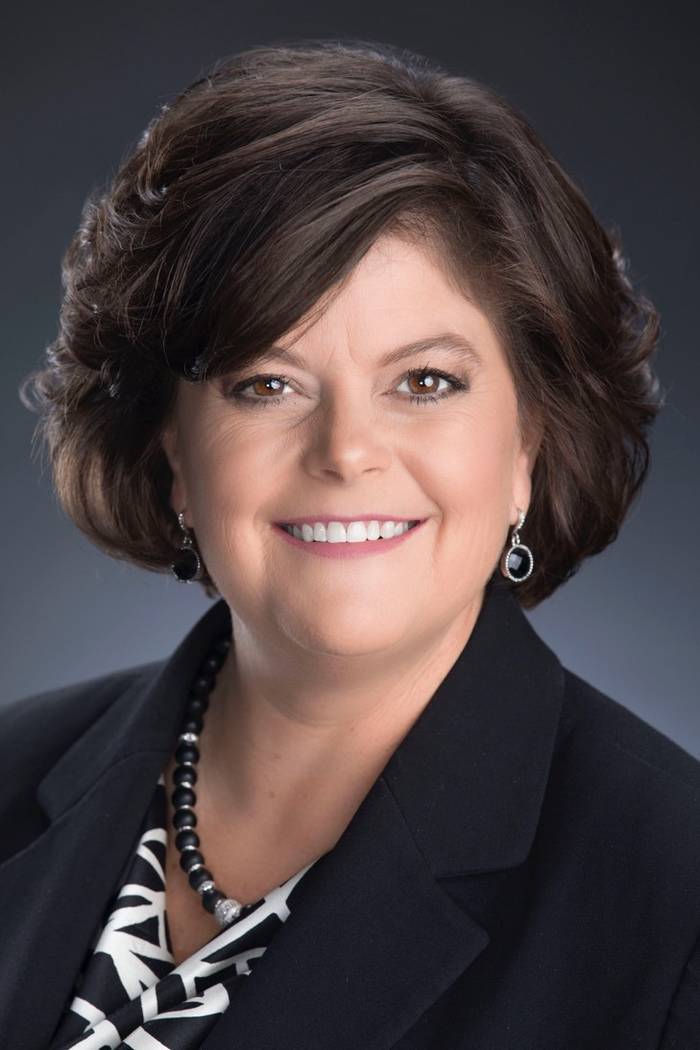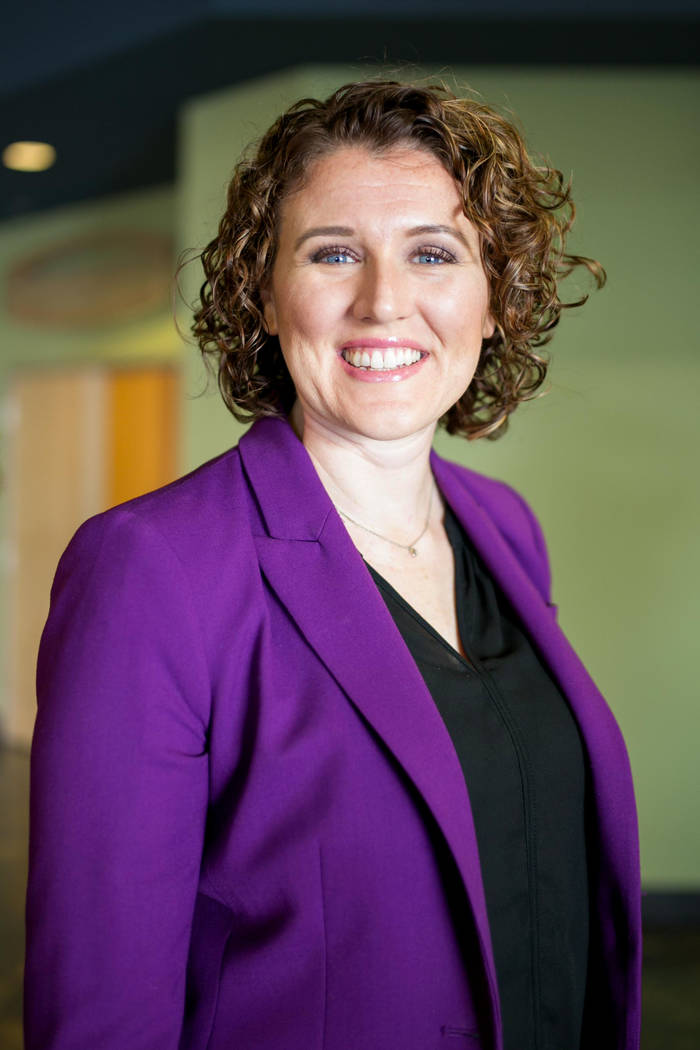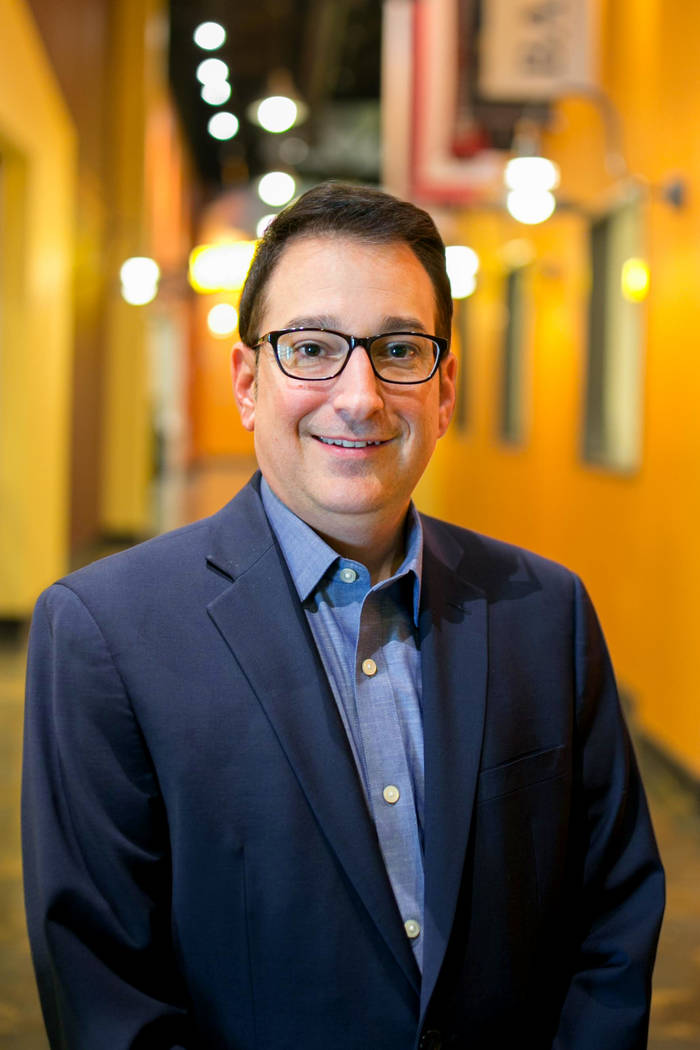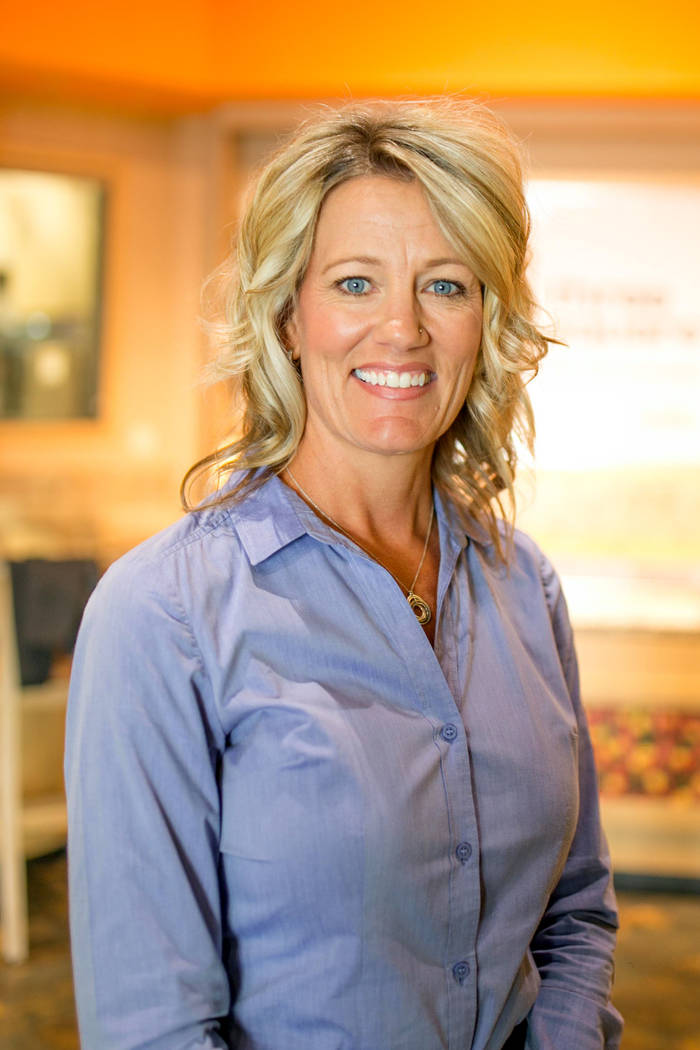 LAW
Snell & Wilmer has announced that Evan Hall has joined the firm as an associate, and Antoinette Marshall has joined as a staff attorney. Hall and Marshall will be in the firm's Las Vegas office.
Hall focuses his practice in commercial litigation. He received his J.D., cum laude, from Cornell Law School and his B.A. from Brigham Young University. While at Cornell, he was a notes editor of the Cornell Law Review and also volunteered in the Labor Law Clinic and the Death Penalty Defense Clinic. In 2016, Hall was a summer associate at Snell & Wilmer. Prior to joining the firm, he was an extern for the United States Attorney's Office, Northern District of New York.
Marshall focuses her practice in corporate and securities. She has experience advising small- to medium-sized businesses and high-net worth clients on federal income tax planning, entity structuring, estate planning, asset protection planning and business succession planning. Marshall is a certified public accountant licensed in California and Virginia and holds a master's degree in tax law. She received her J.D. from Tulane University, College of Law; her B.B.A. from Loyola University; and her LL.M (tax) from the University of Denver, College of Law. Prior to joining Snell & Wilmer, Marshall was an attorney in private practice; vice president – senior wealth planner; tax attorney; and a senior tax consultant.
Founded in 1938, Snell & Wilmer is a full-service business law firm with more than 400 attorneys practicing in nine locations throughout the Western United States and in Mexico, including Las Vegas and Reno; Salt Lake City, Utah; Phoenix and Tucson, Arizona; Los Angeles and Orange County, California; Denver, Colorado; and Los Cabos, Mexico. The firm represents clients ranging from large, publicly traded corporations to small businesses, individuals and entrepreneurs. For more information, visit swlaw.com.
NONPROFIT
The Las Vegas Global Economic Alliance recently announced that senior vice president of Switch CITIES, Betsy Fretwell, became the 50th member of the organization's board of directors.
The LVGEA has completed its two-year long "Drive to 50" campaign. Known as the "LVGEA 50," the board continues to be the largest C-level business board of its kind in the state, consisting of the region's top public, private, business and community leaders charged with expanding and diversifying the regional economy.
"We are thrilled to announce Switch and Betsy Fretwell as the 50th member of our board of directors," said LVGEA President and CEO Jonas Peterson. "Betsy has made a tremendous impact on the Las Vegas community, and in her role at Switch, she will continue to bring the experience, insight and innovation needed to help us drive our mission in creating a more prosperous and diverse economy."
In her position at Switch, Fretwell drives the strategic development, implementation and national expansion of the company's vision to integrate all aspects of smart city development utilizing its world-renowned shared infrastructure platform.
Throughout her career, Fretwell focused on utilizing technology and innovation to create better cities, better quality of life, better standards of service delivery, and improved sustainability. She drove a collaborative vision and public policy framework that weaves together the critical infrastructure that moved Las Vegas and the Southern Nevada community forward. During her tenure, the city of Las Vegas invested significantly in connected infrastructure to create an urban center testing area for autonomous and connected vehicles and recently tested the first driverless shuttle in the downtown core. Under her leadership, the city also moved to 100-percent renewable energy.
Fretwell had previously been a part of the LVGEA's board of directors while she was Las Vegas city manager, serving on the board's executive committee.
The Las Vegas Global Economic Alliance is a 501(c)6 membership organization dedicated to growing the economy in Southern Nevada through connectivity, community development, and strong business recruitment, retention and outreach. LVGEA's vision is to help Southern Nevada residents thrive in a global economy by fostering a more prosperous, diverse and connected regional economy. For more information, call 702-791-0000 or visit lvgea.org.
Switch, Inc., the technology infrastructure corporation headquartered in Las Vegas, is built on the intelligent and sustainable growth of the internet. Switch founder and CEO Rob Roy has developed more than 350-plus issued and pending patent claims covering data center designs, that have manifested into the company's world-renowned hyperscale data center ecosystems and technology solutions. Visit switch.com for more information.
HomeAid Southern Nevada, the official outreach partner of Southern Nevada Home Builders Association, welcomes Elizabeth Sedeno as the new program manager to spearhead the organization's operations.
"We're thrilled to welcome Elizabeth as the program manager for HomeAid Southern Nevada," said Nat Hodgson, executive director for SNHBA. "We're confident that with her knowledge and experience, she will help strengthen and further HomeAid's mission in helping the homeless throughout our community."
Prior to joining HomeAid, Sedeno was a customer service supervisor at The Home Depot and managed a team of nine employees. She has also held a variety of administrative roles within the homebuilding and construction industry, including working for Pulte Homes and Sierra Glass & Mirror Inc.
Sedeno earned a degree in business management from the University of Nevada, Las Vegas. She has also volunteered on the board of directors at The Animal Foundation.
Founded in 2004, HomeAid Southern Nevada's mission is building new lives for Southern Nevada's homeless through housing and community outreach. This mission is carried out through care days, education and awareness in the community and shelter projects. The HomeAid Southern Nevada chapter is sponsored by the Southern Nevada Home Builders Association. Since opening its doors, more than 200,000 square feet have been renovated, and more than 3,000 homeless children and adults have been served through the work of countless builders, trades, sponsors and volunteers involved with HomeAid Southern Nevada. For more information or to volunteer, visit homeaidsn.org, call 702-794-0117 ext. 100, and follow on Facebook or Twitter.
The Nevada Donor Network has announced that Jacquelyn A. Warn has been appointed to director of quality services. In her new position, Warn will be responsible for developing, implementing, maintaining, and actively promoting the organization's quality management system. She will serve as an advocate and resource for quality programs, and determine regulations of all organ, tissue and ocular recovery operations.
Before joining NDN, Warn spent the past 15 years working in the donor community. She recently demonstrated success as corporate director of quality and compliance for DCI Donor Services in Nashville, Tennessee. Prior to that, she was the senior director of quality and regulatory compliance at the Donor Network of Arizona in Phoenix, Arizona.
Warn earned her Master of Business Administration for general business, along with earning a Master of Science degree in business administration at the University of Phoenix, Arizona. She is actively involved in committees with the Association of Organ Procurement Organizations, United Network for Organ Sharing and American Association of Tissue Banks, among others.
Nevada Donor Network is a federally designated 501(c)3 not-for-profit organ procurement organization (OPO) also responsible for facilitating tissue and cornea donation statewide. Founded in 1987, our core purpose is to provide hope strength and life to more than 2 million people in Nevada and thousands of potential transplant recipients across the country. The mission of Nevada Donor Network is to maximize organ and tissue donation to help those in need of transplantation therapy, and provide a measure of solace to donor families whose loved ones gave the gift of life.
Three Square Food Bank announced the recent hire of Tifani Walker as chief financial officer,Joe Ham as director of marketing and communications and Valerie Kimball as director of human resources.
A certified public accountant and member of the American Institute of Certified Public Accountants, Walker's role includes responsibility of financial reporting and budgeting, risk management and stewardship over all donor funds for Three Square. Previously, she spent 13 years in the gaming industry specializing in financial reporting for publicly traded companies. Walker earned a bachelor's and master's degree in accounting from Brigham Young University.
Ham, a fourth generation Las Vegas native, brings more than 15 years of experience to Three Square. Ham is responsible for managing the nonprofit's communication strategy, including all public relations and marketing initiatives. Before joining Three Square, Ham served for nearly six years as the corporate manager of communications at the Las Vegas Sands Corp. Ham earned a bachelor's degree in communications with an emphasis in broadcast media production, coupled with a minor in advertising from Northern Arizona University.
Kimball, a 23-year Las Vegas resident, is responsible for the management of overall administration, coordination and evaluation of human resources services at Three Square. Prior to her current position, she served as state operations director at Communities in Schools of Nevada. Kimball received her Professional in Human Resources designation in 2015, Professional Certificate in Human Resource Management in 2014, and Professional Certificate in Nonprofit Management in 2013 from the University of Nevada, Las Vegas.
Established in 2007 to provide hunger relief, Three Square Food Bank offers wholesome, nutritious food to nonprofit and faith-based organizations, schools and feeding sites that serve a wide range of Southern Nevadans. A national model project inspired by Founder Eric Hilton with a grant provided by the Conrad N. Hilton Foundation, Three Square is a community collaborative partnership with businesses, nonprofit agencies, food distributors, higher education institutions, the Clark County School District, governmental entities, the media and thousands of volunteers to efficiently and effectively work together to serve those in our community struggling with hunger. Three Square provides more than 40 million pounds of food and grocery product — the equivalent of more than 33 million meals — per year through a network of more than 1,300 community partners. Three Square is a member of the Feeding America network of food banks. For additional information visit threesquare.org. For the latest news and events on Three Square, visit Facebook and follow them on Instagram and Twitter (@threesquarelv).