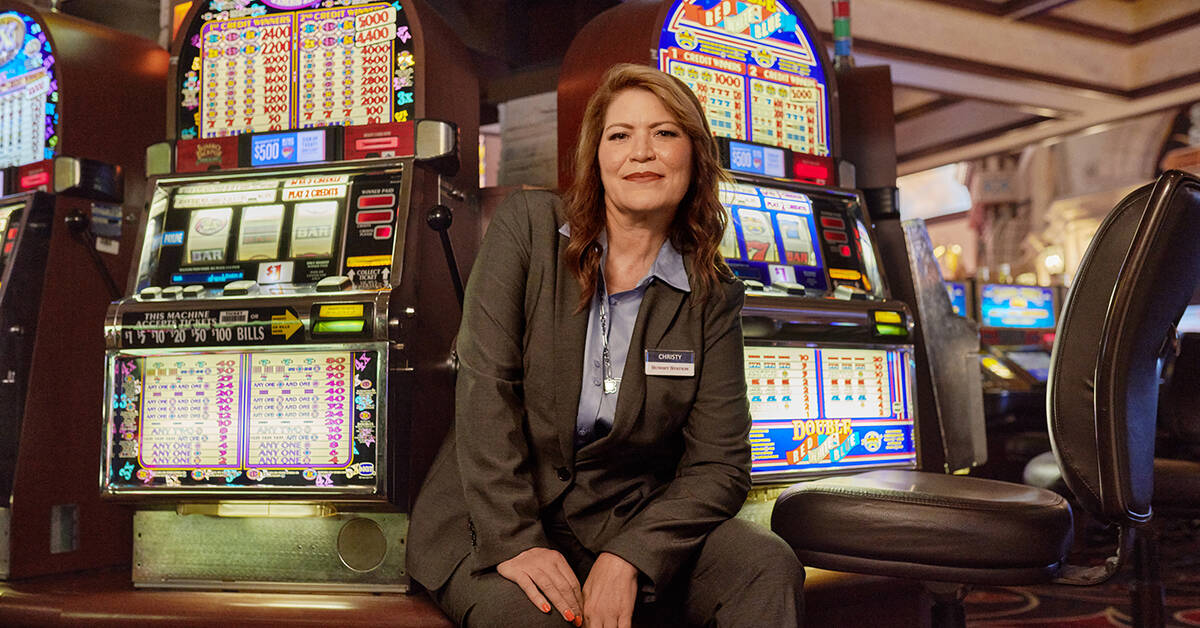 GOVERNMENT
• The Governor's Office of Workforce Innovation announced two new additions to the agency: Rahnita Fleming to the position of administrative assistant and Alejandro McGarvie to the position of fiscal manager.
— Fleming is a native Nevadan who grew up in North Las Vegas and attended Penn Foster High School. After graduation, she went on to become a certified medical administrative assistant. She is attending Northwest Career College to pursue her Associates of Science in health care administration. Before joining GOWINN, she worked in the medical field and has extensive experience in the administrative field. Fleming joined the organization as an administrative assistant.
— McGarvie was born in Las Vegas and is a proud Nevadan and Latino. He attended Las Vegas Academy for his first year of high school then attended and graduated from Southeast Career and Technical Academy where he received a certification in accounting. Soon after graduation, he attended the University of Nevada, Las Vegas and graduated with a degree in business administration with an emphasis in finance. Most of his experience is in accounting/finance and in higher education. He has spent time as an accountant at Credit One Bank, Vegas Chamber and several other organizations. Alejandro also has had experience in the community through his role as a recruiter at Nevada State College, site coordinator at Communities in Schools and past facilitator roles in the Latino Youth Leadership Conference.
GOWINN helps drive a skilled, diverse and aligned workforce in Nevada by promoting cooperation and collaboration among all entities focused on workforce development. Its chief objectives are to prepare all K-12 students for college and career success, increase the number of Nevadans with post-secondary credentials and increase labor force participation.
HEALTH CARE
• Southwest Medical has added a new health care providers to help meet the growing need for health services in the Las Vegas community:
— Ela Kristel Bolisay, APRN, joins Southwest Medical's Siena Heights Healthcare Center location (2845 Siena Heights Drive in Henderson) and specializes in adult medicine.
— Alicia Henrich, PA, joins Southwest Medical (4750 W. Oakey Blvd.) and specializes in pain management care.
— Albert Or, PA, joins Southwest Medical (4475 S. Eastern Ave.) and specializes in adult medicine.
— Diana Jones, APRN, joins Southwest Medical (5820 S. Eastern Ave.) and specializes in wellness care.
HOSPITALITY
• The much anticipated Durango Casino & Resort has announced Christy Eigenrauch as the new vice president and assistant general manager of the property that is set to debut later this year. In her role, Eigenrauch will support all aspects of the resort and oversee all pre-opening operations.
An 18-year veteran of Station Casinos and third-generation team member, Eigenrauch follows the same career path as her grandfather and father when she began working for the company while completing her college degree at the University of Nevada, Las Vegas. During her tenure with the company Eigenrauch's time with Station Casinos has provided her with a depth of experience across the gaming industry, including hospitality, revenue management, casino and gaming operations, marketing and sales.
Durango Casino & Resort will feature 83,000 square feet of casino space and state-of-the-art sports book, a 15-floor tower with over 200 hotel rooms, convention,and meeting spaces, a resort pool with cabanas, upscale and casual dining, outdoor social areas and complimentary parking.
• Four Seasons Hotel Las Vegas welcomed Konrad Gstrein as the hotel's newly appointed regional vice president and general manager. Gstrein brings an impressive 27 years of hospitality experience, including a 22-year tenure at Four Seasons Hotels and Resorts properties across the globe, to the Las Vegas Strip.
Gstrein began his career in an Austrian tourism office when he came across an interview of fellow countryman Thomas Steinhauer, then the general manager of Four Seasons Resort Maui at Wailea. Inspired by the article, Gstrein contacted Steinhauer who offered him a position, launching what would become a lifetime adventure of hospitality around the world. Since his start on the beaches of Maui, Gstrein continued to grow his hotel operations experience with positions at Four Seasons properties in Sydney, New York, Philadelphia, the Big Island of Hawaii, Beverly Hills and Toronto. He joined the Las Vegas team from his most recent role as general manager for Four Seasons Hotel San Francisco where he led the team through their post-pandemic reopening and the hotel's 20th anniversary.
Born in the Alpine town of Längenfeld, Austria, desert living is a new experience for him, husband, Jason, and yellow Labrador retriever, Cooper. All three love the outdoors and are looking forward to exploring new areas to run, hike and ski in Las Vegas and the surrounding national parks and nature reserves.
Marketing
• The Firm Public Relations & Marketing has promoted KC Kappen to account director.
Formerly a senior PR specialist at The Firm for six years, Kappen spearheads successful public relations, leading and managing several high-profile accounts across various sectors including education, financial services, health care, hospitality, entertainment and gaming and nonprofits.
Kappen possesses adept knowledge in branding and marketing functions, gained over a decadelong tenure at advertising and PR agencies in Los Angeles, Philadelphia and Las Vegas. Holding a Bachelor of Arts in Communication Studies from California State University, Northridge, Kappen also served as a member of the Public Relations Student Society of America and completed professional development training with the Nancy Bacher Long PR Institute as part of The Public Relations Society of America's Philadelphia Chapter.
MINING
• The Nevada Mining Association (NVMA) announced the appointment of Dana Bennett, Ph.D., to the position of interim president. Bennett will help guide the organization through the leadership transition in the coming months, with a focus on its continued growth and success.
Bennett brings a successful track record to the role, having previously served as the NVMA's first female president. Under her leadership, the NVMA implemented its first strategic plan, exponentially increased membership, and was named one of the best trade associations in the world.
"Dana's experience and deep knowledge makes her the ideal leader to guide our industry through this transition," said Greg Gibson, vice president of operations, Americas for SSR Mining and chairperson of the NVMA board of directors. "We're thrilled to bring her back onboard to help us continue the association's mission of promoting and supporting the mining industry in Nevada."
During Bennett's first term at the NVMA, she positioned the mining industry as key to the state's economic future in emerging technologies. As part of that effort, she served on the Nevada Board of Economic Development under both Gov. Brian Sandoval and Gov. Steve Sisolak.
A lifelong Nevadan, Bennett served as president of the NVMA from 2014 to 2020, the first woman ever appointed to lead this 110-year-old organization. With 30 years of experience in public policy in Nevada and a PhD in history, Bennett has authored three books and numerous articles and has served as a consultant for companies doing business in Nevada as well as policymakers in the Silver State. She is also the vice president of the national Mining History Association. Most recently, she led the nonpartisan Kenny Guinn Center for Policy Priorities as the interim executive director.
NONPROFIT
• Goodwill of Southern Nevada has announce the promotion of Dianna Walden to vice president of accounting. She has served the nonprofit organization for four years.
In her role, Walden is responsible for the company's accounting operations including involvement in budget and planning processes, closing the monthly general ledger, preparing monthly financial statements, and identifying opportunities to support companywide growth strategies.
"Goodwill is pleased to recognize Dianna's dedication to Goodwill and expansive knowledge in her field," said Ken Jones, and chief financial officer at Goodwill. "Since joining our organization, Dianna has been integral to building accounting systems that help our nonprofit continue to perform at a high level."
Prior to joining Goodwill of Southern Nevada, Walden worked for Jantec, Inc as well as Western Relocations Moving and Storage.
She is a graduate of the University of Phoenix and lives in the Centennial Hills area. In her spare time, she said she enjoys exploring state and national parks, cooking, crafting and spending time with her husband, Robbie, and three children.
REAL ESTATE
• Alston Construction announced Mark Drahos has been promoted to vice president and general manager of Operations in Nevada.
Drahos has been with Alston for more than 15 years, previously serving as both a preconstruction manager and operations manager for the firm. He brings more than 25 years of industry experience including project management, field and estimating experience on project sizes ranging from small tenant improvements to complex multimillion dollar ground-up developments.
In his new role, Drahos will oversee the Reno and Las Vegas business units.
Alston Construction is an established general contractor and has been building since 1986. From industrial buildings to distribution centers to offices to retail stores and showrooms.