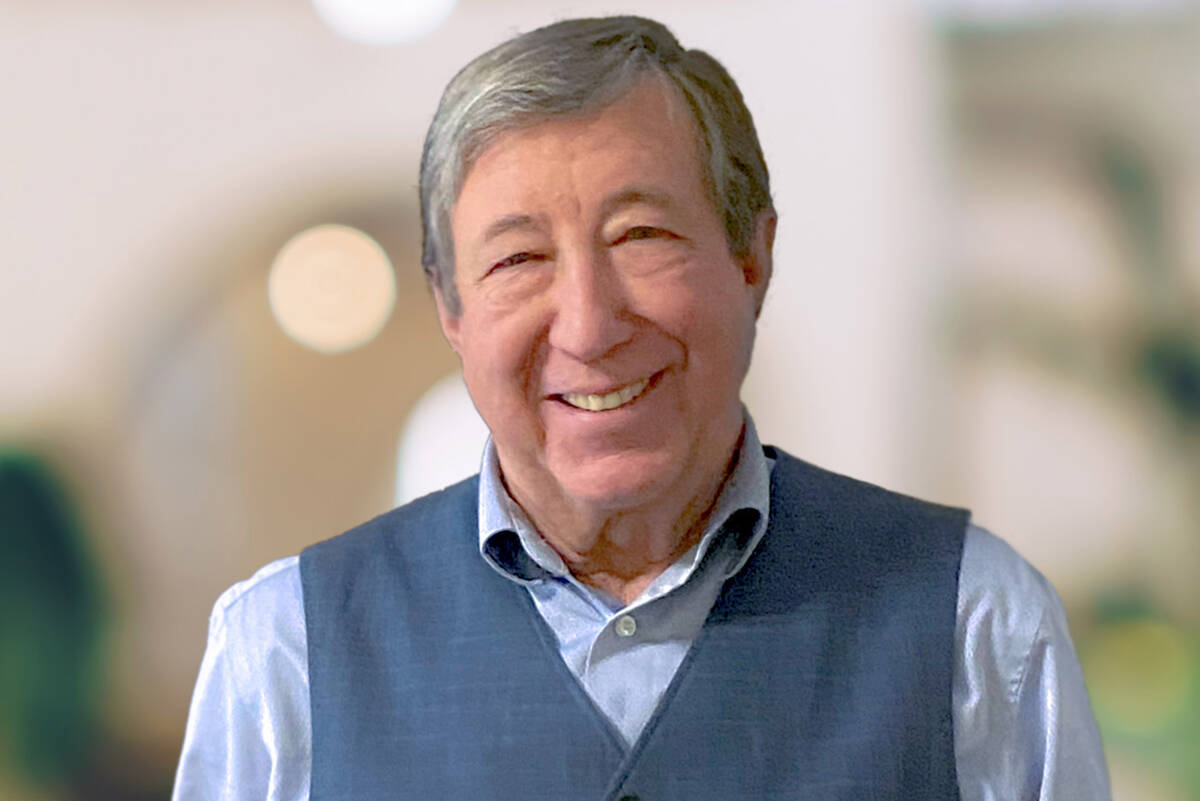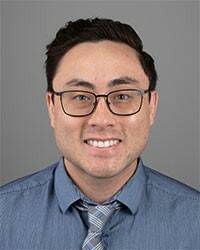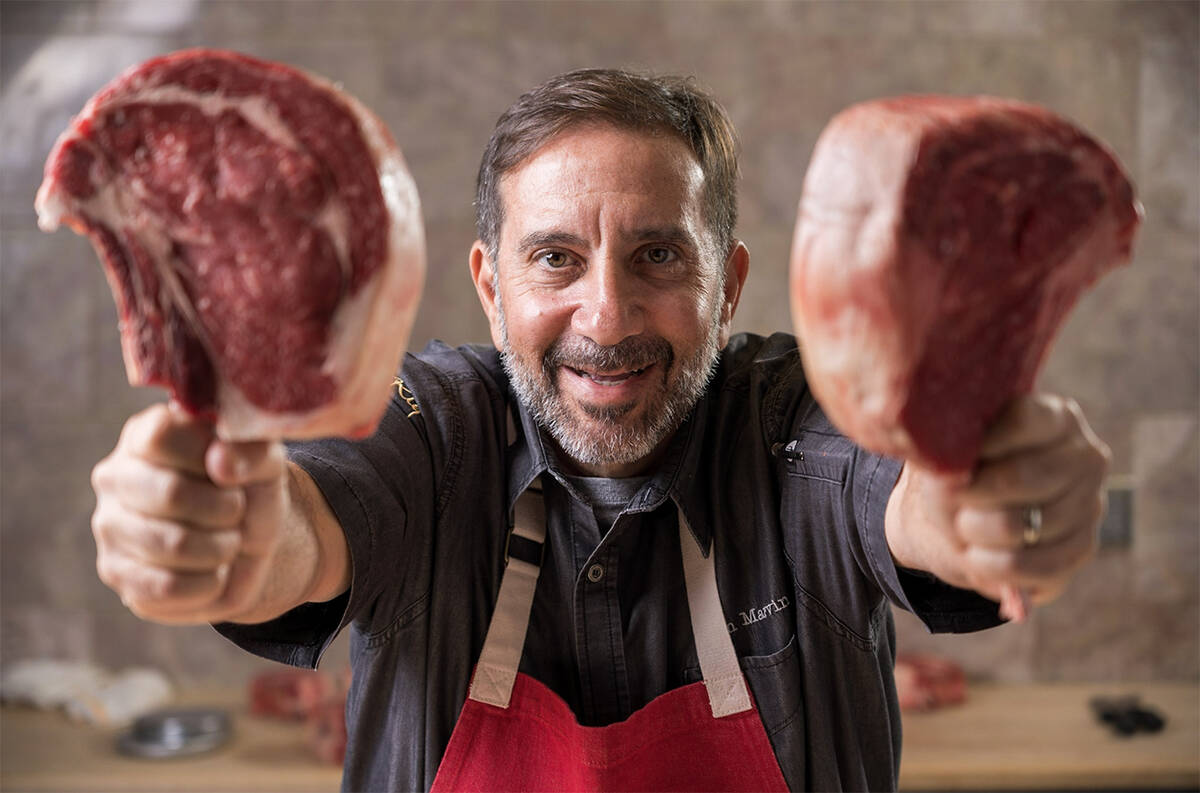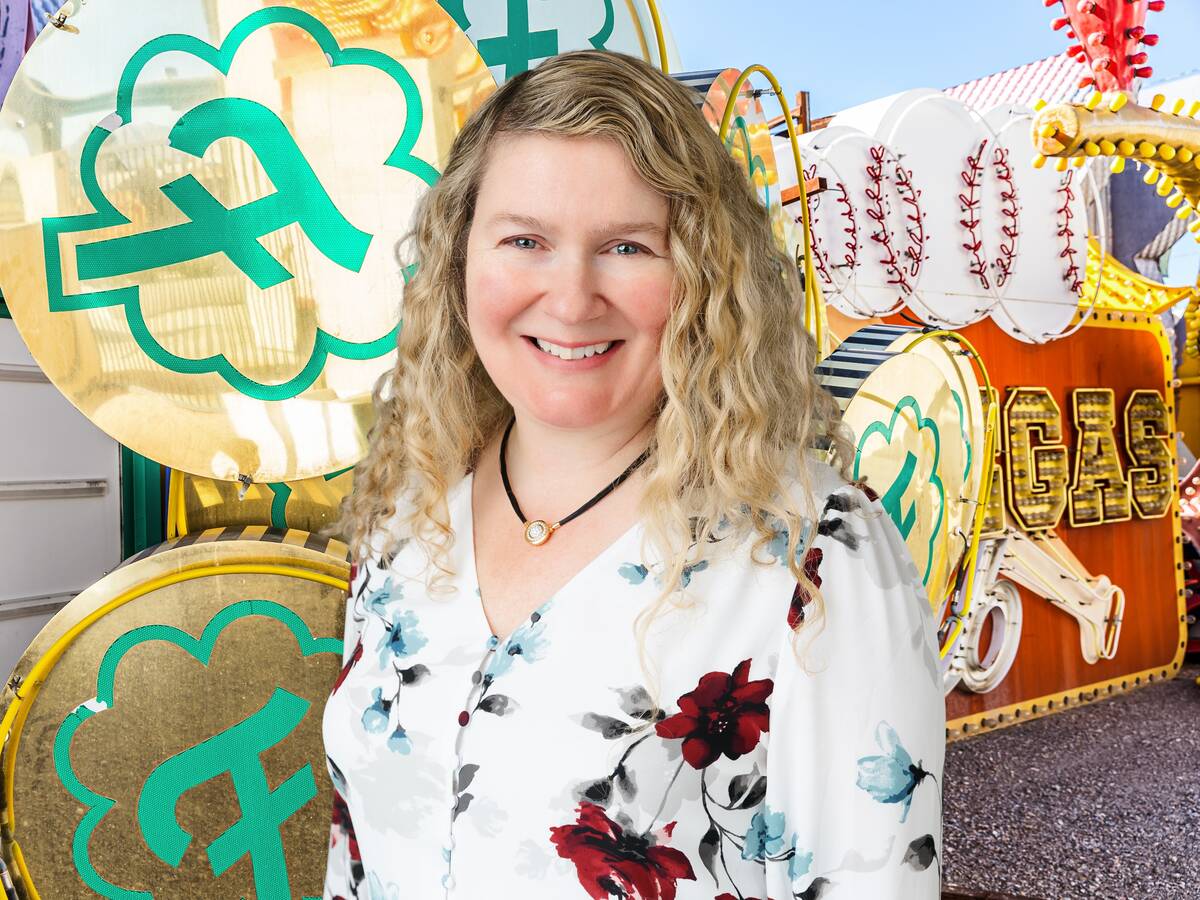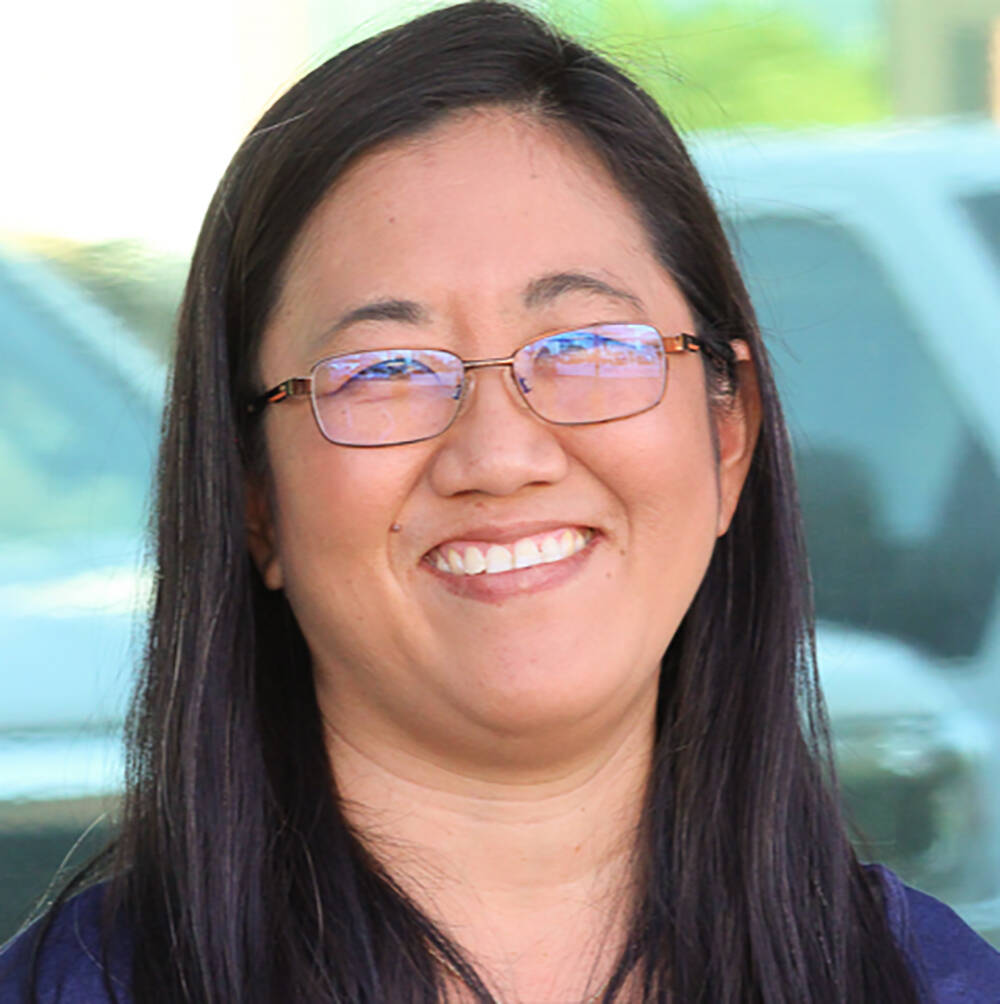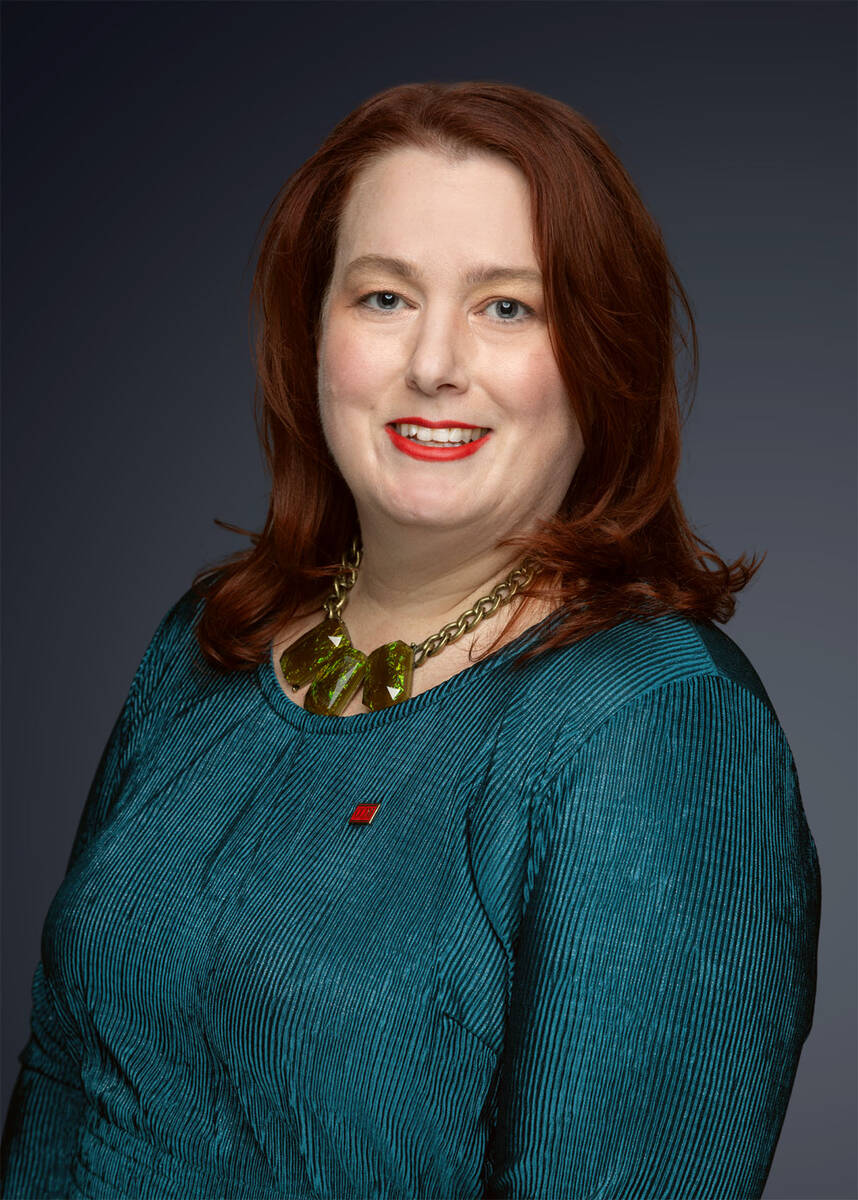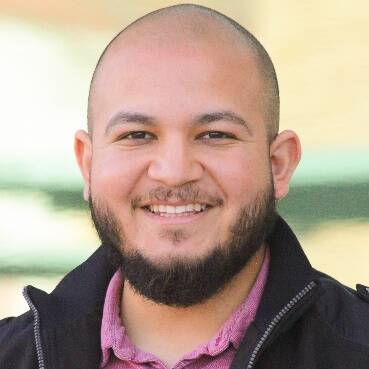 ENGINEERING
• Universal Engineering Sciences, a privately held national leading engineering and consulting company specializing in geotechnical engineering, construction materials testing, building code compliance, special inspections and environmental consulting, has hired Ken MacDonald to be a principal of major environmental projects. MacDonald has significant experience as a senior environmental scientist, including leading environmental major projects like the Hoover Dam Bypass, the Grand Canyon Colorado River Management Plan and the Horizon Lateral. He is well-respected in the industry, frequently teaches workshops on environmental permitting, and has presented at American Public Works Association annual conferences.
"Ken strengthens our environmental team and expands our abilities to provide clients innovative solutions in every phase of their project," said Trent Anderson, regional vice president of the West. "We're thrilled to have him on board as we expand our environmental department and capabilities."
MacDonald has served as the principal-in-charge or project manager for the environmental permitting and construction compliance monitoring for more than 50 square miles of renewable energy development. His expertise includes National Environmental Policy Act documentation and compliance, Endangered Species consultation and Clean Water Act Section 404 permitting.
MacDonald received his MBA and BS in biological sciences from California State University, Stanislaus. He is a past chairperson for the Desert Tortoise Council and current board member. He is an active supporter of the Green Our Planet school garden program and other local charities.
HEALTH CARE
• Desert Radiology, a Southern Nevada diagnostic imaging practice since 1966, welcomes neuroradiologist Dr. Alan True, MD, to the practice. True completed his neuroradiology fellowship at Harvard University Beth Israel Deaconess Medical Center in 2022. He is an alumnus of St. Georges University, School of Medicine, where he earned his Doctor of Medicine in 2016. True has served on the Graduate Medical Education Committee and Rutgers-RWJ-Barnabas Health Graduate Medical Education Committee.
As a neuroradiologist, True specializes in diagnosis and characterization of abnormalities of the central and peripheral nervous system, spine and head and neck.
True devoted any extra time during his schooling to extracurricular activities that helped others including participating in a medical mission trip to Belize to assist physicians in delivering field and hospital-based clinical services to low-income and underserved populations. True also volunteered stateside for the Parks and Recreational Department in Caldwell, New Jersey to help pick-up litter in local parks and to fix or maintain any features such as kids play equipment and water fountains.
• Southwest Medical has added a new physician to help meet the growing need for health services in the Las Vegas community. Mazia Shafi, MD, joins Southwest Medical's Oakey Healthcare Center location, 4750 W. Oakey Blvd., and specializes in neurology.
HOSPITALITY
• Chef Sam Marvin, owner and executive chef of Echo & Rig Butcher & Steakhouse, celebrates 11 years at Tivoli Village and is now offering his pioneering concept in Henderson with his second Vegas location in The District at Green Valley Ranch, opening Feb. 8.
The new updated "Echo & Rig 2.0" steakhouse will transform the long-held theories behind the steakhouse formula while simultaneously reintroducing the neighborhood butcher shop. The butcher shop is a stunning homage to meat, featuring one of the most acclaimed butchers in the country, a large open glass meat locker, dry-aged cases, vertical displays and an exhibition/demonstration area.
The sophisticated steakhouse spans across an 8,000-square-foot interior, seats 130 in the dining room and 45 at the conversational circular bar (surrounded by green velour drapes that can close into a private area). Guests can enjoy the 800-square-foot outdoor terrace, which offers people watching at The District. Paying attention to every detail; the modern, desert-chic restaurant is accented by brass chandeliers, rich flooring, air plants, furniture by Prouve, white leather banquet tables and an Instagram-able bathroom that includes all of chef's inspirations, musicians, celebrities and places. Continuing to support the neighborhood, wall decor was provided by local artist, Mario Basner, whose black-and-white prints highlight the butcher theme. The focal point of the restaurant includes three tall structural pillars, artistically designed by acclaimed artist, Jayson Atienza, with clients such as Nike and Givenchy, who skillfully illustrated the energy and vibe of Echo & Rig with pops of vibrant colors and a finished texture mimicking the marbling of steak.
"Another enhanced feature at this location includes a custom grill area that will include a wood-fired oven, a charcoal smoker and two wood-fire grills with grates that can be raised or lowered," Marvin said. "The grills will be fueled with red oak burning with the flavor of fire."
While the new Echo & Rig menu will offer favorite menu items to his other locations in Vegas and Sacramento, such as the portobello fries, steak tartare and drunken goat sandwiches, there will be offerings only available at the Henderson restaurant. Choices include the unique menu item, Iberico pork secreto, served with garlic pea tendrils and topped with pineapple jalapeno chutney. Another savory addition is the pastured raised chicken in cast iron with crispy skin and herbs chicken jus, served with red wine grits. The lamb porterhouse chops are served with pee wee potatoes, fennel and onions and topped with dried apricots and violet mustard.
"Echo & Rig is known for their unique concept and incredible food at their first location in Tivoli Village. We are thrilled to welcome the restaurant with open arms at The District at Green Valley Ranch. We are confident they'll be a great addition to our center and fit right into the Henderson community," said Julissa Breslin, marketing director at The District at Green Valley Ranch.
Additionally, famed mixologist, Tony Abou-Ganim, partnered with Marvin to create customized cocktails, martinis and kangaroos, such as the Tony Negroni, Tennessee Highball and the E&R Aged Manhattan.
NONPROFIT
• The Neon Museum announced Lana Morano as its new director of finance. In this role, Morano will drive the Museum's business goals, working with each department to achieve their financial benchmarks.
"We all write our own stories, and I am excited about this chapter in mine," Morano said. "As someone who has lived in Las Vegas and has a passion for the arts, I know what an important role The Neon Museum plays in this city's history. I look forward to working with the Museum's incredible team as they continue to grow."
Morano joins The Neon Museum from Nevada nonprofit The Shade Tree, where she worked as director of finance. Before moving to Las Vegas in 2021, she served as treasurer for the North Dakota Museum of Art. Over her 20-year career, Morano has worked as a controller/director of finance in the fields of nonprofit, nutrition, automotive, apparel and trucking. She holds a master's in business administration and a master's in accounting from the University of Phoenix. An East Coast native, Morano has spent her adult life living in all corners of the United States as well as Italy and Iceland, exploring new cultures, art and history.
Aaron Berger, executive director of The Neon Museum, said, "The Neon Museum is thrilled to have Lana's expertise and experience leading our financial efforts. While she just recently joined the leadership team, she has been a museum member for some time. Her passion for our mission is matched by the skill set needed to further our goals."
Accredited by the American Alliance of Museums, The Neon Museum is a nonprofit 501(c)3 organization dedicated to collecting, preserving, studying and exhibiting iconic Las Vegas signs for educational, historic, arts and cultural enrichment. Its campus includes the outdoor exhibition space known as the Neon Boneyard; a visitors' center housed inside the former La Concha Motel lobby; and the Neon Boneyard North Gallery, which is home to the immersive light show experience, "Brilliant!."
REAL ESTATE
• Nationally recognized commercial contractor The Penta Building Group has promoted team members across Las Vegas and Los Angeles. As a cultivator of top talent in the industry, Penta continues to attract and retain employees with its people-centric culture.
— Jake Mumby is project manager in Los Angeles. Since joining Penta in 2016 as an intern, he has risen to his current position and now works out of Penta's LA office as the company continues to manage projects in the higher education and health care sectors.
— Tracey Brown has been promoted to project manager in Las Vegas. With more than 23 years of experience in the construction industry, she has worked on notable projects across Las Vegas. Brown has been a Penta employee since 2018.
— Erick Mata is senior project engineer in Las Vegas, where he will continue to support teams and champion efforts for various projects in Penta's prominent hospitality portfolio. He's been with the company since 2019.
— Zeek Hernandez has transferred from Penta to its strategic partner, All 5's Construction, and now serves as senior superintendent. He will continue to exceed expectations related to client focus and field supervision. He is involved in training and encouraging the Penta culture, safety and quality for projects.
The Penta Building Group is a nationally recognized commercial contractor with offices in Southern California, Arizona and Nevada. As a general contractor, construction manager and design-build partner, the company partners with every member of the development, design and construction team to build a variety of projects ranging in size and scope across a variety of markets.
• SVN | The Equity Group welcomed Sunshine Bono, CPM, CCIM, as director of property management. She will oversee the property management department. Bono has over 28 years of experience managing commercial real estate portfolios, bringing awealth of industry knowledge and leadership traits to the company. Along with her certified property manager and certified commercial investment member designations, Bono has managed TOBY Award Winning assets and won multiple awards including Team Leader of the Year and Manager of the Year with previous firms.
In addition to her experience, she has graduated from the Las Vegas Leadership program from the Vegas Chamber of Commerce and a Bachelor of Science Degree in Business Management from Western Governors University. Bono is an active member of the Institute of Real Estate Management and the CCIM institute.
"We are very fortunate to have someone of Sunshine's caliber and expertise join our firm. Sunshine will lead our premier level of talented property managers and staff, bolstering their careers while growing our portfolio, and continuing to provide exceptional service to our existing and future clients. We are eager to start working and collaborating with Sunshine as we continue to build upon our 43-year history of managing commercial property here in Southern Nevada." said Nolan Julseth-White, CCIM, managing director.